Each one of us has some dreams and ambitions that we wish to fulfill as we grow up. For some of us, these dreams become goals, while for some they become a fantasy. Some of us already have a clear vision of our future and are working hard to achieve it, while some of us are still in search of the right path. It doesn't mean that those who are have not found their way to success yet are less competent than the successful ones.
It is just that they still have some time to polish themselves before shining brightly in the world.  Today, I am going to share with you an inspirational story of a young boy from being a layman to becoming a successful internet marketing expert (SAURABH BHATNAGAR). So let's get to know more about him as we read on.
SAURABH BHATNAGAR BIOGRAPHY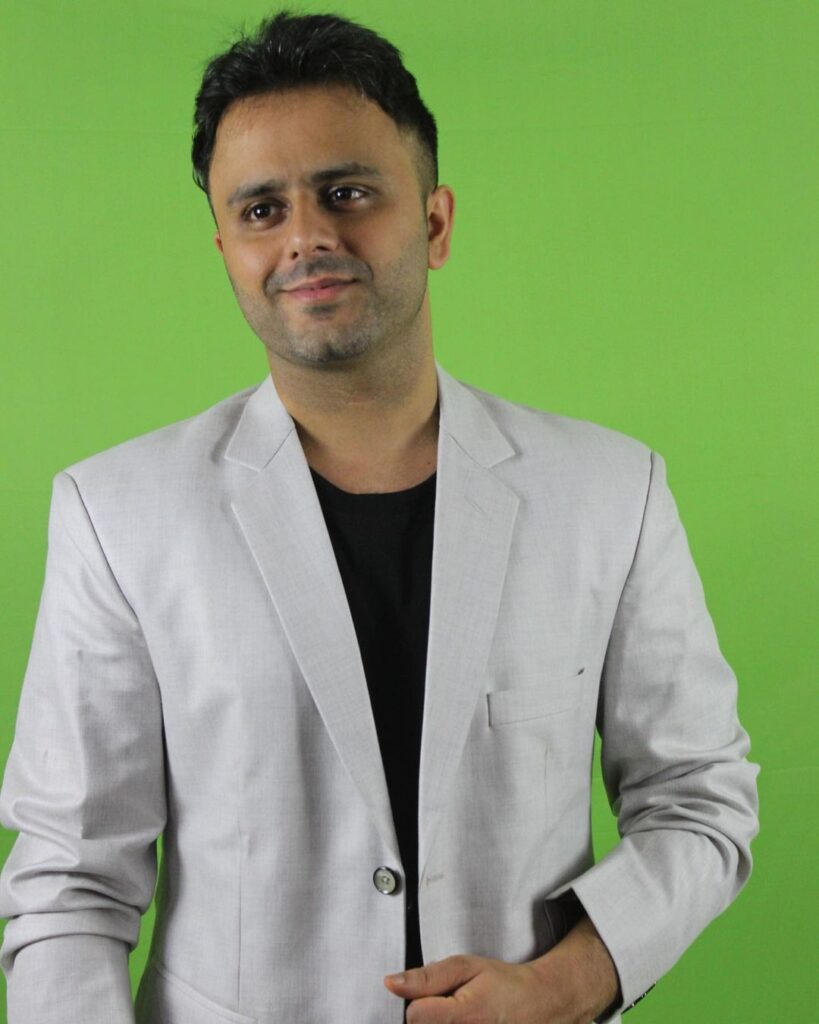 Saurabh Bhatnagar is born on 3rd March 1992 and is belongs to Dehradun, Uttarakhand. His family consists of 4 members, Vinod Kumar Bhatnagar (father), Kamlesh Bhatnagar (mother), Rahul Bhatnagar (brother), and himself. He completed his schooling at Doon Valley Public School in Dehradun and opted for B.Sc Physics Honors at Hans Raj College in Delhi.
He is an athletic person in his personal life and loves to play sports like cricket and soccer since childhood. From a young age, he was curious about finding ways through which he could earn some money on his own. So, one day he came up with an idea to buy some cricket cards, decorate them, and sell them to his friends in exchange for money.
The decoration was so perfect that his friends believed that they were brought from a foreign country. The money that he earned from selling those cricket cards was his first real income.
SELF DISCOVERY
He was in his 2nd year of college when he got an opportunity to become a part of a network marketing company. During his first job there, he was able to discover and develop his leadership, team management, and marketing skills. He became successful in leading a network marketing team of 500 people within few months.
In this company, he got introduced to a new world of websites as his main job was to sell websites and hosting plans. He also came across some of the marketing terms related to online marketing and affiliate marketing. As all this was new to him, he started to invest his spare time in gaining in-depth knowledge about the marketing world. He decided to stay in his room every night for a month and gather all possible knowledge through videos and articles.
He also started to implement everything he was learning into practice. After gaining intensive knowledge and implementing everything practically, he was able to form a team of more than 5000 people in his next marketing business.
FIRST BUSINESS EXPERIENCE
Saurabh, after completing his graduation returned to Dehradun and decided to start his own business along with his brother Rahul Bhatnagar and some other team members. The venture named Uprist Service Portal Pvt Ltd came into existence in 2012. In this loyalty program, they used to sell cards and discounts on bakery, medicines, groceries, salons, and restaurants.
Due to the lack of knowledge, guidance, experience, and promotion skills, their business began to decline. Even though they were a team of 7 young enthusiasts, they could earn only Rs. 500/month. After dragging their business for 4 years, they made a plan to hold a huge event in the city.
As they were short of funds, they borrowed money from different places. But still did not succeed in their plan, instead carried a burden of paying off the debt of 10 lakh rupees.
RELENTLESS ATTITUDE
Even after facing heavy losses in his first business, Saurabh did not get disheartened. He accepted his mistakes and lack of knowledge and began to work on improving them. During his learning experience, he learned to make a Facebook ad campaign. He was surprised when he earned Rs. 12000 after investing just Rs. 1000 within one night. This incident boosted his confidence and assured him that he is on the right track.
A NEW BEGINNING
So, he contacted his friend Gaurav Madaan who was already working in the online marketing world, and discussed his future business plans. In 2015, they both co-founded an online software development and training company and named it Geeko Computertech. They were short of both funds and resources, but whatever they earned they would reinvest in their business growth.
Meanwhile, Saurabh also got a project from a client belonging to an e-commerce sector in which he had to build Facebook ads for them. Through this project, he was successful in generating an ROI of $1000 just by spending $100 daily.
So, they both decided to launch their project. After several trials, errors, and failures they were finally successful in launching their first software in 2016. It was a significant achievement in his career so far, as they had generated revenue of more than 1 crore within a week.
BUSINESS EXPANSION
Saurabh launched a lot of software's while working under Geeko Computertech. After attaining the desired success from all of them, he decided to open its branch in the US naming it Geekotech Inc. In 2016, he also got an opportunity to become a digital marketing consultant for TSX.in which is a top Indian e-commerce fashion gateway.
In 2019, he launched one more software program that generated total revenue of $250,000 within a week. Through Affiliate marketing, he was capable of generating higher revenue for his company every month.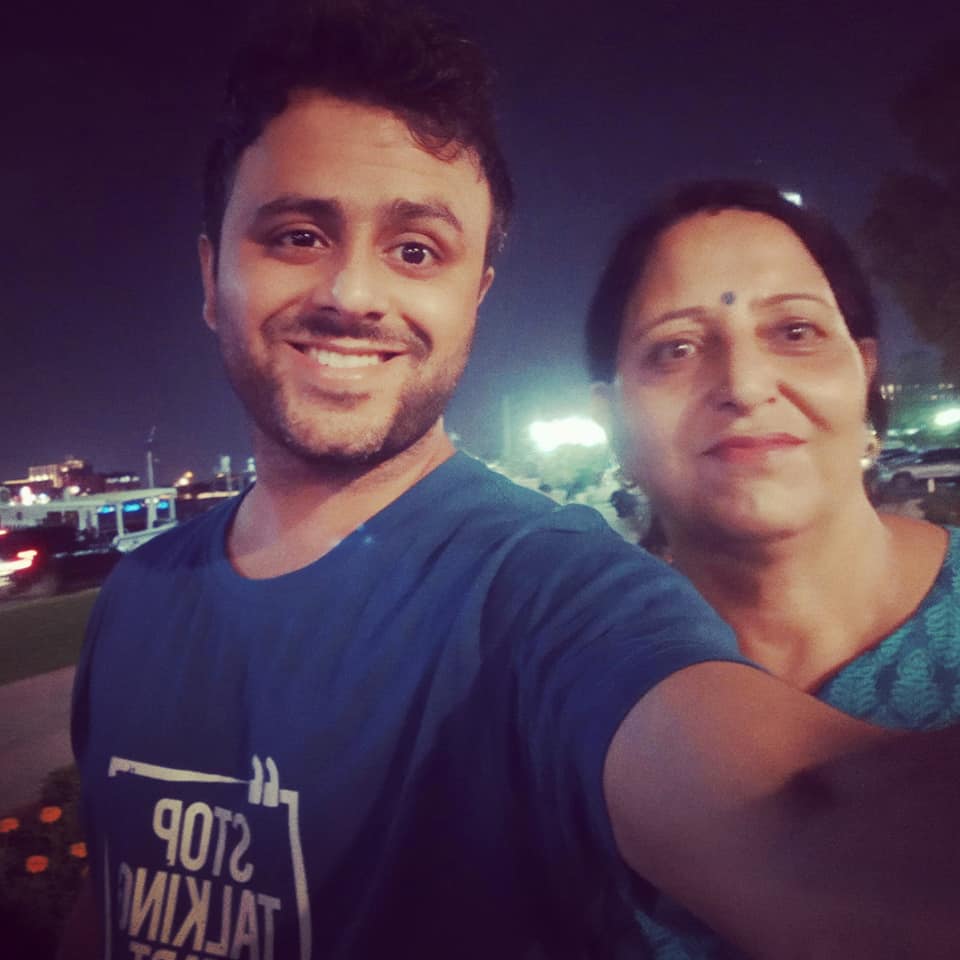 SUCCESSFUL COLLABORATIONS
Saurabh Bhatnagar also launched the latest software along with his co-founder Karthik Ramani. This project had created massive revenue of $600,000 within the 6 months launching period.
Saurabh along with his brother Rahul Bhatnagar has conducted the biggest ever transformation event, named Enrichment Begins Within. Its first edition was held in Goa in 2019, while the second edition which was to be held in May 2020, got postponed due to the pandemic.
AN EXPERT MENTOR
Saurabh also helps many individuals and businesses to increase their revenue using his special TFP Formula. TFP stands for Targeted Traffic, Seamless Funnel, and Automated Profits. He believes that these three elements can define the success and failure of any business.
He also mentors and guides businessmen with their projects and helps them to scale up their revenues using this TFP formula. His brother Rahul Bhatnagar also succeeded in generating massive revenue of $350,000 within a year through his guidance.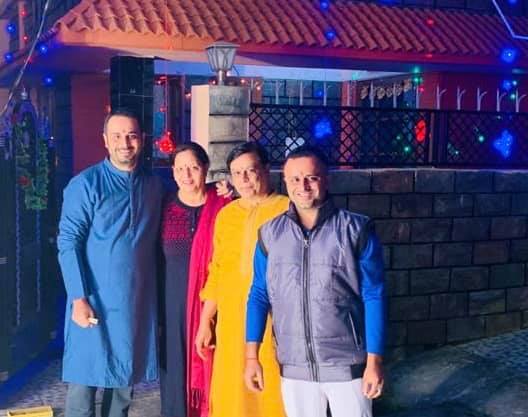 UNIVERSITY AND PROGRAMMES
Saurabh realizes the importance of receiving correct guidance at the right time. So, he chose to form an online platform that teaches about online marketing from scratch. This is how the Saurabh Bhatnagar University came into existence. It is an online platform for all aspiring entrepreneurs and businessmen, wanting to increase revenue in their business.
He also hosts various online and residential programs like Funnel Mastery, Lead Generation & Email Marketing, Facebook Boot camp, and Timeline Domination.
Funnel Mastery is a 180 days course divided into 13 modules. Here the learners can master the funnel theories from the scratch. Click here to know more. Through the lead generation and email marketing course learners can increase their income, sales, and retention of customers so click to learn today. Join the course now if you are interested in increasing your business through the famous TFP formula. Every marketing enthusiast tries to follow him on his free master class videos, speeches, and coaching programs.
PERFECT ROLE MODEL
Saurabh is now one of the world's best online business strategists. He is also regarded as a Facebook Ads Expert, and Digital Marketing Entrepreneur. He also delivers speeches on famous platforms and shares his thoughts about online marketing and entrepreneurship.
Saurabh Bhatnagar has also been interviewed by various media outlets such as Forbes, Times of India, Josh Talks, and Your Talks. You can also follow him on his social media platforms and visit his website. Links to his profile are as under:
He is now a role model for everyone who believes that we cannot do this or this thing is not meant for us. As Helen Keller has quoted "We can do anything we want to do if we stick to it long enough." Saurabh Bhatnagar's biography is also a journey indicating that everyone must have confidence in their abilities and strive harder to achieve their dreams.