Scale Arts In
A scale model hobby world in India
How did You come up with the idea & Brief
something About Journey
There are limited options for scale model collectors in India. Being a scale model car collector, Vishal used to import scale models from abroad for his personal collection. Incidentally, while discussing with friends regarding difficulties in collecting scale models, it occurred to him that making them accessible in India will benefit many scale model collectors like him. It originated as an idea and took momentum when he started connecting with scale model manufacturers and explained them about the demand for their products in Indian market. One thing led to another and he started dealing with more than a dozen brands in scale arts.
" Scale model

collection is a hobby and collectors are passionate about certain models and its specifications. Hence, their first goal is collectors' satisfaction. Being a collector himself, he understands his collector's requirements well and always tries his best to provide unique and rare models to grace their collection", Says The Founder Mr. Vishal Bendre. 
Brief about founder
Vishal Bendre has worked in the VFX industry for more than a decade and has worked on many Hollywood and Bollywood movies, TV Commercials and mobile Games so far. He is the sole founder of ScaleArtsIn and personally looks into all the operations now. His company is based in Pune and you can reach him via his website www.scaleartsin.com along with the ScaleArtsIn App on Playstore and Appstore.
Challenges and Opportunities/ Marketing Strategies
He believes in perseverance towards your goals. Although it looks good on paper, there is a lot of hard work and effort involved in setting up the business. The groundwork involved understanding people's choices, their tastes, and market study. His persistence in seeking opportunities and resources to keep the business running is his reason for success. Their company's graph is always going higher since they established ScaleArtsIn in 2012.
He always sponsors forums and organizes online competitions to provoke new collectors.
Collections Of Few of Our Product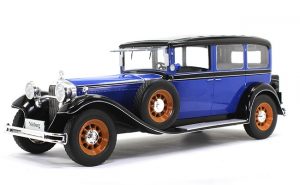 About funding, plans for growth
Since we reached on really good stage before Investors came in it was never really a challenge to raise investor money. The company never went looking for funds. He believes in making strong business plans and customers retention rather than looking for investment seeding.
His future plan is to launch Scale Arts In's retail outlets in all major cities. And first one is starting very soon in Pune.
A quote from the founder
Vishal says if you have any idea just don't let it lie on paper – Start it!
Perseverance is the key to success!
Clients
Scale Arts In's current collector base is spread all over the world and is rapidly increasing. Customer satisfaction is their priority, which is reflected from their customers' reviews. As it is a versatile market, they are always expanding their venture to suit their customers' needs. Currently, they are supplying products to 13 countries and have a customer base of about 12,000 collectors all over the world. Their milestone is to serve these scale art models all over the world and encourage the scale model enthusiasts in exploring their hobby.
Here are some well-known collector's testimonials.
Animesh Srivanstava:
"ScaleArtsIn, the most trustworthy name in the world of Diecast models! The best thing is that they know every collector very well and are aware about their needs. The prices are always competitive and on top of this, they are always keen to fulfill the needs of the collector. You simply have to inform what you want and within a few weeks, that model will be in your hands. To be precise a humble and polite diecast genie!"
Aritrim Basu:
"I have been their customer since their inception. It has always been a great experience buying scale model cars from ScaleArtsIn. Right from packaging to the variations in stock, everything is good. The website and mobile app are pretty user-friendly too and finally (most importantly), Vishal goes an extra mile where customer satisfaction is concerned. A perfectly happy customer here."
Abhishek Kaul:
"I have been buying regularly from ScaleArtsIn.com for the last 4 years even before Vishal went online. The sheer variety of subject matter he offers and their pocket-friendly pricing entices one to go on adding one after another.
I personally wish him and his team the very best in future and will continue to support his endeavor by being his regular customer."
Channabassana S.:
"Being a diecast model collector, I always wished that there should exist an online store in India, which would cater to our addiction in this hobby. Thankfully, ScaleArtsIn has come in and is catering to all the rang of collectors.
Vishal himself being a collector knows exactly what the hobbyists want. Ranging from smallest scale to largest, we can find most of them at affordable prices. Kudos to Vishal and ScaleArtsIn team for being such a great team of diecast sellers and forgetting most of the diecast model brands to India especially at affordable prices. Keep Rocking!"
Neil D'Costa:
A refreshing change! A comprehensive collection from a wide range of scale model manufacturers in a single location! A clear layout for easy selection and shopping. Frequent restocking, so no more long waits. Prices are reasonable. The deals are honest. Vishal Bhendre has struck the right chords with the collector-fraternity in India. Keep up the good work! All the best!
Url: http://www.scaleartsin.com
Appstore link: https://itunes.apple.com/in/app/scale-arts-in/id1277037799?mt=8
Playstore Link: https://play.google.com/store/apps/details?id=com.ohoshop.ScaleArtsin1496142924