Mr Vineet Rajan and Mr Deepak Ananth met for the same passion, thanks to the love of biking. Both very loud and proud owners of the iconic Royal Enfield bikes – have traversed the length and breadth of the country. Cumulatively they would have done close to around 600,000 km on Indian highways. That's more than the NHAI network in India.
So, what happens when two such gentlemen come together to start something new? You get ScoutMyTrip!
When Deepak left his full-time role on 2015 December, he was a payments professional with over 20 years of experience in large corporates and an avid traveller for more than 20 years. He setup India's first-ever private ATM network for Tata communication. Handling a budget of over $1.5B, he setup the entire network smoothly to ensure maximum profitability. He was also responsible for a team of over 150 members in both on-ground operations and technology to launch the product in India.
This is Vineet's second venture after IndiBlogger (co-founded in 2007), the world's largest Indian blogging network. He managed a strategic business and grew it to one million dollars in revenue. He exited IndiBlogger in 2016. A full-stack marketer with a rich content marketing background and an avid traveller is the CMO at ScoutMyTrip.
So, what makes two such individuals from such vastly different backgrounds come together to create something new? Read on!
ScoutMyTrip is a product of six years of planning and discussing; arguments and a lot of road tripping. Every trip, they learned something new about nuisances which only travellers would understand.
They studied the market and in particular this niche of road travel; over and above speaking to actual travellers and the community they were part of. They came to a realisation that road trips aren't just about roads but they're also about pitstops on the way from petrol pumps to places to eat, from restroom breaks to keeping exact change at toll booths.
When it came to deriving information on these, there was either very little or no information. To add to that, you never really have information about the condition of roads. Road blockages, no access, landslides etc. can indeed hinder the flow of the road trip. Hence, they realised that in a year, Indians spend close to 1 billion hours planning road trips. A traveller has to first traverse 17 touch points to make a road trip plan and still, deal with uncertainties and no help on the road.
Deepak and Vineet are so passionate about their biking that they've even named their bikes as – Thea and Laetitia respectively. One being a Classic 500cc and the other is the 350cc Electra. They can easily create a vlog on how to fix your bike with or without tools.
Giving the customers a taste of their vast knowledge on roads and destinations is what the team at ScoutMyTrip brought to reality through technology. To initiate the technical functioning of their planner, the founding team brought on board Mr Neeraj Sinha– an avid road-tripper and a tech brain with over 20 years of experience as their full-time CTO. Neeraj with his team has been investing a lot of time on predictive analysis and data science which are the next frontiers in the space of road trip planning. Incidentally, Neeraj too is a biker and he fondly calls his machine (TB500) – Toothless; inspired from 'How to train your dragon'.
Looking at the travel industry today, one is spoilt for choice as there are tons of online travel agents, offline travel agents, travel websites that deal with destination bookings and more. Main travel industry boom is in the form of transactions to book flight tickets and the burgeoning market is in excess of $140 billion. Even though that is a huge market by itself, the idea of a road trip is even more exciting for an avid traveller, 60% of all vacations today are either a road trip or involve a road trip for some leg of the journey. This inspired them to get into this space and build something for the customers.
For this, ScoutMyTrip wanted to give their customers a user-friendly platform that addresses all of this. Getting this information before a road trip makes the journey smoother.
When it comes to the mode of travelling, the biggest competitors to this industry and not just ScoutMyTrip are airlines and railways. They make up over 80% of all travel spends in India. Then there's also Google Maps which is best when it comes to giving route options to its customers. However, it only helps one with navigation and provides no information beyond that. Unlike the ScoutMyTrip planner which lets you plan the whole trip, based on your requirements with just a few clicks.
Globally ScoutMyTrip competes with roadtrippers, withlocals, getyourguide etc. They are slowly creating a mark in India. Their main competitors in India are travel ventures which curate experiences; because road trip is the experience that they curate either through technology or by hiring Scouts.
They're really banking on the Scout feature which makes them very different from the rest of the travel forums. So the main aim of marketing as of now would be to let everyone know what the role of a Scout is, what's in it for them if they apply to become a scout and why should one hire a scout. This adds value to the existing planner by giving it the personal touch of communicating with an actual travel expert.
In 2019, they have been averaging 300 experiences which are exclusively fulfilled by Scouts. Close to 1500 trips are planned on the platform each month; making ScoutMyTrip one of the leading travel portals in India.
Recognition has been kind to the team at ScoutMyTrip having won the prestigious Maharashtra Startup Week in February 2019 and the BITS Pilani Conquest Challenge in July 2019. They were recognized by Startup India and NASSCOM's 10,000 Startups as well.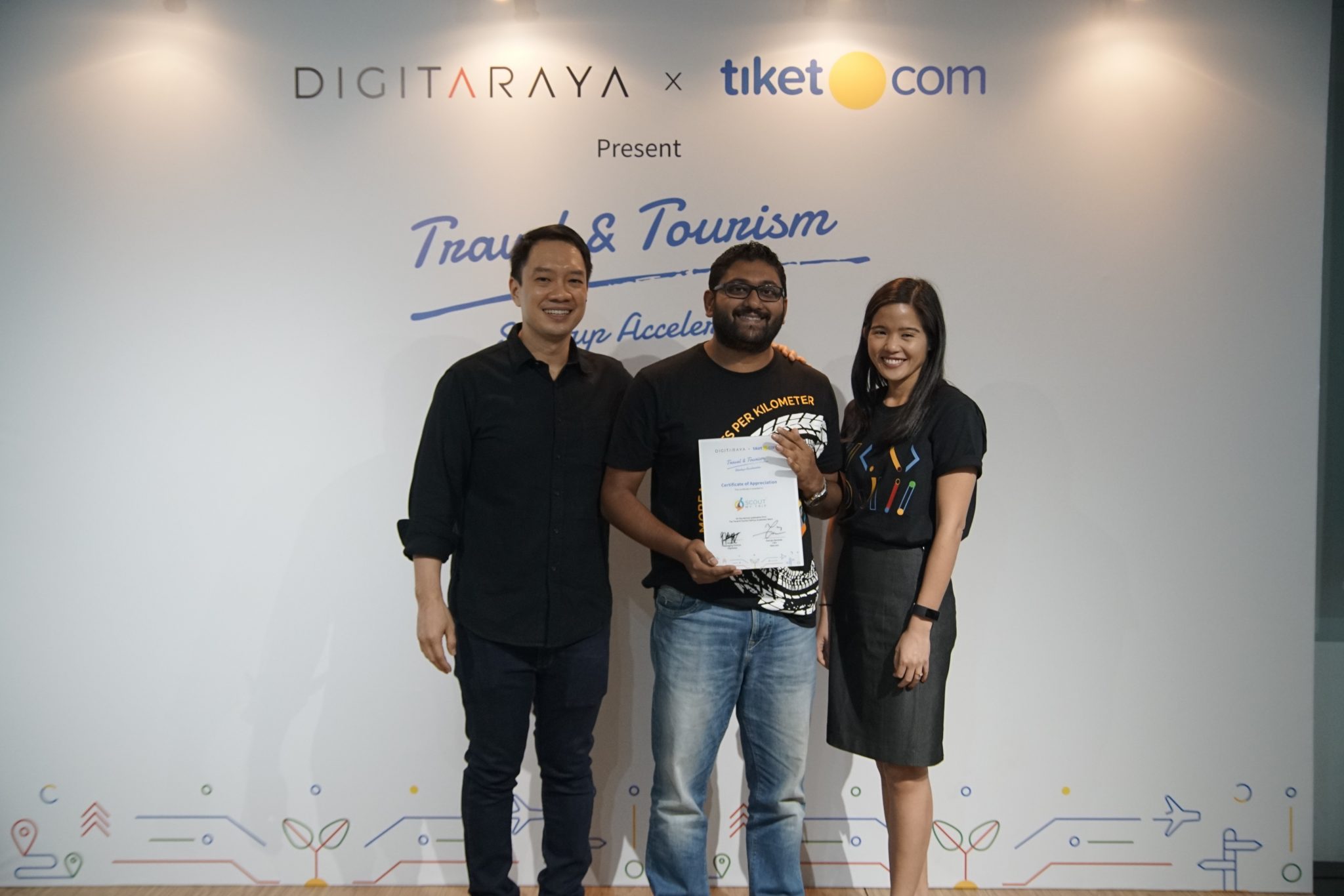 Over the next three years, ScoutMyTrip is planning to heavily invest time and resources in AI and machine learning. Also, always invest in experience and building the next road trip super app which brings not just all the information together but even the travel community together.
The Scout marketplace is pegged to be a global phenomenon; which is one of the reasons why ScoutMyTrip has even been invited by DIGITARAYA, an accelerator program powered by Google Developer Launchpad in Indonesia to expand business in South East Asia. So, it is safe to say that they're ready to take on the global markets too.
Towards this goal, they are in talks with various investors to raise a bridge round of $500,000 USD and then move towards a pre-Series A round of $2 Million to expand globally starting SE Asia and China.
When we asked Vineet to comment on challenges he has faced in growing ScoutMyTrip, he remarked that it was a steep learning curve for him to switch from B2B marketing to B2C marketing. The dynamics were very different and involved him signing up for online courses to get the basics right. Deepak, on the other hand, has his own challenges, coming from 20 years of corporate experience.
The one thing they both had to share with budding entrepreneurs was to keep hustling, and that would be the only way to do it. Many aspiring entrepreneurs keep waiting for the right moment, and there is nothing like that. It's like getting married, Deepak quipped. There is no right time; you find the right person and you know its something you want to do. You need to do it. It's the same when it comes to starting up!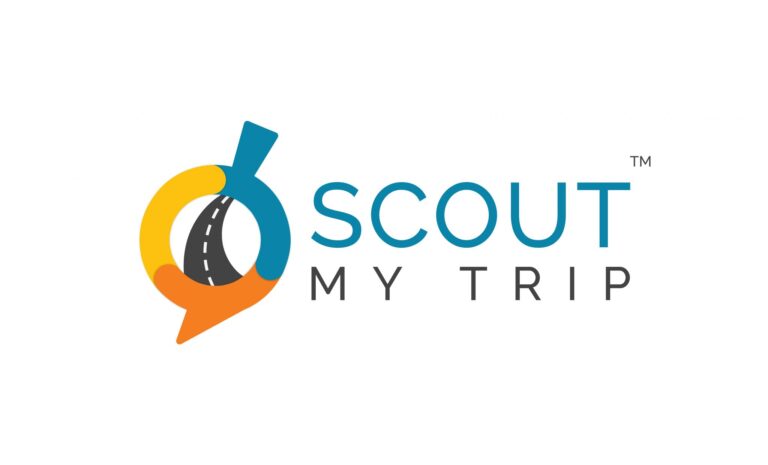 Website and contact details: