Do you think that you are living under a rock when it comes to the latest fashion trends? Well, worry not because we are here to tell you about this fabulous YouTuber who ditched the old 9-5 job for something she loves to do and makes a living out of it. Yes! We are talking about Sejal Kumar, the shy fauji brat who soon became a YouTube prodigy. Sejal's attractive smile and her chic fashion style have made numerous individuals go crazy for her.
She started her YouTube channel on August 4, 2012, where she posted her first video called "summer style turkey" on 7th September 2012, while on her internship trip to Turkey. In a matter of time, she soon had 3,77,972 YouTube subscribers and 2,24,000 followers on Instagram. At such a young age, she has achieved a lot of popularity and success. Currently, she is running a YouTube channel titled "The Clothing Edit" which presents vast varieties of fashion videos, DIYs and also personal details of her happy life.
| | |
| --- | --- |
| Name | Sejal Kumar |
| Nick name | Bhondee, Mani, Joy and Bittoo |
| Vocation | Fashion Blogger, YouTuber, Celebrity |
| Height | 5'7'' |
| Weight | 54 Kgs |
| Eye colour | Dark Brown |
| Hair colour | Black |
| Date of birth | 1st January 1995 |
| Age | 20 years |
| Birthplace | New Delhi |
| Sun sign | Capricorn |
| Nationality | Indian |
| Schooling | The Mother's International School, New Delhi |
| College | Shri Ram College of Commerce, New Delhi |
| Qualification | Economics graduate |
| Father | Mr Anil Kumar (Retd. Major) |
| Mother | Dr. Anjali Kumar (Gynaecologist at Artemis Hospital) |
| Brother | Rohan Kumar |
| Marital status | Unmarried |
| Boyfriend | Mohak Popla |
| Religion | Hindu |
| Hobbies | Dance, act and sing |
| Favourite drink | Tomato juice |
| Favourite kind of food | Junk food |
| Favourite piece of clothing | Printed shorts |
| Favourite actor | Sharukh Khan, Ranveer Singh |
| Favourite cuisines | Chinese and Mexican |
| Favourite personality | Ellen Degeneres, Gigi Hadid |
| Go-to-brand | Zara |
| Make or no makeup | No makeup |
| Favourite actresses | Alia Bhatt and Lara Dutt |
| Favourite movies | Rang De Basanti, Dil Chahta Hai and Zindagi Na Milegi Dobara |
| Favourite songs | Closer by chainsmokers and Kala Chasma by Neha Kakkar |
| Favourite TV Shows | Gossip Girl and One Tree Hill |
| One shopping or strorefronts | Online shopping |
| Favourite singer | Justin Bieber |
| Favourite YouTubers | Desi Perkins, Zoella, Brad & Hailey Devine, Sherry, Bethany, LaurDIY and SabsBeauty |
| Favourite colors | Black and Pink |
| Favourite sports | Basketball |
| Favourite perfume | DKNY Pure |
| Favourite Destination | Santorini |
| Favourite Restaurants | Burma Burma |
| Does she smoke? | No |
| Does she drink? | No |
Personal details
Sejal was always the introvert kid on the block. Her father is a retired major in the armed forces. And because of that, she had the chance to travel a lot. One of her cherished memories is playing in the waterfalls in Arunachal Pradesh with her brother, Rohan. As a kid, she barely spoke a lot of people and loved to follow her mother everywhere. Her parents call her 'bhondee'. They also call her 'joy', a nickname given to her by her brother. She loves all the Harry Potter series and has watched them all like a million times now. She used to play basketball in high school and took up professional dancing with 'dance verse' for two years. When she was in college, she joined some clubs with street play being one as she loves acting. Later in life, she won 'Miss Crossroads' in college and also won the campus princess and went on an intensive training session in Times of India office in Mumbai. Although she didn't make it to the Miss India rounds, she still considers it as a great experience. She was also featured in an Airtel advertisement.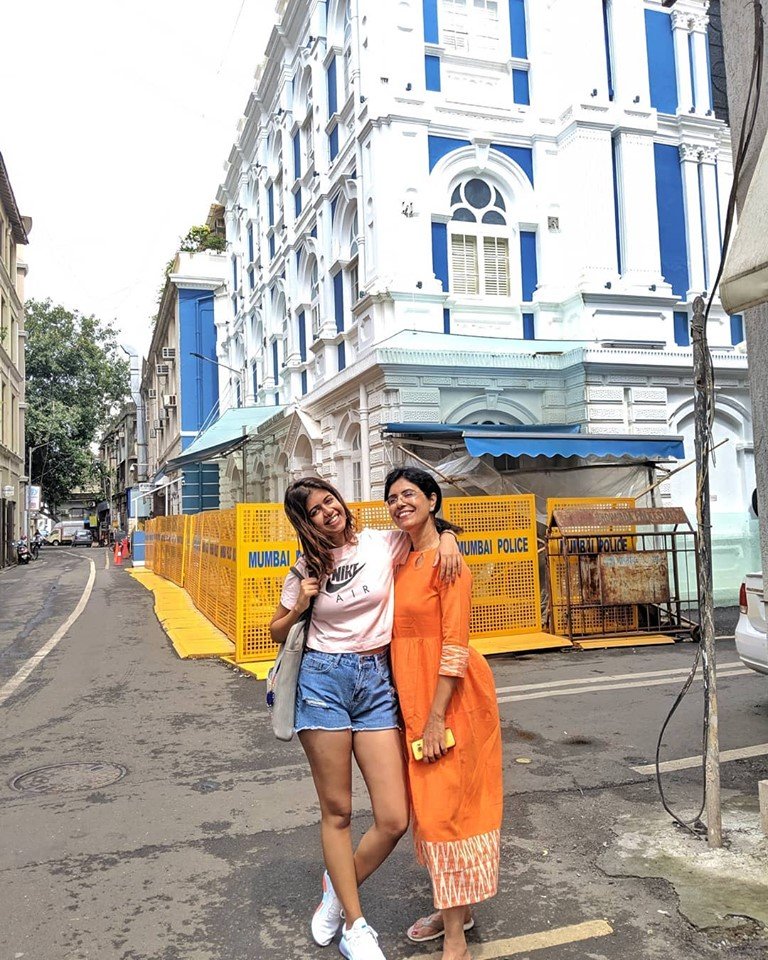 Her contribution to the film industry
She has contributed in a short film "Azab Bilal Ki Gazab Kahani", produced by another huge YouTube channel "Nazar Battu", which also features the famous Punjabi singer Milind Gaba.
She also was seen promoting a matchmaking app "Bumble" with Priyanka Chopra as part of her promotional campaign. Right now, her immediate goal is to achieve a million subscribers on her YouTube channel while her long-term goal is to develop a sustainable business. She has loved making videos so much that she wants to keep doing it for the rest of her life.
To all her followers, she only advise to them is that being young aspirants they should do a lot of research before starting a channel to target the right kind of audience. You should start a channel only because you genuinely love creating videos and never want to look back.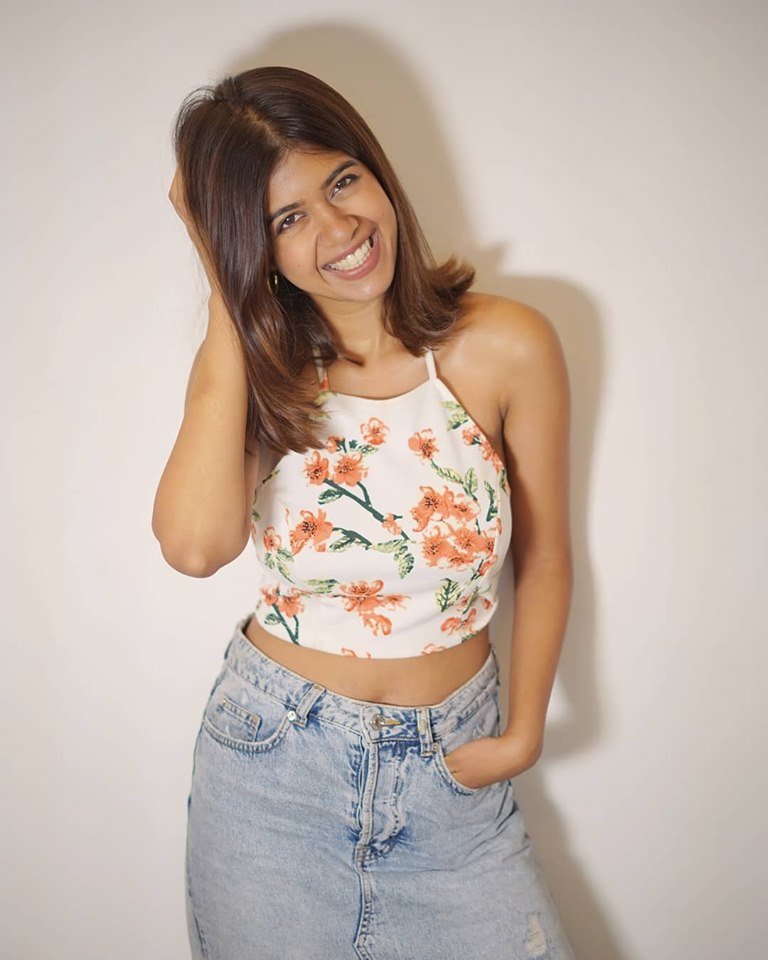 Her followers
Sejal Kumar has mentioned that her audience demographic is 87 percent female. She has a large chunk of her audience coming from South India. Mostly women in the ages of 18-24 years or maybe 15-35 years of age. She loves her audience. She makes sure that she works on a brand project which makes sense for the content her audience loves. She concentrates on creating content that her audience will definitely love.
Trivia :
She has amassed more than 1.1 million subscribers on her YouTube channel as well as developed over 5,50,000 followers on her Instagram page which acts as an extension on her channel. A
Awards :
Best Vlog Award 2018 in the Cosmopolitan India Blogger Awards, 2018.
Instagrammer of the Year for Fashion, 2019.
Best lifestyle blogger in Cosmopolitan India Blogger Awards, 2019.
Fashion Account of the Year Award 2018 by Instagram
Exhibit Magazine Award of Top 5000 Influencers 2019.
If you want to get more inspired then you can follow Sejal Kumar on various social media platforms to know more: