When and how did you start?
"All three of us (Co-Founders)  were part of Customer Experience Team in Flipkart in 2015-2016. That is when we Found the gap that the businesses who were merely focussing on marketing without understanding customer experience were losing customers. We eventually left our full-time jobs in 2017 to form InSeon set out to help organizations measure & understand customer experience to power customer acquisition & retention", Says The Founding Team of InSeon. 
How did you come up with the idea? Your inspiration moment
The only thing we were sure about when we started was "the problem" or "the gap" that we wanted to solve. The idea for the solution/software product was established only after we did pilots with several companies.
Brief about the organization and founding members
We at InSeon are solving traditional problem of customer acquisition & retention through the application of customer experience. We launched our product SenCEx– sensing customer experience which is a plug & play solution that helps businesses understand customer behavior & improve conversion on the website.
Founding Members
Manu Gupta

 : 

–
IIT B, IIM L Graduate 17+ year industry experience at
Flipkart, Yahoo, Aditya Birla Fashion 
Anand Tuli : 

–
IIM L, DAIICT Graduate 15+ industry experience at
Flipkart, Mu-Sigma, Accenture
Varshul Mittal : –
IIT B Graduate 3+ Industry experience, Ex-Flipkart
Introduction to SenCEx
SenCEx is a Behavioral Intelligence powered Customer Engagement solution which helps you understand, engage & convert visitors to customers on the website. SenCEx is a plug & play solution where a smart pixel tracks customer behavior real-time on a website & helps you automate targeted actions to boost conversion & revenue.
The detailed journey, like what all you want to share with readers.
We started bootstrapped & it took us 6-8 months to develop the product from scratch, figure out go to market strategy & establish the sales channels. We launched our product SenCEx in February this year & since then it has been a roller coaster ride. We are onboarding 4-5 clients every month & our clients are always excited & happy as they see results coming in less than 1 week.
About funding, plans on growth
Our next challenge is to scale SenCEx & make it accessible to all markets & geographies. We are also working on a couple of interesting modules where we are using AI & ML algorithms on customer behaviour & engagement data to drive customer acquisition & retention. We are already generating revenue but to scale faster & support these additional initiatives we are in talks with a few VCs & investors for seed investment.
A quote from the founder on the journey, or dealing with the challenge, or any inspiring moment.
" The most inspiring moment would be the feedback we got from our 1st client after just 1 week of implementing SenCEx. The client was really pumped up from the results, the conversion on his e-commerce website had improved by over 22% . He said "I had been spending a fortune on digital marketing but the growth was stagnant. It has really started paying off only after we implemented SenCEx" Says The Founding Team. 
EXCLUSIVE: Founder's advice to budding entrepreneurs
Things could be unstructured & chaotic when you start anything new, success might seem far-fetched, there would days when you might feel lost & tired but hold tight, Its all about keeping faith in yourself & moving ahead one step at a time.
Provide some statistics like revenues or  clients acquisitions
In just 4 months from launch, SenCEx has managed to pull client base of more than 15 companies. And the most wonderful part is that these companies are spread across several domains. We are working with e-commerce companies in lifestyle, travel, electronics, home decor education sector, etc.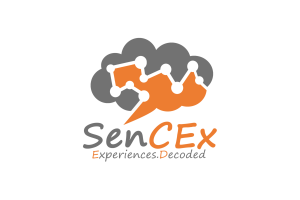 Your website / apps / and contact details

+91 9820721892