This popular YouTube singer and performer is based in New Zealand who got fame from her videos and versions of numerous Bollywood songs. Her first video which went viral was a version of 'Tum Hi Ho' from Aashiqui 2. She never knew that the video she recorded late at night in her pyjamas would fetch her such great popularity. That's when she became popular as 'Pyjama Popstar' who then launched her YouTube channel in 2012, which now has accomplished nearly 3 million followers. Her viral video also won a contest hosted by T-series.
As Shirley became popular with her videos, she efficiently learned to edit and shoot her videos, handle her social media, and also completed her graduate studies from the University of Auckland with a degree in Marketing and Information Systems. During all this while, she also worked as a Radio jockey at Radio Tarana in New Zealand. In 2016, she moved to India to work on her dreams and is now set to move into the big screen soon in Nikamma along with actor Abhimanyu Dessani.
Right from her YouTube reputation to her entrance into Bollywood, Shirley has demonstrated that she is not just another cover artist but a full-fledged recording and performing artist. In a comparatively short span of time, Shirley has done a praiseworthy body of work in her flourishing vocation.
Personal life
Shirley Setia was born on 2nd July 1993 in Daman, India, but when she was seven years old her family moved to Auckland. She comes from a Khatri family. Her father is a business man who hails from Hisar and her mother hails from Goa. She also has a younger brother. In one of her interviews, she mentioned that she is very close to her grandfather.
Since schooldays, Shirley was an intelligent student and dreamt of being an astronaut. After completing her Degree from the University of Auckland and also an internship in the Marketing and Publicity Department of Auckland Council, Shirley went on to pursue a Course from the New York Film Academy.
As a kid, she always loved listening to music and singing. She grew up listening to songs sung by Lata Mangeshkar, Kishor Da and Asha Bhosle which created a strong bond of hers to Indian music.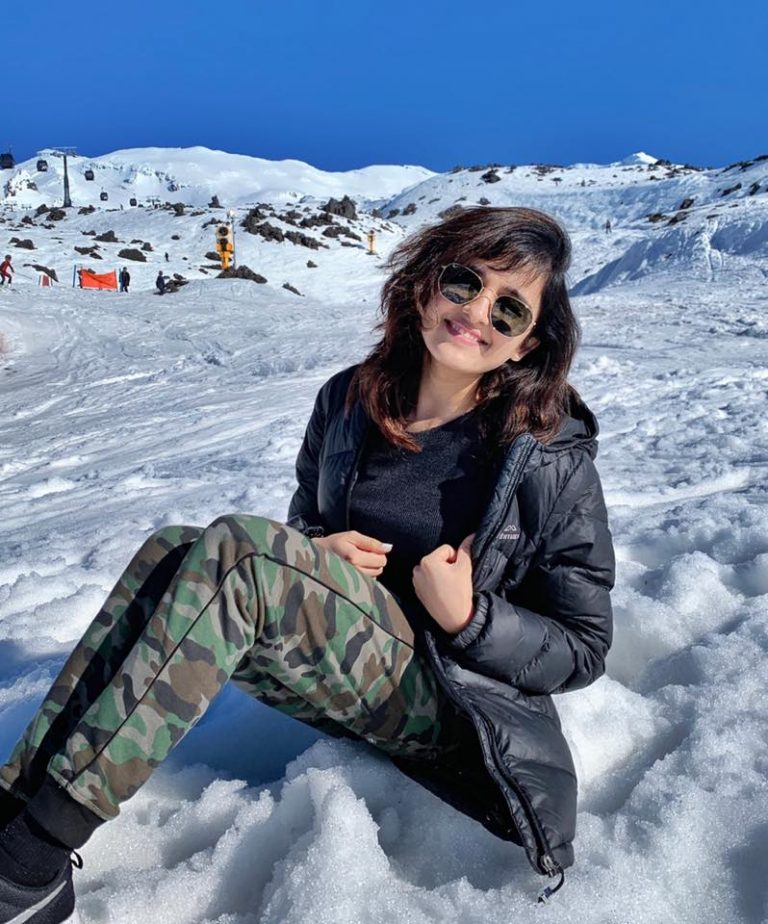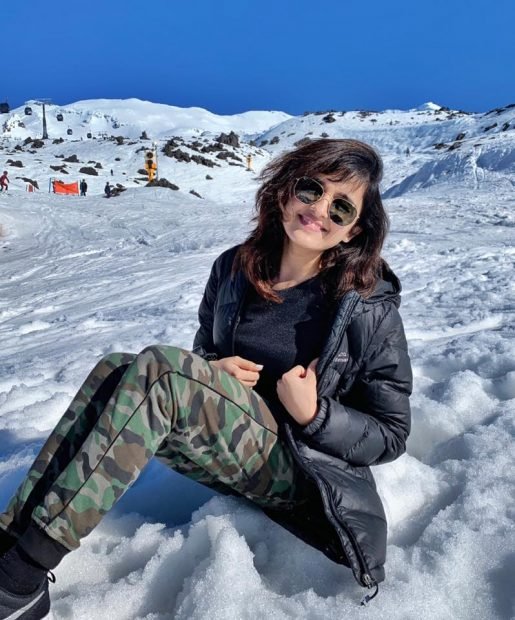 | | |
| --- | --- |
| Name | Shirley Setia |
| Vocation | Singer and RJ |
| Height | 5'3'' |
| Weight | 50 Kgs |
| Eye color | Black |
| Hair color | Black |
| Date of birth | 2nd July 1993 |
| Age | 26 years |
| Sun sign | Cancer |
| Birthplace | Daman |
| Nationality | New Zealand |
| Father | Raj Setia |
| Mother | Firoza Setia |
| Sibling | Shane (Younger Brother) |
| Boyfriend | None |
| Fav actor | Shahrukh Khan, Ranbir Kapoor and Amitabh Bachan |
| Fav actress | Hilary Duff, Alia Bhatt |
| Fav food | Pizza |
| Fav film | Wake Up Sid |
| Hobbies | Singing and playing the Guitar |
| Fav style icon | Kareena Kapoor |
| Fav rapper | Badshah |
| Fav singer | A.R. Rahman, Arijit Singh, Shreya Ghoshal, Shankar Mahadevan, Lata Mangeshkar and Shaan |
| Net worth | $4 Million |
Her hard work has helped her channel to be ranked in the Top #30 Most Subscribed YouTube Channels in New Zealand. For her videos, she has collaborated with numerous well-known personalities like Darrel Mascarenhas, Arjun, Sanam Puri, Antareep Hazarika, Kurt Hugo Schneider and also The Gunsmith. In 2018, she introduced her first single 'Naino Jaana' along with Director Ravi Singhal and soon after released a Punjabi track 'Koi Vi Nahi' along with Singer Gurnazar Chattha.
She soon achieved her Bollywood debut with Disco Disco for A Gentleman and then went on to sing Na Chah Ke Bhi for the movie – 5 Weddingz. She also sang an award winning original single Tu Mil Gaya and Koi Shor. Her major highpoint is the cover of the classic Jab Koi Baat in association with Atif Aslam and DJ Chetas. She accompanied Armaan Malik as a special performer on his world tour in the year 2016.
In 2018, she recreated a Hindi song on a show 'Lockdown' which was aired on ZEE 5 Originals.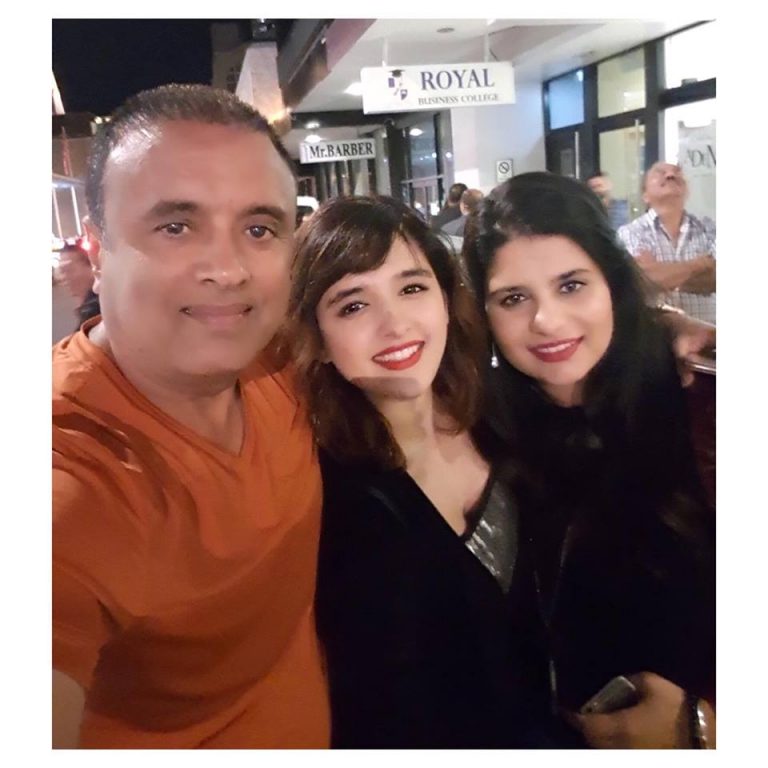 Awards and recognition
In 2016, Shirley got her first award which was the BIG Golden Voice in the category of BIG Digital Sensation. In the same year, she achieved the OSM Musician of the Year in the Outlook Social Media Awards. In 2017, her music got the 'Best in Music' Award in the New Zealand Social Media Awards. In 2018 she won an award in the Best Hindi Music Category at the Artist Aloud Music Awards and in the same year, she was held as the Music Sensation on Social Media at Music Sensation on Social Media. She was designated as one of New Zealand's Biggest International Artist by the New Zealand TV Network (TVNZ).
She was titled as Bollywood's Next Big Singing Sensation by the Anchor Rob at Forbes Magazine. Also, one of her cover songs, 'Tera Chehra' was appreciated by Adnan Sami.
If you're like Shirley who believes herself to be the tiny one with not so tiny dreams then its time you connect with her better:
Her General Manager is TOABH Talent Management and Sangeeta at the company can be approached for all bookings and connections to be made with Shirley at [email protected].