A startup where employees can go for a 100 days road trip for building their products – "Something Cool"
When and how did you start?
We started Something Cool in 2011 as a list where we would list the ideas that we needed to work on, sort of a bucket list of my startup ideas. It was initially just one product and then another and slowly and gradually it got more than a dozen startups. After a while, few external startups approached us for guidance and it is where we saw the opportunity and evolved into a virtual incubator, we didn't even know we are virtually incubating startups at that time.
How did you come up with the idea? Your inspiration moment
There was no wake-up call for this. In reality, it just happened. I have a passion for the building and breaking things apart. This passion somehow drove me to build tech products and eventually Something Cool was born. On a journey across India after a bike accident, I wanted to explore and learn, which is when I saw opportunities or problems without a solution and tried to offer a solution and ease out people's lives including mine Says Kunal Kumar
"While building these products, I wanted to bring collaborators for my ideas and Something Cool acted as the platform for that. It helped me connect to some of the most brilliant minds across the country and now I am working with them" Says, Kunal Kumar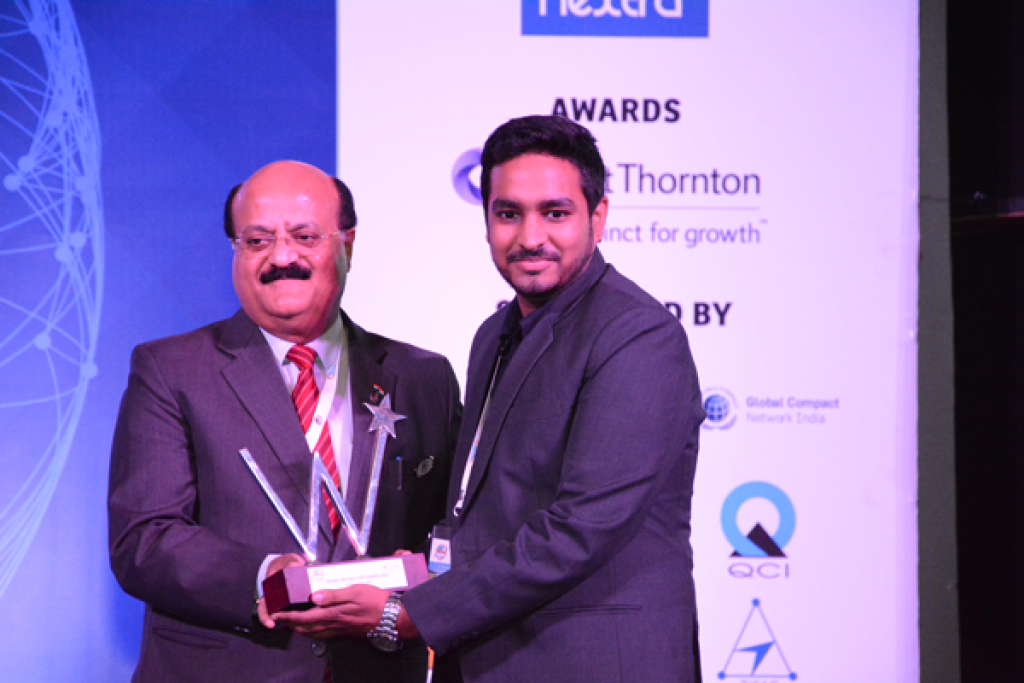 credit / Source: Something Cool
Tell me Something About Something cool :
Something Cool today acts as a virtual incubator for a dozen startups under its umbrella. We have built an enviable reputation in the startup domain. Despite the highs and the lows in recent times, we have managed to stay afloat since 2011. Made up of a small core team and a huge pool of volunteers.
Each team member owns a part of the product they are building.
Managed to build 11 startups without spending a single penny.
Brief about organization and founding members
The company was founded by Kunal Kumar, however, every member of the team is purely on equity and own a small portion of the company. The resources or teammates are actually paired because of their mindset and passion towards the idea or the product they are building and not because of their skill set. As the founder firmly believes in mindset over skillset as skill set can be acquired but one must resonate in ideology.
Kunal comes from a tech background with an MS in Cyber Law and Security and an MCA degree. He is also a Certified Ethical Hackers, Certified Hacking and Forensics Investigator, VMware, and Cisco certified among other credentials. He has worked with companies like BT, Orange, HCL, Dell, Optware, etc. He is the recipient of the prestigious Cyber Crime Helpline Awards 2017 for his work in the cyber forensics and cybercrime investigation research.
"He also received WASME SME Excellence Awards for Something Cool under the Promising SMEs category. He was also featured as Entrepreneur of the Month in the October edition of World SME News. He is published author for technical and academic books"
credit / Source: Something Cool
The detailed journey, like what all you want to share with readers.
something cool started as a pool of ideas and pivoted into a virtual incubator with time and opportunities that presented themselves. So far we have 12 startups on our hands and have assisted around 20 startups in the last year. We refer Something Cool as a startup that helps startups to startup. Kunal was on a yearlong journey across the country when he encountered and saw opportunities and tried to fix those with his solutions offering. These are the solutions that jointly created Something Cool.
In simpler words, Something Cool is nothing but a solution that doesn't exist or is a considerable improvement over their existing alternatives.
Inspired by his journey, Kunal knew that his learnings will be fruitful in building a better organization because of his experiences and face to face the problems. He plans to take his employees, a small core team of 4-5 members comprising of a developer, designer, hustler, marketer, etc and take them on a similar journey, basically a road trip, spanning across 90-100 days during which they will be creating that product while exploring the beauties and landscapes of the country. After these 100 days, the finished product will be ready, not just the tech one, but his team also, he firmly believes that his team is the real product that he will build during this journey. Post this, each of these team members will gather a team of their own and set sail on a similar journey and so on.
"Recently we bagged the SME Excellence Awards under the Promising SMEs category organized by World Association of Small and Medium Enterprises(WASME). Something Cool's founder was also invited to a talk show called Samvaadam to talk about his journey with Something Cool and inspire the show's audience and viewers and also offered guidance and mentorship to interested participant" Says Kuna Kumar.
About funding, plans for growth
We have always preferred to stay bootstrapped. We were once tempted and discussed an investment opportunity a few years back when the startup ecosystem was overflowing with investor's money. However we saw that the investor wanted to drive the whole concept into a different model than what we envisioned it to be, hence we thanked him for his offer and inputs, and politely declined and stayed bootstrapped and developed the product as what we intended it to be.
However to scale each of the 12 products we may seek investment or funding but without altering the product's core intent. If someone is willing to invest, that will enable us to grow more and quicker, else we are happy to keep the same steady pace. No rush.
Challenges and Opportunities/ Marketing Strategies
Hiring and finding the right resource has always been a challenge as we look for people with a different approach than the rest. We find people who love the idea that we are working on and not just the money that is on the table. That often limits us to our search parameters and when we find people we like, we often had to invest a lot of time and resources into training and upskilling them.
However lately we have found some good resources who are now helping us drive our mission further.
"For marketing, we have not invested time money or resources yet, we have been growing organically and tend to stay that way till we have more bandwidth in terms of resources, and I am satisfied with our reach so far"
Future plans and funding
We have over a dozen projects on our cards and by next year all these products will be ripe and ready to use for the world. We have already released 4 of these. We also intend to open a physical incubator with a hostel for entrepreneurs to stay and work for FREE. Our aim is to promote the startup culture and boost the entire ecosystem in India. We aim to help at least 50 startups each year and help them develop a successful business venture and we do not charge anything for it. However, our services are only limited to guidance and mentorship.
We also have received intents from abroad countries for partnership and expansion, we may consider those in a short while.
"One of the very weirdest of our future plans is to use horses as our mode of transportation. This is very far-fetched however the long-term goal is to have a Something Cool campus where we will using and promoting horses for travel. Kunal is very fond of animals and he finds his love most for dogs, horses, and snakes which he wishes to bring out more accessible. Plus cars vs horses, horses are indeed a better mode of transportation and pollution free as well"

credit / Source: Something Cool
A quote from the founder on the journey, or dealing with the challenge, or any inspiring moment.
"We all have a stage, you can either be the artist or the audience. Choose Wisely" Says Kunal
EXCLUSIVE: Founder's advice to budding entrepreneurs
Bootstrapping is the best way to move ahead and grow. This lets you come up with creative ideas and flourish when sometimes even you don't think you will make it. This will shape you. Do not go for the funding immediately and end up losing the essence of your idea. Entrepreneurship is not about just money, it's about creating something people would love and use.

credit / Source: Something Cool
Kunal Kumar
+91 98999 24588 | +91 9868406508
Your website / apps / and contact details
http://somethingcool.in / +91 9899924588
Something Cool on facebook – https://www.facebook.com/somethingcool.in/
Kunal Kumar on facebook – https://www.facebook.com/thekunalkumar/