Whenever someone mentions Manali, one can't help but imagine beautiful mountains, mall road, cafes, temples and many touristy locations. One cannot help but associate it with holidays and vacations, a place they'd like to visit to break life 's monotony.
But hardly you will find anyone imagine a Startup culture emerging in Manali anything beyond starting a café or restaurant here just sounds very illogical. A common notion that follows is that all major corporate hubs are based in tier 1 & 2 cities of the country and it's hard to start & sustain your business away from these locations.
Going against the norm is exactly what Sukrit, Anuj, and Kshitij did when they decided to move their adventure sports content startup – 4Play.in to Manali. Starting off from a small rented apartment in Delhi, they realized that the real estate cost was too high for their meager investments to sustain the business. It was at that time that they decided to move operations to Manali. Although this may seem like a cost-cutting exercise it was a purely strategic one. Now 2 years down the line it turned out to be one of the best moves they made for their startup, reaping them innumerable benefits. Some of these, they didn't even anticipate: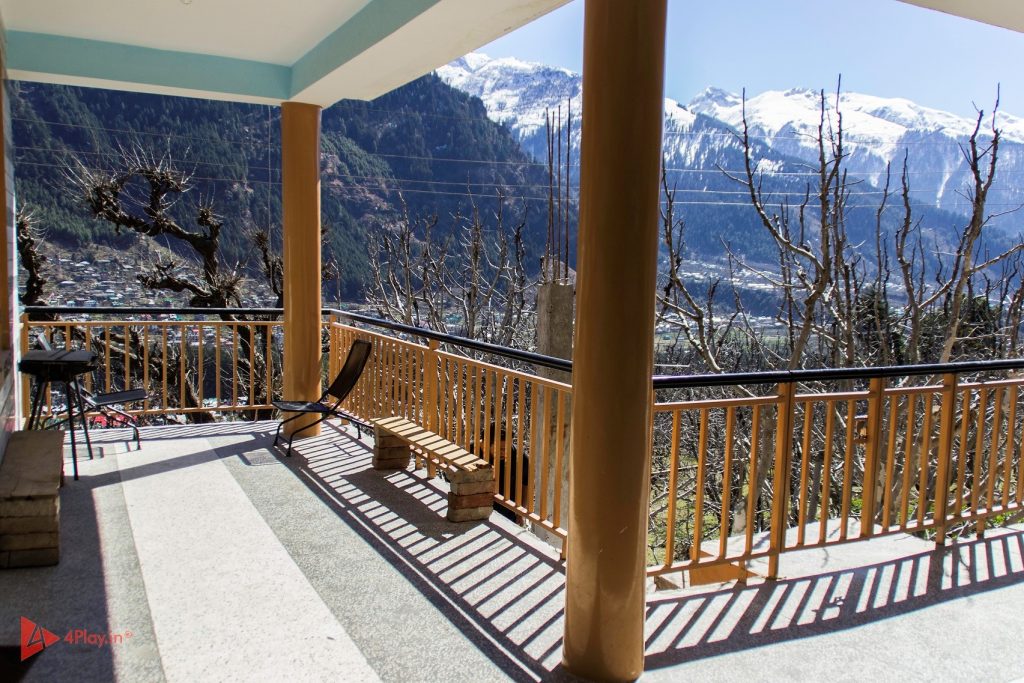 Image Credit/Source :  4play.in
 

Rentals
One of the founding policies of the start-up was to provide the accommodation for anyone who joins the company. Having said so, the same was only made a possible post the decision to move to Manali. Starting from a one-room space 4Play is now housed in a double storied complex with ten independent studio styled rooms, two ample balconies, parking space, a garden and some of the most beautiful Himalayan vistas. The cut down on the real estate cost was one of the major saving that the startup was able to make – one-sixth of what they would have to shell out for a similarly sized accommodation in Delhi.  And even if one still managed to get suitable accommodation elsewhere, the views and experiences of Manali are unmatchable.
Cost of Living
Image Credit/Source :  4play.in
Manali is a small town spread across a span of a 1-kilometer radius and most parts can be covered on foot. As soon as one stops being a tourist and starts living here, the vanity expenses go down drastically. The startup majorly benefited from the cultural simplicity of the place and the people around.
Infrastructure
The biggest infrastructural requirement for 4Play being content producers and distributors was a high-speed internet. Private ISPs which provides wireless internet connection are easily available in Manali. Installation and monthly expenses, however, are marginally higher compared to major cities.
On the transportation front – Roads connectivity between Manali and nearby major cities (Delhi, Chandigarh are great with regular government and private bus services. 4Play negotiated a bulk deal with a Volvo bus service, which made their travels to Delhi, or beyond, for work assignments really cheap. Manali also has an Airport just 40 kms away with daily flights to Delhi and Chandigarh.
Human Resource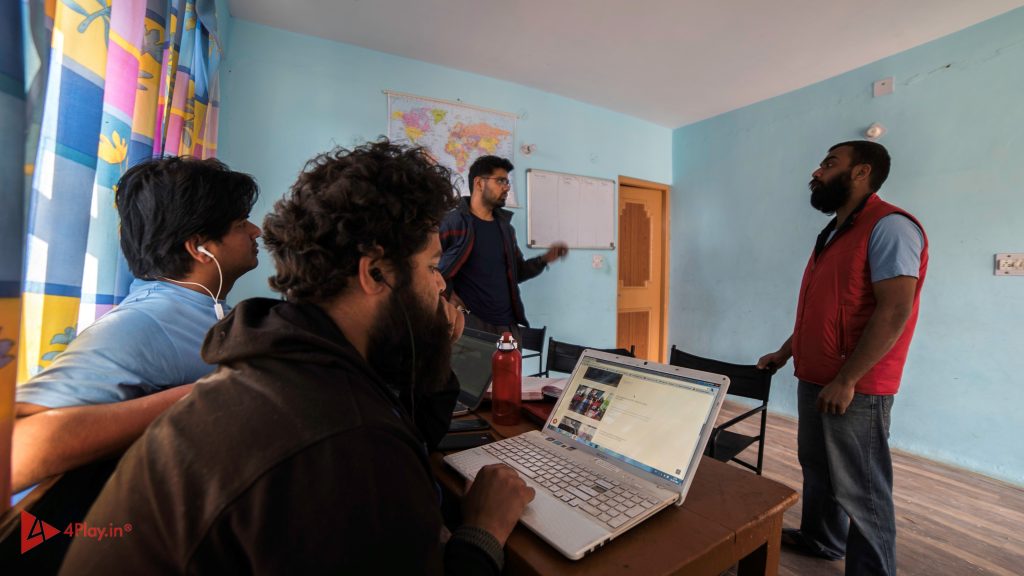 Image Credit/Source :  4play.in
The biggest asset that the startup loves to boast about is their team or MISFTS as they prefer calling themselves.  A bunch of like-minded talented individuals from across the length and breadth of the country who are passionate about the outdoors.
Bringing them to Manali and retaining hasn't been much of a problem for the founders since the Himalayan vistas and workspace in itself was the greatest pull for many. 4Play is always looking out for people who are not only enthusiastic about the outdoors but also have the contextual knowledge of adventure sports and the industry.
There hasn't been any setup in India till date which allows such people to explore career opportunities in this domain. 4Play's HOffice  (Home + Office) setup has solved this problem for them. It allows them to stay connected to outdoors while pursuing their career dreams as well.
Incubation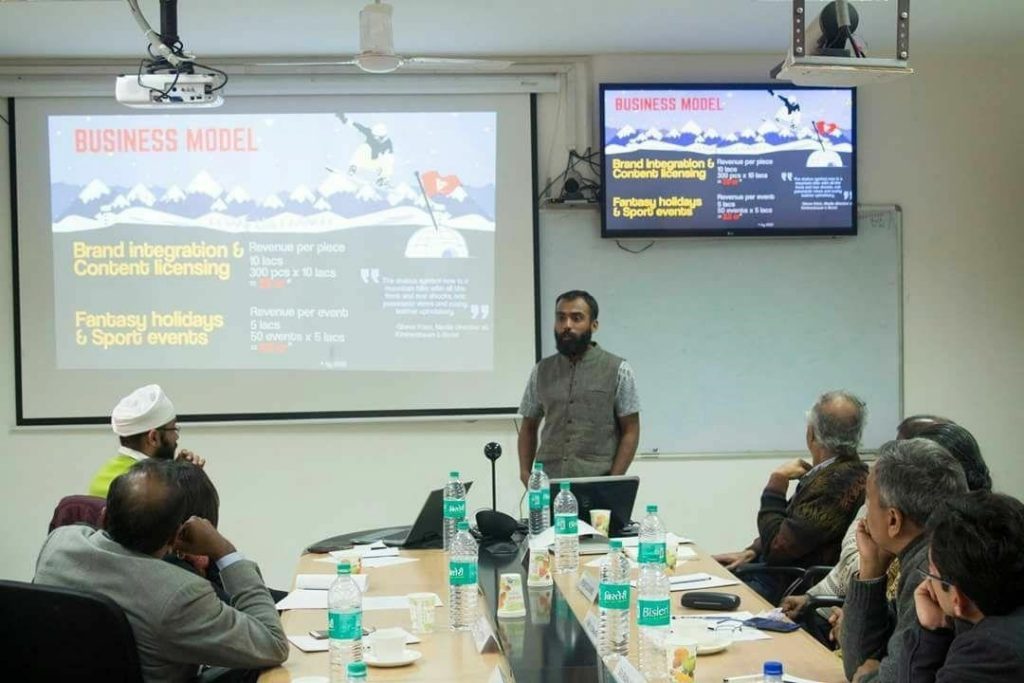 Image Credit/Source :  4play.in
One totally unanticipated benefit of moving to Manali happened when 4Play got incubated by IIT Mandi- Catalyst. The incubator program by IIT mandi greatly helped the team to get in touch with many industry experts and investors to boost their journey. It also provided 4Play with a small grant for their participation and has been a constant support since. This further allowed the team with opportunities to speak at various esteemed stages such as Startup Jalsa in Chandigarh.
Image Credit/Source :  4play.in
Moving to Manali thus has proved to be a strategic decision for the company so far. It's a broad valley surrounded by mountains from either side, making it an ideal location for all the mountain based adventure sports. Some will also compare Manali to Chamonix in France. Although, the same level of infrastructural development still needs to be met. Not to mention that the peace and serenity of the place away from blazing horns in the metros is a dream to live in.
So apart from staying away from buzzing city life, living in a quieter place, breathing in cleaner air, exploring the mountains, getting away from scorching Delhi heat, saving up on significant expenses – Manali has given this startup an opportunity to experience work life in a way that no city dwelling company could.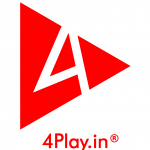 Url: http://4play.in/