"SuperMOM Mitali"  Reinventing the Concept of Parenting 
When and how did you start?
"We started in 2014 as a Youtube channel, the story behind this was that….. I and my husband had started our own video production house and our team was testing out the camera equipment. Someone from the crew asked me to just pose and blabber something. Having read so many things only about parenting and babies as my daughter was born in the same year, the same kind of info came out, when we saw the video later, everyone just told me to upload it and thus SuperMOM Mitali the Youtube Channel was born" says the Founder Mitali Jakatdar. 
How did you come up with the idea? Your inspiration moment
I saw a lot of women come up with maternity and parenting blogs in 2014, but the information was too scattered and that was the time video was picking up in India, all the bloggers in the Fashion, Beauty, Travel and other categories were jumping on the video bandwagon but…Moms had remained behind also there was no one doing maternity/parenting related videos for the Indian mothers. I thought this was a great market, which was untapped. Thus we started the YouTube channel which was initially known as '10 Things M', We thought we would talk about 10 things related to various things rather than just stick to parenting and motherhood but then it became too scattered. We finalized on the name SuperMOMS and I added my name to it, making it SuperMOM Mitali. So to sum it up my inspiration moment was a chance to be on camera, without anyone telling me what to do.
Brief about the organization and founding members
SuperMOM Mitali is a parenting website with an active social media presence. We come up with interesting content for the website and amplify it via our Social Media channels. Also, we have some interesting properties on Social Media especially Instagram and Facebook like Live at 5, wherein we go live at 5 every Friday.
About the founding members
"I founded SuperMOM Mitali but my husband encouraged me a lot and the other members who are the investors at the moment are my X Colleagues who not only told and advised me to quit my job and pursue the website full time but they even decided to invest seeing the vast gap in the market" Says Mitali Jakatdar.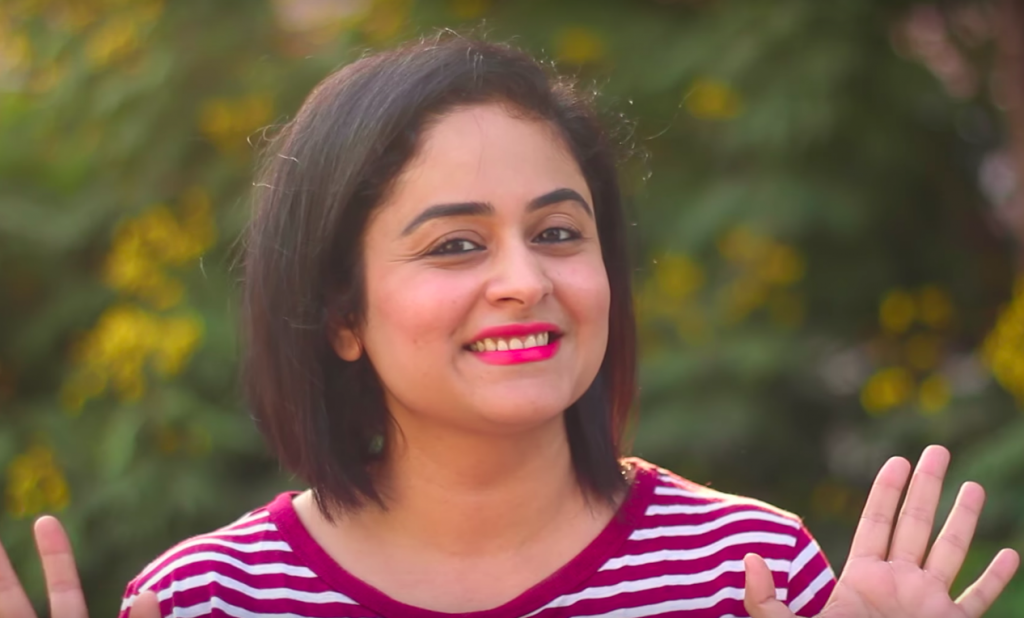 Image Credit/Source: supermommitali
The detailed journey, like what all you want to share with readers
Once upon a time, there was a girl (This is My story-SuperMOM Mitali) she was mightily impressed with Madhuri Dixit, Sri Devi, then came Kajol, Karishma, Rani Mukherjee and many others…She always thought that she could be a Hindi film heroine and for that, she joined acting classes, made her photo reel etc and even got cast in not one but many commercials but something about this world seemed very fake to her. The people, the shoot locations, the schedules were a bit too much, she then went back to complete her graduation and decided to venture into Radio. Radio did great for her, she hosted Purani Jeans there and then ventured into the world of Television and films with 9XM and UTV. This is when the digital and social media had stuck the Indian Market and everyone wanted their Facebook and Twitter presence, this is when she entered one of the reputed companies handling Social Media Marketing and post the birth of her daughter she ventured into an entrepreneurial role founding SuperMOM Mitali which would help her apply everything that she learnt.
About funding, plans for growth-
We secured our bit of funding from my x colleagues this year in Jan and after that, it has been no turning back, our future plans include making SuperMOM Mitali a known name in the parenting market by doing some good and quality work. We are also looking to add great moms & dads to our community and focusing on laying the groundwork and infrastructure, scaling up the business and expanding its national reach.
Challenges and Opportunities/ Marketing Strategies
Many people come and tell us that 'Parenting' is a niche but what I tell them in return is "Just switch on any channel on TV and the ads that you see like Mosquito repellents, Soaps, Tea, Cosmetics, Handwashing liquid to dishwashing liquid to jams and jellies to bournvitas and complaints to chocolates to cars, TV, travel and stationery and even mobiles and laptops fall under the broad umbrella of parenting. Just sit and think for a moment as to who influences our decisions before we start earing." So explaining people this and getting them to understand what we mean by this has been an opportunity as well as the challenge.
Future plans and funding
Our Future plans are to be a parenting brand ambassador in India not only focusing on the kids but also the Parents, This means we shall focus on both the Mother and the Father. We also have our Pet Parents section which us picking up very well so our focus will be on growing the same as well. We have been funded by my X colleagues who saw a gap in the market and decided to invest in a parenting portal.
A quote from the founder on the journey, or dealing with the challenge, or any inspiring moment
I have always believed in working hard and making a mark, but for me, that was not possible in a corporate job. Today the scene is quite different but 10 years back, things were different and what I didn't like was the industrial revolution kind of a culture where the numbers of hours you fake work were counted more than the quality work put in. The poem Don't You Quit by John Greenleaf Whittier has always been a point of inspiration for me and what I believe in is…"History is always written from the perspective of the one who wins the war." 
EXCLUSIVE: Founder's advice to budding entrepreneurs
Dream big and believe in yourself. Everything will eventually fall into place. 
Your website / apps / and contact details- 
            Website– www.supermommitali.com – Gets updated every alternate day- 1000 plus unique visitors daily
           Instagram- https://www.instagram.com/supermom_mitali/– 10,000 plus followers
          Facebook- https://www.facebook.com/Supermommitali/ 10,000 plus Likes
Twitter- https://twitter.com/Supermom_Mitali– 3000 plus followers
 Youtube- https://www.youtube.com/supermommitali – 500 plus subs