" There is no right time to start anything, whenever you start it becomes right time, we have launched jugadee on 1st August 2017, but it comes into existence in January 2018. From then we are constantly working to make cab agencies efficient in terms of time and revenue while delivering extreme level of transparency, reliability, and security if cab users. According to me, startups are all about filling gaps you see in existing market, don't search for a brilliant idea just me more attentive and observant while looking around. That show I lit up for jugadee. On December 2016, while booking an online cab form banipark to Jaipur railway station, a driver told us about his condition and about the commission that the cab companies are charging to them and the customers. The driver was very stressed but he has no option left other than to work with them, so we created that option, through one side and only "Jugadee".Says The Founder Mr. Vikram Singh Jat. 
We have a unique surface of work. We do not charge commission, Our
rides
are totally commission-free, with least possible ride fares. Here is an
option
of selecting your favorite driver, with which you wanna take a
ride
. Mode of payment can be cash,
jugadee
wallet, paytm, as well as net banking. We basically think about the brands' present image and we can relate it to while keeping the most important things in mind, Things with which audience can be related. Our team consists of
Mahadev Prasad, pinky Chaudhary, Dev S
… and the best part is all of us are engineers, I basically work on
market strategies
, technical issues, and business building plans. Working on this project we just focused on developing our skills and headed towards the
ventures
. "start working with your passion, the doors will open themselves".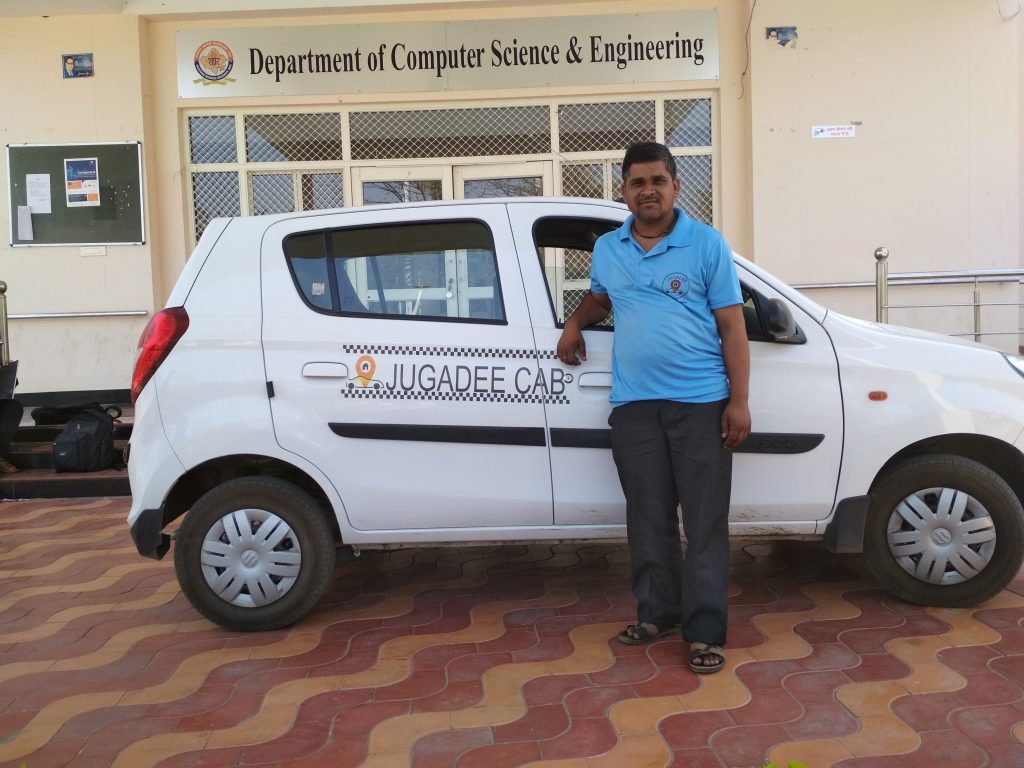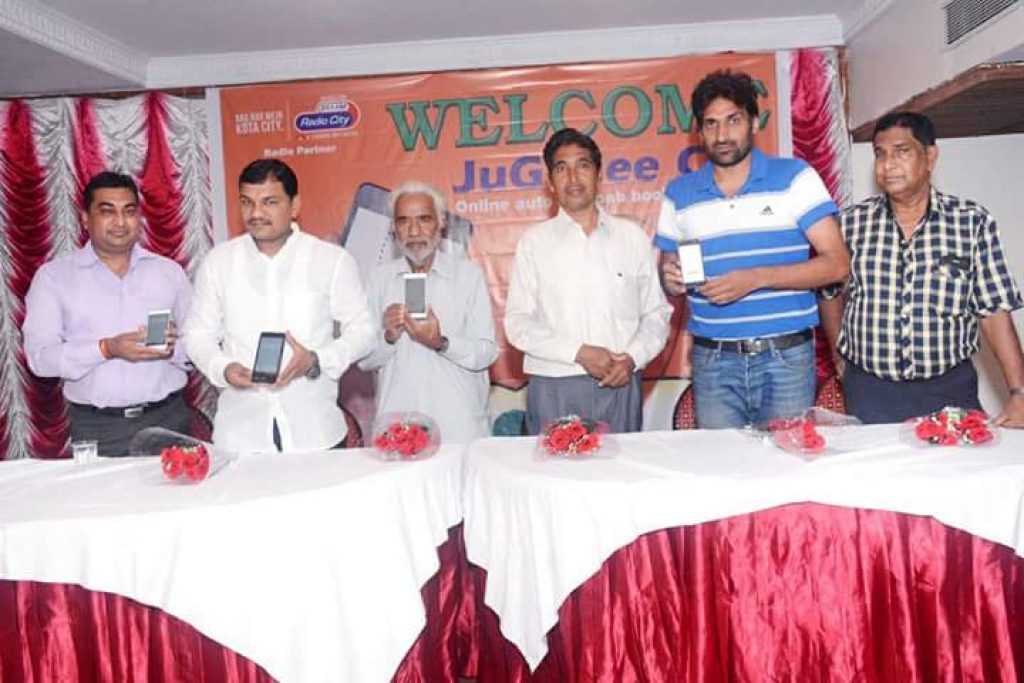 And now if we open our Revenue raised in this Half Year, 01st January 2018 – 02nd June 2018 is 2.5 Million in INR.
In the starting week of May, we got a proposal for seed funding from
MATRIX PARTNERS INDIA
. Matrix Partners India is a big Angel network who also invested in many successful Indian start-ups like OLA, Daily Hunt, LimeRoad, Chumbak, FITJEE, FiveStar and in many more.
Many things are accomplished and many more to be accomplished. We are extending our
boundaries
, from September onwards
jugadee cab services
are also available in Jaipur and Udaipur. Our future perspective is to add
transportation services
through trucks for carrying your load at minimal possible rates.
Ideas for
startups
are like magic wands "You don't choose the wand, it's the wand that chooses you". Its all about
passion
and dedication towards your interest, Age is not a limit nor an exception to realize your true
potential
or the way you want to live your life. The things have confidence in yourself, take 100% responsibility for your life. Create
plans
for life and never stops, keep on exploring new things. The past is gone act now to create your future, understand what you wish to do and pursue your
dreams.
Talking about
startups
, it is important to consider 3 factors that are time, money and compromises. When you face a challenge, you experiment with new
strategies
, to learn what works and don't , this obviously will take time. Nothing comes for free, in a load of all the expenses you will make compromises in term of resources, quality of delivery, management tools, expenses on growth etc.
So, Let's begin the journey, start working with your
passion
, the doors will open themselves. All the positivity of universe will persuade and support you to achieve that. Shake up, clean your mind and move on. The doors of success are open for you.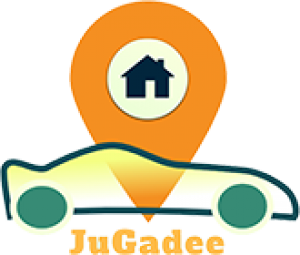 JuGadee-Book Cab and Rick