When and how did you start?
The Biryani Kitchen was officially started in December 2018, with a mere capital of 20,000 Rs. The main idea behind the company was to create a household brand for Biryanis that would deliver delicious and freshly cooked biryanis.
  How did you come up with the idea? Your inspiration moment?
→ We were sitting at one of the largest Biryani Chain Outlet i.e Charcoal Eats and having Biryani and starters. After couple of moments we started discussing about creating an in house brand for the Biryanis that would serve freshly cooked Biryanis at much affordable prices. And that was the eureka moment for us and we immediately started to note down our Business plan on a tissue paper lying besides.
Brief about your organization and founding members.
→ The Biryani Kitchen is a food-tech startup based out of Nasik that serves authentic and delicious Biryanis at affordable prices. We are a food-tech startup that uses high level technology to deliver delicious Biryanis. Since our inception our main aim was to effortlessly blend technology in the food sector and make this business a viable. Currently, we are the only one and the first Virtual Restaurant based out of Nashik. We have partnered with Food Delivery Partners like Swiggy and Zomato to handle all the logistics.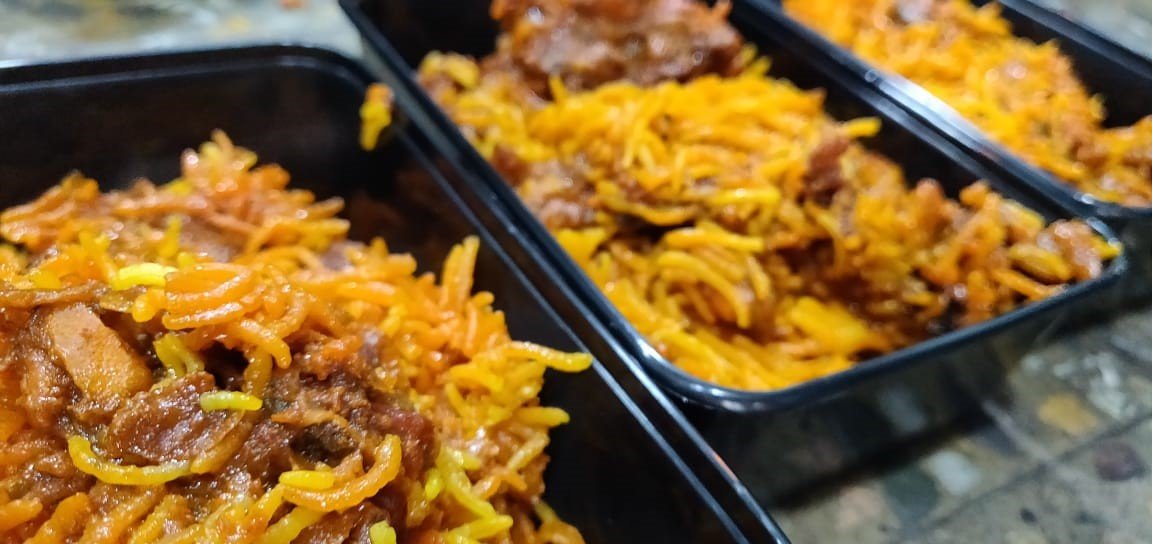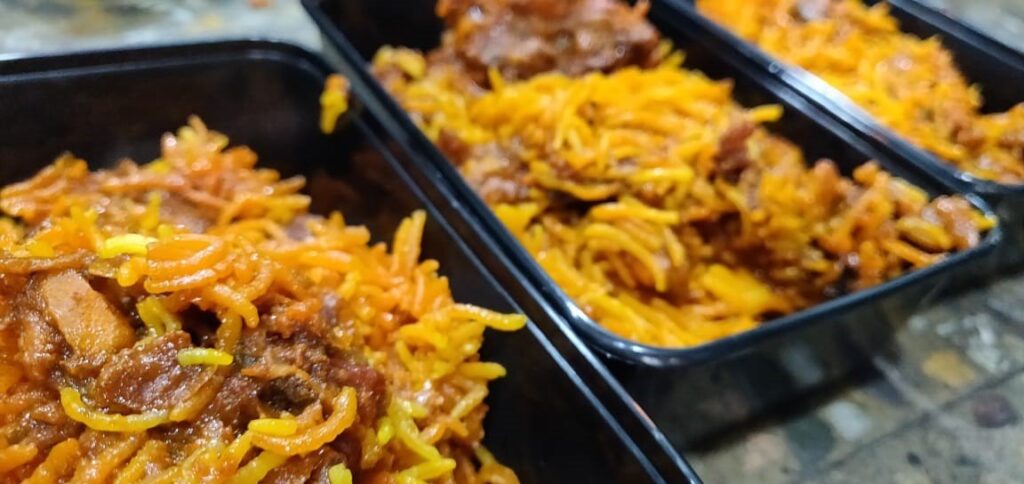 FOUNDING MEMBERS:
Anant Shinde (CEO & Co-Founder) : He is a Mechanical Engineering Dropout who had an urge to start something of his own. Previously he has worked on numerous projects that would involve highly precise calculations.He also has experience in Social Media Marketing and SEO. Currently, he is heading Operations and Accounts department at The Biryani Kitchen.
Apurva Muthe (CTO & Co-founder): He is the CTO of the Biryani Kitchen and has done his Bachelors in Computer Science from Weber State University, Utah, USA. Prior to The Biryani Kitchen he has worked on numerous projects which includes Tinker Bot. Its an AI based Chatbot that helps to learn new and interesting things by chatting with the AI. Prior to that he also secured patent for designing world's most portable computer. Alongside his other ventures, he is currently the core team member of The Biryani Kitchen abbreviated as TBK. His sole responsibility is to manage all the tech and implement new and innovative methods to increase the business. He also handles all the marketing stuff for TBK.
Read more here : Tinker Bot : using an unconventional way to taught students in India
We accept orders from Zomato and Swiggy and people can find us over there. Currently we have our operation only in Nashik.
The detailed journey, like what all you want to share with readers.
→ The journey started in April of 2017, when we got the idea after having Biryanis at Charcoal eats. Later, we kept tracing the idea and found out that we were not able to get delicious biryanis anywhere who would deliver it to us. After that we decided to launch a Biryani delivery service in Nashik, as it is a tier 2 city, marketing didn't seem a challenge and with 8 days we created a marketing campaign and generated leads of 1000's of people who would love to have our Biryanis.
After that, we decided to launch The Biryani Kitchen with a launch offer. We had a price tag of Rs.60 and that worked for us. We sold almost 600 Boxes of Biryani within our first 3 days of launch. Later, we decided to expand our reach in all areas in Nashik, but that idea failed miserably as there was not much manpower and coordination that would facilitate the smooth functioning of the company.
We had invested almost Rs. 1.5 Lakh from our savings and within next 15 days we lost our all money. The reason was we were new to market and the first one in tier 2 city like Nashik who had done such experiment. Unfortunately, we had to shut down our operations. We had moved on with our lives, but still there was an urge somewhere deep down that would not allow us to forget about The Biryani Kitchen as we were foodies by heart.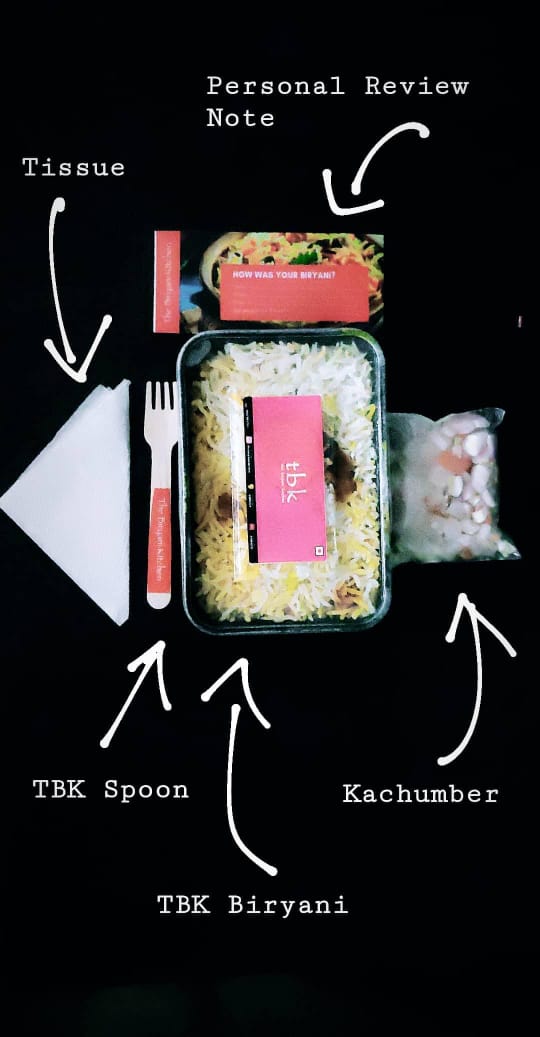 One fine day we met at our regular meeting point and decided to once again start The Biryani Kitchen. This time we were much experienced and knew all the hacks and tricks of the market. This time we decided that we will be starting out with the least amount. Hence, we hired the best chef from Nashik and asked him to make Biryanis. This time, the ball was in our court.
Swiggy and Zomato were just starting out in Nashik and we knew how to take the advantage of the moment. We straightway reached to the swiggy office and submitted all the required docs. But still it took us 3 long months of wait to onboard our restaurant on Swiggy and Zomato. But we got 3 safe months when we could plan out our marketing strategy. Finally, we were live on Swiggy and Zomato by Dec 2018.
About Funding, Plans for Growth
→ Currently, we are not looking out for any funding as our Business model turned out to be self sustainable and we are in profits. Talking about Growth. We have a timeline where we are planning to launch The Biryani Kitchen as Virtual Restaurant to at least 5 Tier 2 cities by the end of this year.
Challenges and Opportunities/ Marketing Strategy
→ The main challenge that we faced was lack of funds in the initial stage and lack of logistics support. We overcome those challenges with the help of our online sales partners due to which lot of costs were reduced and we started seeing profits from the first month itself.
We have been spreading our Brand like a wildfire. On every box, every spoon and tissue we have our branding. We also started a campaign of writing personal notes to the customer and asking them to share their favourite Biryani Moment and sharing it on Social Media, this ultimately increased our brand visibility. Also we launched various offers on Swiggy that increased our Gross Sales by 60%.
An inspiring moment.
→ We have learnt many things in the foodtech business but the most important thing that we learnt and which can be applied to any business or any situation in life was to always work on something that scares the hell out of you . No matter what problems may arise, always keep going for the vision that no one can see except you.
Exclusive Founder's Advice.
→ The only advice we would like to give to all the budding entrepreneurs is , "Never let your dreams die a immature death. Always give that one last try because it will make all the wonders".
Statistics .
→ Our business has been booming lately. Just in market for 1 month, we are delivering more than 70+ Biryanis every single day. Also 20% of our revenue comes from Bulk Orders. We have a revenue of more than Rs. 1.3 lakhs only for the last month. The main reason behind our sales is the quality and the experience that we provide to our customers. As a result The Biryani Kitchen has become one of the highest rated restaurant on Swiggy and also a household brand for ordering delicious and freshly cooked Biryanis.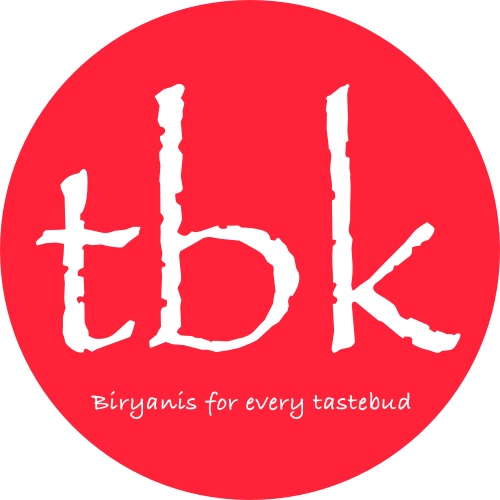 Your website/apps/contact details:
URL: https://www.thebiryanikitchen.in
TBK: 9607845191