When and how did you start?
" Both of us come with two years of corporate experience. That never-ending itch to start our very own venture, kept us brainstorming for untouched and unexplored business ideas that could help to solve a problem for others. Around those brainstorming sessions, one of our close friends was planning to organise a get together for his close relatives and friends and was looking out for some professional help to gather various supplies for his event which he was unable to find at an affordable cost and one who he could trust on because of so many options in the market.
That is when we decided to take up the responsibility of planning his get together and took down all his requirements. The event went as planned and we received appreciation from our host-friend and the guests as well.
We then identified that there is a specific problem in the market in finding an affordable and trustworthy event planning agency who can arrange every kind of event under one roof and we started structuring a solution,  started working to understand about the events industry, potential growth and eventually set up 'The Karyakram Company'."
Said the Co-Founders
, "The Karyakram Company.
 How did you come up with the idea? Your inspiration moment
 The opportunity to solve a specific problem in the market in finding an affordable and trustworthy event planning agency who can arrange every kind of event under one roof and we started structuring a solution is what made us realise the wide scope of growth in the events industry and that's when 'The Karyakram Company' was born.
 Brief about the organization and founding members
 The Karyakram Company is synonymous with creativity, style, and quality in delivering events. We are a young & high spirited organization providing end-to-end event solutions with a focus on delivering customized and target-oriented event solutions to our clients. We cover all kind of events starting from Corporate, educational, Weddings, Social & Digital events. We have a personalized curated vendor list matching clients need & expectation within the allocated budget. We deliver a quality proposal that meets the requirements of our clients with 48hours without any additional charge.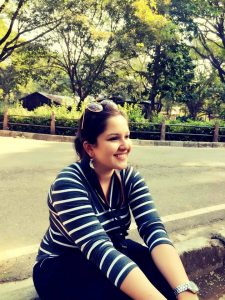 ​​
Image Credit/ Source: Natasha Khanna (Co-Founder: The Karyakram Company)
Natasha Khanna, one of the founding member's is a Bollywood movie enthusiast, a dancer and photography lover. Natasha comes from a PR & Communications background. A no-nonsense attitude with a smiling face, she gives in all her energy to perform the tasks assigned.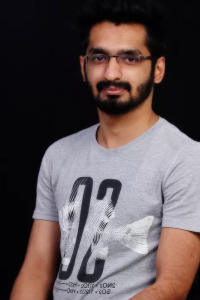 Image Credit/ Source: Sharan Khatri (Co-Founder: The Karyakram Company)
Sharan Khatri is passionate about running his own business since school days, he pursued his MBA in Marketing after graduating in Mass Media. In addition to his creative mind, Sharan loves traveling, swimming and is a photography enthusiast. With his enthusiasm and creativity, he brings the best of ideas to the table and strives to implement them with perfection.
The entrepreneurial journey is the toughest nut to crack. It involves a lot of dedication, time and lot of patience. Starting a new venture brings a lot of overriding and often irrational fear but at the same time, you gain a holistic understanding of various segments since you end up working on everything on your own. It's not the mundane routine lifestyle and every day you wake up to more learning and experiments. In the end, entrepreneurship gives you a reason to get going even on bad days and you end up being stronger to get your business going.
 Challenges and Opportunities/ Marketing Strategies
 "Everything negative – pressure, challenges – is all an opportunity for me to rise."
 Kobe Bryant
Yes, this is what we truly believe in. Every challenge or difficulty we came across till date while setting up our venture, we took it as an opportunity to learn and grow.
" A lot of budding entrepreneurs believe in seeing profit or income immediately. But the truth is entrepreneurship is not a 'get-rich-quickly' plan. It requires a lot of passion, dedication and tons of patience to see your idea grow slowly and eventually be successful"  Says Natasha.
 A quote from the founder on the journey, or dealing with the challenge, or any inspiring moment.
 Every day has been inspiring and motivating for us. It takes a lot of commitment to work hard, their ideas and take the risks necessary to see those ideas become reality. Every single day you face challenges, but you eventually learn to dodge these hurdles with effective solutions and keep growing stronger and bigger. Being an entrepreneur isn't easy all you have to remember is that to never lose hope and keep going!

Your website / apps / and contact details
 Website: www.thekaryakramcompany.com
Office Mobile: +91 771089 6751
Office Email: [email protected]