This post was most recently updated on August 19th, 2019
When and how did you start?
This e-marketplace (Sloshout) for venues was founded in 2015 and is a Delhi based company.
How did you come up with the idea? Your inspiration moment
The founders Mr.Kunal Makhija and Mr.Parth Chandok were working at Ernst and Young where it was a part of their responsibility to host team outings. This is when the two realized how complicated this process actually is and how many people you have to speak to and how many places you have to check out before you find the right place with the right deal for your event. This is when it occurred to them that there should be a website which does this for you so that you don't have to go through the hassles of negotiations or take a bad deal. They decided to launch a website that would help you find the perfect venue for your requirements so that people no longer have to spend 8-10 hours on just finding the right venue for your event.
Brief about organization and founding members
Sloshout is an e-marketplace for party venues, restaurants, pubs, nightclubs, and etcetera. They ask you to fill in the details of the type of venue you are looking for an email you venue suggestions based on your requirements. They also have curate lists of venues based on occasions and localities. The founders Kunal Makhija and Parth Chandok are college friends who worked together at Aon and later Ernst and Young before opening their startup together in 2015.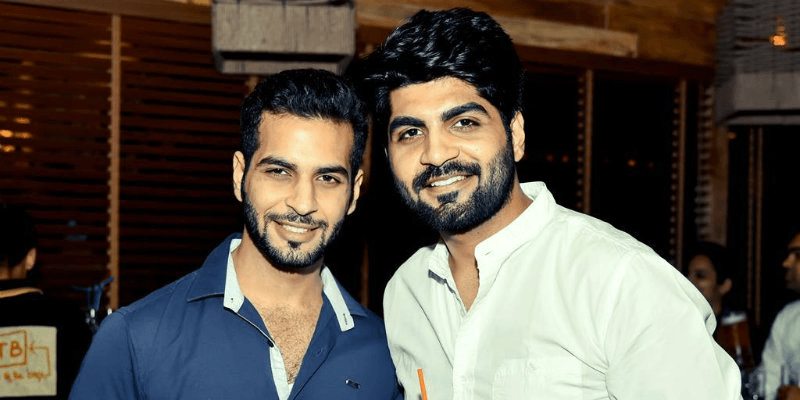 The detailed journey, like what all you want to share with readers.
The great thing about Sloshout is that it is incredibly customizable and it allows you to have as much or as little social interaction in this process as you desire. You can book venues over the call or you can fill in your details in a form and you will receive an email with the ideal venue options for you. Alternatively, you can just search on their website using different filters if you prefer a more hands-on process.
They have representatives on call at all times who can assist you at any step in the process. They have partnerships with venues and each venue partner gets a mobile app which shows them all the different events and occasions that Sloshout is dealing with and allows them to pick which ones they want to be a part of. It is a free platform for customers who can look up venues free of cost.
The services are available in 10 cities including Delhi-NCR and all the other metro cities.
About funding, plans on growth
Initially, the organization was run on funding from the founders who personally invested in the venture. Luckily within a span of two months, the business became profitable and has remained profitable ever since. Sloshout earns a majority of its revenue from partnered venues who pay them a marketing fee on a quarterly or yearly basis. They have over 4000 venues registered with the website and has helped approximately 75,000 users plan 4,200 parties in a period of three years and accumulated a gross merchandising value of INR 8 crore. They receive around 2500 inquiries for events every month which translates to roughly 500 events each month.
Challenges and Opportunities/ Marketing Strategies
Initially, they found it difficult to convince venues to come on board. They were constantly confused with other websites that offer discounts and send customers on an a-la-carte basis. However once they explained how they don't send individuals but entire party groups and that they offer packages, the business started to gain traction. It was also difficult to earn the trust of users when they were starting out as they did not believe that the services were genuinely for free and were worried about hidden costs. However as a few corporate tie-ups fell into place, more people became aware of their business and began to take a chance on them.

Your website / apps / and contact details