Founder's Picture – (Left) Naina Singh, Cofounder & CSO, Think Again Lab (Right)

Arijit Hajra, Founder & CEO, Think Again Lab
When and how did you start?
Arijit Hajra, Founder, and CEO Think Again Lab started executing the idea since 2015 while he was still a student Of B.Tech ( CSE )  by convincing the college authority to let him take workshops in the College Premises on Sensor-Based Robotics and Techno-Spirituality for Juniors as well as Seniors. Later on 7th of June of 2017, with Help of Naina Singh, Co-founder, and CSO, Think Again Lab & Sayandeep Majumdar, CTO, Arijit Hajra, incorporated his idea as Thinkagain Educational Services LLP( Think Again Lab ).
How did you come up with the idea? Your inspiration moment
Today's youth generation is suffering from a disease called BSSIN (Being a Servant Syndrome Induced by Negativity). Every youth is searching for a job, not for work. Very common phrase of today's youth generation – "I know but I can't do" but why? Because when they are completing their education, they are getting educated not skilled and for that reason, they are not welcomed into the industry because industry wants skill not only education.
We analyze this problem and found some key aspects which lead to this gap between education and skill.
Static text-based learning.
Subject-oriented syllabus.

Ideal data-based examples.

Failure discouraging system.

Less activity-based learning.

Individual learning.

Teacher-Driven Learning.

Static Knowledge-Based Human Instructor

Exam Based Education

Lack of Consciousness

Lack of Knowledge About Non-Conventional but Crucial Topics

Lack of opportunity to use presence Of Mind.
We are solving these problems by using STREAM (modernized STEM) learning methodology using Techno-Spirituality as a tool and substituting the above aspects with the followings.
Dynamic Video-Graphical Learning.
Real life Project-oriented syllabus.
Real life Problem-based examples.
Failure encouraging system.
Activity-based learning (ABL).
Group-based learning.
Self-driven Learning.
Dynamic Knowledge-Based AI Instructor
Assessment Based Education
Consciousness Development Program
Knowledge Sharing about Non-conventional Topics Such as – vortex based mathematics, Vedic philosophies.
Opportunity to use Presence Of mind We will cure BSSIN [Being a Servant Syndrome Induced by Negativity] with help of 3c antidote [Creativity, Confidence & Consciousness] by creating a Research-Innovation-Entrepreneurial Ecosystem which will transform job-seekers into job creators.
Brief about the organization and founding members
Mr. Arijit Hajra started his first start-up at 22 while still an engineering student and provisionally filed his first patent in Robotics and Electronics domain at the age of 23. He has experience in several state-of-the-art Technologies like Artificial Intelligence, Robotics, Internet of Things, UI/UX, Web & App Development. He is currently doing research on Brain-Computer Interfacing, Invisible Technology, and Block Chain. He has mentored 5000+ students all over India.
He has won more than 3 business plan competitions in India and has been honoured by the International Institutional Organization as Budding Innovator in Bihar Leadership Festival, invited to speak at Faculty Development Program at IIT KGP organized by Kolkata Ventures and invited to be a speaker at PMYUVA E-week at Swami Vivekananda Institute of Science and Technology. He has been bestowed with awards from the renowned organization like IIT KGP, IIM Calcutta, International Institutional Organization, Kolkata Ventures, Govt of West Bengal, Govt of India.
Currently, Arijit Hajra is:
CEO & CIO, Think Again Lab (Kolkata)

CEO & CTO, Ninth Sense Technologies (Kolkata)

Project Manager, Nearify (Noida)
Arijit's latest company is Think Again Lab, promoting techno-spiritual research and innovation in India through Workshop, Hackathon, Hands-on-training, Internship, Mentorship and Awareness Camps of youths, parents and teachers to create a Research – Innovation – Entrepreneurial Ecosystem in India. Think Again Lab is Certified by Udyog Aadhaar, Ministry of Micro Small and Medium Scale Enterprises, Government of India and Recognized by Start-up India, Department of Industrial Policy and Promotion(DIPP), Ministry of Commerce and Industry, Government of India.
" We not only teach how to use technology, we teach How to create technology by introducing students with the patterns of nature. We are not a teacher, we are a team of Researchers, Entrepreneurs & Innovators. We do research and produce researchers-innovator-entrepreneurs. With help of the MET [Motivate, Educate & Transform] Teaching Methodology and Techno-Spiritual Education System, we are transforming Job-Seeker Servant minded youth into Job-Creator Innovator, Entrepreneur or Freelancer and as a Result Converting Smart India Into Conscious Smart India."

– Arijit Hajra, Founder & CEO, Think Again Lab.

Think Again Lab have provisionally patented Think Ground – Microcontroller development board along with a language framework called Think Language. having application no – 201731022088 which is a playground for Robotics Thinkers and Enthusiasts and help them self-learn robotics by doing more than 50 industry oriented projects by programming think ground with English like words [ Blink, rotate, start, off etc].
Think Again Lab is mentored by renowned personalities of India and USA –
Avelo Roy, MD, Kolkata Ventures
Mahua Home Chowdhury, Scientist – c, Nodal Officer, Patent Information Centre Kolkata
Neeraj Krishna, CEO, Kolkata Ventures
Edward Suda, Co-Founder, e-Motion, USA
Mahamuda Sultana, Pursuing Ph.D., Computer Science, Asst. prof. Techno India Salt Lake
 The detailed journey, like what all you want to share with readers
 We started from 20 ft * 20 ft room with a vision of changing 180 years old servant producing Indian Education system in 2016 with zero rupees in hand and started our journey with a mantra given by our most adorable and important mentor Avelo Roy – "Start with zero money, Grow with Customers money & Scale Up with Investors Money".
Then we have settled up an Innovation and Research Lab in Kolkata with help of Our Customer's (students and start-ups) money. Later on 7th of June, 2017 we incorporated our idea as Think Again Lab and provisionally filed our first patent on 23rd of June, 2017. Since then we have mentored more than 5000+ students all over India and abroad in collaboration 10+ renowned organizations and bestowed with more than 6 awards from a renowned organization like IIT KGP, IIM Calcutta, International Institutional Organization, Kolkata Ventures, Govt of West Bengal, Govt of India. Right now, Think Again Lab is researching on state of the art technologies like Robotics, Brain-Computer Interfacing, Invisible Technology, Artificial Intelligence, Deep Learning, Blockchain, IOT, UI / UX & Web, and App Development.
About funding, plans for growth
 After great success in West Bengal, we are expanding in four different states in India mainly Delhi-NCR, Odisha, Jharkhand, Telangana from May 2018. We are going to create 4 More Techno-Spiritual research and Innovation Lab in these states by the end of 2019. And launch our patented product by the end of 2018.
 Challenges and Opportunities/ Marketing Strategies
 The main challenge we faced in the process of changing Indian education system is the Job-seeker mindset of youths, teachers, and parents. So, besides workshops, hackathon, Hands-on training, internship, and mentorship, we are organising few Awareness camps for student, teacher & parents to change their mindset about Research- Innovation- Entrepreneurship mainly named "Beyond the Belief System" where we let them understand the reason behind exponential fall of Indian Innovation Index as well as we convince them to opt for a work, not for a job. Thus, we are creating a conscious environment for thinkers to think, Learn and execute their Innovations.
 Future plans and funding
 "We will create at least 1 Research and Innovation Lab in each state of India by the end of 2020 where student learn how to think instead of what to think and they can convert their learning into earning by solving societies problem. And We are planning to organise free Research and Innovation oriented learning workshop for the underprivileged and orphan youths once in a fortnight from end of this year to give them a equal chance to compete with privileged ones because our founder & CEO, Arijit Hajra believes may be the solution of worlds most threatening problems is entrapped into someone's mind who can't afford an education "– Naina Singh, Co-founder & CSO, Think Again Lab.
A quote from the founder on the journey, or dealing with the challenge, or any inspiring moment.
 "If you think you can do or you can't do, either way, you are correct" – Arijit Hajra, Founder, and CEO Think Again Lab.
So, Think Positive, Be Positive, Do Positive & Positive will Happen. And Whenever you encounter failure in your journey, don't worry because failure is not opposite of success but give up is. Failures are those milestones which will guide you to you your destination named Success.
 Product photos /explainer video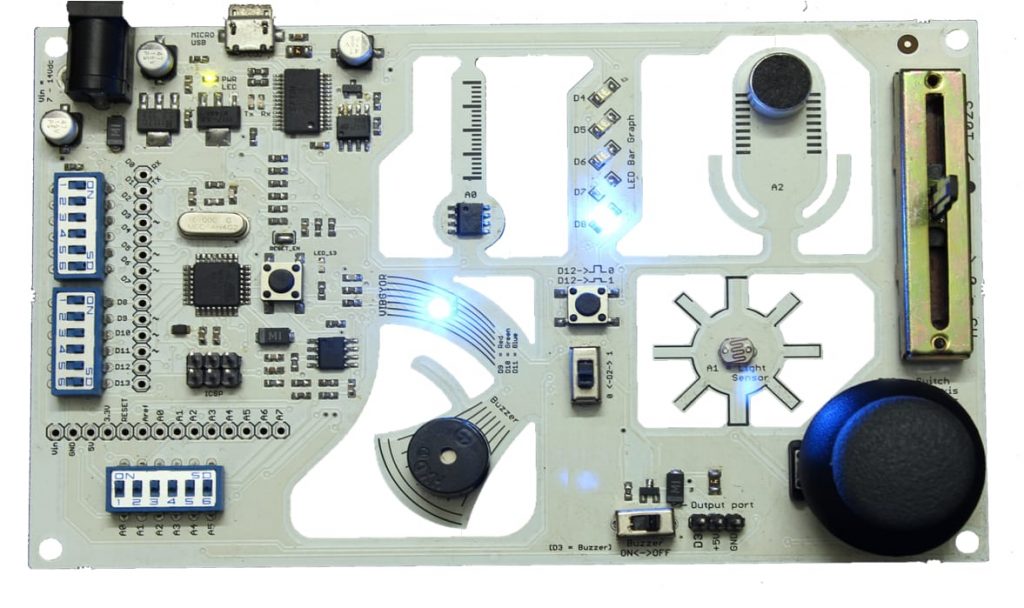 Think Ground — A playground for thinkers [Patented Product]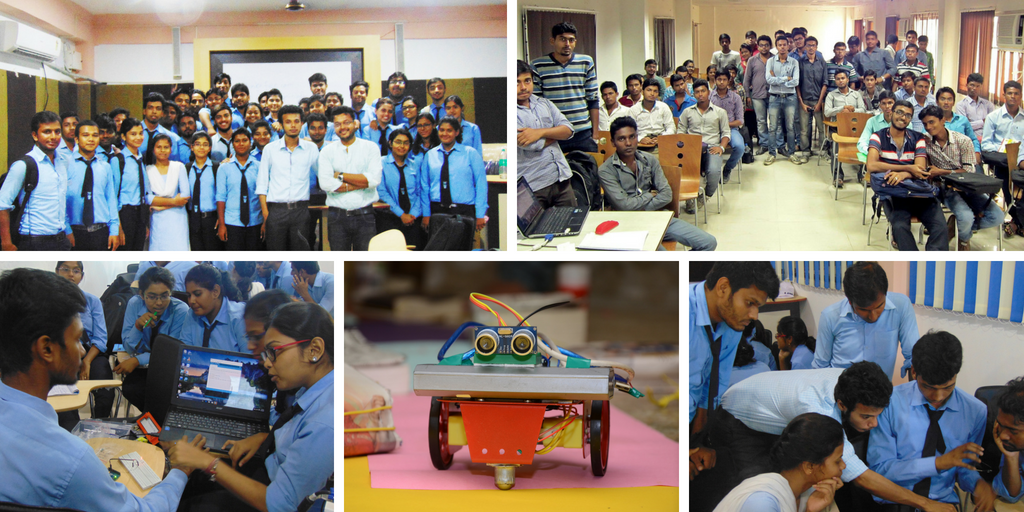 workshop and hackathon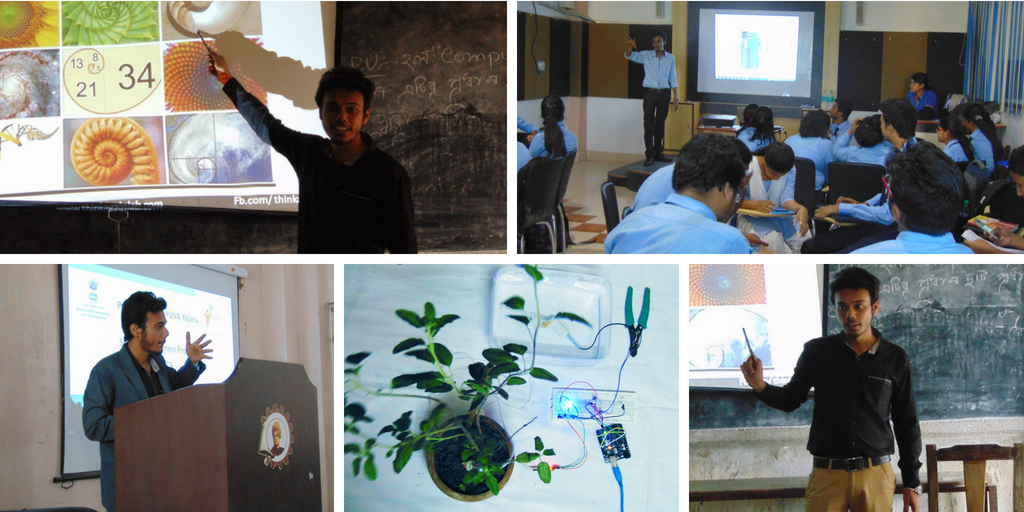 workshop and seminars
EXCLUSIVE: Founder's advice to budding entrepreneurs
 "Earning is not matter of age, It's a Matter of Choice. Entrepreneurship is just like riding a bicycle, without riding it you can't balance it. So, it doesn't matter whether you are in school, college or doing a job, if you think you have a solution which can change billion of people's life it's the right time to start your journey. "– Arijit Hajra, Founder, CEO, Think Again Lab
"Before quitting your dream, just think about that day when you will tell your story on stage and the first row will be occupied by those who stopped you perusing your dream" – Naina Singh, Co-founder & CSO, Think Again Lab
 

Provide some statistics like revenues or client acquisitions etc.
 More than 5000 youths are already mentored Collaborated with 15+ Institution / Organisation/start-ups
More than 30 Industrial Projects done
More than 6 Awards Bestowed
1 Product already provisionally patented (Think Ground)
Last year revenue – 5 Lakh+ without investment

Your website / apps / and contact details
 Website- www.thinkagainlab.com
Mail- [email protected]
Facebook- https://www.facebook.com/thinkagainlab
LinkedIn- https://www.linkedin.com/company/thinkagainlab/
Instagram- https://www.instagram.com/think_again_lab
Contact – 8240251915 / 7098378871 / 8240925036