This post was most recently updated on February 9th, 2019
"This Edu-tech startup is using unconventional ways to change the way students are taught in India "
When and how did you start?
It was 2016 when I was in sophomore year at Weber State University, USA. I was studying Computer Science while researching on "Artificial Intelligence and their usage in education" with one of my professors. It was then when I started working on the idea to create a chatbot that would help users to learn while conversing with the AI.
How did you come up with the idea? Your inspiration moment.
While researching in the US, I keenly observed the study patterns and the way students are taught in the classrooms. The main striking point was the moment when I saw that students are free to choose whatever they wish to learn. It was a completely different scenario in India. That was the moment when I decided to create a chatbot that would provide interesting extracurricular courses to students which can be learned by just mere chatting with the chatbot.
Brief about the organisation and founding members.
Tinker Bot is mainly a one founder company where I hire interns to get the work done. Tinker Bot is an AI-based chatbot geared towards redefining education system in India. It uses conversational flow to create one-to-one engagement patterns with students then teaches them new and interesting things.Tinker Bot is a product of Tinker Labs Private Ltd, based out of Nasik, Maharashtra.

Credit/ Source: Tinkerbot
The detailed journey, like what all you want to share with readers.
" The journey has been very interesting for me, I still remember the night, when I got the Idea for a chatbot that would help students to learn. I didn't have much money back then to cover the server costs, so I did a job as Computer repairer in my university and covered the server costs for the initial months " Says Apurva
" While coming back to India, people laughed at the concept that no one would use technology to such extent in India in the education field. Despite, all these I kept going on the unconventional path and created the first prototype and launched it in Feb 2017. The initial response was just amazing. People loved the concept and asked for more and then I started adding new stuff after every few weeks. I even remember the meetings where I was made a joke due to the fact that I am just 20, and I should just focus on my studying, but then today, we have numerous partners who provide us with the content and Tinker Bot has grown to almost 35,000 users and this is just the beginning " Says Apurva
About funding, plans for growth.
Tinker Bot has secured initial funding of 2.5 Lakhs from friends and family and I don't have any plans as of now to get more external funding. While talking about growth plans, I am planning to hire more people and grow more rapidly and increase the reach to more and more students, also I have plans to digitalize at least 500 schools with Tinker Bot by 2020. Also, we are working on the Tinker Bot's app which will be available in the Google Play store. The app will have numerous interesting new features with completely redefined AI and more interesting core subjects.
Challenges and Opportunities/ Marketing Strategies
The main challenges that I faced were the tendency of Indian people who think that technology can never replace traditional teachers. But with passing time, Tinker Bot has been able to convey that it's not impossible. Also, I had the tough time convincing our education partners to tie up with us. The main marketing strategy I used was that I choose Facebook Messenger as the initial launch platform, as it has 1 billion users so we had a wider range of users. So now, as we have the loyal customer base, it became quite easy to shift the users to the new app.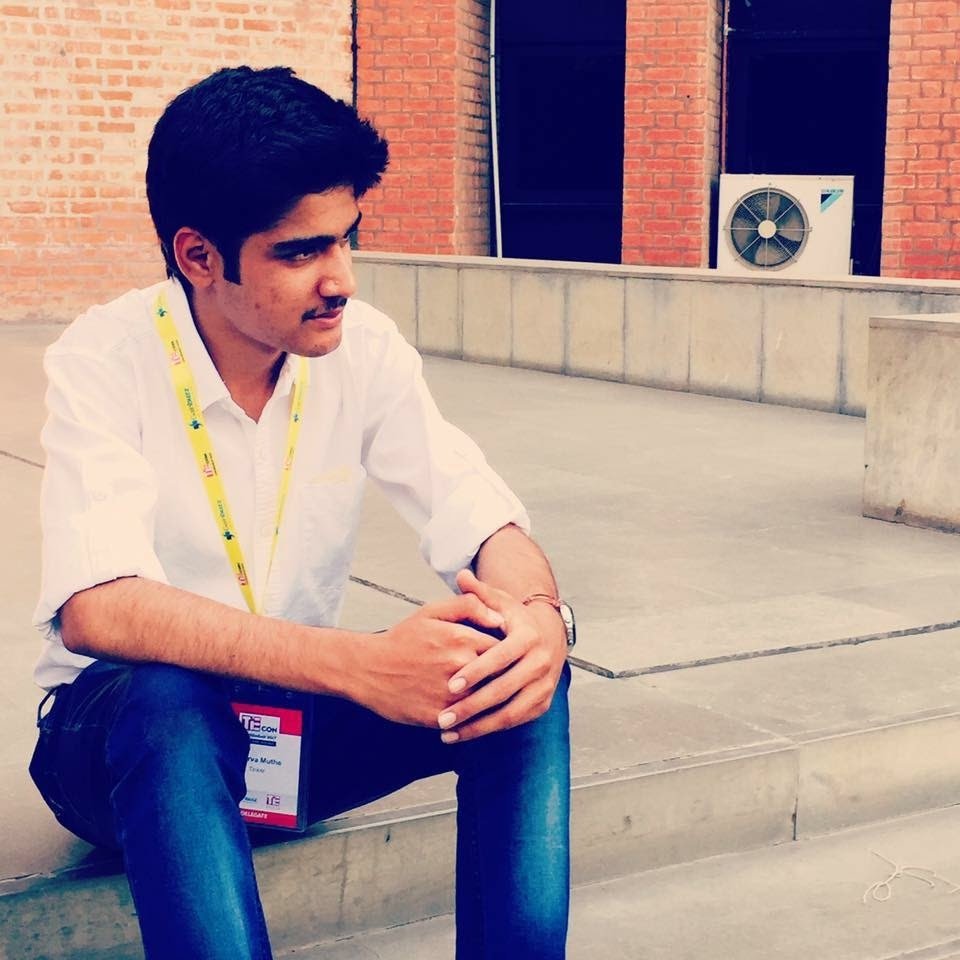 Credit/ Source: Tinkerbot
A quote from the founder on the journey, or dealing with the challenge, or any inspiring moment.
"Your age is just a number and it should never be the barrier to creating innovative stuff."
EXCLUSIVE: Founder's advice to budding entrepreneurs
"I would like to advise that, you have got just one life so never waste it in full filling someone else's dreams, just focus on what you really love and you will do miracles."
Provide some statistics like revenues or clients acquisition
Tinker Bot has 35,000 users who are active on daily basis, also we have partnerships with more than 12 educational institutions.
Your website / apps / and contact details
Website: https://tinkerbot.in
Chatbot: m.me/Tinkerbot.xyz
Contact Person: Mr. Apurva Muthe
Contact Number: 7507112371
Email Id: [email protected]