This post was most recently updated on January 18th, 2021
When and how did you start?
Bodhishop was started in August 2018. At that time, it was a marketplace solely for Desi Cow A2 Ghee. For almost 6 months we only had ghee on our platform. Our idea was to create a ​completely bootstrapped start-up that works towards providing strictly genuine and verified products for customers who are looking to buy pure, adulteration free and animal cruelty-free products , Says
Gautami Paranjpe , Co-Founder of Bodhishop .
How did you come up with the idea? Your inspiration moment
3 years ago, while shooting for a ​documentary on prosthetics for heavy animals​, Rajas (Founder) visited a gaushala where for the first time, he understood the difference between indigenous desi cow and Jersey/Holstein cows. Over 2 years of research, he learnt the importance of desi cows, benefits of A2 milk, A1 vs A2 milk, etc. which resulted in the conceptualization of Bodhishop.
Bodhishop would be a marketplace for only desi cow-based products. To sustain any gaushala, products apart from ghee and milk must be monetized and that is what Bodhishop does. Within 3 months, people over the internet started noticing us and customers started liking what we are trying to do. We really didn't expect such a huge response from the customers without any advertisement.
There was an unexpected rise in sales and inquiries from visitors coming on the website every single day. The need for a completely dedicated resource for content and customer care was identified by Rajas very soon. Because of experience in writing content and media, Gautami ( Co-Founder )quit her job by the end of September to work full time on the content and customer care department.
Brief about organization and founding members
At BodhiShop.in, we have a handcrafted selection of the best A2 milk, A2 Ghee, A2 Milk Products and Panchagavya items available in India. These products are animal cruelty-free and organically made ethical products. We are a completely bootstrapped start-up and are working towards providing strictly genuine and verified products for customers who are looking to buy pure and adulteration free products.
At the age of 23, Rajas started his own firm, specialized in making marketing videos and eCommerce websites. With an experience of working with worldwide clients in different capacities, he has a deep understanding of best practices in E-commerce marketing, sales, user experience, identifying trends, data analytics, etc. In today's times of reduced attention span, Rajas excels in creating effective & engaging video content for communication and sales.
Gautami started writing marketing content for The Times of India while still in college. For 2 years, she had her own segment on ABP News Network where she created and shared content for image management. Her content showcased her skills in packing, organizing and healthy grooming. Having worked in AdFactors PR in her media days, Gautami comes with her knowledge in traditional and modern PR necessary for any start-up. She understands the need to innovate in the Content and PR areas to stay relevant.
The detailed journey, like what all you want to share with readers
Bodhishop was founded by Rajas Paranjpe (Founder and Ceo) in August 2018.
By the end of September 2018, Gautami Paranjpe ( Co-Founder ) took the leap of faith. Only 6 months into their marriage, Gautami decided to quit her job knowing that the coming few years would be difficult with a major financial crunch.
Bodhishop started with a range of pure Gir Cow Ghee only. For about 6 months only Gir cow ghee was listed on the website. What followed was a huge demand for A2 milk. In Mumbai alone, Bodhishop has almost 2500+ orders for A2 Milk. Due to the unorganized last-mile delivery system of milk distribution, a bad experience with unprofessional A2 milk vendors and limited supply of verified A2 milk, Bodhishop was not able to cater to these customers.
In January 2019, Bodhishop introduced more products on the website like A2 Milk Powder and Colostrum Powder. These products were followed by a new section of Panchagavya products which included Beauty and Homecare products. Today, Bodhishop.in has 50+ products that are curated carefully to not disturb the original idea of creating an exclusive Desi Cow Based Online Store.
Recently, Bodhishop was invited to an international conference on 1 Aug 2019 where India's top e-commerce startups were invited who do cross-border sales that help Indian products reach globally. Giants like Google, Amazon India, Payoneer, DHL were present to encourage, mentor and provide solutions for challenges faced by sellers for cross border e-commerce.
About funding, plans for growth
Bodhishop is ready to expand its marketplace and reach to the major domestic and international consumers.
Bodhishop is now looking to raise funds to create its own milk logistics to fulfil the heavy demand for milk. The founders are confident that with their unique plan in the market they will create a sustainable milk logistics channel.
Challenges and Opportunities/ Marketing Strategies
In the times where most people in society are extremely cautious about all the products that they buy, they are quite misguided by viral videos and posts which are seldom true. The toughest job is to make genuine information reach to these people. Lack of genuine content about the desi cow and the benefits of using desi products is a challenge that we are trying to overcome with our own original content to inform and educate people.
Another challenge that we face is about verification. Customers call us and ask questions like which is the authentic brand? Every producer says that their product is the best. But who is actually verifying whether they are telling the truth? Milk and related products industry is the one with the highest percentage of adulterations. Customers want a third party who would do the job of manually verifying the source of production periodically. Reaching these customers is also a challenge. Although, we see the advent of the internet in our daily lives as an opportunity to reach such customers who are placed in different parts of the globe looking to buy genuine products.
A quote from the founder on the journey or dealing with the challenges or any inspiring moment
There will be situations where you may feel confused and worried about whether to take or not take the plunge. Trust your instincts when you do business. In difficult times, they are the best guide. Even when your product is new, a good product will always find its customers.
EXCLUSIVE: Founder's advice to budding entrepreneurs
Self-motivation is a vital ingredient to start any business. Don't depend on anybody else to encourage or motivate you. Your ideas or thoughts may not generate as much excitement as you in anybody else. That doesn't mean your idea won't work. You have to be completely invested in your idea. Also, start with whatever resources you have. Try to figure out what you can do in the limited resources you have and start.
Provide some statistics like revenues or clients acquisition etc
Currently, Bodhishop has over 1000+ happy customers across the globe. The revenue of the company has grown by 10X in 1 year. Today Bodhishop hosts 50+ products from the desi cow domain which come from 8 different gaushalas.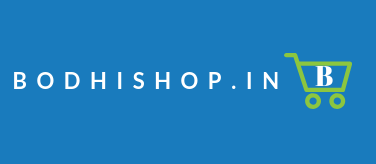 Your website / apps / and contact details
-We can be reached at 8451991567 or 022-49739946