This post was most recently updated on May 8th, 2021

The status of ranking well in Google search results is widespread and very critical for a small business to flourish online. Even though you must have dedicated a lot of energy and time to SEO, always keep in mind that Google keeps on updating its algorithm on a routine basis for better results.
Search engine optimization is a fast-evolving technique that can be difficult to handle for active outcomes. While other marketing efforts are absolutely worth the apprehension, SEO ranking improvement of the website and product content should always be among the priorities if you desire to make vast conversions and leads.
There are abundant factors that impact website ranking in search engines. Considering these factors determines how a website is graded in search engines for the users. For your convenience, we have detailed the Top 10 Free SEO Tools available:
List Free SEO Tools : [Updated 2021]
This is a precise and detailed keyword difficulty tool for the benefit of the user. And unlike most free SEO tools, this tool doesn't offer generic advice to the user like 'this keyword is strongly competitive' or 'this keyword is less competitive, instead, it informs the user whether or not they can rank for that keyword.
CanIRank is not just for equalizing first-page competition. It also offers suggestions that can help the user rank for a particular term.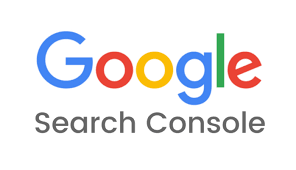 This is most likely the most helpful free SEO tool on the whole list. It's difficult to imagine performing modern SEO without access to the information inside Google's Search Console.
This is the most consistent place for data on how Google crawls and ranks your website, and is one of the only places where you can fetch trustworthy keyword information. This tool offers some of the same data as analytics, but it a simpler and more straightforward manner.
Google Trends

This free tool effectively analyses the popularity of a search term on Google. This tool is most helpful for benefiting marketers to track seasonality or to comprehend how a particular topic is trending over time. Google Trends also tracks demographics and queries related to a particular search.

This Analysis Tool enables the user to plug in a website URL, on any website and generate an accurate report. This SEO Tool does not offer anything new, but it definitely helps to save a lot of time on analysis. Additionally, it offers background information on the data to the user, which is detailed and quick.
This tool teaches one about SEO in addition to indicating the SEO data that matters. SEOWorkers offers a large amount of data, and some of it is diverse from other SEO and reporting tools. For brand new SEOs who are still understanding the tricks of the trade, this tool is definitely helpful.

This SEO tool finds questions that individuals ask on blogs, social media, and forums and then ultimately turns those questions into effective keywords. This is a keyword tool that visualizes search questions in a search image known as a search cloud. This SEO tool offers an effective starting point for question queries that can be turned into organic traffic and paid ads.
The tool offers the user plenty of potential topics, where the user has the power to select a few great ones. It also offers the user insight into how individuals are searching for content and ultimately helps one to create better-focused articles that catch the attention of the audience.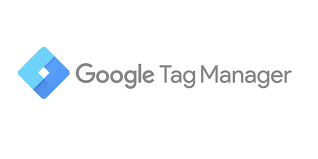 This is a free SEO tool that adds adaptability to Google Analytics while empowering one to manage and instrument tags on the website or mobile app. Tag Manager operates for a variety of functions, such as scroll tracking, monitoring form submissions, generating heat maps, conducting surveys, and tracking how individuals arrive at your website. This tool also tracks activities like shopping cart data or downloads by the users.

This is a website review tool and SEO checker that effectively analyses off-page and on-page SEO to rank better for search rankings, audience engagement, and website traffic. It offers an actionable checklist that gives one the insights it requires to fix performance issues and surge search rankings online.
This tool ranks the website on a 100-point scale that is based on 70 diverse criteria. An ordinary review will help one optimize, promote and measure the website's performance. The Site Crawl analyses each page of the website to identify issues that could be causing the page to suffer in the SERPs.
This tool is to the online marketer like air is to any human being. One cannot survive online without it. As a website handler, if you're not yet using Google Analytics, we recommend that you must begin doing so as early as possible.
There is no other information source that offers detailed and high-quality information like Google Analytics. One cannot ignore Google analytics because all actionable and critical information about site traffic, visitors, etc, comes for this source.

The keyword planner is a premier means of researching keywords online. One can easily search for Keyword Planner by logging in to Google Ads – Tools – Keyword Planner.
The focus is on Google Ads generation rather than simple organic keyword research. Thus, as a premier keyword research tool, one cannot expect to do much real keyword research without using Keyword Planner. One should use it and become familiar with it for better results online.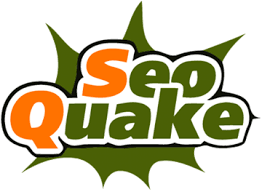 This SEO Tool undertakes a whole SEO audit of any website from within the browser. This SEO tool enables one to examine internal and external links to the website and keyword information. It also offers a real-time diagnosis of optimization issues impacting the website's SEO.
This is a free plugin for the browser that offers organic research data at the click of a button. This tool allows one to view metrics for domains and landing pages including Alexa Rank, Google Index, Facebook likes, SEMrush Ranking data, and much more. SEOquake offers quick and simple access to analytical data on any webpage.

Free SEO tools are effective, especially if you're new to SEO or you require some quick and basic insights without any investment in a larger solution. There is no shortage of SEO tools available online for digital marketers.
For little or no cost, one can gain powerful insights into all aspects of SEO to give the website everything it requires to operate well on Google. As a digital marketer, you must put in the work to fetch the results you desire. That means creating content that is SEO optimized, rewriting manufacturer descriptions, and turning them into something that gels well with your niche. The modern mantras of development and growth are streamlining and strategizing. Go for expert SEO tools for the best results online.