Top 10 startups in India : [updated : 2019]
Regardless of utopian business philosophies and glorifying trends in the business setups, the modern world "start-ups" have fetched a fresh brink and positive vibe in today's business world. In this fast-moving economies facing tremendous changes and cut to cut competitions, start-ups have cemented their way to endure, struggle and at last succeed in a very dynamic and constantly growing business world.
If you see, as such there is no particular example for "first startup" in the world, but if you look at it with another perspective, any company, at its initial phase, is nothing but a startup. For example, Amazon, Facebook, Starbucks, Apple, Adidas, etc. are the major players in the business market today but then previously, at some point of time were nothing but just beginners, or I can say "startups".
India today ranks in the list of top five countries in the world for the number of start-ups founded. India for that matter has made enormous growth towards the most innovative startups, as well as it has developed as the 3rd firmest & fastest growing country for technology-based startups in the whole world.
In past 10 years, Indian start-ups have gone through several developments, like we have seen that six Indian start-ups got selected by Google for their accelerator program and many of them have also raised the funds from the Chinese investors. Most of these start-ups work on latest technologies like as artificial intelligence and machine learning.
Let me take you through the Top 10 best and successful start-ups today in India which has created a huge Impact in common man's life:
Disclaimer: We are listing here by taking the information through various sources. The Numbering is mentioned randomly. We create values for our Users and committed to Provide Quality and Valuable Content and Information.


What does come to your mind when you hear about OLA?? Obviously, Cab services, which has made our lives hassle-free for traveling. Well, it is an Indian start-up which provides online transportation services and it was founded on 3 December 2010 by ANI Technologies Pvt. Ltd. in Mumbai and now it's based out of Bangalore. As per records, in 2018, Ola has expanded its network to more than 10 lakhs vehicles among 169 cities.
Ola app provides services at different levels, starting from economic to luxury travel, at any time and any place. You can simply download the app from play store, then get registered with your mobile number and you are all set to book your required cab from this app or even from their website as per your need. The payment can be made through many resources like cash, old money, Google pay or card payment, etc.
Application: It is one of the most used and popular mobile apps for booking a cab to commute, by providing a hassle-free experience of traveling within or outside the city. With the help of technology, Ola has brought cab drivers and customers together at each other's fingertips to travel anywhere anytime.
Highlights: Ola claims that they receive on average, 15 lakhs of bookings per day, which commands 60% of Indian market share.
Zomato is a platform that provides service for searching the restaurants, their information, reviews (image and menus), location as well as home delivery of food in your respective cities. This starts up is founded by Pankaj Chaddah and Deepinder Goyal in 2008 and currently operating in 24 countries including India, Brasil, New Zeland, middle East Qatar, Australia, Singapore, and the US.
Zomato was originally launched as 'Foodiebay' in 2008 in the peak time of Indian start-up boom and they received its biggest funding of approximately USD 16.7 million in 2010 from "Info Edge India". This funding boosted Zomato's presence across India rapidly. The company slowly spread in many metro cities after establishing a monopoly in Delhi and came up with their mobile app which further boomed their business. The company successfully completed 10 eventful years in 2018.
Application: Zomato app helps you to find nearby best restaurants in your area, their reviews, menu, environment, location, and food delivery at your home/ offices at a discounted price.
Highlight: Zomato is particular in two business, one advertising, and two delivery business. And their majority of the revenue comes from, Banner advertisements, Event promotions and by charging commissions from the restaurant for delivery of food.
Every start-up's journey is different and has its own share of ups and downs. When India is booming up with unlimited start-ups, there comes one more "Swiggy".
Swiggy is again a technology-based start-up founded in August 2014 by Sriharsha Majety, Rahul Jaimini, and Nandan Reddy, which is a food ordering and delivery business. Today it has become a household name for everyone for ordering food with more than 50 lakhs mobile application installations.
Swiggy has tied up with 25,000+ restaurants and has their own local team of delivery boys with operations in 13 major cities in India. It has entered the billion-dollar club in less than four years of its launch and became the fastest growing startup by beating and leaving their competitors such as Zomato, Foodpanda, Peers and Tinyowl far behind. The driving force behind their success is its excellent logistics operations.
Application: The Swiggy app is very simple to use with the best customer experience for ordering and receiving the delivery. Swiggy app provides you a list of restaurants available in your area to choose your favorite menu. It also provides the track from the order placing till delivery at your door with real-time experience.
Highlight: Whenever you open an app, the app does thousands of calculations instantaneously, based on your previous search, food preferences, live restaurants with their opening and closing time, exclusive and must try dishes in particular restaurants, cuisines, and many more.
Paytm is an e-commerce based payment and digital wallet platform. The company is based out of NOIDA SEZ, India, founded by Vijay Sharma in August 2010 with an investment of $2.
The company started with providing services for DTH recharge and prepaid mobile charging, but today if you see it provides unlimited online services like utility bill payments, mobile recharges, movies/ travel/ events bookings, in-store payments at grocery stores/ vegetable & fruits shops/ restaurants/ parking/ pharmacies/ tolls/ autos/ cabs/ education institutions, etc. with the Paytm QR code.
Softbank, Alibaba Group, SAIF Partners and Ant Financial are the major investors in Paytm. Over 7 million traders throughout India accepts paytm directly into their bank accounts through Paytm QR code. Paytm also generates its revenue through paid promotional content and advertisements. Paytm has received "outstanding Startup of the Year Award" at 2016 Forbes Leadership Awards.
Application: Paytm was a savior in India in the days of demonetization. It made everyone's life hassle-free by providing an easy solution for daily needs/ travel, etc. You can simply download the Paytm app on your smartphone and pay your bills/ do shopping/order food, etc.
Highlight: Paytm's Payments Bank, will easily bring banking and financial services in hands of half-a-billion under-served and un-served Indians.

Telemedicine or online medicine is a very common and popular concept in western countries. Munjal a founded Doctor Insta considering the Indian digital economy which is on the verge of exponential growth which offers a promising opportunity for on-demand curative and preventive healthcare at one's doorstep.
He founded Doctor Insta in July 2015 and started the actual operations in December 2015 for which he received the funding of approx. Rs. 3.5 Cr. from the clutch of investor including BrahmaX Ventures, US-based VC firm, etc. Doctor Insta is the company which bridges the gap between doctors and patients by providing consultations from specialists at any place, saving your time and money.
Application: The application provides you access to best of the healthcare professionals available, 24×7 via video/ voice calls and chat features. You can avail consultation on a pay-as-you-go basis or by taking the annual subscription. The app provides a 30 days trial period for free along with subscription package and you can also add up to three dependants in the plan without any extra charge. Along with consultation, the start-up also gives service for home delivery of medicines, lab and diagnostic test reports on email/ Whatsapp.
Highlights: The App has 100+ doctors on its platform with 24×7 support anywhere in the world, also has a B2B2C vertical, in which they have collaborated with 150+ companies. It conducts over 4,000 consultations per day on its app with a revenue of INR 6 Cr. in 2017-18.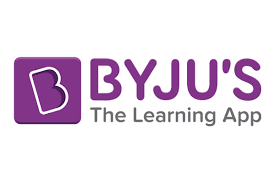 BYJU'S is a popular learning app developed by Think and Learn Private Ltd. Think & Learn Pvt Ltd. is an online teaching firm and educational technology (edtech), based out of Bangalore founded by Mr. Byju Raveendran in 2011. It was the world's most valued edtech company in March 2019, worth $5.4 billion which makes Byju's the country's fifth most appreciated startup, following Flipkart, Paytm, Ola and OYO Hotels & Homes.
Byju's app for mobile is its flagship product launched in August 2015. Till now BYJU'S has 33 million users with 2.2 million annual paid subscribers. The app is very effective in terms of personalized learning where it teaches you based on your learning style and pace.
Application: The app works on the freemium model and provides 15 days of a trial offer after registration. You can get visual and personalized educational content for classes 4th to 12th as well as you can get training for competitive exams such as IIT-JEE, IAS, CAT, NEET, GRE, and GMAT.
Highlights: This app focuses more on science and mathematics and explains the concepts through visual aspects using modern moving illustrations and digital animations.
OYO i.e. Oravel Stays Private Limited is one of the largest hospitality company in India that offers budget priced hotel and it was founded by Ritesh Agarwal in 2013. It has its presence in more than 337 cities with 12000+ hotels in India, UAE, Nepal, Malasia, Indonesia, and China.
The Company has received a Thiel Fellowship from Peter Thiel of $100,000 immediately after its launch. Earlier, the company used to partner with few budgeted hotels and take rooms on lease and sell them under their brand name. Moreover now also the process is the same, but their business model has changed its structure. Now Oyo makes their partnered hotel to provide services as per their fixed standards and make it more visible to their user-base. This model is a mix of franchise business model and the aggregator business model.
Application: OYO provides you the budget-friendly hotels for a stay on a single click from their app. The company works on the principle of booking hotels in advance with a high discount from Hotels and provide bulk bookings to hotel owners and in turn, gives high discounts to customers.
Highlights: You can book the hotels from Oyo app as well as Oyo website with easy steps which are hassle-free. The customer can also do the booking of hotel and pay to alter at the time of check out. The company has very good brand equity and brags a 100% upsurge in revenue to its partners.

Flyrobe is a start-up based on fashion trends which rent out the designer and casual wear clothes and accessories for women for any occasion at the reasonable prices. The company is founded in 2015 by Shreya Mishra, Tushar Saxena and Pranay Surana from IIT Bombay. They have raised around $3.6 million as a fund from multiple investors with an in-house team of 30 people from across the fields.
They have launched the Flyrobe app in September 2015 and has partnered with many designer labels like Masaba Gupta, Ritu Kumar, Outhouse and Shehla Khan which are out of a common man's reach to buy. Whereas, Flyrobe has made it possible for people to afford to wear such clothes by taking it on rent.
Application: The app provides the service of delivering the ethnic and western wears on advance booking as per demands with delivery timelines of three hours. They rent the clothes and accessories at the rate of 10-15% of their actual retail price.
Highlight: The flyrobe app has approximately 75,000 downloads with 4.3 ratings on play store. The company provides door to door services for delivery and picking up clothes and accessories to their customers. The start-up has served more than 4,500 customers till now, from an age group of 18 to 35 years old working women.
Often, when we go to a medical store, many times we don't get the required medicine, which makes us go from this shot to that shop, making us lose our time and energy. Even in case you are alone at home and not well, it is very difficult to go to a medical store and buy medicine for yourself, there comes a concept of online medicines. After considering all these difficulties two men named Faizan Aziz and Anirudh Coontoor one day came up with an idea of supplying medicine at one's doorsteps and founded Myra in August 2014.
Myra is a start-up of online pharmacy business, through which medicine can be supplied to your home at a discounted price and at a very fast speed. Myra deals with over 1,000 transactions per day. The company believes in creating a healthier tomorrow by making it easier and cheaper for medicines. The company has its own warehouses and supplies the best quality of medicines without compromising on the health of their customers. The company stocks more than 22,000 products as compared to a local pharmacy in your area.
As on today, Myra is providing their services in Mumbai and Bangalore cities only but surely planning to expand themselves for other metro cities too. The app accepts many payment options such as online payment through Credit/ debit card/UPI/ internet banking, Cash on delivery and wallets too.
Application: Myra is available as an app for mobile platform, so one can either place the order through this online app or Call or SMS. Once you place the order, it gets forwarded to their closest dispatch center for delivery. The customer must check the shop timing before placing the orders as the 24 x7 delivery services are not 100% operational for all the areas.
Highlight: The Company promises to deliver the medicines at user's doorsteps within 30 minutes of placing the order online and at 15% to 20% discounted rate. Myra was voted amongst the Hot 50 Brands in Bengaluru in the year 2018. Currently, they have 12 employees and 6 delivery boys who manage the Bengaluru area.
Today everyone knows about MakeMyTrip Limited and has reached all the corners in the world. Even though this start-up doesn't require any introduction, let me tell you that it's an Indian company of online travel business. Make my trip is founded in 2000 by Deep Kalra (from IIM Ahmedabad) having its Headquarters in Gurugram, Haryana.
The company provides the services of online traveling related assistance like Domestic & international flight tickets, hotel reservations, holiday packages, Cabs, Bus & Rail tickets, Gift cards and many more. The company has more than 30 franchisee-owned travel stores in 28+ cities and 14+ their owned travel stores across 14 cities and own counters at major airports in India.
The company has its offices outside India too including Singapore, New York, Phuket, Bangkok, Kuala Lumpur, and Dubai.
They launched their first office in the US market in the year of 2000 to cater the US to India travel desires of the Indian community and later started their operations in India in September 2005.
Application: MakeMyTrip is available for customers as an app for the mobile platform as well as they have their official website too. One can use the app with very easy steps after downloading it from play store and book tickets for flight, bus, rail, and book hotel and do many more.
Highlight: The Company has received a consecutive award of Best Travel Portals India awards in 2014 and 2013 by World Travel Awards. The online application provides many promos and discounts for booking on Domestic and International flight tickets/ hotel, etc. The company has tied up with many banks to provide discounts to customers holding the credit/ debit cards of the respective banks.
Conclusion:
You must have heard this very famous phrase, "Small ideas can trigger big changes in the world" and "An expert can only create actual revenue and boundless impact on the economy of any nation".
Most of the start-up minds use this very principle of small ides that can solve the common problems of daily life and make sure that they succeed well in their goals and come up with positive and fruitful results.
The start-ups these days are coming up with more inclination towards making the correct ideas and objectives to success initially and later deliberate the financial aspects of their business which is very different from the earlier leadership prospects of only making money by putting all efforts and ideas considering the overall business scenario.
If you see the reason behind these start-ups succeeding in very less time is the fact that they are combining the wisdom and great philosophers around the globe very smartly and then applying it in their business and making benchmarks.
The start-up nowadays is more focused on Human needs and how to make it easier and time-saving considering the standards of living. For example, Swiggy understood the busy life of metro cities and came up with a solution of ordering a portion of food from outside when a person is very tired and cannot afford to make it by his own or go out and eat. There comes an idea to solve this issue, "Swiggy".
It is also evident that today these start-ups are getting successful, because they used the right chance/ opportunity, in a better word, "market opportunity", and take their best of the shot which headed them to their Victory and accomplishments. In short, if you have the courage and wants to create a difference, you simply need three things, one is the Striking Idea, and other is the courage to take risk and third is to get the funding and you are all set to go and fulfill your dream business.