This post was most recently updated on May 10th, 2021
India being a country rich in culture, heritage and various landforms attract many tourists from around the world. The tourism sector is a mass recruiter and has a very significant role to play in the economic and social growth of the country.
The industry generated US$247.3 billion in 2018 growing by 6.7% and contributed 9.2% to the country's GDP. The travel and tourism sector has also earned foreign exchange to the tune of around US$28.9 billion, accounting for around 5.4% of total national exports.
The travel and tourism sector of our nation is one of the top 10 contributors to the international travel and tourism GDP. The top 10 travel companies in India in 2021 that have contributed immensely to the travel and tourism sector are listed here based on their turnover and market value.
Lis of Top 10 travel companies in India in 2021 :
Thomas Cook India Limited marked its presence in the Indian market back in the year 1981. It was incorporated in the year 1978 and listed in 1983, making it the largest travel and tourism company based on turnover in today's time.
Thomas Cook India limited headquartered in India, company has its operation in almost 29 countries spread across 5 different continents. TCIL is indeed the biggest company in terms of sales in the country. The company is promoted by Fairfax Financial Holdings Limited. It is one of the Best and most popular Travel agencies in India.
More details related to Thomas Cook India Limited are:
Company's Revenue: Rs 6,936 Cr
Company's Market Cap: Rs 2,255 Cr.
ROE: 0.97 %
Sales Growth in 3Yrs: 2.71 %
The Promoter holding: 65.60 %
Debt to equity: .04
Price to book its value: .25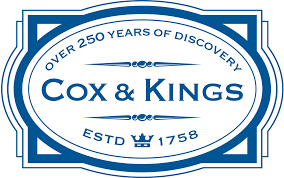 Cox and Kings are one of the longest established travel and tourism companies in the world. The company has successfully flourished its business far and wide. In India, it is headquartered in Mumbai and enjoys the status of a limited company. The company has spread across our country too and has almost 12 fully owned offices in various metropolitan and key cities of India including Chennai, Bengaluru, Kolkata, Pune, Nagpur, etc.
Its overseas offices are located in the US, UK, Dubai, Singapore, Japan, and Russia. It has many associate offices located in countries like Australia, Germany, Italy, Spain, Sweden, and South Africa.
The company Cox and Kings is over centuries old and has successfully shaped the market for itself. After British departed India, the company stayed back to set up its business and today employs some 5000 trained candidates under it.
More details related to the company are:
Company's Revenue: Rs 6,189 Cr
Company's Market Cap: Rs 22.07 Cr.
ROE: 13.2 %
Sales Growth in 3Yrs: 35.92%
The Promoter holding: 12.2%
Debt to equity: .76
Price to book its value: .01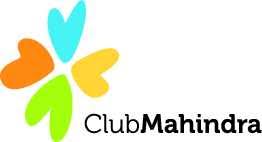 Mahindra holidays and resorts are a part of the multinational and giant Mahindra groups. It is a part of the leisure and hospitality sector of the Mahindra group that offers quality tours and vacations for its customers over years.
Started back in the year 1996, the company's flagship owners "Club Mahindra Holidays", have flourished far and wide with a customer base of 220,000 members and over some 61+ resorts in the country and abroad.
Some more details about the company:
Company's Revenue: Rs 2,400 Cr
Company's Market Cap: 3,184 Cr.
ROE: 12.04 %
Sales Growth in 3Yrs: 11.80 %
Promoter's holding: 67.31 %
Debt to equity: 9.24
Price to book its value: 16.60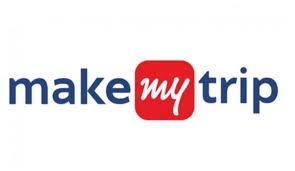 Make my trip is one of India's most prestigious travel companies, which is used by one out of 5 Indians. We all mostly have the MMT app on our phones and that is enough for us to rank the company in our best travel company's list.
The was started back in the year 2000, and in its 21 years of existence has just enhanced the connectivity throughout the country and has made bookings and traveling more easy and comprehensive for us.
After attaining its stance in the Indian market, back in the year 2005 the company started its operations in India. With the continuously increasing online trend in the country and the enormous growth of the travel and tourism sector, the company has got its way to spread its roots wider. MMT is a very famous and one of the most trusted travel brands in India.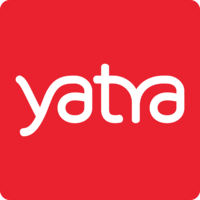 Yatra Online private limited was launched back in the year 2006 by Mr. Dhruv Shringi and Mr. Manish Amin. It is headquartered in Gurgaon Haryana, and is one of the most famous travel companies in the country and hence is ranked 5th in our list.
The company is another giant in the leisure and travel and tourism sector. It provides many services like information, pricing, availability, and booking facility for domestic and international air travel, domestic and international hotel bookings, holiday packages, buses, trains, in-city activities, inter-city, and point-to-point cabs, homestays, resorts, and cruises.
Yatra also aims at providing real-time bookings for more than 83,000 hotels in India and over 800,000 hotels around the world. If you are a traveler and a wanderer then Yatra is indeed a one-stop destination for you, where you get the best of customer services on your deals.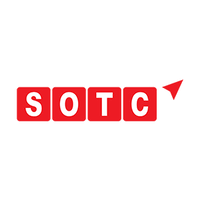 SOTC travel limited is one of the pioneers in the travel and tourism sector. It was launched back in the year 1949 and since then, it's been over 70 years and the company has just escorted millions of travelers to their destinations in India and around the world.
SOTC travel limited is a step-down subsidiary of Fairfax Financial Holdings Group; which is held through its Indian listed subsidiary, Thomas Cook (India) Limited (TCIL). It is one of the table-toppers in the segments and fields, namely Escorted Group Tours, Customized Holidays, Holidays in India, and Incentive Travel amongst others.
SOTC's policies like its customer focus, various services, innovation, and operational excellence have not only boosted the company's existence in the market potential but have also created new markets through innovative packages.
Its vast varieties of different holiday and vacation services are taking holidaying and traveling to an entirely new level. SOTC strives to make holidays a priority for every Indian and aims to make their experience the best by planning the best travel packages for its customers.
The company understands the demand of the hour and thus, has accordingly made investments in the advancement of technology, and with a strong online presence, the company serves its customers through an Omni channel play.
Goibibo is the number one ranked app in the travel category and is also the largest online hotel booking engine in India. It is equally famous and popular for its air aggregating services. It provides the fastest and most reliable services and hence is preferred by the customers.
The hotel booking through the Goibibo app has increased by up to 5 times in 2015. Most of the hotel booking takes place through the Goibibo mobile app and the company is listed number 7 on our list.
Goibibo is itself a part of the ibibo group that is the owner of India's premier bus ticketing app redBus.in and has recently launched a carpooling app named "ibibo Ryde".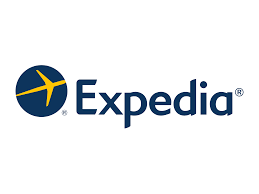 Expedia is one of the fastest-growing and flourishing online travel portals in the Asian subcontinent, offering travelers an extensive and suitable selection of hotels, activities, bookings, and travel services to meet every budget and activity of every kind at competitive rates.
The company offers its services at a variety of rates so that its services can be afforded by most of its customers. With hundreds and thousands of hotel and resort partners worldwide and a comprehensive offering of flight inventory made available on the website, travelers can book everything they need for a lavish vacation in just a click – rooms to meet every budget, activities of every kind, and travel services to complement.
The company's website is operated by BEX Travel Asia Pte. Ltd., ("BEX Travel"), a Singapore entity (UEN 201113337M), that aims to attain the marketplace with its services.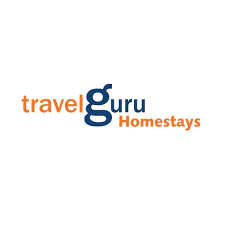 Travelguru is one of India's leading travel websites, which offers you the best prices on flight bookings, hotels, resorts, and holiday packages across India and the world.
Travelguru is one of the best travel agencies in the country and makes planning and buying a holiday or vacation package or a business and professional trip easy and convenient. Travelguru is the 9th Largest Travel Company in India in terms of market value and turnover.
Travelguru's current product and service offering consists of airline tickets, hotel rooms, vacation packages, and cruises.

International Travel house limited was established back in the year 1981 as India's first listed travel company. It is one of the most famous travel management companies in India with a very strong connectivity network of around 39 offices across 19 key cities in the country. It offers world-class travel services and hence is ranked 10th on our list.
More information about the company:
Company's Revenue: Rs 217.27 Cr
Company's Market Cap: 61.96 Cr.
ROE: 1.30 %
Sales Growth in 3Yrs: 2.04 %
Promoter's holding: 61.69 %
Debt to equity: 0.00
Price to book the value: 0.40
Thus, these were some of the most famous travel companies in India in 2021 that you can certainly turn up to if you are planning for a vacation in India or abroad.