This post was most recently updated on April 29th, 2019
When and how did you start?
With the vision to eliminate unemployment in India, Udyogii Solutions was founded on 08 November 2016 in Bangalore. aims to curb the biggest problem the country that is plagued with – 'Unemployment and Underemployment' by 2025.
With this magnanimous vision, Udyogii has built a world class platform. More than 97% of Udyogii clients reward the company's delivery model, reliability, passion, creativity, and unique ability to handle the broadest range of their human capital requirements by continually extending their partnerships with us.
How did you come up with the idea? Your inspiration moment.
Being childhood friends Bharath and Ashok always used to hang out together. During one such meetup as a group started discussing the problems which companies are facing to recruit the right candidates. With so much of advancement being made in the technology recruitment/ Talent acquisition still remains behind. After brainstorming on the initial idea and making sure all the objectives of Employers, Career Consultant and Jobseekers are taken care the founders were convinced with the idea. Now that was not enough, the idea had to be validated before even thinking about leaving the cushy jobs. So they did speak to several employers, Jobseekers and consultants to make sure the idea is worth it before making a deep dive into the venture.
Brief about organization and founding members
Udyogii is an End-to-End talent acquisition platform. We are redefining the way employers attract and hire talent/skill. More than 97% of Udyogii clients reward the company's delivery model, reliability, passion, creativity, and unique ability to handle the broadest range of their human capital requirements by continually extending their partnerships with Udyogii. At Udyogii, we believe technology is just an enabler, the real heroes are the passionate people who adopt it to their advantage.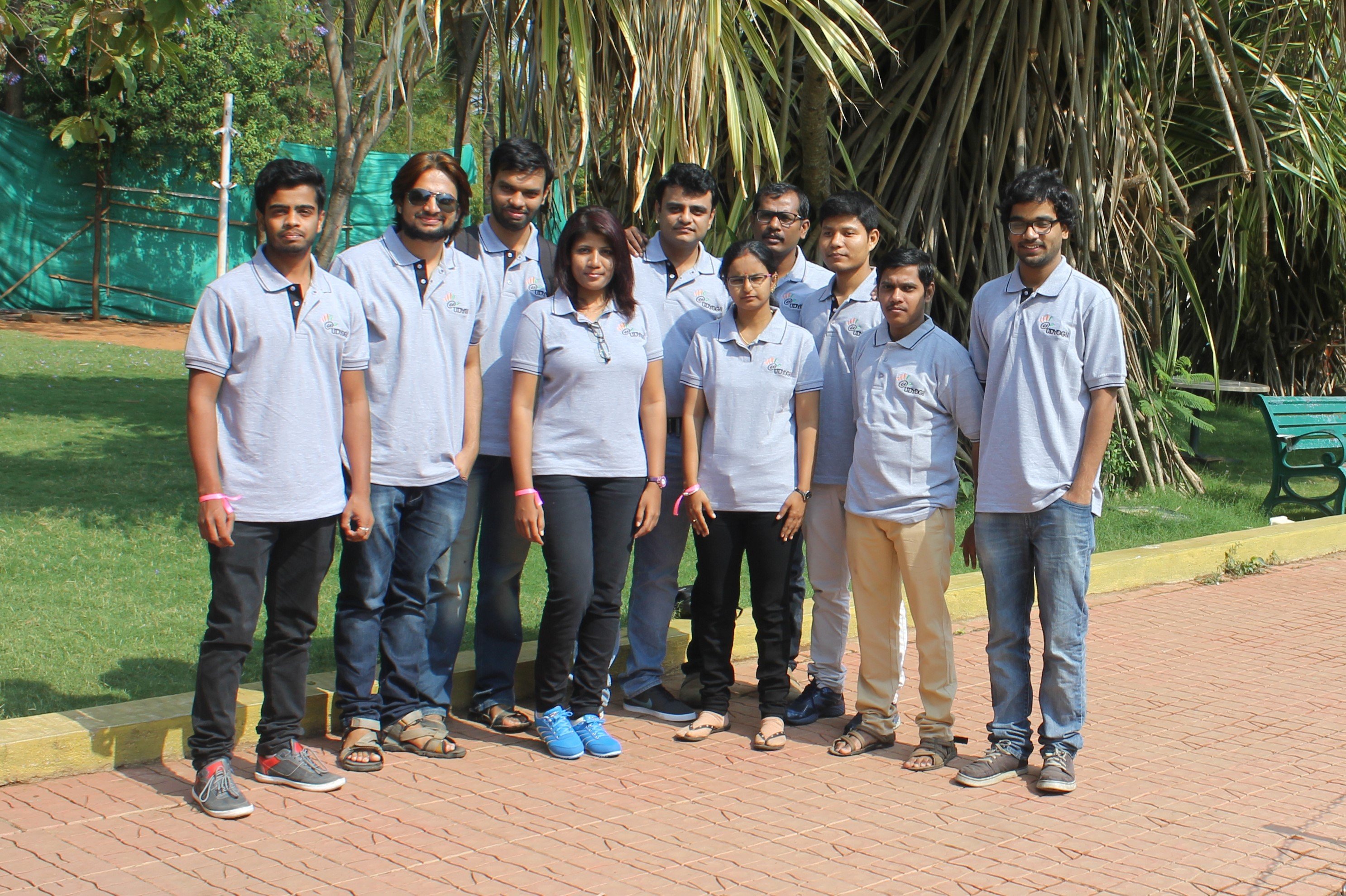 Credit/ Source: Udyogii
"Udyogii was  founded in 2016 by two professionals"
 Ashok Ramanna : Has an overall experience of 12+ years in the field of recruitment both in corporate and consulting firms. He has been closely associated with the recruitment and HR activities all through his career. His previous work experience started with 'Manpower services' 'and moved on to 'Xora (Now Click Software)' and started his own recruitment consultancy 'Agile Force Solutions'. There is no limit to gaining knowledge and he is pursuing Strategic Performance Management of XLRI. In his free time, he loves traveling and believes that a traveler is the one who sees the world the way it has to be seen.
Bharath Bhushan :  Currently leads the effort on Marketing and Sales, before to his current responsibility was with Infosys Ltd working on consulting and pre-sales assignments. Has an overall corporate experience of 10+ years in MNC's and Startups. He is very passionate about the technology and its application in improving the quality of life. He has a Bachelor's degree in Mechanical Engineering from Bangalore Institute of Technology and PGDM in Marketing & Systems from SDMIMD
The image below will explain how we add value to those associated with the recruitment industry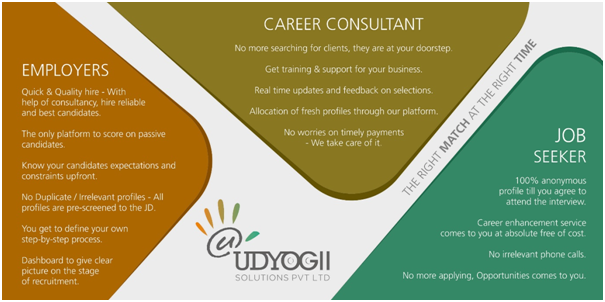 Image Credit/ Source: Udyogii
The detailed journey, like what all you want to share with readers. 
The recruitment industry in India is facing a lot of challenges. Here are some of the figures indicating it.
India adds 10-12 million new workers to its workforce every year. The biggest problem India faces is to get them jobs.
51% of existing employees are considering a new job
47% of small businesses cannot find qualified applicants for open positions
According to 2016 talent trends, India has 42% active talent, which is above the global average of 36%
Average of 52 days to fill an open position with Employers
 People have a wrong perception to compare Udyogii to other job portals in the market. This is because they have just seen the other job portals and are still unaware of operating a business model of Udyogii.
Udyogii's USP is to provide video resume of the job seekers to the employers. Every candidate in the platform who registers as a job seeker can pitch themselves on a video. They can do it any number of times as it can be done on Mobile apps and in a controlled environment.
People can get a better idea if they watch our explainer video.
Video Credit/ Source: Udyogii
About funding, plans for growth
We started our venture with some of the savings from our previous assignments. Gradually it started getting moderate revenue. We thank our friends and family for being so supportive in our journey. With the help of them, we managed to raise a capital of 20 lakhs which has helped us to scale up our business. However, we also look forward to investments from the VC's to take it to the next level.
Challenges and Opportunities/ Marketing Strategies
    Udyogii has a unique business proposition. Having built a world-class platform, we are confident that it solves the problem to the delight of the customer. Udyogii and its team has set a benchmark for itself and always strive to exceed the expectations of the client. This requires a consistent effort and for a right reason keeps us awake at night.
Future plans
Udyogii is completely ready with its innovative technology platform on Web and Mobile application (iOS and Android). It is different from other job portals. Nowadays, it is not possible to judge a candidate by seeing his/ her resume. So Udyogii has come up with Velfie Resume where the employers can have an interaction with the candidates at the first level before proceeding further. The employers can post and the candidates will also get a real-time notification on the interview status updates.
Currently, we are operating mostly with the companies in Bengaluru and has been successful in bridging the gap. In the coming months, we have plans to expand to other cities in India.
A quote from the founder on the journey, or dealing with the challenge,
or any inspiring moment.
"So far Udyogii has been successful in running the show. We have a great vision that is guiding us i.e. to eliminate or curb the unemployment in India by 2025. It is a lot of responsibilities on our shoulder and I would say we have just started on this great journey. I would take this opportunity to thank my entire team who have contributed to the growth of Udyogii " says Bharath Bushan
EXCLUSIVE: Founder's advice to budding entrepreneurs
 "The better you play, the better you are near your success. All the best" 

Ashok Ramanna
Provide some statistics like revenues or clients acquisition
Udyogii in last 1 year has been growing fast. Thanks to the support shown by the Employer, Consultant and Jobseekers community. We currently have 30+ Employers, 12 Consultants onboard. We have made around 1.5 million of business in 2017. We have big plans for 2018 and expected to make it 3X,  Some of the clients that are currently recruiting through us are as follows.
Your website / apps / and contact details
If you are looking for a job or quality talent, register with our platform at www.udyogii.com and find the right match.
You can also register yourself from our mobile app that is available on iTunes and PlayStore. The downloads links are as follows.
Android App: https://goo.gl/HHtP53
 iOS App: https://goo.gl/hifweG
For more details, please feel free to step into our office at.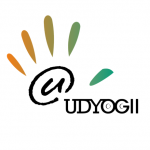 Credit/ Source: Udyogii
   Url: https://udyogii.com
Facebook page link: https://www.facebook.com/Udyogii/
4/1 Serpentine Road, 3rd floor, Above Gullu's Chats
Kumara Park West,
Bangalore, India – 560020.