Brief about the organization and founding members
UTESH TECHNOLOGIES
is an existing ISO 9001:2008 certified
company
and have been into various business domains since 2012. 
UT globe
covers major regions of India including Patna (Head Office), Dhanbad, Kolkata, Bangalore (Branch Office), Mumbai (Corporate office) and NCR( Administrative Office).
They are dealing with IT professional services and Legal services blended perfectly.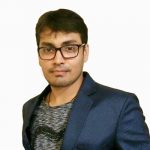 Image Credit/ Source: Utsav Anand (Founder and M.D)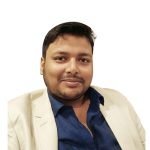 "In 2012, I saw that not even a single company was there in Bihar which can provide Legal services, Business consulting services along with IT services under one

roof,

That's why I geared up and opted Bihar for my startup

", Says M.r Utsav Anand Founder and M.D of Utesh Technologies
The detailed journey, like what all you want to share with readers.
It has 02 benefits as follows:
01. We are able to target the real india i.e. rural india.
02. Creating employment for the skilled youth.
Message for upcoming startup buddies:
There is no short-cuts for success. Go slow and strengthen your roots.
Focus on cheap but competent WorkForce and limited resources for better results and lead from the front.
Come up with creative and innovative ideas but also show your courage to implement that.
Future plans and funding
We believe in business diversification that will give us a competitive advantage over others.
"Apart from this, we have also engaged us in manufacturing field. We are indulged in the manufacturing of electronic appliances like CCTV Camera, Smart LED TV, LED bulb, Water purifiers and so on. Our fully dedicated website for manufacturing products is (www.weeindustries.com)" 
We support government's "MAKE IN INDIA" programme.
Provide some statistics like revenues or clients Acquisitions
Our client list comprises of many big players of their respective fields like IIT, International school, SBI, IGNOU, HDFC, ICICI, Utkarsh microfinance, SIS, Trackon, Air India, Mantri webcity, Sanmedicare pharma, Eshpharma, carnival, Aptrek etc.  We have 1000+ happy clients.
Our  message to all startup
"Kabhi haro mat kaam se or kbhi bhago mat kaam se. Kaam karte raho success to milegi hein" 
"Etna karke chhor dunga to life mein afsos rahega ki sapne sirf dekhne ke liye hote Hain. Then I started to feel my dream and finaly I coined a name to my dream " , Says Utsav Anand . 
"Dreams are not like that which come while sleeping but dreams are something which compels you not to sleep till you achieve that."