It is difficult to not be swept away by the magic voice of the singer we are going to talk about today. Let's get to down to business by knowing Vidya Iyer, popular as Vidya Vox on the internet. Her mashup of Closer with Kabira and Lean On with Jind Mahi accomplished nearly 50 million hits very rapidly on YouTube. And not to be surprised, her list of followers includes big personalities like Hrithik Roshan, Diplo, Major Lazer, among the two million subscribers of her YouTube channel.
Success does not come overnight and requires a lot of hard work and determination to excel, it requires years of preparation and strong will power to reach a successful beginning. Vidya has achieved her success in less than two years' worth of work by working day and night. She has always emphasized how music enabled her to find her identity in a dual world and the part it has played in a healing world that seems to be full of hatred.
Her music stories
For Vidya music was not a lifelong dream, but it wasn't something that came to her as a luck element. Tune has always been an inseparable portion of her lifetime. She grew up understanding Carnatic music with her sister and began thinking of pursuing it as a vocation in the junior year of her college after a collaboration with Shankar Tucker. That music collaboration changed her life but it also terrified her. She never imagined being this famous in such a short period of time.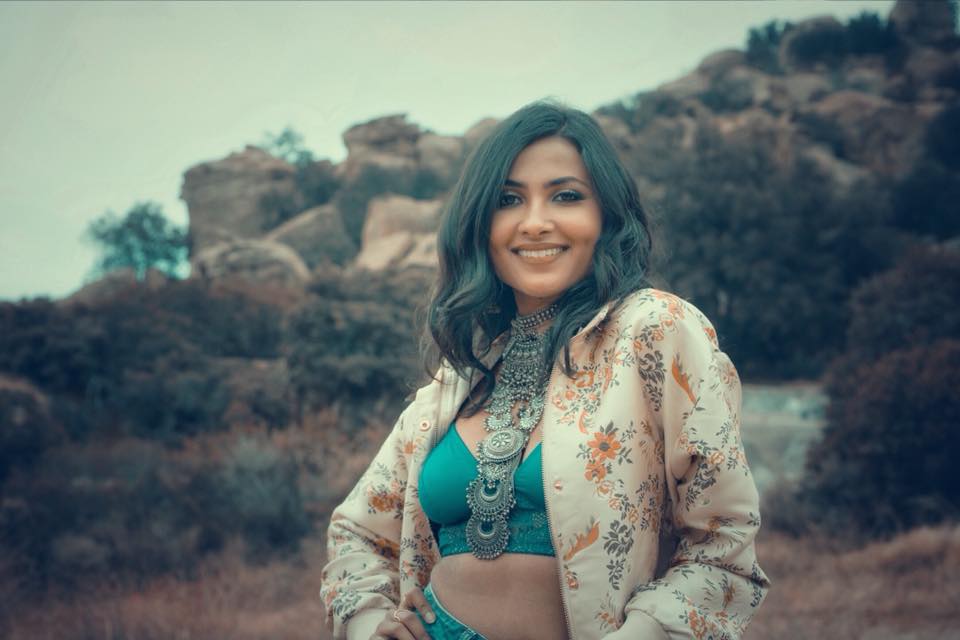 A difficult decision
Her new budding singing career kept her on her toes for a whole year. As a student, she was completing her majors in Psychology from George Washington University and getting ready for medical college and this all made her nervous whenever she thought of switching to music especially when she stopped learning in high school. But when she made up her mind, she moved to Mumbai to complete her musical education for two years. She took her lessons in Western vocals and Hindustani Classical. She later performed with Shankar Tucker's band and his YouTube Channel 'The Shruti Box' which benefited her to understand the basics of performance and videos on YouTube. In 2015, when she moved back home in Virginia, she felt that she was ready to start her own channel.
Why did she go for mashups?
Vidya has always loved spinning songs that individuals hear on the radio. As an India immigrant in the US, she grew up struggling to search her identity amidst the blunt differences in the culture she was born in and the one she grew in. She felt being in two different places at the same time. She has always emphasized that her music has been the reflection of who she is as a person. With more experience, she has become better at recognizing failure before it's too late. Today, she for a fact understands that if something doesn't feel great in hour one, then it will never work on day four either, no matter how badly they wish to perform the songs. That's when she moves on to making other music mashups.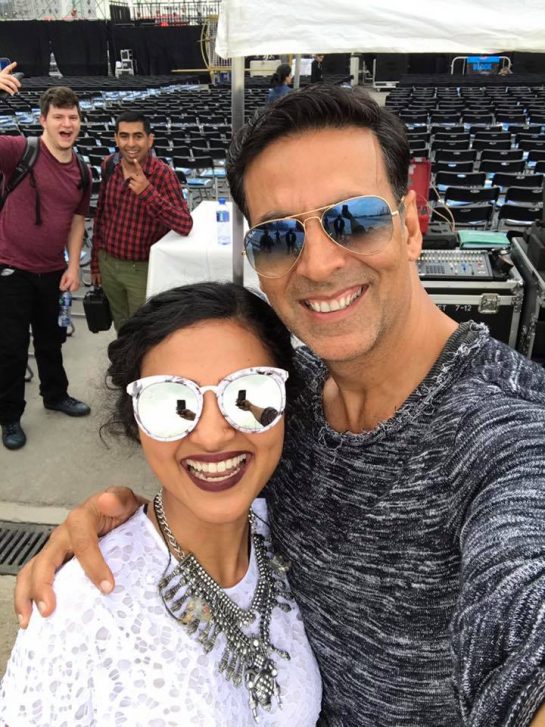 Who does she mostly collaborate with?
Vidya often collaborates with her friends or friends of friends, mostly individuals whom she has known for years. She strongly believes that acquiring a strong synergy and connections with the musicians she works with is really significant to her as it leaves an impact on the studio energy and the shine becomes evident in the music video as well. She loves how her collaborations adds layers of amazing texture and colors to the song, with each musician leaving an exclusive mark on it. She has also collaborated with her sister, Vandana, to re-create renowned A.R Rehman songs like 'Nee Nenaindal', 'Ashai Mugam' and 'Munbe Vaa'.
How did she get this popular?
Vidya's excitement to make a bridge between West and East through the means of music encouraged her to make her first mashup which she was still studying. When she released her first music video on her YouTube channel 'Vidya Vox', her fan base went north-bound. It was a mash-up of 'Kabhi Jo Badal Barse' by Arijit Singh and 'Big Girls Cry' by Sia. Both these songs were popular in the global and Indian market, and the mash-up blended very well with the audience.
Not just Bollywood songs, Vidya also focusses on Tamil, Malayalam and also folk songs to sing mash-ups with appropriate international chartbusters. The duo sang 'Mental Manadhil' by A.R. Rehman along with 'Blank Space' by Taylor Swift which also attracted a huge audience. In 2017, she released her first original EP single 'Kuthu Fire'. In 2016-2017, Vidya went on a tour to numerous Indian cities for the 'Radio Mirchi Live' and YouTube Fan Fest' with her band featuring Jomy George and Shankar Tucker. She gave a performance in all the main cities of India and her amazing performance wowed the audience to no end.
Apart from these precise details, it is vital to know some her intricate details too.
| | |
| --- | --- |
| Height | 5'3'' |
| Weight | 50 Kgs |
| Eye color | Black |
| Hair color | Black |
| Date of birth | September 26, 1990 |
| Age | 29 years |
| Place of birth | Chennai |
| Nationality | American |
| Sun sign | Libra |
| College | George Washington University, Degree in Psychology |
| Fav singer | A.R Rehman, Beyoncé and Ed Sheeran |
| Fav song | Hey Mama by David Guetta |
| Sibling | Vandana |
| Mother | Pushpa Iyer |
Vidya has been highlighted in journals such as Billboard, Cosmopolitan, The Hindu, LA Times, Elle, NPR, Vogue, BuzzFeed, Deccan Chronicle and many more.
Vidya performs live with her own band throughout the globe, including Suriname, India, Hong Kong, Mauritius, Trinidad, Dubai, and the U.S. Vidya was born in Chennai, grew-up in Virginia, and is based in Los Angeles. When Vidya isn't singing, writing or producing and posting to YouTube, she mostly enjoys the warm weather, tennis, reading, and intensifying her dance repertoire. Vidya remains to discover the new directions that music takes her, and truthfully hopes you will join her on this journey.
Connect with her on her various social media platforms: