VSSOL – Brainchild of Divya Jain
"I preferred working wholeheartedly towards my passion rather than half-heartedly for someone else's and that's where the real joy and the purpose of my life lies," Says The Founder Divya Jain
Brief about organization and founding members
"VSSOL" is a startup initiated by Divya Jain which –  immensely focuses on people with the right attitude to achieve their full potential and work towards their passion. Divya's journey was no cake walk. She had switched three jobs where her 'kick' didn't lie and finally got a billion dollar idea from her mother who worked as a catalyst in chasing what she truly deserved.
                                  When and why it all started?
It all started in 2012 when she was in the second semester of her graduation. That's when she started Saraanshi Consultancy that was operated from her dad's office. She used to attend college from Monday to Friday and used to sharpen her counseling skills during the week to put them at work the following Saturday and Sunday. Her college and domicile were located in two different cities, however, her passion tackled it all. Following that, Divya launched two more startups because she always believed in creating her own destiny and exploring new things instead of sitting at a place and feel it as a rut. Probably this is one of the reasons why she had quit three jobs in three months in a new city to rebound to the Entrepreneur within her.
VSSOL to reality?
As rightly said, most of the success stories are born out of jokes we crack and VSSOL is no exception. Divya was back home to celebrate India's joyous festival, Diwali, with her family. She as a Job holder at this stage and was a little worried and unhappy with what she was doing considering the experience she had. Then, her mother suggested her to do what she is best at i.e.counselling and inspiring individuals who are in need of a piece of advice. Divya gave a restless thought about it and concluded to do what she is best at and that's how VSSOL came to the world. The success stories of VSSOL are completely dedicated to her parents not just for their support but also for not being the regular orthodoxies the society wanted them to be.
Image : Credit/ Source: Vssol
What we do at VSSOL
VSSOL helps you to make the best decision in any given circumstance of your life and makes you understand the power of self-belief which drives you towards the success you deserve. To put it in a  simpler way, we help you get rid of all the odds of your life and career with the experienced techniques we use.
VSSOL provides career counselling for more than eighty plus courses worldwide, which have been carefully scrutinized by our team to enable a person to choose a career path which most suits their interest and long-term passion. Business ideas for all those who want to start their own business but are not very sure of its sustainability or don't have a proper execution plan to put their idea to work can also consult us for guidance.
Moreover, most of VSSOL's success stories are attributed to motivational counselling for people undergoing depression or have been trapped in an unhealthy mental state with all the negativity around them.We provide our services through telephonic conversation, video calling, and emails. On prior appointment, we do undertake face-to-face interaction in the form of a Guest Lecturer and Motivational Speaker.
   Are there any other objectives that VSSOL is working on?
Yes, many VSSOL  is working on the betterment of women in society. "I believe that having a good financial backup is not important to become something you want to because if you work for your passion with dedication it will automatically give you success and Money will never be a hindrance," says Divya
VSSOL have tie-ups with many women NGOs in Uttar Pradesh, Hyderabad, and Pune with aim and hope that if parents start supporting girls for following their passion, then we will see a big difference in the society and future generations as we believe it all begins at home.
Our growth stories and marketing strategies
We are in the initial years of our set-up and we are growing rapidly with all the experiences we are gaining from our trusted users and peers helping us to establish a robust and a premium service organization. We have tied-up with more than thirty passionate individuals with a similar mindset who work selflessly for the upliftment of the organization. Our chain of a network is growing at a rapid pace. We are also launching our Digital Magazine very soon which includes inspiring startup stories, success tales, details of talented artists who are unnoticed for their exceptional work and of course feedback of people considering VSSOL as their success tool.
Journey till now?
Divya's life has been full of experiments. She tried many things in her life. Since childhood to high school and from high school to graduation, she was never a good student as she already had different plans for her life. She started an NGO named ZARURAT in the 2nd year of her graduation, then she sold clutched bags in the 3rd year, later she started selling Namkeen murmura at Spiceum when she was in MBA 2nd year. After all this petty but everlasting experiments, she decided to try her luck in placements which she got selected with least interest of being there. She takes pride in her novella's", What didn't kill her made her stronger" which focuses on women in society with sample solutions to eradicate the mishap and "Start from Scratch 1.0" which throws light on the success stories of young and unnoticed entrepreneurs.
   Message For the People
"Follow your passion no matter what it takes anyhow people will criticize even if you do good. So, it's better to be criticized by following your passion &fulfilling  your dreams." Says the Founder Divya Jain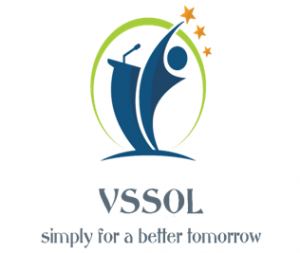 Divya Jain: Founder & Owner
Url: www.vssol.org
Email Id: [email protected]