Journey Of Two Broke Students One Vision, Bootstrapping to Becoming Digital World Multimillionaires
When and how did you start?
Shreya: We started in the year 2011 with a very small office in Salt Lake and with a limited saving amount from our last job. All we had was the will to give value to our consumers. We could clearly see the wide gap between scope & solutions in the tech space.
How did you come up with the idea? Your inspiration moment
Shreya: The idea came to us when one of our friends wanted to get a website designed but could not find a one-shop-stop for it. He had to get the HTML done from one shop, design from another and development part from yet another.
We wanted to provide everything under one roof – all solutions including hosting & maintenance. Small businesses & entrepreneurs need to focus on their ventures and not on daily & small IT issues. We have successfully bridged that gap for the SME/small businesses in India & abroad.
 Brief about organization and founding members
Shreya: We are a boutique one-stop technology shop for small, medium and micro enterprises in all business and service vertical. Our clientele is spread across India and in all parts of the world. Our focus is on creating sustainable, affordable and accessible solutions for all, especially small-size businesses.
Image Credit/ Source: vtdesignz
Our founding members are Mr. Abhishek Surana and Ms. Shreya Parasrampuria. Abhishek & Shreya have studied and completed MBA (Finance) together before starting this venture.
Shreya: We began this journey as a very small organization with just 5 seats in Kolkata. With limited resources available in the East, it was the strong faith in ourselves that took us forward. We started training people to reach out to client groups across the Globe. As opportunities were limited in the Eastern part of India, we started pitching services to clients in New Zealand, Australia, and America.
Our affordable solutions were an instant hit in that part of the world as they came as a blessing in disguise for small businesses there. We built our brand by providing consistent quality solutions to small and medium consumers across India and aboard.
" Today, we have a workforce of 500+ skilled professionals with a top line of $3 Million. We are proud to announce ourselves as a profit earning company without any Venture Capital or external money resources " Says Shreya
About funding, plans for growth
Shreya: We are a bootstrapped profitable company and have committed ourselves to plow back all our profits for the next 5 years. Our target is to emerge as one of the largest tech companies catering to small and medium-sized businesses both in India and abroad.
We believe this sector still offers immense potential for growth with large gaps existing in it. Small ventures need very simple and affordable solutions readily delivered to them without daily interventions.
 Challenges and Opportunities/Marketing Strategies
Shreya: The main challenge is the acquisition of right talents. We are continually hunting for people that share our vision of creating and providing sustainable and value-based solutions for small ventures.
Today we are a brand to reckon with in Eastern India and have people from IT hubs like Bangalore and Gurgaon working with us. We need better infrastructure support and aides to ensure we keep bringing the right talent here in Bengal to continue with our growth story.
Our brand marketing takes place in the forms of client endorsements, word of mouth recommendations and with a strong B2B sales team. We being a bootstrapped company, barely carry out large advertisement campaigns. Although, being a large digital marketing company, we run a lot of paid campaigns and SEO strategies for the businesses that we serve.
Image Credit/ Source: vtdesignz
Future plans and funding
Shreya: As part of our continued growth process, we wish to build simple products for SMEs and small ventures. Our focus is on developing CRM and SEO frameworks that help businesses rank immediately to help them serve their consumers profitably.
We plan to remain focused on providing simple solutions that include Work Flow Management Systems, Content Management Solutions and simple Digital Marketing Tools for our clients.
As mentioned earlier, we will continue to plow back our profits and intend to invest more than $3 million in next three to five years from our internal accruals.
A quote from the founder on the journey, or dealing with the challenge, or any inspiring moment.
Shreya: Attract what you want, by being what you want.
Image Credit/ Source: vtdesignz
EXCLUSIVE: Founder's advice to budding entrepreneurs
Shreya: It's all about how you perceive challenges. Sometimes geographical disadvantages can become your biggest advantage. No dream is too big for people who have the will to chase them.
 Provide some statistics like revenues, # of clients etc.
Shreya: Revenue of $3million, Clients: 5000+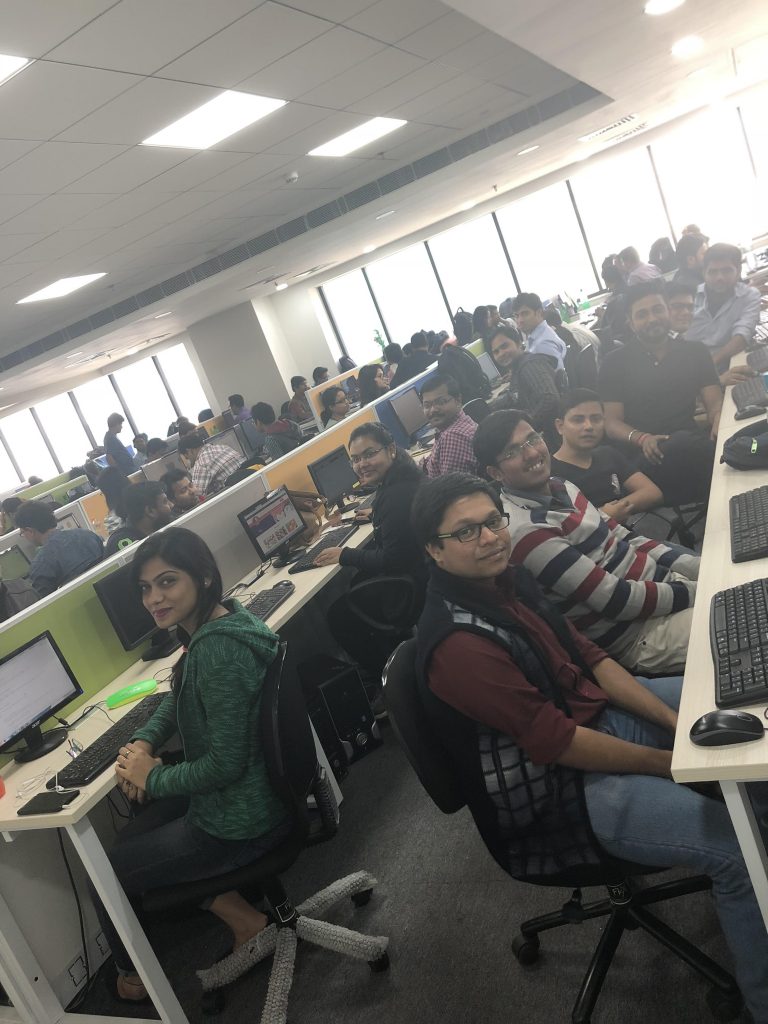 Image Credit/ Source: vtdesignz
Your website / apps / and contact details

INDIA DEVELOPMENT OFFICE
Megatherm Building, 8th Floor,, Plot L-1, GP Block, Sector V,
Salt Lake City, Kolkata, West Bengal 700091
Tel: 09883446700