This post was most recently updated on August 19th, 2019
When and how did you start?
I had a great passion for entrepreneurship during my college days and I always wanted to make technology simple and to have an easy user interface for the end consumer. I have always believed that "simple is better" because it brings not only the need but also the want to use the technology. Hence with this extreme passion, in 2017, Nandha Infotech was started with the vision to make technology simple for the end consumer, Says Mr T. Vigneshwaran. Founder and Ceo Nandha Infotech.
We provide service for companies, educational institutes and end consumers based on their technical needs. Nandha Infotech also provides workshops, project guidance and carrier guidance for students, and young entrepreneurs striving to register their product and brand in this competitive tech world. We, as a company, help create websites, software and business expertise for any brand that is seeking to make their innovation a reality.
How did you come up with the idea? Your inspirational moment
I ( Vigneshwaran ) was inspired by the need for software in our day-to-day life, so I decided to start my own firm to fulfil those needs with my own solutions in technology. In order to be irreplaceable, one must always be different. I already had a passion for technology, so working on something that you are really passionate about, you don't have to be pushed. Once you find the sweet spot of where you can be too best to fit the industry need, then your passion will take you to the next level, regardless of obstacles.
We used to face some problems in the past and are still facing some. To address those problems, we started realizing that there is something in us needs to be changed. We evolved according to that. Even though this is a widespread market, there are only very few peers concentrating on the rural sector in the field of development and training. And once I realized, the whole thought process was misinterpreted, I made this my pivotal point. Our intention was never on quantity. We focus on Quality product and development.
I personally showcased the skills and expertise to get more customers with the motivation to achieve the world record, which is affiliated by Universal Achievers Book of Records.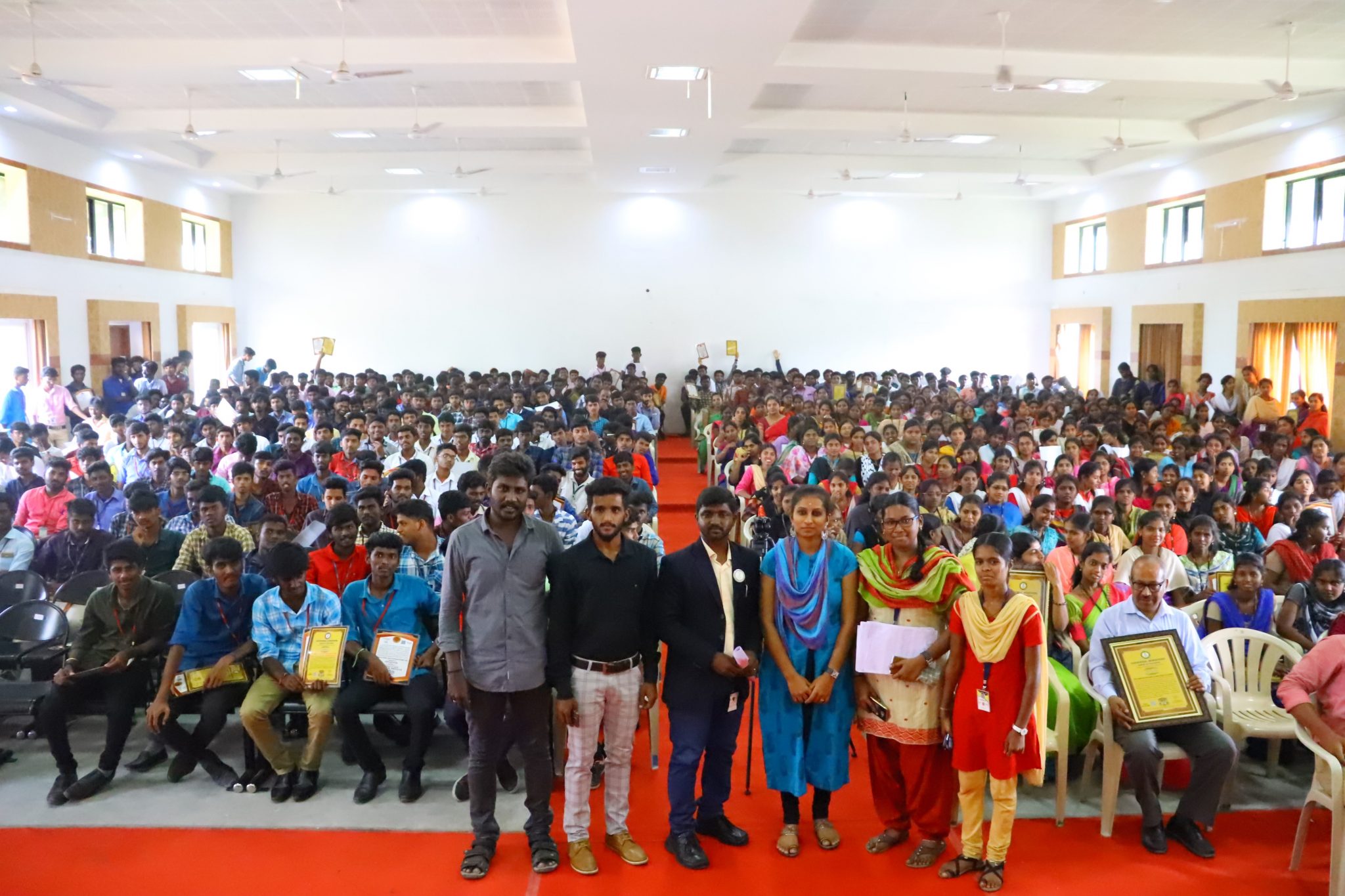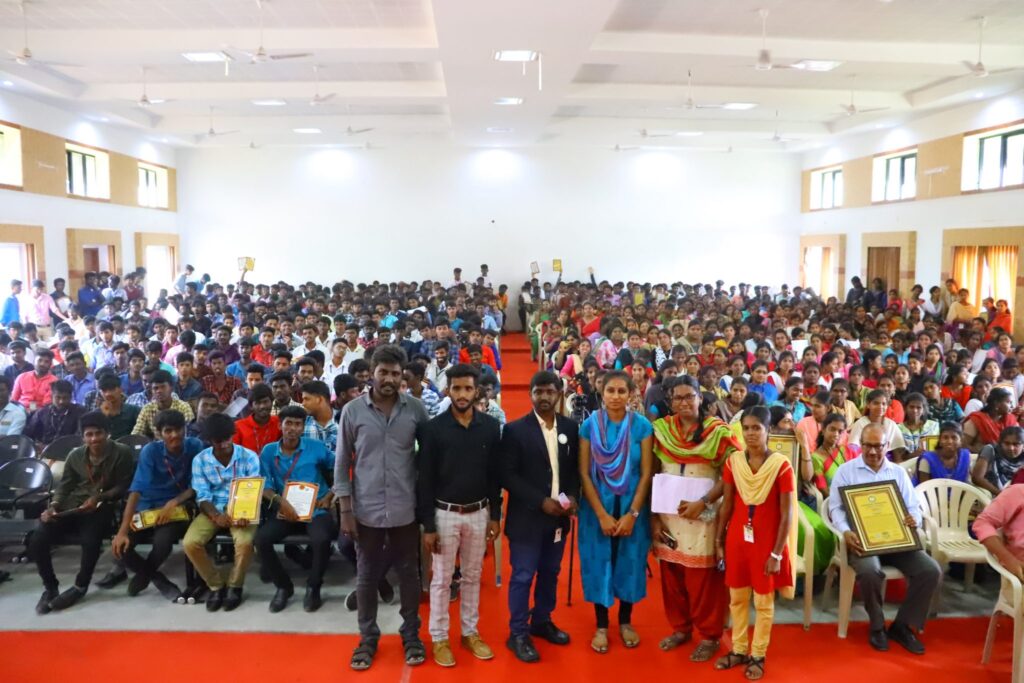 Brief about organization and founding members
Nandha Infotech is a software enterprise run by "Multiple World Record Holder". We are a dedicated enterprise that functions and links with an ecosystem of sites and with the global community.
We are an ISO 9001:2015 certified company. Nandha Infotech not only develops software but also trains fresh minds of the society in various streams. Nandha Infotech is my firm with 6-plus years of service in the field of software development and training. Through Nandha Infotech, we have trained more than 1,00,000 students, which also includes 35 students from the international community.
My records were acknowledged by both the Universal Achievers Book of Records and Future Kalams Book of Record for Creating 153 Web application developed in 10 hrs by an individual and as the youngest CEO to achieve this feat adds one more crown to the success story of mine, Says Vigneshwaran.
AIMER ELECTRONICS SOLUTION is a Subsidiary company of Nandha Infotech (Electronics). AIMER ELECTRONICS is providing quality services in electronic products design, software development, prototyping & manufacturing as demanded by the customers' specifications.
We are specialized in providing turnkey solutions in electronics design for automotive, VR and biomedical industries. Right from the concept design to prototyping and all the way up to the complete management of your small and large volume production is enabled by our turnkey solutions.
It emerged as a key player of electronic solutions. Even at its Infancy, Aimer was awarded a defence electronic solution project associated with BEL, which was successfully completed and inducted into product and also it is offering services to Biomedical and Automobile Industries too. This is the first enterprise in India to build an indigenous motion capture suit.
We as a software Company we Target 4 major fields,
Edu-Care: Is a web-based application which helps you to reduce manpower with hassle-free management along with better statistical projection.
Lifecare CRM: Flexible complete management for Clinics, Diagnostic centre, Medical Institute. Best possible resource (Manpower) optimization. The nursing program is one of our challenging and complicated project constructed in PHP. Since the customer is enforcing in PHP. We have done the project with the technology specified by the customer. This project focuses on grouping the entire Nursing community under a single roof. This project incorporates many more functionalities like integrating the existing databases with our app, social plug-in and functional integrations related to Social Networking.
Agri Assist: It is a perfect prediction system for the farmer. Agri Assist is one of our Indian projects and it's given to Farmers around India. It is used to predict the crop and water level without spending money and covers Data Information Management and Financial solution.
My car online: Paramount in its pursuit to perfection founded MycarOnline.in. It is the revolution, a change that one wanted to see in the automobile field. The Cars are one of our Indian projects and it's given to one of the car reseller company It's a very common platform to maintain Customer Relationship Management, Human Resource Management, Data and Information management, Financial solution.
The detailed journey, like what all you want to share with readers
The harder you work for something, the greater you will feel when you achieve it. So, dream bigger and work for it until achieving it. While outset I was believed myself and starts working towards it. In order to achieve something, we need to believe ourselves. when we share our knowledge, feelings and possessions with others, we create a relationship of trust and help them to create.
When I realized that the market is wide and felt no one was concentrating on the rural areas in development and training and it was completely wrong. In and around India, there are millions of companies target based on urban areas so I have learned that I have to compete with them in every possible way. Education is the passport to the future for tomorrow, belongs to those who prepare for it today. So, I like to share a few things, that follow your dreams until achieving it, create something with tomorrow's technology.
About funding, plans for growth
Neither expect anything from anyone nor show our rights of ability, without any expectation and fund We were started by own conscientious. Finally, the growth of our company is inflation and other plans were given below,
Challenges and Opportunities/ Marketing Strategies
We, in Nandha Infotech, have numerous products in our pipeline. But the major challenge, which we are facing right now is lack of financial resources. We are trying to sort this problem out with the help of some incubations.
Demand for our products in the market is increasing since its inception. We have seen a gradual increase in the usage of our applications in the market. We are expanding into vast majorities, including defence. We view this shift in demand as a positive sign for our growth and as an invaluable opportunity.
Quality, trust and innovation, this amalgamation gives our clients the hope that we can deliver the best product to them during their times of need. We believe this is the only core strategy that we rely on and will rely on.
Future plans and funding
Turnkey solution provider seems to set the stage for future as everyone is migrating towards the best-in-class, state-of-the-art technology solutions. We have plans to venture into the research of motor control solutions for the automotive industry and into defence-grade electronics systems. For future updates, as part of Aimer Electronics, we are developing a prototype model for AR and VR training, which is first of its kind in this domain.
Of note, we have designed India's virtual reality based motion capture suit.
A quote from the founder on the journey, or dealing with the challenge, or any inspiring moment.
"Finding the right expertise is the key to success."
Believe in yourself, the future belongs to those who believe in the beauty of their dreams.
Leverage the power of rejection. Failure will never overtake if our determination to succeed is stronger enough. so, optimism is the faith that leads to achievement.
Identify the checkpoint for you, work in a real-time not clock-time, reward yourself, accept the cycle.
EXCLUSIVE: Founder's advice to budding entrepreneurs
Learn from yesterday, Live for Today, Hope for tomorrow. The Important Thing is not to stop Questioning.
Excellence is not a skill. It is an attitude.
Provide some statistics like revenues or client acquisitions etc
Some of Our Valuable Clients
Insect Museum – TamilNadu Agricultural University – Coimbatore
Directorate of Agri-Business Development – TNAU – Coimbatore
University Innovation Cluster – TNAU – Coimbatore
EDII-PHBIF
Schools Cricket Federation of India
TamilNadu Schools Cricket Federation
Tirchy Agribusiness Incubation Forum
Bharat Electronics Limited
Appeltek
LR Global Sys Infotech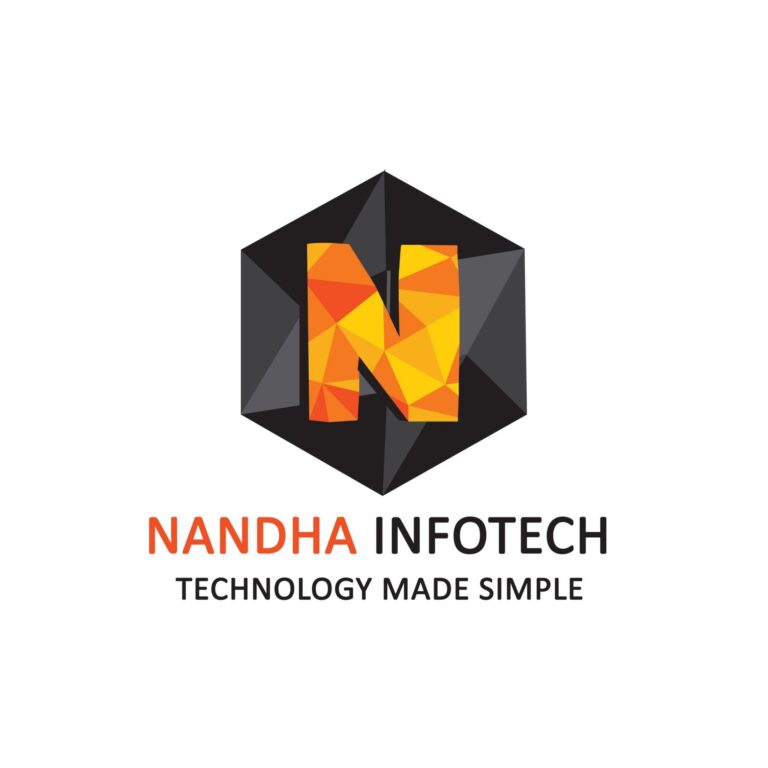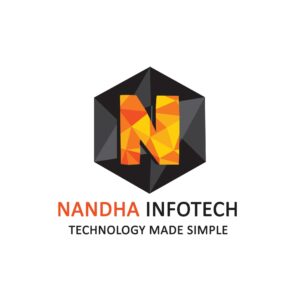 Your website / apps / and contact details
Company Name : Nandha Infotech
Headquarters' : Vellakovil
Corporate Office              :               Coimbatore
Founder Name                 :               T.Vigneshwaran
Contact : 8667619662 / 9952498572
Company Logo                  :