When and how did you start?
"During my childhood days, I used to do small projects using batteries, wires with my dad guidance. And then it was the year of 2011, I have joined by B.Tech in B.S.Abdur Rahman University. During our college, we use to do mini projects for the national level symposiums. On the year 2012, the Delhi gang rape documentary has pulled me down to do something for the ladies and sisters around us" Says the Founder Mr. Vigneshwar KG, Founder & CEO of Rajmall Inventives Private Limited
One question was on my mind are my sisters or friends around me are safe in this world?! So what I can do to make it better.
Then our team started to focus on the project which can resolve this issue. Then we started to analyze how this incident occurred and how it can be overcome. Then we made a mini-project with a panic in the sole of the shoe, so the person is in danger she can able to activate the panic button in the shoe without knowing the stranger. Then we thought we have reached our goal, but we didn't. Another rape incident took place inside Chennai IT park, that incident made us think in a different manner. Because IT people they won't prefer to wear shoe during their office. Then back to our whiteboard. We took around 3 months to analyze what girls usually prefer to wear, also which is easily accessible to activate the SOS during the incident but without knowing the stranger. Then after many ground research and analysis, we have concluded that button can be placed inside the ring and the with help of their mobile, they can able to send the panic alert without knowing the stranger easily. This was our final year University project in 2015.
But this was not our end of our journey. Because most of the people won't prefer to wear an accessory with just one application in it. Then we have found some more solution needs to be added. So to explore more Nanotechnology inside the small ring, so I have done my Masters in the UK to explore more functions in the ring. And I have presented my master thesis with the ring which holds some more functions in the year 2016.
   Brief about organization and founding members
 And then to bring this product to market, we have found crowdfunding platform inapt one. So we have incorporated our firm on 27 January 2017 as Rajmall Inventives Private Limited, with the brand name Xenxo. 

Xenxo

means protected of the family. So the functions in the ring will be used in such a way that, the whole family can able to lead a happy life without any painful incident due to any technologic drawbacks.
Mr. Ajeem Khan is more than my friend who was behind me in every situation. Together we have started doing projects from the first year of our UG. Mr. Hari Hara Sudhan was another bone back for all our technological advancements for all our projects till the date. Mr. Tamilavan & Mr. Dinesh another passionate people who have also believed and joined our vision to
"Empower each individual to change the world & together make the world, even more, safer and better place to live," Says Vigneshwar KG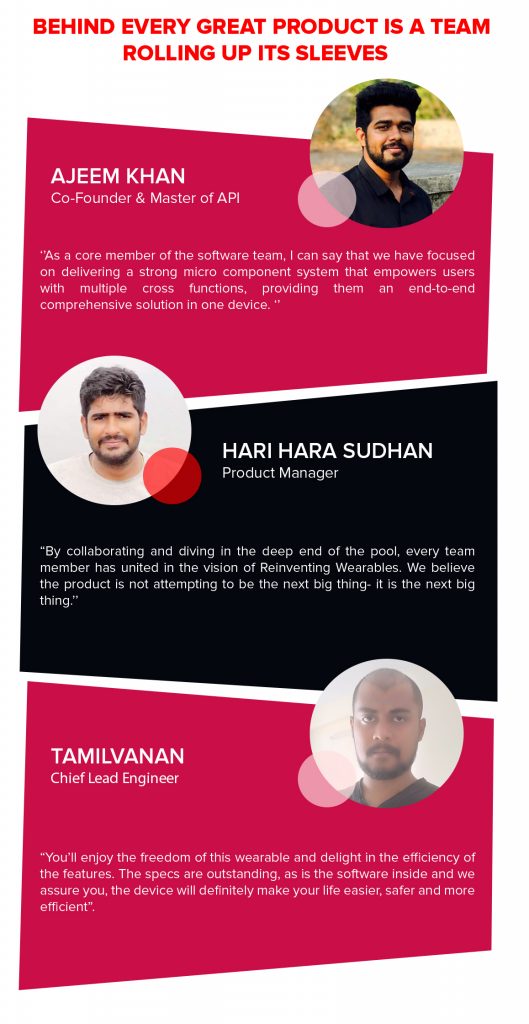 Image Credit/ Source: Rajmall Inventives Private Limited
The detailed journey, like what all you want to share with readers.
Apart from what I mentioned earlier, I would like to add we more points. We have many challenges faced so far that we never expected. Each and every day will be filled up with new challenges, instead of seeing as a problem or obstacles we started seeing a test to pass our mission towards the future.
                               About funding, plans for growth
Xenxo S-Ring

is our first contribution to the world, few more projects are set for the future. We prefer to connect direct customers through the crowdfunding platform, so we can get their direct reviews and feedbacks before bringing the product to our market. Then it can be more useful for our customers in many than we planned.
                                 Image Credit/ Source: Rajmall Inventives Private Limited
          Challenges and Opportunities/ Marketing Strategies
We have followed many strategies. One of them is blue ocean strategies to find what actual applications do a customer required in a day to enhance his life and on what sectors we need improvement to bring more values to our customers and what all the applications we need to put it down.
                                          Future plans and funding
We have planned go for the virtual launch of our product in the crowdfunding platform Indiegogo on 6Th of Feb (IST 9 PM) to speed up our development towards the manufacturing.
             A quote from the founder on the journey, or dealing with the challenge, or any inspiring moment.
"Not only doctors can save people live, EVEN WE ENGINEERS CAN DO"!
"We didn't just design the technology; we have crafted it with real-time solutions."
Xenxo S-Ring is "One of all and All for One".
One S-Ring will enhance the value for all the people in different sectors.
  EXCLUSIVE: Founder's advice to budding entrepreneurs
"Instead of looking a job, start looking for the REAL problems around you"!!
If you start utilizing the college days better in finding the real problems around you to start your dream company, rather than finding a way to join a dream company, make a lot of difference.
Start spending for valuable time to following your dreams, instead of someone else.
So make sure, with your idea, your pocket is getting filled rather than someone else.
I believe, this entrepreneurial journey is exclusive for the passionate people who work around the clock for the output, rather than only for the money. If we spend few years, not like others, rest of your years you can spend not like others, Of course, it will be tough during our initial days. Take god next to you, your mom as a real-time example. She has sacrificed, fought for 10 months before seeing our real face and bring us alive to this wonderful world. She believed that everything will be alright, and only after when she except the pain, we are here.
Only when you except your pain, the future for you will except you.
Start fighting for your dreams to bring your baby to this world.
"When each inventor brings up a real product to this world, he became a god to him product".
Initial form the team with more passionate people around you in different skills to bring your

product

up.
Don't think you're alone in your journey when you're moving towards your journey, the right people will join you at the right time.
So Keep moving, All the best!!!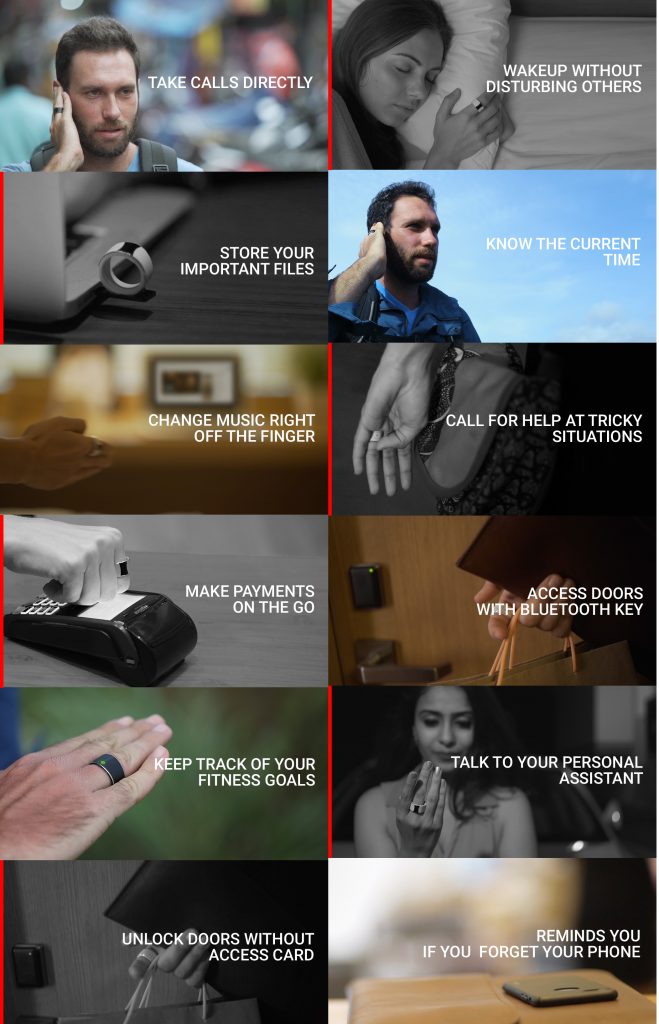 Image Credit/ Source: Rajmall Inventives Private Limited
Provide some statistics like revenues or  client acquisition
We have planned for few more tie-ups with startups which can bring more values to our customers.
We planned to sell around 5,000 Units in Indiegogo Platform.
Your website / apps / and contact details