If you love watching funny and quirky videos then it's time you search for "CarryMinati" on YouTube which is a channel made by Ajey Nagar, who actively uploads funny videos of roasting and ranting at people and also hilarious commentaries. Ajey with his sarcastic videos has become very popular among the youth that sometimes he needs to get out of his house in a hoodie so that his fans can't accost him.
He has been making videos since the age of 8 and uploaded his first video on YouTube at the age of 10. Before 2016, he found his art by video game live streaming and since then with the help of his energetic presentation style and Hindi lyrics, he is now one of the most followed Indian YouTubers. Ajey first named his YouTube channel as CarryDoel on which he made his videos in Sunny Doel's voice while playing video games. And then changed it when some suggested it on Facebook and he liked it. In an interview, he mentioned that Minati means Prayer in the Telugu language and the word inspired him to work better.
The video which made him popular was Roasting BB Ki Vines where he roasted Indian YouTuber Bhuvan Bam and it successfully achieved more than 1 lakh views. He also got a boost for his videos in January when his video against a Swedish YouTuber Felix Kjellberg, known as PweDiePie on YouTube, went viral on the internet. The video was titled "Bye PewDiePie" where Ajey rapped hi Hindi to indicate PewDiePie that "India will rule the entire world one day". His goal was to encourage Indians to stand up to everyone who ridiculed their culture and embrace their own identity.
Ajey has always focused on reaching a wider audience and that is the reason why he converses in Hindi in all his videos so that more people can relate. In his taste of funny and hilarious videos, he has also tried his hand at singing where he uploaded songs like Trigger, Charas Ganja, and Byepewdiepie on his channel. Since time, Ajey's journey has been praiseworthy where he has come a long way in such a small span of time.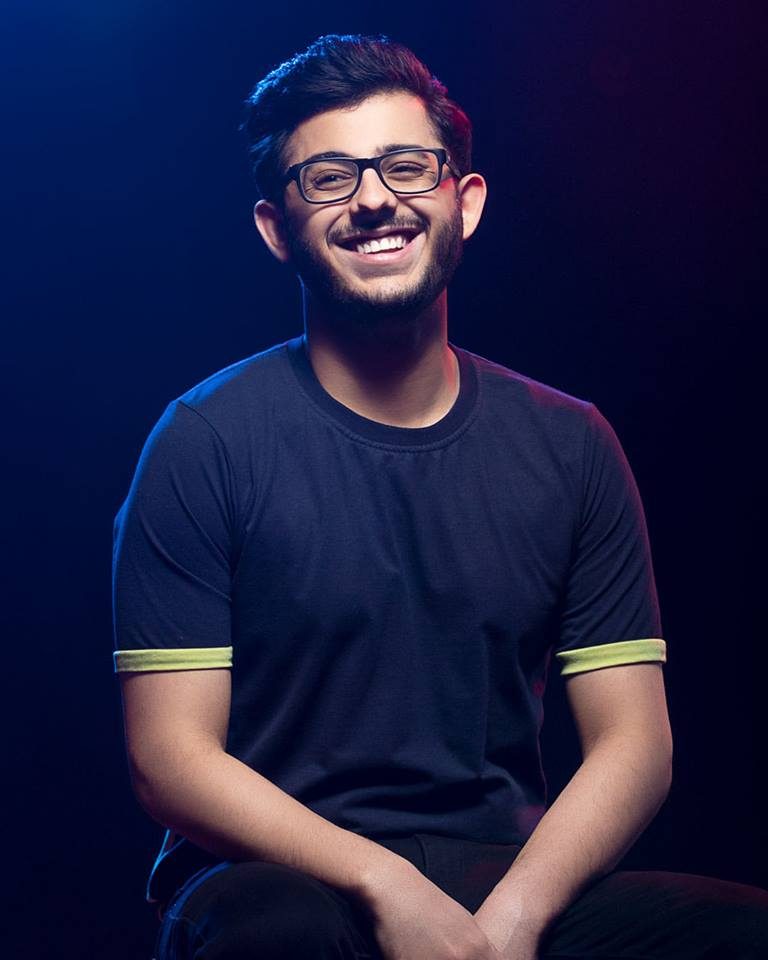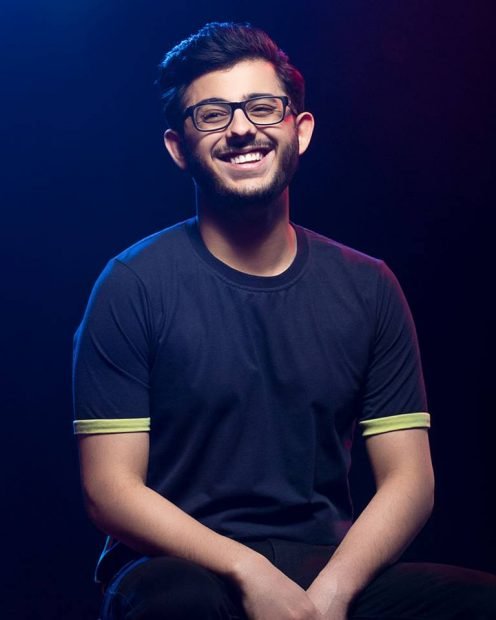 Ajey Nagar's Personal details:
He was born on June 12, 1999, and has gained a lot of name and fame since then, and has also achieved numerous accolades for his praiseworthy work online. Ajey has not really shared his personal details on his social media handles. He has been born and brought up in Delhi and has an elder brother, Yash Nagar, who is a DJ named Willy Frenzy. In an interview, he once mentioned that during his 12th Boards, he was nervous about his economics paper as he had not prepared well for it. So, with his parent's permission, he dropped school that year and passed his 12th through distance education.
During his teenage, he was a little overweight which ultimately caused certain health problems. To recover from those, he joined the gym and followed a strict diet routine and in the end, was successful in shredding that weight. He also faced some breathing problems because of his anxiety issues but was able to work them out for the better.
All his followers always keep a tab to know if he is dating or not but yet now he has not communicated any information on his girlfriend status and states that right now he is focused more on his channel. But numerous rumors say that he has been having an alleged affair with the Pardesi Girl, who is a YouTuber too.
| | |
| --- | --- |
| Vocation | YouTuber |
| Nickname | Carry |
| Age | 20 years |
| Date of birth | 12th June 1999 |
| Sun sign | Gemini |
| Birthplace | Faridabad |
| Hometown | Faridabad |
| Debut | COD Ghosts on YouTube |
| Height | 5'5'' |
| Weight | 60 Kgs |
| Body measurements | 37-29-14 inches |
| Eye color | Dark brown |
| Hair color | Black |
| Father and mother | Name not known |
| Brother | Yash Nagar (DJ named Willy Frenzy) |
| Religion | Hinduism |
| Girlfriend | Name not known |
| Schooling | Delhi Public School, Faridabad (Drop Out) |
| College | Never attended |
| Educational qualification | Senior secondary |
| Favourite actor | Akshay Kumar |
| Favourite actress | Disha Patani and Megan Fox |
| Favourite filmmaker | Sanjay Leela Bhansali |
| Favourite destination | London |
| Favourite color | Orange |
| Favourite food | Pizza |
| Hobbies | Playing video games, photography and travelling |
| Net worth | 30 – 40 Lakhs (Approx.) |
| Income | 3-4 Lakh per month |
| YouTube subscribers | 8.42M subscribers |
| Twitter followers | 849 K |
Ajey Nagar's Initial best career:
From the age of 8, Ajey decided to make videos and was inspired to make his own channel by watching football tutorials. In the year 2010, he began his channel titled "Stalth Fearzz" where he uploaded videos on football tutorials and other tricks about the game. He uploaded numerous videos but unfortunately could not acquire many individuals to watch his videos.
In 2014, he began another channel titled Addicted A1 where he uploaded game videos by mimicking Sunny Doel and Shah Rukh Khan with good commentary. This channel also couldn't fetch him the audience he was looking for. Then later in life, he came across a page titled Leafyishere where roasting videos were uploaded. That inspired him to upload funny and hilarious roasting videos. That's when in 2015, he changed his channel name to CarryDeol and uploaded roasts in the voice of SunnyDoel. The page later became well known as CarryMinati. Apart from this, he also does games live streams of his other channel titled CarryIsLive. During most of his interviews, he defines his channel in two words 'A Joke'.
He also once interacted with Tom Cruise on the red carpet in Paris who had come to promote his movie 'Mission Impossible' and there he was excited to meet him and also spoke about how in India people look forward to watching his movie with craze'. He thanked One Digital Entertainment and Paramount Pictures to give him the opportunity to interact with Tom Cruise and also promised to upload the video of his interaction.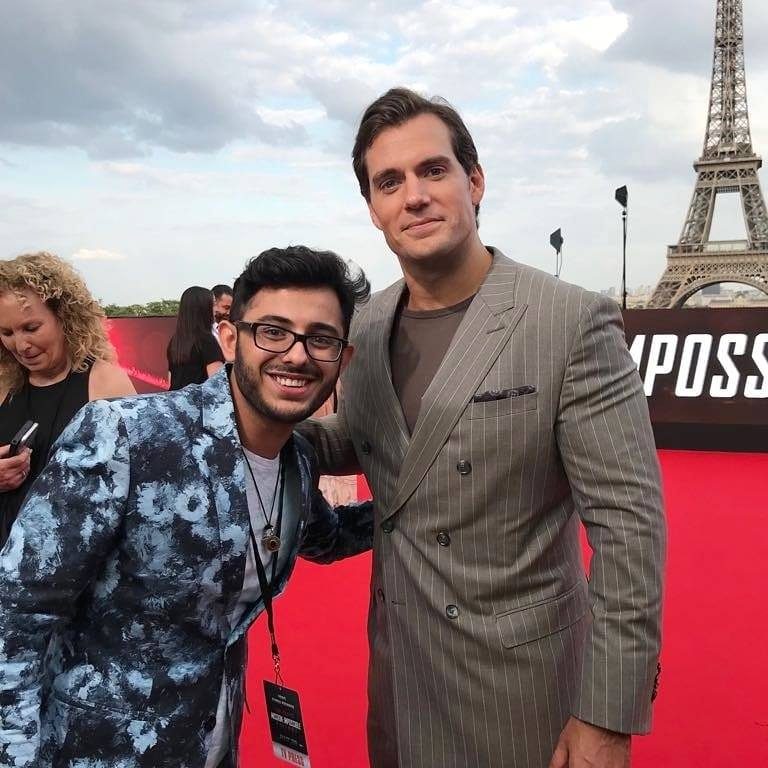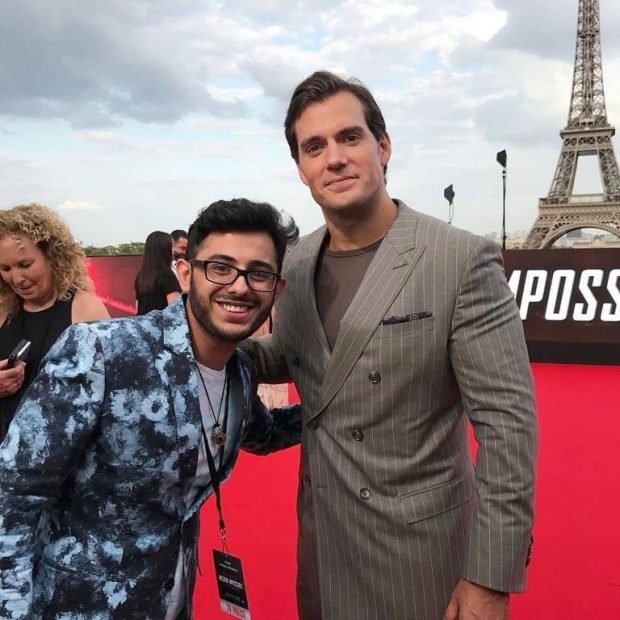 Ajey also won the YouTube Gold Play Button when he successfully crossed 1 million subscribers on YouTube in 2017. He has also been named in the list of Top 10 'Next Generation Leaders' by the Times Magazine in 2019.
The latest video which he uploaded was "Talented people of Vigo" which has fetched him nearly 6.7 million views. He is active on YouTube and makes sure that his audience never leaves his page bored. He tried to interact with his loved audience through the comments section and also endorses numerous products through discount coupons on his link.
Ajey Nagar with his work has gained immense popularity and has made amazing friends because of his charming personality. He has been an inspiration to numerous individuals planning to set in the YouTube world. If you're a gaming freak like Ajey or like watching Roast videos, then its time you connect with Ajey Nagar and get inspired to do better for yourself with no boundaries:
Faq's about Ajey Nagar (Carry Minati):
Which car does CarryMinati(Ajey Nagar) have?
Toyota Fortuner black-owned by CarryMinati worth Rs. 38.5 Lakhs (approx)
Is CarryMinati(Ajey Nagar) an entrepreneur?
You're reading Entrepreneur India, an international franchise of Entrepreneur Media. Known for his distinct commentary and sarcastic comedy videos, CarryMinati has carved a niche in entertainment and comedy on YouTube.
Which are the Top 10 richest YouTubers in India?
1. Carry Minati(Ajey Nagar)
2. Amit Bhadana
3. Bhuvan Bam
4. Ashish Chanchlani
5. Gaurav Chaudhary
6. Harsh Beniwal
7. Emiway Bantai
8. Nisha Madhulika
9. Vidya Vox
10. Sandeep Maheshwari
What is the net worth of CarryMinati(Ajey Nagar)?
Carry Minati has a net worth of USD 4 million
Who is the King of YouTube?
PewDiePie is the King of Youtube.
Who is the No 1 YouTuber in India?
Bhuvan Bam is very popular among the youth for his sarcastic content and comic timing.
Who is CarryMinati's(Ajey Nagar) crush?
CarryMinati may be dating social media sensation, Avneet Kaur.
Does Carryminati(Ajey Nagar) watch anime?
He has stated that he watched anime on Crunchyroll during a sponsored advertisement of the VPN Software NordVPN.
What is the age of Carryminati(Ajey Nagar)?
Carryminati's age is 22 years.
What is the real name of Carryminati?
Ajey Nagar is the real name of Carryminati.
Who is the brother of Carryminati(Ajey Nagar)?
Carryminati's brother name is Yash Nagar or Wily Frenzy
What is the height of Carryminati(Ajey Nagar)?
Carryminati's height is 5 feet and 5 inches.