This post was most recently updated on May 10th, 2021
In today's technological world the need to know the digital platforms has become a necessity. Due to the current pandemic situation, everything from groceries to shoes is available online at a click. Different brands have started competing with each other by offering discounts and designing out-of-the-box marketing strategies to target customers.
All of this has become possible due to the emergence of Digital Marketing. To do a profitable business online the need for digital marketing companies comes into existence. So, let's take a look at the top 10 digital marketing companies in the world in 2021:
List of Top 10 digital marketing companies in the world

WebEx is a famous digital marketing company founded in 1996 by William Craig. It has its headquarters at Harrisburg, Penn. This company has been successfully operating for more than 20 years now. They aim at providing the best digital marketing strategies to small and large-scale companies. Some of the popular services offered by WEBFX include SEO, PPC, Amazon Optimization, Web Design, Conversation Rate Optimization, Content, and Email Marketing.
This company has over 250 skilled experts that help to increase Google page rankings, leads, and transactions. They highly emphasize consistent and timely delivery of services. There 91% client retention rate allowed them to associate with Verizon, Wrangler, FujiFilm, Auntie Anne's, and Buffalo Wild Wings.
They have also cooperated with Salesforce, Facebook, Bing, and Google. Some of the awards earned by them include Inc 5000 Hall of Fame, Millennia's Best Place to Work, and Deal crunch Editors Retail Choice Awards.
Perfect Search Media is one of the best digital marketing companies in the world. Ajay Pattani founded this masterpiece in the year 2010 and has been ruling the marketing world since then. It has its headquarters in Chicago and emphasis on complete transparency in communication. They provide every possible service related to the digital marketing field from advertising, to Remarketing, to SEO. Some of its additional offerings include copywriting, UX design, and content development. Their experts even provide a customized strategic plan to their clients according to their requirements.
The analytical approach has also allowed them to collaborate with Columbia University, TCS Education, and the American Association of Dermatology. Clients like Century Link, Dylan's Candy Bar, New York Film Academy, Goodyear, Rubicon, and Stage Stores also add to the list. Awards like MarCom Gold Award, Timmy Awards, and Interactive Marketing Agency are all under their name.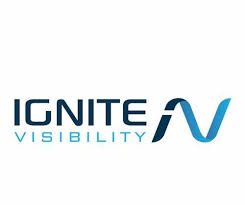 This digital marketing company is successfully providing comprehensive services for the last 20 years. It came into existence in 2013 under the leadership of John Lincoln and has their headquarters at San Diego, California. Ignite visibility is mainly known for its Forecaster Method and competitive analysis. Services offered by them include SEO, CRO, PPC, SMM, Local & International Search Marketing, Reporting & Analytics, and Franchise Marketing.
Some more services include Amazon Marketing, Email marketing, ecommerce marketing, website designing & development, and Public Relations.
Currently, they have more than 150 clients like Tony Robbins, 5 Hour Energy, Fix Auto USA, EOS Fitness, Door dash, Wedding Wire, COX, The General Insurance, Sharp, and Accredited Debt Relief. Ignite Visibility has also received some prestigious awards like Search marketer of the year, Google certified premium partner and Most Admired Business in San Diego.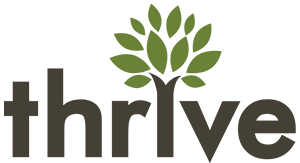 In the year 2005, Matt Bowman founded a digital marketing company called Thrive Internet Media. It is one of the oldest yet successful digital marketing companies in the whole world. It has its headquarters in Arlington, Texas, and offices in Florida, California, Minnesota, and New York.
They aim at building a website from the scratch, providing cost-effective strategies along with on-time delivery. Some of the services they offer include web hosting, SEO, PPC, email marketing, content writing, CRO, and video production.
Thrive Internet Marketing has collaborated with some notable companies like Hurom, D & D Beyond, Berryman Products, and Daryl Food Relocation and Logistics. It has also received the Fort Worth Inc's Entrepreneur of Excellence Award, Google, Premium Partner, and Inc 5000 fastest Growing private company.

Disruptive Advertising earlier known as FoundROI came into existence in the year 2012through the efforts of Jacob Baadsgaard. It is a Tech-based digital marketing firm that has its headquarters in Lindon, US. They focus on attracting clients and building long-term relationships with them. Till now they have conducted over 2500 marketing audits to analyze online traffic, client behavior, and competitor strategies. They prefer having an intimate communication style and show active participation in fulfilling the requirements of the clients.
Some of the services that they offer include Digital Advertising, SMM, PPC, and Integrated Marketing, ecommerce Marketing, Google Ad Words, Facebook Ads, and Web Analytics. Paid Search, Creative Ads, Email Marketing, and Facebook Marketing also add to the list of services offered. They have also partnered with clients like Adobe, KPMG, Guitar Center, Crossover Symmetry, BPI Sports, Penny Mac, Scotts MiracleGro, and Fandango. Death Wish Coffee, Diesel Power Gear, Litter-Robot, Conoco Phillips, and Sportsman's Warehouse also contribute to the list.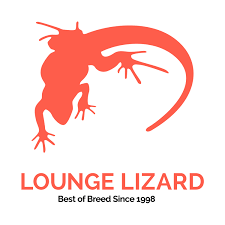 This 23 years old digital marketing company was established by Ken Braun in the year 1998. It has its headquarters in New York and mainly focuses on brand creation along with web designing. It also has its offices in Long Island, Los Angeles, Nashville, and Washington DC. It provides its clients with user-friendly and neat graphic designs and websites. Services like SMM, PPC, SEO, SEM, CRO, Mobile App Development, Word Press Web Design, Shopify, and Woo Commerce Web Design are their specialty.
For the last 23 years, it has engaged with a large number of clients like Dylan's Candy Bar, Renaissance Capital, and Agility. Adding to the list are Honeywell, Disney, Broadway League, Nikon, Mott, KORG, TONY Awards, RuPaul, Marshall Amps, Canon, ISUZU, and FESTO. Lounge Lizard has also received awards such as the 2014 W3 Awards, and Interactive Media Award.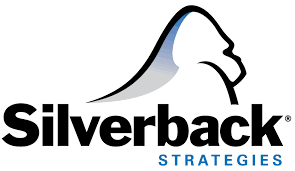 This digital marketing company was started in the year 2007 by Neil Welsh and has it's headquarter in Alexandria, US. It specializes in digital marketing practices like PPC, SEO, SMM, Google Analytics, and Ad Words. It also helps their clients in improving the online presence of their website and increasing sales traffic. Services like web designing, branding, advertising, website development, and performance analysis are also offered by them.
Silverback Strategies has also served some of its notable clients like Discovery Education, Mattress Warehouse, and Strayer University. It is also a four-time winner at Inc. 5000 and awarded as best places to work in Washington.
SEO BRAND is a popular digital marketing company that came into existence in the year 2006 by Mike Salvaggio. It has its headquarters in Boca Raton and offices in Paris, Miami, Montreal, and Pennsylvania. The company specializes in creating websites, maintaining social media pages, and image licensing. Its 15 years of experience in the digital marketing field helped in successfully ranking more than 1 Lakh pages till now.
Some of its services include SEO Audit, Keyword Research Service, Marketplace optimization, web design, branding, and PPC. Clients like LG, Forbes, Mont Blanc, Ritz Carlton, and Giorgio Armani have benefited from its services. SEO BRAND INC has also received the title of the Best App Store Optimization Company and Best SEO Reseller Company.
It is a digital marketing company that came into existence in May 2004 by Mahesh Murthy. The company has its presence in Bangalore, Zurich, New Delhi, Singapore, and Santa Clara. They have their main office in Mumbai and follow an integrated marketing approach. Their focus is on Connected and Global marketing that is different from traditional marketing styles.
The experts formulate strategies that are user-friendly and capable of competing with the real world. PINSTORM PRIVATE LIMITED offers services including Facebook campaign, web designing, advertising, and search engine optimization.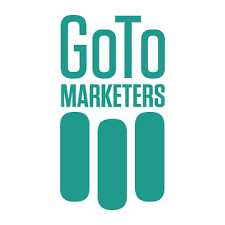 Go To Marketers Inc is a digital marketing company developed by Terry Brown situated in Toronto, Canada. Some of the services offered by them include SEO, PPC, Web design, branding, public relations, and social media marketing.
It also helps its clients in managing their social media accounts such as Twitter and Facebook to create landing pages, brochures, and posters. Clients like Navvia, FreshWorks, Cherwell Software, Servicenow, Actian, Kepner Tregoe, and BlueKiwi have also used its services.
Digital Marketing involves various important steps such as finding the prospective clients, analyzing their needs, providing alternatives, and on-time delivery. If all these procedures are followed then the clients can generate high revenues and internet presence.
There is no specific way as to decide which company is the best but every marketing company has some unique services to offer. The services offered and the client reviews help to access the credit worthiness and capabilities of the experts working in these companies.
Nowadays there is also a great demand for digital marketers, graphic designers, website developers, and Google analysts. All these skills add a significant advantage to your digital marketing career and are also useful if you wish to start your own business. So, dive into the exciting world of digital marketing and enhance your vision of the online world.