Who is Harish Sivaramakrishnan ?
Harish Sivaramakrishnan is an Indian playback singer and the lead vocalist of the Bangalore-centric famous Carnatic progressive rock band Agam. Engineers are not known to be the best artists, but Harish broke all the stereotypical myths and became the frontman of the Carnatic Progressive rock band, Agam.
As I'm writing about this man, I'm presenting him not only as a musician but as an engineer, a marketer, and a designer who inspired a lot of people out here to continue their passion along with education.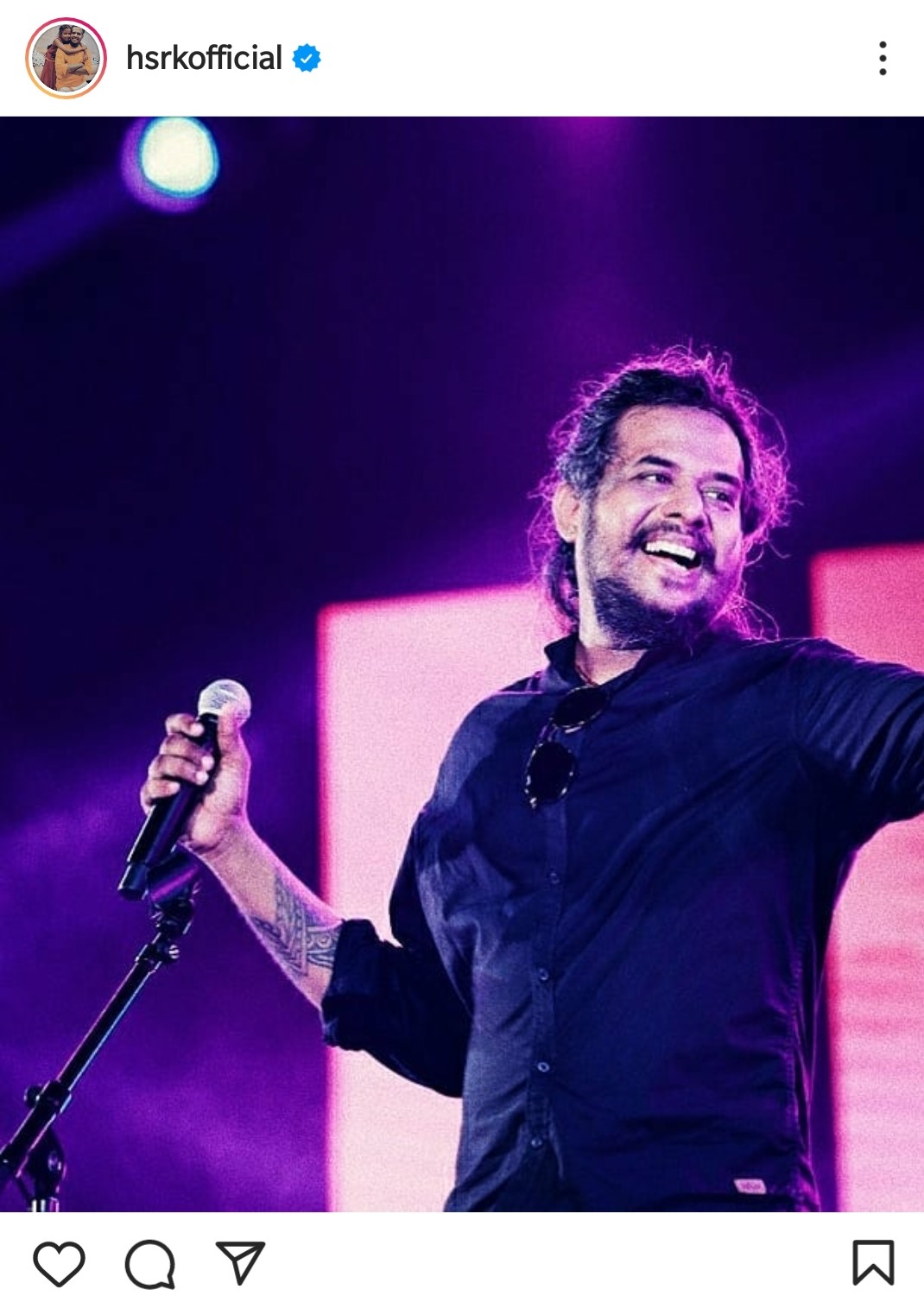 Harish Sivaramakrishnan Early Age :
This rock star was born on 27th September 1970 in Shoranur, Palakkad district in Kerala. Now Harish Sivaramakrishnan is 40 years old. He is a chemical engineer from BITS, Pilani. He was one of the first engineers to work on Adobe's Flex platform and became their worldwide developer evangelist. Moreover, adding to his list of skills, he is currently designing UX and UI'S. he worked with Myntra as their UI architect and is currently the VP for font-end engineering and UX at Freecharge.
He is also the Chief Design Officer of CRED. Extraordinary skills with an intelligent brain have been the hallmark of Harish's remarkable career so far and it literally inspires us to think about the passion we have along with the education.
Harish Sivaramakrishnan Hobbies :
From childhood, Harish was into music and guitar. Later it became his passion and career.
Harish Sivaramakrishnan Family :
He was born in an Indian family. Asha Sivaramakrishnan is the wife of Harish Sivaramakrishnan and Shreya Sivaramakrishnan is their only daughter.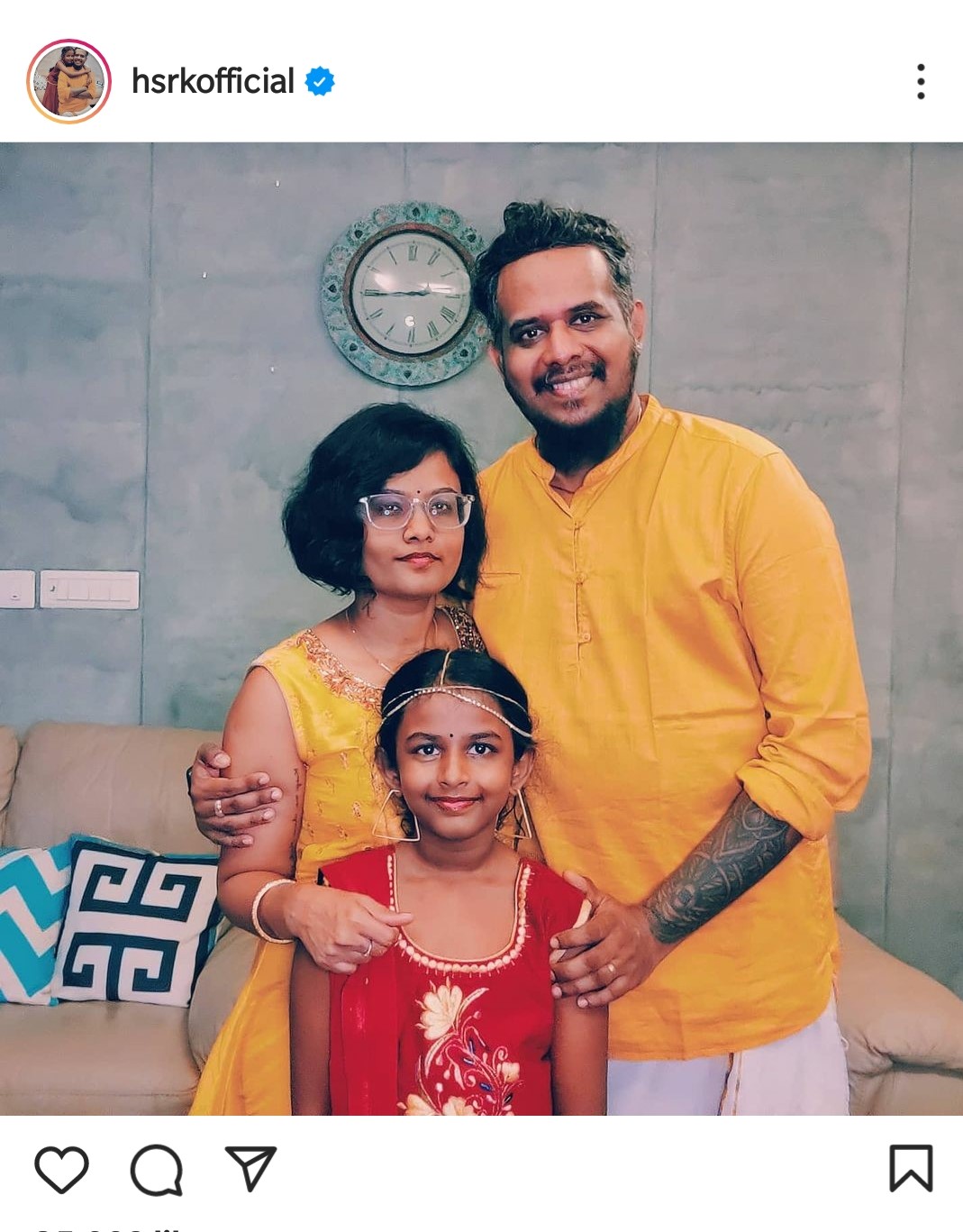 Harish SivaramakrishnanMusic Life :
At the age of five, Harish Sivaramakrishnan initiated his training in Carnatic music with Chembai Kodandarama Bhagavathar and then started to take lessons from Ayamkudi Mani. It was his intense training in Carnatic music that led him to form the band 'Agam' with his college mates in the year 2003. Now, this amazing vocalist is with over 292.8K monthly listeners on Spotify.
'Agam',a journey to remember :
Agam's musical genre is Carnatic Progressive Rock. In Malayalam/Tamil, Agam means 'Heart, soul or the inner soul'. The band takes inspiration from Traditional Carnatic music and progressive rock acts like Dream Theater. Their logo is inspired by the folk art of Theyyam of North Kerala.
The current lineup of Agam band consists of Harish Sivaramakrishnan (Vocals), Swamy Seetharaman (Keyboards and lyricist), T Praveen Kumar (Lead guitarist), Aditya Kashyap (Bass guitarist and backing vocals), Sivakumar Nagarajan (Ethnic percussions), Jagdish Natarajan (Rhythm guitar), and Yadhunandan (Drummer). Sometimes Agam is featured on the Malayalam Music channel Kappa TV.
Their amazing musical journey began in an apartment studio where they started experimenting with new innovative compositions of music under the name of 'Studio F6'. Later the band was renamed 'Agam'. Agam received its big outburst in the year 2007 when they participated in a band hunt named "Oh La La", organized by Tamil television channel SUN TV. After the great success in that music competition, they started to perform in concerts and mostly music festivals in South Indian cities like Bangalore, Chennai, and Hyderabad.
After 2010, Agam started to gain more popularity in India and got opportunities to perform in various high-profile music festivals like Chennai Sangram, the MAD Festival, the Fireflies Festival, Octoberfest, etc. Apart from this, Agam has performed in many cafeterias, college fests, and charitable events.
Later, Agam has also showcased its talent at the Malaysian Independent Live Fusion Festival in 2017 and 2018 and also in Singapore's KalaUtsavam in 2012 and 2017 at the Esplanade Theaters. In June 2018, they gave a performance at London's Southbank Centre as part of the summer contemporary music season.
From a passion to a band formation and to be recognized worldwide, Harish Sivaramakrishnan played a vital role in the music industry of India.

Harish Sivaramakrishnan Wiki:
| | |
| --- | --- |
| Name | Harish Sivaramakrishnan |
| Also Known as/Nickname | Harish |
| Date of Birth | 27th September 1970 |
| Age | 40 |
| Birth Place | Shoranur in Palakkad district |
| Citizenship | Indian |
| Wife | Asha Sivaramakrishnan |
| Hobbies | Music and Guitar |
| Education | Chemical engineering |
| Alma mater | BITS, Pilani |
| Occupation | Playback singer,Composer,Vocalist |
| Employer | CRED |
| Title | Chief Design Officer |
Harish Sivaramakrishnan Songs :
This great musician comes vocalist made some beautiful compositions. A few among them are as follows :
Dhevadhai Pol Oruthi
Paarvanavidhuve
Oru Vanchi Paattu
Malhar Jam
Unnai Maatrinaal
Varikallo
Paalnilaa
Nee Vasantha Kaalam
Marayumo
Yaminiyaai
Unnai
Carnatic Music and Harish Sivaramakrishnan :
At the age of 5, Harish started his lessons in Carnatic music from Chembai Kodandarama Bhagavathar. Since then the music and playing guitar became his hobby and the ultimate reason for existence.
As an ardent follower of the Carnatic music genre, he started to rock the indie music scene in the country and giving Carnatic music a new soundscape that segues into new sounds without tampering with the solid Carnatic base. Harish wanted to introduce this music form to everyone for basic two reasons.
Harish wanted to introduce this music form to everyone for basic two reasons.
Firstly, because of his unfettered love and admiration for Carnatic music and secondly, his strong belief in the tradition of limiting a music format and it can be boring and predictable for the listeners.
He also affirms that Carnatic music is an extremely liberating art and there is a lot of things to learn and explore. He just wanted to break the traditional culture of Carnatic music and tried hard to do something new with this beautiful music genre.
Once, in an interview, Harish Sivaramakrishnan said," If you take the same raga and sing a Kriti, there might be many who would yawn. So it's basically the format and not the raga or the presentation. It becomes a formalized way of presenting a raga, which gives it an unnecessary air of seriousness". According to him, a typical and traditional Carnatic concert gives the impression that listeners must have a certain degree of understanding of technicalities.
Thus, this young rock star stole the hearts of many people throughout the world and currently one of the famous singers in India.
Harish Sivaramakrishnan Images/Pics: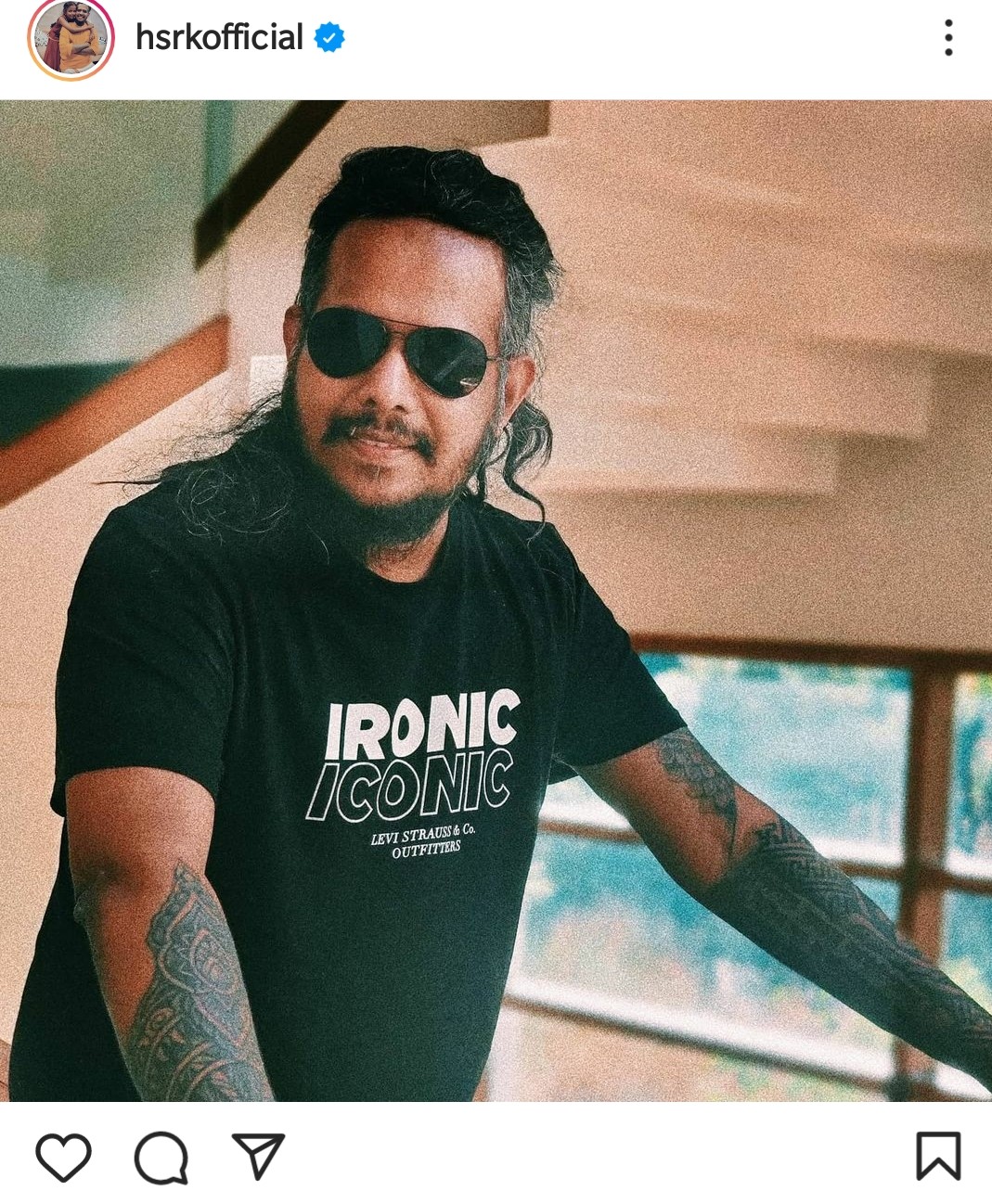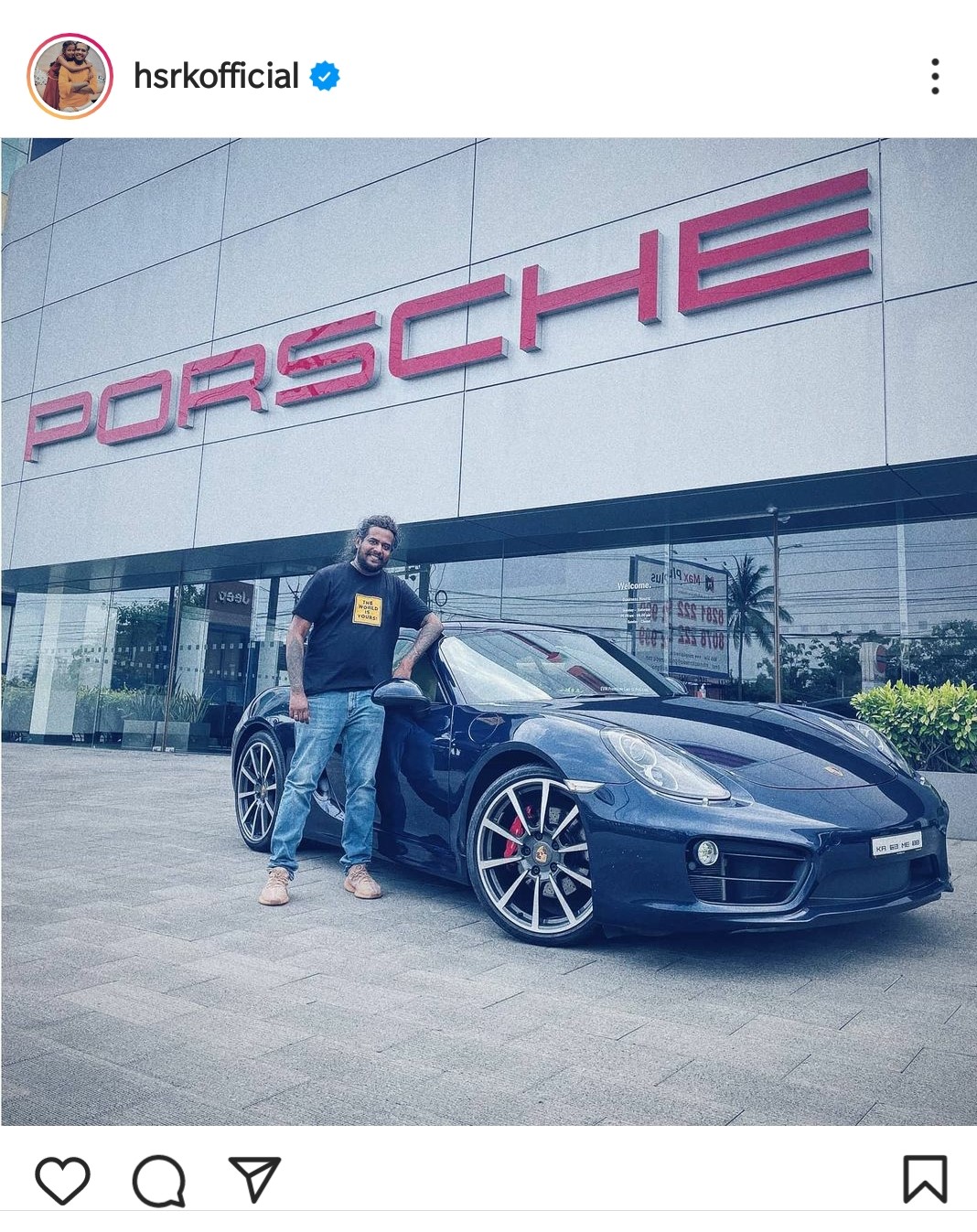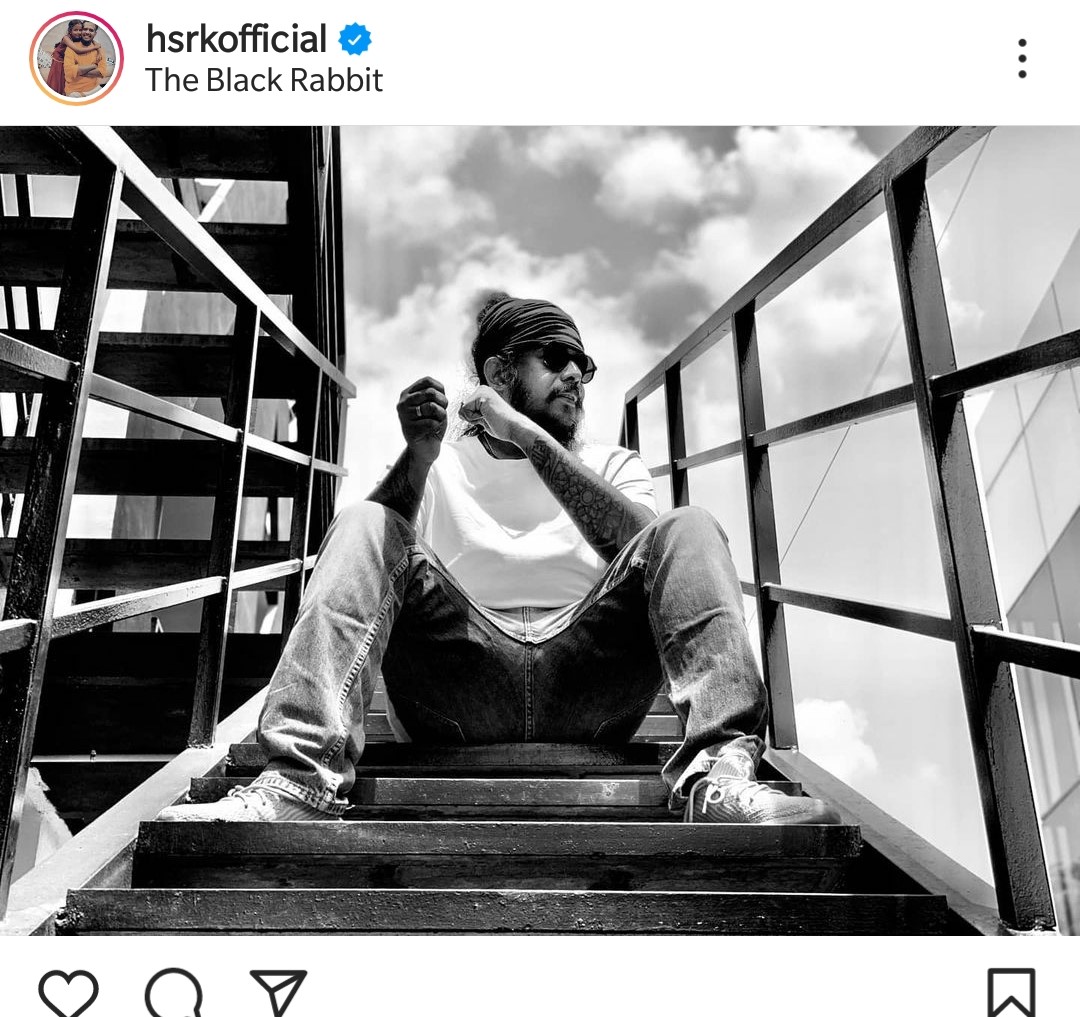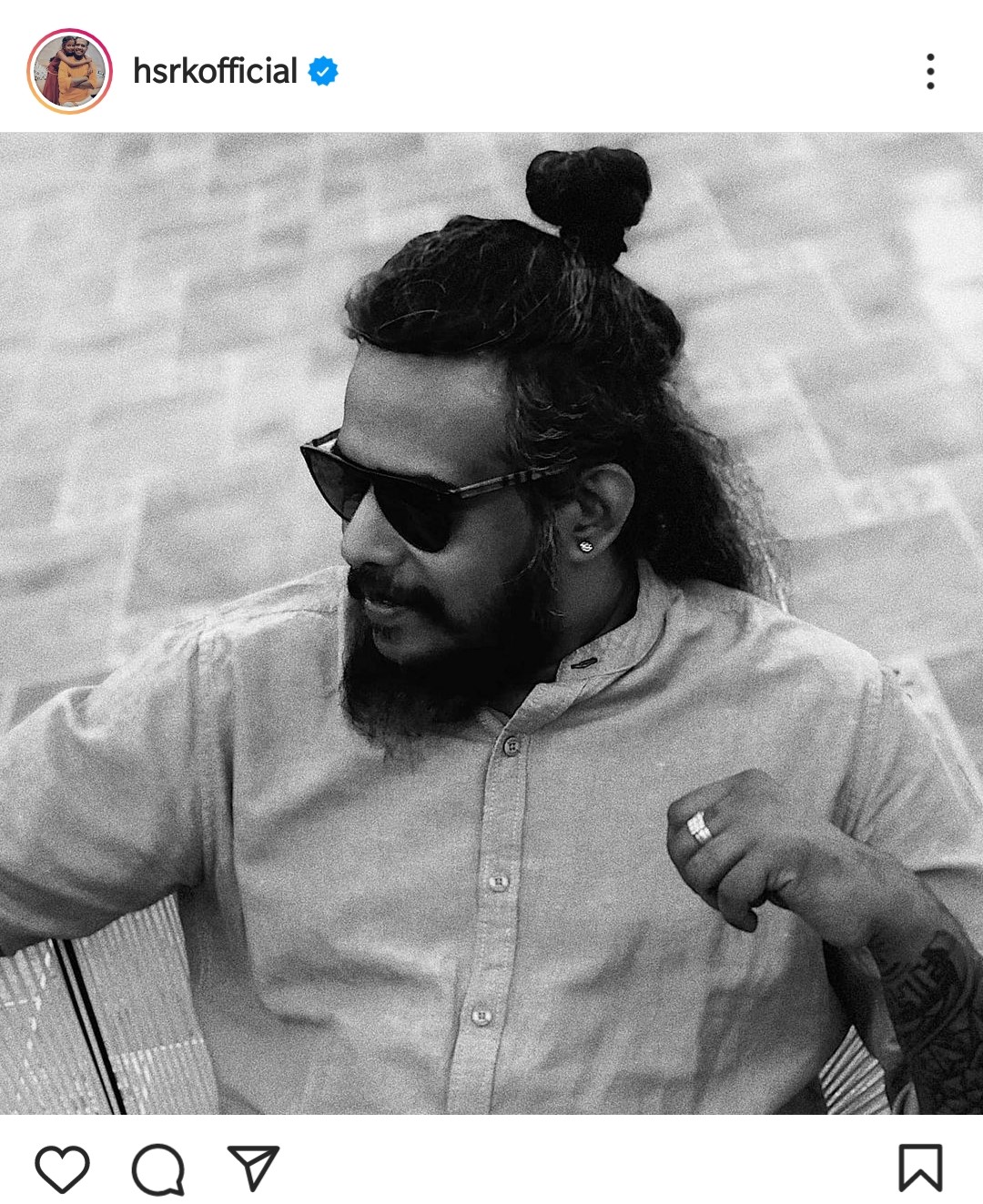 An Engineer and a Rock Star :
Basically, Harish Sivaramakrishnan was from a middle-class family and he was just pursuing chemical engineering from BITS, Pilani to secure his career and future. He chose this as a career option at the age of 14 or 15.
He loves to think about every problem analytically and realizes that life is a platform for problems and the more one can solve them, the more success it will bring. Apart from this, from the deep affection for the music, he started a band ' Studio F6' with his college mates later this band got recognized as 'Agam'.
After college, Harish first got a job at a startup named Ascendum Solutions as a JS engineer. He is the ultimate inspiration for those people who possess passion but still unable to make it happen of the educational pressure.

From Engineering to Evangelist :
Later Harish took a job in Adobe, where he was one of the first engineers working on Macromedia Flex, which Adobe had acquired. Harish took up the role of platform evangelist and subsequently worldwide developer evangelist at Adobe.

The Designer, a new journey :
Though he was not trained properly for a designer, Harish accepted some senior designer roles at prominent startup-like Myntra and now Freecahrge. He was in fact involved in building one of the world's first markup-based UI frameworks.
He never did a lot of photoshop but he had some basic ground knowledge and experience about designing from his previous job as an engineer. According to this great person, most great designers aren't necessarily trained in them, mostly they're psychologists, historians, economists.

Management of Time :
As the lead vocalist of the Agam band, he stays very busy always. After getting recognition from foreign countries, the band tours extensively. He is also a young family man with his wife and a little daughter.
He is also in a company named CRED as the chief designer. Literally, with so many activities it's highly impossible to make time for his own life.
But unbelievably he manages all the life equations properly as he told. In an interview, he shared his secret magic for maintaining time. He stated, "Time is in your mind, man. When you have harmony and equilibrium about what you do, every minute is worth more. For example, I don't think of the gig I have to play when I'm working on a UX problem. You just need to compartmentalize these things".
I think he also builds an image of perfectness in the field of management of time.
As the Epitome of a new generation :
From a former engineering student to a rock star, from an evangelist to a graphic designer, it's a hardworking journey of his life. It's very unlikely to be talented and to maintain everything in a perfect manner. This super talented rock star points out a lot of aspects of one's life. As a family man, he is caring, as an employee he is dutiful and as a rock star, he is an innovative person. Maintaining everything so beautifully isn't a matter of a joke!
Harish Sivaramakrishnan forms an image of a multi-talented person who prioritizes his passion and education at the same time. He is the epitome of a multi-tasker, a great musician, an employee, an amazing father, and a caring husband. I think everyone should look up to this amazing person to gather the proper lifestyle along with many inspirational subjects.

Interesting facts about Harish Sivaramakrishnan :
Here are some interesting facts about this great man, Harish Sivaramakrishnan.
He doesn't believe in traditional music. Rather he loves to rearrange the format to make it more attractive and definitely not boring!
Sometimes he performed for charitable events. Definitely, he is an example of a kind-hearted person.
Harish Sivaramakrishnan is the ultimate example of a multitasker. But whenever someone says it out loud, he says "It's about managing the time properly. I certainly don't do everything altogether!"
Harish has traveled a long way, drawing the youth to their specialized format of Carnatic music.
Faq's about Harish Sivaramakrishnan:
What is the age of Harish Sivaramakrishnan?
Harish Sivaramakrishnan is 40 years old.
What is the name of Harish Sivaramakrishnan's wife?
Asha Sivaramakrishnan is the name of Harish Sivaramakrishnan's wife.
Where does Harish Sivaramakrishnan work?
He is currently the Chief Design Officer at CRED, after working for over a decade in Adobe and Google.
Who is Agam Agam?
Agam is a Bangalore-based contemporary Carnatic progressive rock band.
What does Akam mean in Tamil?
Akam (Tamil: அகம், akam) is one of two genres of Classical Tamil poetry which concerns with the subject of love, the other (puṟam) concerns the subject of war. It can also be translated as love and heroism.
What does Agam Agam mean?
worry; anxiety; foreboding; misgiving Synonyms: ligamgam, tigatig, balino, bagabag, balasaw, kaba, kutob, duda, alinlangan. reflection; meditation Synonyms: bulaybulay, dilidili, gunam-gunam, pagwawari, salimsim.
What is the Harish Sivaramakrishnan Instagram?
Harish Sivaramakrishnan Instagram is Harish (@hsrkofficial)
What is Harish Sivaramakrishnan Facebook?
Harish Sivaramakrishnan facebook is facebook.com/public/Harish-Sivaramakrishnan