When and how did you start?
We Started our Journey in February 2017 on the mission to do something innovative in the field of recruitment, says Team Impress Ai.
How did you come up with the idea? Your inspirational moment
The inspiration came from the previous business- Ideation during the year 2016, accessing candidates for data science jobs while working in a previous company.
While pursuing this, We noticed that many recruiters and hiring managers faced similar challenges:
Recruiting talents in areas where they had limited knowledge
Receiving a high volume of applications for each role while managing many roles
Unstructured methodology for decision making, like "gut feel"
The founders came up with the idea of structured interviews with machines. To do interviews at scale and to engage with the candidate at a larger scale than a human recruiter.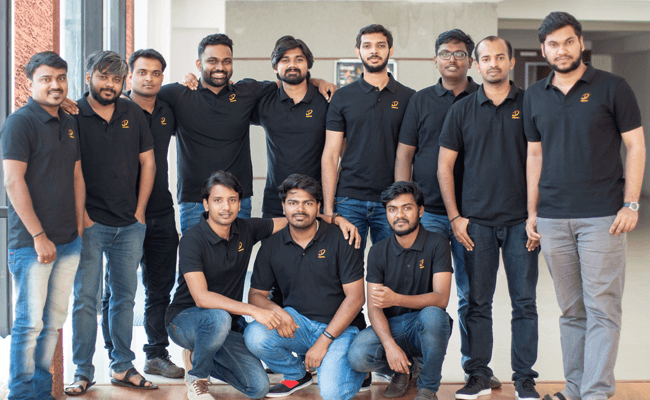 Brief about organization and founding members
impress.ai is an AI chatbot platform for recruiters. These conversational bots conduct competency-based structured interviews using techniques from Industrial-Organizational Psychology, specifically situational judgment questions. Our conversational bots autonomously interview, engage, and shortlist candidates at scale, 24/7 and actively fight human bias by hiding biasing information from human reviewers.
The co-founders, Mr Sudhanshu Ahuja, Mr.Vaisagh Viswanathan, and Mr Amrith Dhananjayan met at NTU. They started working together on a candidates assessment platform and later on they ideated and started this recruiting platform.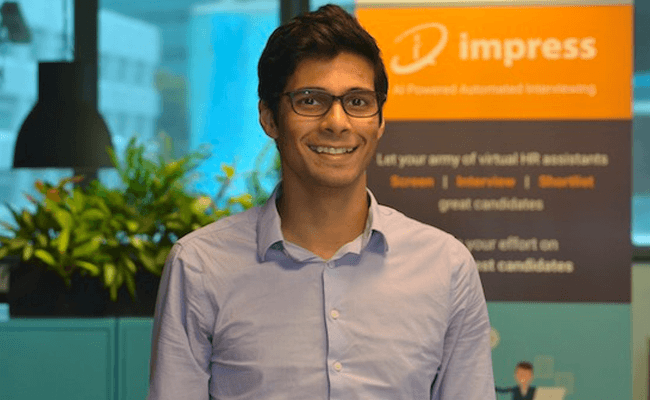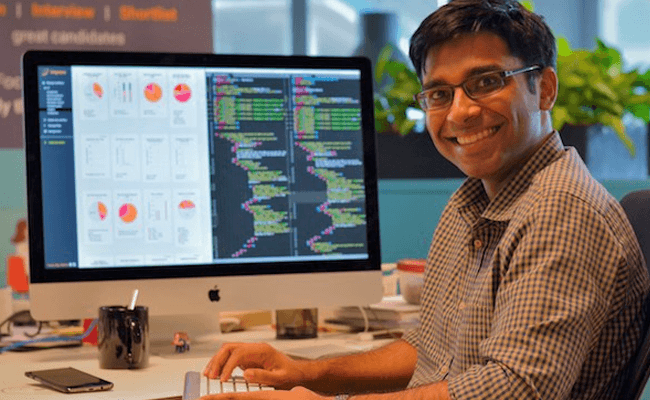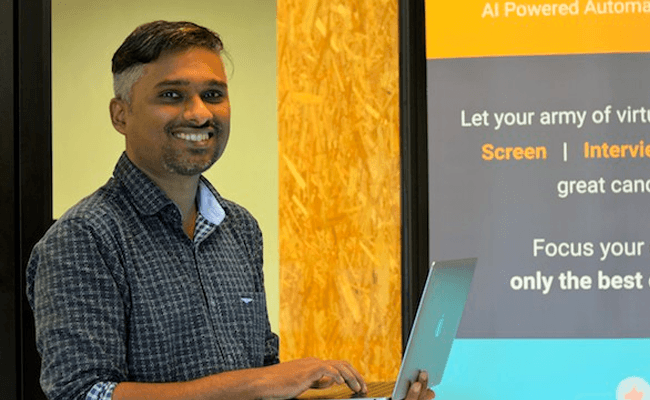 The detailed journey, like what all you want to share with readers
Our first customer "DBS Bank" agreed with our vision in 2016. Improving candidates experience, Wanted recruiters to spend more time with potential candidates, while machines do admin tasks.
Deal was hard to get. Back then it was just the 3 founders. We had closed the deal based on relationship and trust of DBS with founders.
One of the things we did to get the deal is when we met the CEO at a conference and informed him about our idea. Getting DBS Bank as a customer was a major milestone for the company.
About funding, plans on growth
Series A – We are in the round now.
We have grown at a very fast pace. Last year around the same time, we had a 5 members team, now we are a 25 members team. Our revenue growth has been very significant and we are in a position to scale up to more companies and more countries than Singapore. We target to achieve a $100M valuation by 2023.
Challenges and Opportunities/ Marketing Strategies
Most of the enterprises want to do business with a safe and bigger brand. We overcame this in the Singapore market and we were able to bring sections of Singapore Govt as clients.
Future plans and funding
Planning to expand to the US market next year and in series A now.
A quote from the founder on the journey
"When I was looking for a job a few years back, I had applied to many of the key MNCs in Singapore and I got rejected from many Mnc's. Today, most of them are our clients", says Mr.Sudhanshu Ahuja, CEO of impress.ai"
EXCLUSIVE: Founder's advice to budding entrepreneurs
Build a company based on ideas, never build a company only to make money. When your interests and ideas are put into action, everything else will fall in place.
Provide some statistics like revenues or client acquisitions etc
We have significantly grown in terms of revenue and have some of the reputable MNCs as clients in Singapore.
Your website / apps / and contact details
Url : https://impress.ai/
Singapore
NUS [email protected] Science Park,
83 Science Park Drive, #02-03/04
Singapore 118258
Phone: +65 8750 2045
India
KSIDC Business Incubator,
Geo Infopark,
Infopark Campus, Kakkanad,
Cochin, Kerala,
India – 682030
Phone: +91 80898 25363
US
221 Commons way Princeton NJ 08540
Phone: +1 347 699 0273