Lithium-ion battery producers in India now import cells from China or Taiwan and assemble them in India in various series and parallel configurations. Due to India's lack of Lithium resources, it is mainly reliant on other nations with Lithium reserves.

Manufacturing lithium-ion batteries in India becomes expensive, mainly when imported, raising the cost of electric vehicles. To reduce the cost of electric cars, it is required to reduce the cost of lithium-ion batteries. As a result, it is proposed that lithium-ion batteries be manufactured in India.

In India, lithium-ion batteries are used in electric vehicles and other applications where electrical power must be stored, such as renewable energy sources and distributed generation. According to the Indian government, 10GWh Li-ion cells would be required by 2022, 60GWh by 2025, and 120GWh by 2030.

We will rank the Top 10 Lithium-Ion Battery Manufacturers in India based on price and market value in this post.
List of Top Lithium-ion battery manufacturers in India:

Exide Industries


Exide has long been recognized as one of India's most trusted brands, with unrivaled recall and repute. Due to our constant focus on innovation, vast geographic reach, strong connections with marquee clients, and constant technology upgrades with worldwide business partners, it is a clear frontrunner in the lead-acid storage battery field for both automotive and industrial applications.

IL is India's top lithium-ion storage battery manufacturer, with the broadest range of traditional flooded and creative VRLA batteries. The company supplies the domestic market, but it also sells batteries to Southeast Asian and European countries.

Exide has operations in nine sites in India, seven dedicated to batteries, and two manufacture residential UPS systems. Exide functions in the United Kingdom, Singapore, and Sri Lanka, and its produce exported reaches 45 countries across six continents.

Website: https://exideindustries.com

Amperex Technology Limited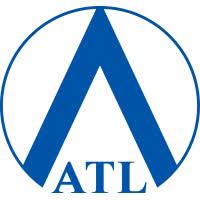 ATL is the world's leading manufacturer and creator of lithium-ion batteries. They have a pan-global presence for their high-tech, high-volume expertise in designing, producing, and packaging high-quality rechargeable lithium-ion battery cells and packs.

It is a high-tech firm focusing on offering high-quality rechargeable lithium-ion battery cells, packs, and system integration solutions, as well as innovative technologies, manufacturing facilities, and high-quality services.
It cooperates with world-renowned branded smartphone, tablet, and laptop OEMs, drones, robotics, power tool specialists, VR/AR pioneers, and other wearable and brilliant home technology trailblazers to help the world connect better, survive longer, live more accessible, and fly higher. The company is headquartered in Hong Kong, but it also has activities in the Indian state of Haryana.

It is becoming one of the top lithium-ion batteries manufacturers in India. Website: https://www.atlbattery.com

Amara Raja Batteries Limited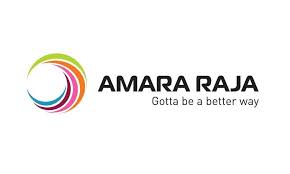 The Amara Raja Group is an Indian firm situated in Tirupati. The corporation operates automotive battery manufacture, packaged foods and beverages, electronics product manufacturing, infrastructure, power system production, sheet metal fabrication, and fastener fabrication.

The Amaron vehicle battery brand, which is India's second most popular after Exide Industries, is well recognized by the Amara Raja Group. Dr. Ramachandra N Galla's Amara Raja Group is one of India's fastest-growing conglomerates, with a revenue of over USD 1 billion and a global client base of over a billion people.
A total of 14,000+ people from six companies encompassing 14 businesses are actively involved in the company's growth.

It is also one of the best lithium-ion battery manufacturers in India.

Website: https://amaraja.com

HBL Power Systems Limited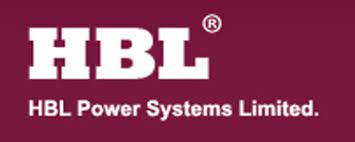 HBL NIFE Power Systems Limited (Formerly Sab Nife Power Systems) is a Hyderabad battery and power systems company. Hyderabad Batteries Ltd (HBL) and SAB Nife Power Systems Ltd (SAB Nife Power Systems Ltd) amalgamated in 1999 to establish the company.

HBL Power Systems Limited is a global pioneer in advanced-technology batteries (Lead Acid, Nickel Cadmium, and Special Defense) and DC systems for various industries. HBL is the next after the largest producer of Nickel-Cadmium batteries in the world, according to their LinkedIn profile, and the only Indian company that uses PLT VRLA battery technology. HBL products are distinguished for their dependability, safety, cost-effectiveness, and long-term durability.
HBL has six manufacturing plants and three foreign affiliate firms in India.

Many well-known companies and clients worldwide have utilized and recommended their batteries and DC UPS systems, making the company one of the most trusted lithium-ion battery manufacturers.

Website: https://hbl.in

Manikaran Power Limited

Manikaran Power Limited (MPL) is a well-known energy solutions company with operations throughout India. From bringing the first client to Power Exchange in 2008 to being recognized as having the most registered clients in 2019, the company has grown into a market leader with in-depth knowledge of local open-access markets and regulations.
It is best positioned to offer utilities, generators, and eligible C&I consumers the most optimal power solution from various choices, including Exchanges, Bilateral, Group Captive, and both renewable and conventional generating options.

It is one of the most reputed lithium-ion battery manufacturers in India.
Website: https:// manikaranpowerltd.in

Epsilon Carbon


Epsilon, a Mumbai-based startup, has begun producing anode materials for Li-ion batteries. Having started with a capacity of 5000 TPA in Phase 1, the power will be increased to 15000 TPA in subsequent stages by July 2021. For battery producers, Phase will facilitate the creation of Synthetic Graphite Materials. The company is well on its way to becoming one of the best lithium-ion battery manufacturers in India.

Website: https://epsiloncarbon.com

Li Energy

Li Energy established a Gigafactory in India to produce lithium-ion batteries for electric vehicles and renewable energy. It can generate 1.2 gigawatts of electricity per year (The largest li-ion battery facility in India).

The company uses prismatic Lithium Iron Phosphate Battery Technology. It is perfect for the Indian market since it is safe, long-lasting, low-cost, and has constant thermal control. It was created in 2019 and is a privately held company situated in Chennai, Tamil Nadu. The company is an innovative and safe bet in the lithium-ion battery manufacturers industry in India.

Website: http://lienergy.in/

Nexcharge

Nexcharge is a collaborative effort between Exide Industry and Leclanche SA, which is situated in Switzerland. The factory, which has a 1.5GWh installed capacity, is near Prantij Ahmedabad, and the cells are sourced from Leclanche in Germany. Nexcharge is a fusion of one of the best battery manufacturers in India and one of the best technology companies in the world. It is also one of the best lithium-ion battery manufacturers in India.

Website: https://nexcharge.in

TDS Lithium-Ion Battery Gujarat Private Limited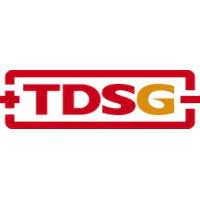 The factory, which is being built by TOSHIBA Corporation, DENSO Corporation, and Suzuki Motor Corporation, as a joint venture to produce and sell Lithium-ion batteries to Maruti Suzuki and Suzuki Motor Gujarat, is the first Lithium-ion Battery maker in India.

Suzuki's expertise will be used to develop the production process, including contributions from TOSHIBA's cell technology and Denso's module technology. Suzuki (50 percent), TOSHIBA (40 percent), and Denso each have a 40% share in the Lithium-ion battery joint venture (10 percent).

The three Japanese ventures have spent a total of 180 million dollars in the lithium-ion battery manufacturing unit. They are one of the most exciting collaborations in the Indian industry. It is one of the most reliable lithium-ion battery manufacturers in India.

Website: https://tds-g.co.in

C4V


According to reports, a significant US business would spend Rs 4000 crore on producing electric batteries in Karnataka. In Bengaluru, executives from the world's largest Li-Ion cell manufacturer inked a deal with Indian executives.
More than 4,000 employments would be created due to Rs 4,015 crore investment in the state. The business plans to build a 5 Gigawatt-hour (GWh) facility in the state, starting next year.

It will be one of the most significant collaborations in lithium-ion batteries and one of India's best lithium-ion battery manufacturers.

Website: https://chargecccv.com

FAQs about the top 10 Lithium-ion battery manufacturers in India:

On Wednesday, India has authorized an $18,000 crore production linked incentive (PLI) plan to boost the production, exporting, and warehousing of lithium-ion cells, which are critical for developing electric cars.

How will this PIL Scheme work?

The Union government hopes to establish a production capacity of 50-gigawatt hours (GWh) of Advanced Chemistry Cells (ACC) and 5 GWh of "Niche" ACC under this project. Within five years, manufacturers would have to pledge to build a production unit with a minimum capacity of 5GWh and a minimum 60% domestic value addition.

Following that, the battery or cell manufacturing company must achieve a 25 percent domestic value addition within two years and demonstrate a minimum investment of 225 Crore per GWh within five years, either at the base unit, in the case of an integrated team, or at the project level, in the situation of a hub and spoke framework.

What are the advantages of this scheme?

Panasonic Corp., Toshiba Corp., and other vital manufacturers are estimated to invest approximately 45,000 crores in the government. Until recently, none of these international firms has declared any similar initiative in India. Tata Chemicals Ltd, a Gujarat-based company, has launched a lithium-ion battery manufacturing venture. Due to the growing use of electric cars, the government intends to save between $2 and 2.5 trillion in oil imports throughout this initiative. The program should hasten the implementation of zero-emission automobiles.

What are the motives behind this scheme?

This will be a game-changer if done effectively since it wants to establish India as a manufacturing center for electric cars and related components in the coming decade. With this project, India hopes to lessen the auto industry's reliance on China for significant electric vehicle components and position itself as a viable alternative center for the production of zero
emission vehicles for global businesses.

Lithium-ion cells are used to manufacture batteries that power electric cars, laptop computers, and smartphones. As a result, lithium is expected to overtake crude oil as the essential commodity for economic growth during the next ten years. One of the government's main priorities has been establishing a lithium battery supply chain, especially in light of the country's worsening relations with China.

Where do we stand currently in terms of EV and electric mobility production in India?

The government's attempts to get automakers to introduce more electric vehicles in India have not significantly boosted sales. As a result of the covid-19-induced economic downturn, sales of electric cars in the domestic market fell 19.9% to 236,802 units in FY21. Electric two-wheeler sales were a pitiful 143,837 units, while electric automobile sales were only 4,588 units. In the lack of a robust environment for creating such components, most manufacturers import crucial elements of electric cars from China, such as lithium-ion cells and electric motors.

Due to the closing price difference between electric three-wheelers and two-wheelers and combustion engine vehicles, auto industry experts and the government foresee a significant increase in electric three-wheelers and two-wheelers' quantities in the next five years. The localization of cells and batteries will bring down the cost of electric vehicles even more.

Conclusion
Due to India's reliance on other nations for lithium and the high cost of importing lithium-ion cells, EV costs are higher than they should be. Even if batteries are built from the ground up, this necessitates the acquisition of iron ore from other nations, which requires government participation.