Since banks and other financial organizations open the bulk of their physical offices in cities, the majority of the population of Vietnam lives in rural areas where they frequently lack access to financial services. With what it claims to be Vietnam's top financial services distribution network, MFast hopes to change that. The company disclosed a $6 million Series A fundraising round headed by Wavemaker Partners today. Along with returning backers Do Ventures, JAFCO Asia, and Ascend Vietnam Ventures, new investors Finnoventure Fund I (managed by Krungsri Innovate) and Headline Asia joined the round.
With this addition, MFast has received $10 million in total in the six years since its founding, including a $1.5 million pre-Series A round that TechCrunch reported on in June 2021. There are 160,000 active agents in MFast's network serving clients in tier 2 and tier 3 cities throughout Vietnam. In Vietnam, it has so far assisted more than a million users. With intentions to expand outside of Vietnam, starting with the Philippines, the company will use its new investment to develop operations there by next year.
MFast assists its consumers in gaining access to expensive goods like home appliances from companies that only sometimes operate retail outlets in remote areas, as well as financial services like loans and insurance. Its agents sign up with MFast to earn extra money, and MFast gives them access to an agent app that functions as a "mini-CRM."
Long Phan and Vinh Phan, twin brothers, founded the business in 2017. It is a brand of the fintech DigiPay, and it now has agreements with UOB, SHBFinance, and TPBank.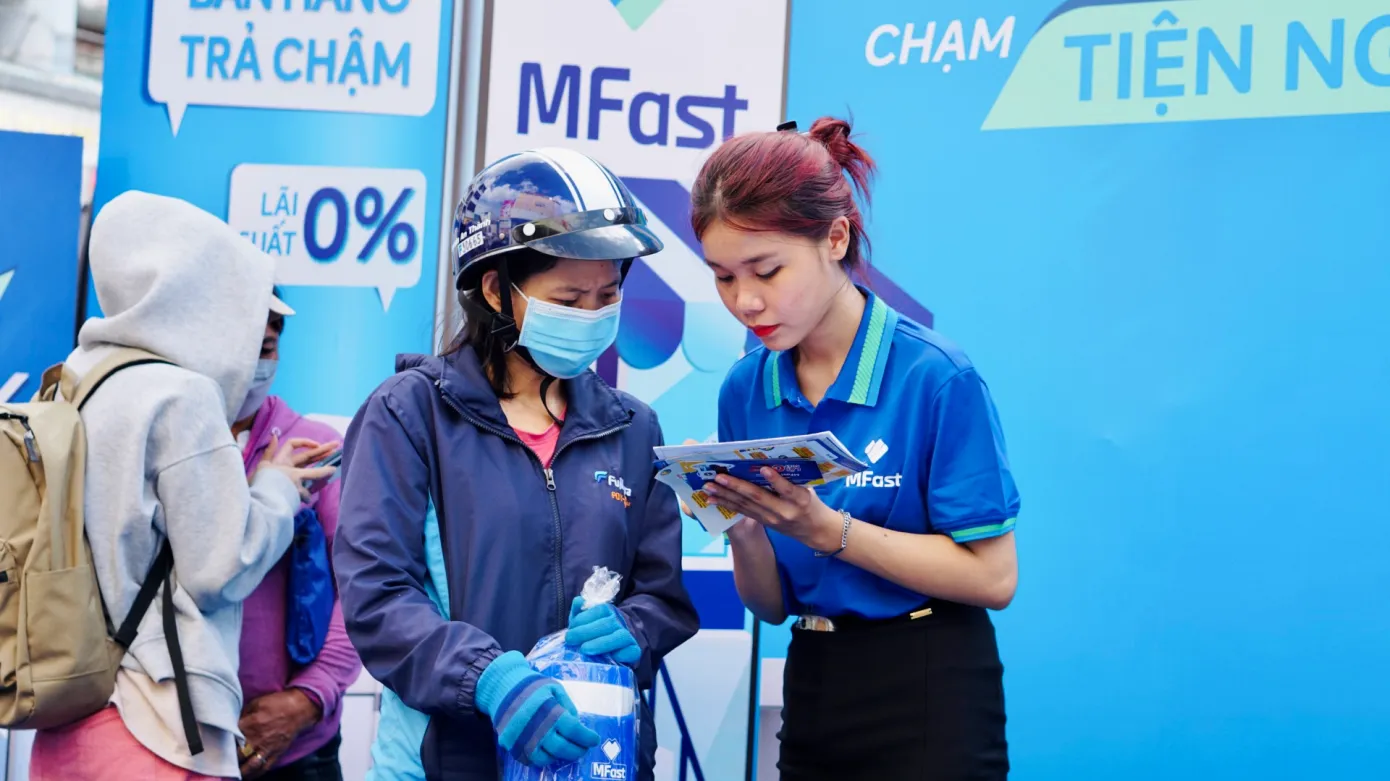 According to Long Phan, he and Vinh traveled to Ho Chi Minh City for their college studies after being born in a tier 3 city close to the Cambodian border. He said we observed the challenges people from origins like ours encounter in gaining access to formal financial services because we have lived in rural and metropolitan locations. At the same time, they observed the difficulties locals in their hometown had in pursuing college degrees and establishing careers.
MFast was developed to give consumers access to bank accounts, loans, insurance, and other financial goods while assisting agents in their early careers in financial counseling and consultancy jobs. Agents assist end-customers in opening CASA bank accounts, loans, credit cards, insurance, and shopping for appliances with 0% purchase financing alternatives. Agents receive online training and offline workshops.
The fresh cash for the business will go toward its patented technology. In addition to its Agent360 profile portal, credit scoring engine, AI fraud detector, and end-user app, Phan said MFast wants to introduce new services. In addition to increasing its agent network in Vietnam, it intends to expand to the Philippines. In addition to MFast's internet acquisition efforts through SEO and performance marketing, most of its agents originate from referrals or "agent-get-agent" relationships. According to Phan, potential agents can download the MFast app and sign up in under four minutes.
Companies acting as agents for financial institutions compete with MFast, but according to Phan, most of them need more tech integration or apps. The Bank, a tech firm that uses a comparison website to enable customers to evaluate financial products, is another competitor. However, Phan noted that The Bank is still quite new to the market and charges a fee for each lead produced on its platform.
MFast distinguishes itself with its established base of financial institutions and agent networks, which are still expanding. By ensuring transparency in all interactions with stakeholders like end users and gathering data on user demographics, preferences, and financial conditions, tech is also used to assist agents in working more productively. This information has helped MFast design a product development plan that includes developing exclusive items, a sales engine, and a credit scoring engine.
Phuong Tran, principal of Wavemaker Partners, said in a statement regarding the investment, "MFast has achieved outstanding achievements with its strong agent base and initial focus on financial goods. Wavemaker is pleased to deepen our relationship with the business and assist it as it moves into the following stage of development.