This post was most recently updated on May 3rd, 2023
Introduction:
A Pakistani famous public figure who is best known for her television dramas. She rose to fame by playing the leading roles in such Television dramas "Daal Chawal" And "Bhool JA Aye Dil". To know more about her keep reading this article.
Who is Momina Iqbal?

Momina Iqbal is a Pakistani television actress and she is famous for doing famous dramas on Television. She was born on 23rd November 1992 in Lahore. She started her career as an actress in 2017. She has always had the intention to become an actress.
Early Life:
Momina was born in Lahore of Pakistan and had spent her early days with her family. She was always very passionate about her dreams but her family wasn't happy with her dreams. Momina started her journey in the modeling profession and that wasn't easy for her.
Age:
Momina was born on 23rd November 1992 and now she is 30 years old. She is one of the younger artists who gained huge popularity in a very short period of time.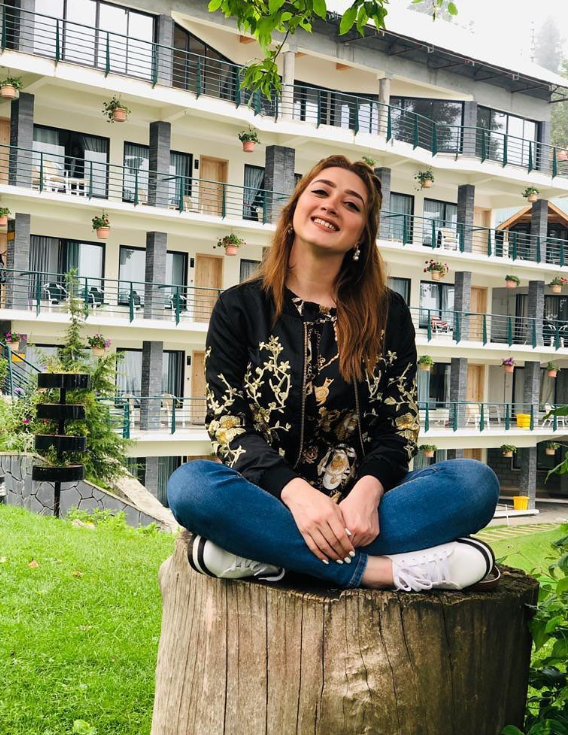 Height & Weight:
The very beautiful Momina Iqbal not only has a pretty face but also has a great height of 5 feet 7 inches. Momina is a very health-conscious person and does her daily exercise at home. She weighs around 57kg.
Education:
Well, according to our information, she hasn't disclosed any personal details. But we heard that she had completed her graduation from Lahore University. She was a very bright student among all.
Family:
Momina was born to a middle-class Muslim family in Pakistan. They live in Lahore. His father use to work in a private company in their hometown and her mother is a lovely homemaker. She had learned disciplines from her mother. She had shared her childhood with her younger sister and two brothers. She doesn't reveal any names of her family members.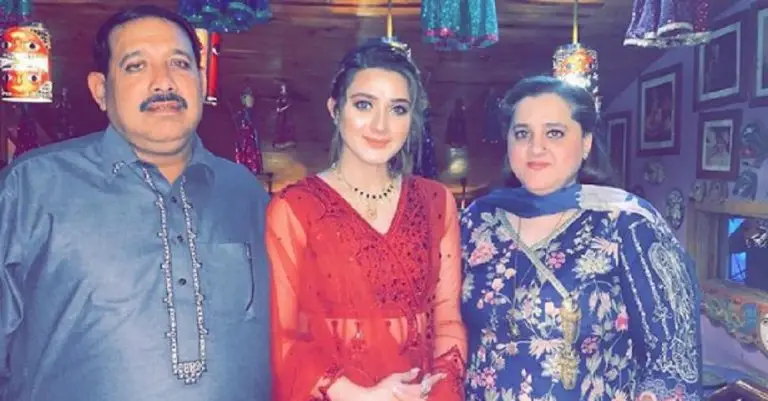 Once she shares some of her memory of her parents. At the very beginning of her career, Momina's father was disappointed in her career choice as he didn't want to see her daughter working in the world of showbiz. This shows us that he has been a protective and loving father too. On the other hand, Momina's mother is also a loving and supportive mother who helped her in pursuing her dreams. Momina loves her sister and brother.
Her sister is younger than her and currently, she is CSS after getting her law degree. She completely keeps focusing on her career as she is not interested in the showbiz world. Her sister is just looking like her. Momina's brothers are still studying in Lahore.  
Career:
Momina had a deep interest in showbiz life since her childhood. She was grown up with the thought to become an actress. After completing her graduation Momina step into the glamour world and started her career as a model in 2017. At the beginning of her career, she started with a photoshoot for big clothing brands. Also, she was chosen for the brand Nishat Lenin. Momina got her first project in 2018 which was offered by actress-director Nadia Afghan.
Momina started her journey as an actress in Nadia's Afghan-directed drama serial "Parlor Wali Ladki". She played the role of 'Maryam' who use to be a very shy and decent girl. Soon she becomes a well-known face of the TV industry. Her luck was on her fair and she got another drama serial "Ajnabi Lage Zindagi" In the same year she made her first film debut with the Pakistani film "Daal Chawal".
After then she did many other films such as Ishq Mein Kaafir, Ehd-e-Wafa, Bhool Jaa Ay Dil, Khuda Aur Mohabbat 3, Laapata, and Sila E Mohabbat. She earned huge popularity after doing such movies and dramas. According to her, she uses to be a shy person but her continued efforts made her one of the leading actresses in Pakistan.
Marriage:
Talking about her personal life let us clear to you that Momina hasn't shared any information about her relationship or marriage. As per her social media post, it is clear that she is still unmarried and not getting married now. She is completely focused on her career now.
Net Worth:
Momina Iqbal is a leading actress in the Pakistani industry. She made started her modeling career in 2017 and soon she become very famous as an actress. By that year Momina Iqbal has increased her net worth significantly. According to sources, she has a net worth of around $100k.
More about Momina Iqbal:
Momina Iqbal use to be a shy and polite person. She loves to do her job.
Momina learns acting from the actress and director Nadia Afghan.
Momina's father didn't support them at the beginning of her career.
She has good bonding with her mother and sister.
The former beauty works for many big brands.
Dal Chawal was her first blockbuster film.
She is very active on her social media handles.
Overview of Momina Iqbal:

Momina Iqbal Photos :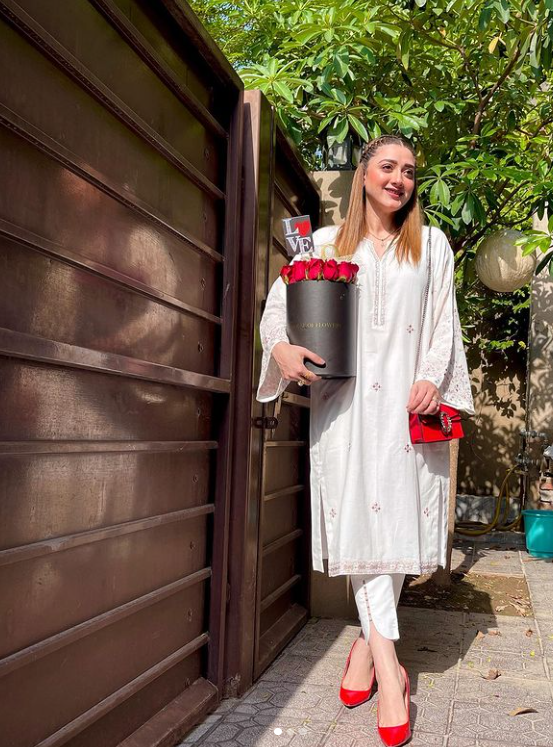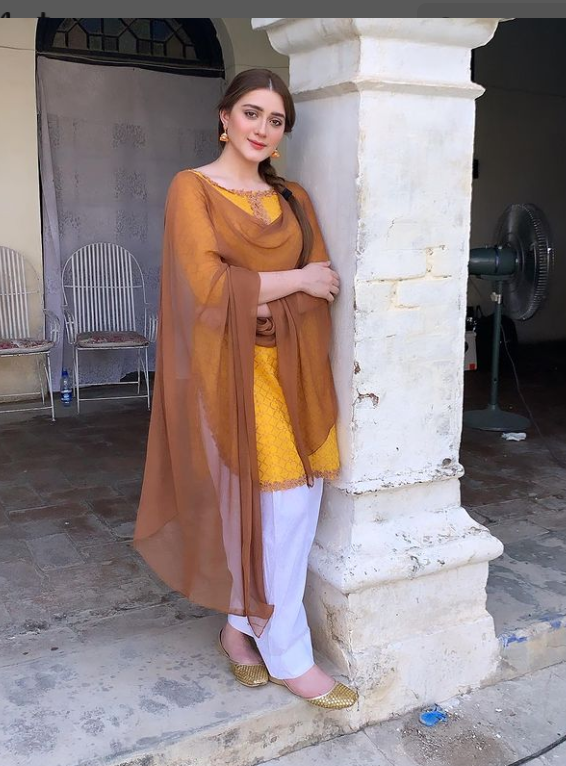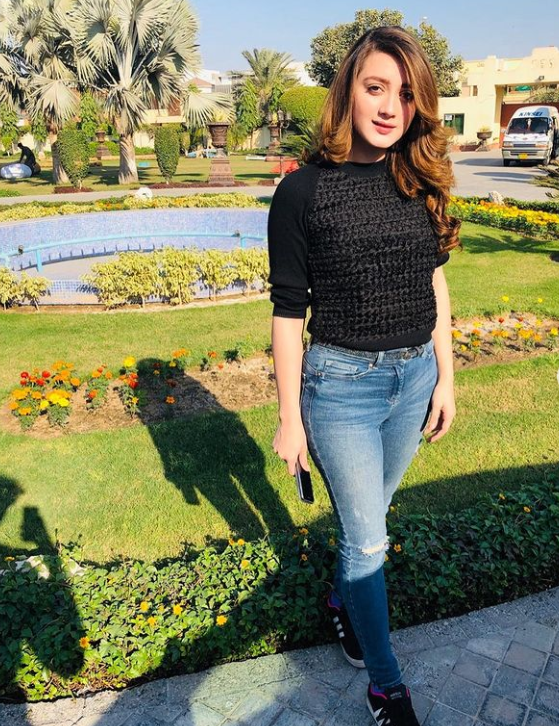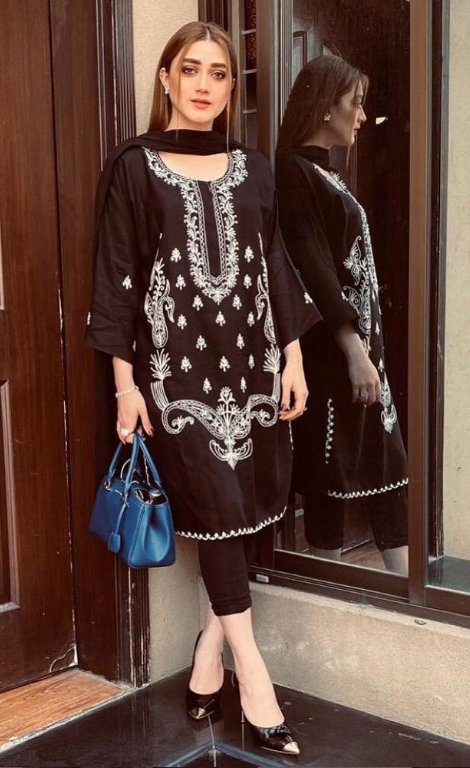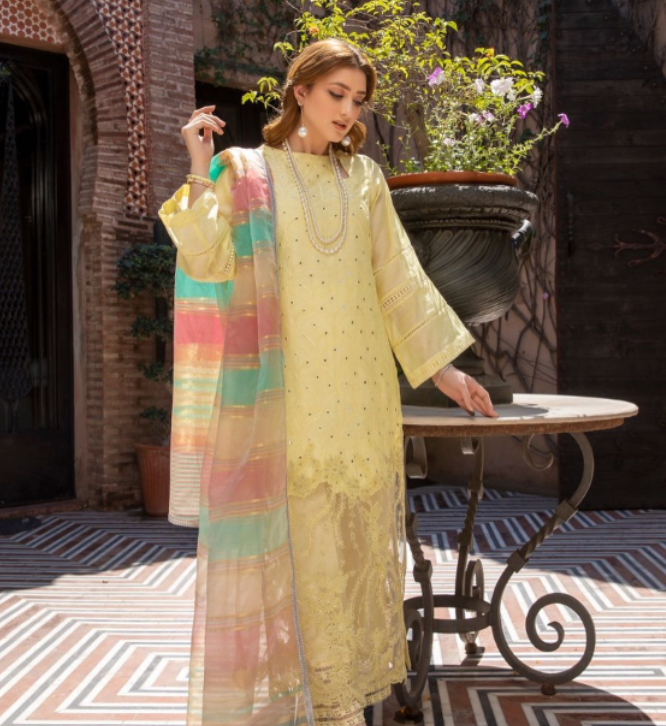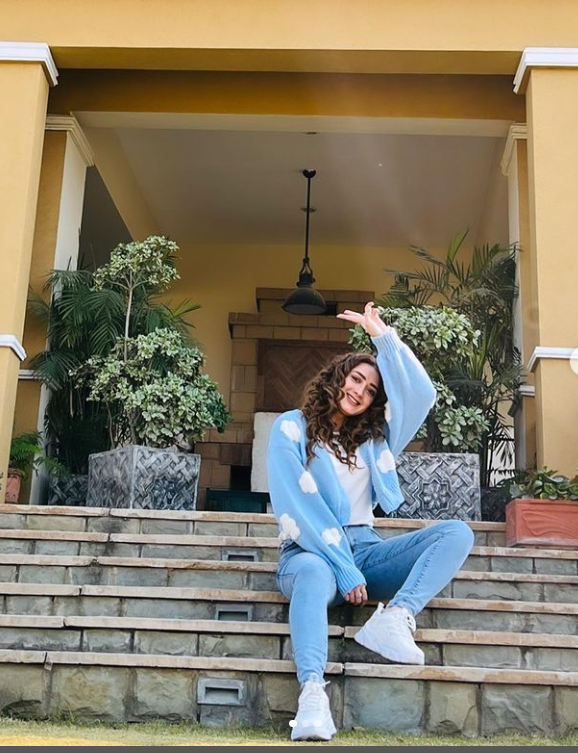 FAQ of Momina Iqbal:

Who is Momina Iqbal?
Momina Iqbal is a Pakistani actress.
What is she famous for?
Momina is famous for doing blockbuster hit movies and daily drama.
What is the height of Momina Iqbal?
Momina Iqbal is 5feet 7inches tall.
What is the age of Momina Iqbal?
Momina Iqbal is about 30years old.
Is Momina Iqbal married?
No, she is not married.
What was her first movie?
Her first blockbuster movie was "Dal Chawal".
Conclusion:
Momina Iqbal belonged to a shy and decent character. In an interview, she had spoken that it was very challenging to get communicate with others in the profession. She also said that she didn't have any idea how to act in front of so many people.
But she came out of her comfort zone and gave a chance to herself to try something out of her choice. As a result, she got extreme popularity and uncountable love from her followers as well.