When and how did you start?
I have been working on Navgatha from my college days with the intention of empowering woman this thought does come from an incident which occurred in the family. One of my uncle's daughter lost her husband and that lady and her few month old daughter were not allowed to enter in the house by her in-laws as they don't want to keep her in the family just because her husband was no more. That young lady is residing with her sister now. I was shocked to see the behavior of this bias society. It took me years to shape this as Navgatha. Finally, in may 2017 we started our operations.
How did you come up with the idea? Your inspiration moment
The idea only came up after interacting with many women's, people from slum area. They have the willingness to learn and they do want to live a better life. Simultaneously during ample of surveys, we got to know the major Grey area of these artisans. They openly communicate their challenges. Clubbing all these Navgatha come into existence..
  Brief about organization and founding members
Navgatha – Navigating Skills
is intended to empower every skilled soul and bringing their talent to the world. 
Founder
– Neha Saini who takes care of designing and training of artist
Ankit Saini – who takes care of operations
Image Credit/ Source: Navgatha- Navigating Skills
 Challenges and Opportunities/ Marketing Strategies
 Bootstrapping for startup always has a challenge with funds.
Image Credit/ Source: Navgatha- Navigating Skills
 A quote from the founder on the journey, or dealing with the challenge, or any inspiring moment.
Never stop evolving. Be a new person every day. Learn, understand and implement and you will be what you want to be one day.
Big goals demand big sacrifices, big consequences. Stay calm and stay focused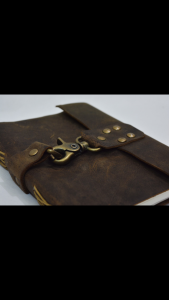 Image Credit/ Source: Navigate- Navigating Skills
 EXCLUSIVE: Founder's advice to Budding entrepreneurs
Try it once. It's better to try it and learn rather than being guilty of it.
 Your website / apps / and contact details