Tuesday, 4 April 2023, Bangalore, India
We can say Marvel has a huge fandom in the entire fictional film industry. Everyone is a fan of Marvel's movies and TV series, from kids to adults. With Marvel kicking off Phase 5 of the Marvel Cinematic Universe, fans all over the world are excited about what is in store for the viewers. Marvel had earlier teased a trailer for the upcoming series Secret Invasion starring Samuel L Jackson as Nick Fury, and fans have been going crazy since then. Today, Marvel shared another trailer of the series across all of their social media sites. This TV series will air on Disney+ Hotstar from June 21st.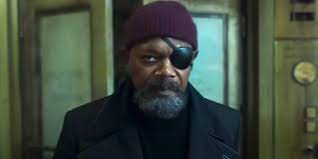 Marvel kicked off its Phase 5 plans by releasing Ant-Man and the Wasp: Quantumania earlier this year. Post Avengers: Endgame, Marvel didn't make much chaos with its movies and series, contrary to what it actually does. People were criticizing the death of Iron Man and how it would affect the further developments in the Marvel Cinematic Universe. But we all know Marvel doesn't keep its viewers behind closed doors and always treats them with excitement and enjoyment in its projects. Marvel announced a bunch of new development projects that will surface on various platforms for people to watch it. The Phase 5 announcement was made at the San Diego Comic-Con, a one-day comic book convention event, last year. Marvel unveiled the start of Phase 5 with Ant-Man and the Wasp: Quantumania setting the mood and kicking off the phase in style. The second in line was Marvel's Secret Invasion which talks about the life of the famous Director of SHIELD, Nick Fury.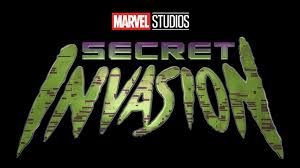 This upcoming series features Samuel L Jackson, who plays the character of Nick Fury, who is determined to stop the Skrulls from unleashing chaos on Earth. The series revolves around Fury, former head of the Avengers, and how he figures out a way to stop this mess and come out of it. This Disney+ Hotstar series will put viewers through a rollercoaster ride as they witness the Skrulls try to take over the world. Alongside Fury, there will be other familiar faces to rock the series.
Excited viewers will see Ben Mendelsohn return as Skrull Talos, Cobie Smulders as the former Deputy Director of SHIELD Maria Hill, Don Cheadle as James Rhodes, and Martin Freeman as the CIA operative Everett K Ross. With this series on the air, viewers will see a lot of new cast members joining the Marvel Cinematic Universe. Notable of them is Emilia Clarke, who takes her reputation as the queen Daenerys Targaryen in Game of Thrones. She will put up the Skrull costume as she portrays the character of Talo's daughter G'iah.
The latest to speak on this series was cast member Cobie Smulders who is very excited about this series and expects similar thoughts from the viewers. She said, "This is a darker show. It's going to be an exciting thriller. You're never going to know who people are — are they a Skrull, or are they human?"
Marvel's Secret Invasion is the first series to air in the second phase of the Multiverse Saga. Other series in Line are Loki season 2, What If! Season 2, Ironheart, Echo, Agatha: Coven of Chaos, and Daredevil season 2. As per the latest reports Secret Invasion will air on June 21 on Disney+ Hotstar and will be available to people in many languages present in the application. 
Sources – Wikipedia, Hindustan Times