This post was most recently updated on February 7th, 2023

One garment stands out in the world of Indian women's fashion because of its charm, elegance, and grace. In terms of versatility and traditional appeal, the saree is undeniably unrivaled. It has long been a part of Indian culture, a testimony to its diverse geography and varied customs. It's no surprise that the saree has gained popularity among ladies from various cultures worldwide. Everyone is slowly learning to love and respect this lovely Indian clothing, from high-end fashion designers to ordinary women.

Our lives have been made a lot easier thanks to online shopping, and we can now search for anything with only a few clicks. It is no different for sarees, as we can take our pick from the multitude of websites present. Here we take a look at the top 10 online saree shopping sites in India.
List of saree shopping sites in India:

Flipkart

Flipkart is one of India's most well-known and greatest online saree shopping destinations. Every day, millions of people shop on Flipkart.
Flipkart offers you to purchase products from a variety of categories. It is one of the most popular ethnic fashion websites.
There are plenty of sarees for you to choose from on Flipkart. It sells sarees and other ethnic wear such as suit salwar, churidars, and more. On Flipkart, you'll find incredible deals and a variety of budget-friendly offers.
Flipkart's saree combination discounts and festival offers are something you should not miss.
Flipkart's reputation and collection are in a league of their own. You can buy a saree from this shopping site in India without any fear or hesitation. This is the top 10 online saree shopping site in India.
Website: www.flipkart.com

Amazon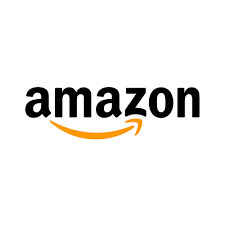 Who can forget Amazon when it comes to the greatest online saree-purchasing sites? Amazon, also known as 'Apni Dukaan,' has become a household name in the past few years.
On Amazon, you'll find hundreds of stylish and stunning sarees in a variety of styles, and that, too, at a very reasonable cost.
Amazon provides an extensive selection of sarees in various styles and pricing for a variety of situations ranging from parties to casual to formal.
As a result, you can readily obtain sarees at affordable costs, ranging from those worn by your favorite Bollywood celebrity to more casual ones.
Amazon is one of the best online shopping websites in India for sarees. They have many payment methods and hassle-free exchange policies. Go ahead and treat yourself to a saree from here without any apprehensions. This is the top 10 online saree shopping site in India.
Website: www.amazon.in

Myntra
If you haven't heard of Myntra and its unique saree collection, you aren't even an internet shopping enthusiast. Myntra's ethnic closet and saree selections are to die for, in addition to a superb western assortment. On Myntra, you'll find the most recent, up-town exquisite sarees with a modern twist
. The saree collection on Myntra is unlike anything else. You will never be dissatisfied with it. In addition, Myntra provides you with high-quality items as well as incredible specials and discounts. On this site, you'll even find some unique and elegant pieces that are not easily available in the market.
Myntra is like a one-stop solution for all your fashion needs. It is the biggest online shopping website in India and has held this position for a long time. You can buy your favorite sarees from here and steal the spotlight when you wear them. This is the top 10 online saree shopping site in India.

Website: www.myntra.com

House of Masaba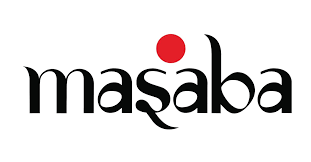 Masaba Gupta is an Indo-Caribbean fashion designer. She founded the House of Masaba in 2009. Since her promising debut at the Lakme Fashion Week at the age of 19, the 31-year-old designer has been recognized for redefining the face of the fashion business, making her an idol for fashion aspirants of this generation. Masaba Gupta, a designer with a decade of expertise, is known worldwide as the "Queen of Prints" and was included in Forbes' 30 Under 30 list in 2017

House of Masaba is bridging the gap between Haute and Pret Couture with their anytime, anyplace outfits. With destination wedding collections, festive wear, party collections, and resort wear, the label has built a diverse portfolio, all of which are presented in the brand's trademark colors, motifs, and aesthetics.

The House of Masaba brand has established a strong presence in both the online and offline retail spaces, catering to ladies with a strong sense of style and cultural origins, and its online shopping site in India ships its top-notch products across the world.
Website: www.houseofmasaba.com

Fabindia


Fabindia is India's largest private marketplace for items manufactured with traditional techniques, skills, and processes that require a lot of fine handiwork. Fabindia connects over 55,000 rural craft makers to contemporary metropolitan markets, building a foundation for skilled, long-term rural employment while conserving India's traditional handicrafts. Fabindia's goods are organic, handcrafted, modern, and inexpensive. They have a strong web presence as this famous shopping website in India ships its saree and other ethnic designs worldwide. You can buy a saree from their shopping website and feel proud of yourself for local artisans. This is the top 10 online saree shopping site in India.
Website: www.fabindia.com

AJIO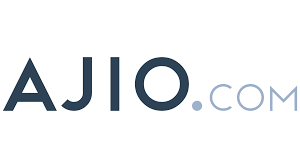 AJIO has a vast collection of sarees, from traditional designs to modern prints. They have many sarees, from woven to printed, and in many fabrics like georgette, chiffon, and silk. They even half-stitched sarees for people who are looking to buy them. AJIO is owned by Reliance
The corporation is one of the biggest shopping websites in India for not just sarees but other pieces of clothing too. They have many big-name brands and many local ones, too, so you get exactly what you want without any trouble.
Website: https://www.ajio.com/

Lime Road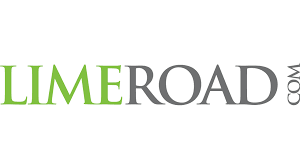 Lime Road is India's first social shopping website. It combines social media and online shopping to create a dynamic shopping experience. The website sells clothing and accessories for everyone across all age groups. The products provided by them are of good quality and cost very little.
Lime Road is one of the oldest shopping websites in India for sarees and ethnic clothes. You can check out the collections present here and take your pick. You can also see various ways to style the saree piece you have bought and see how your favorite Instagram influencer styled it.

Website: www.limeroad.com

Nalli Silk Sarees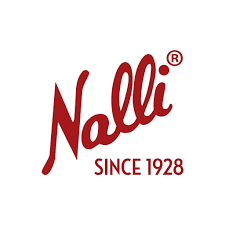 Nalli Silk Sarees was founded in the year 1928 by Nalli Chinnasamy Chetti in Chennai. It is one of the most famous and reputed saree shops in South India. They have offline retail stores where you can go and buy your favorite design, or you can look at their catalog in their online store and place your order.
They have a global presence with stores in the United States of America. Nalli is one of the most trusted and recognized brands in India. Their most famous product is their silk sarees which are the epitome of class and elegance.
Nalli Sarees is one of the top saree brands in India, and you can find your new favorite saree at their online shopping website in India from the comfort of your home.

Website: www.nalli.com

Craftsvilla


The unique selling point of Craftsvilla is its budget-friendly ethnic fashion. They work hard to provide trendy ethnic pieces for all your fashion needs, from Kanjivaram sarees to Bengali cotton sarees to Banarasi silk sarees.
They say that they have a saree collection for everyone and every occasion, irrespective of their tastes. They connect sellers directly to their customers so that sarees can be delivered more easily and faster.
They are one of the best online saree shopping websites in India.
Website: www.craftsvilla.com

Utsav Fashion

When it comes to the greatest online saree-purchasing sites, Utsav Fashion is worth it. Utsav Fashion's saree collection comprises a broad range of sarees, from formal and traditional sarees to casual sarees. You must see their most recent collection. For all saree enthusiasts, Utsav Fashion is a must-visit website.
On Utsav fashion, you'll come across several saree deals. Many clients are drawn to sarees because of their attractive designs and bright patterns. Blouses are another area where they excel. The blouse collection is just stunning.
You can check out their latest saree collections available in India at their online store and take your pick.
Website: www.utsavfashion.com
Frequently Asked Questions

What are the different types of sarees available?

The type of saree depends on the fabric, the story woven in the threads of the saree, the drape, the weaving style, the patterns and motifs, and the occasion on which it is worn.

The most famous types of sarees include the Chanderi saree from Madhya Pradesh, Kanjivaram saree from Tamil Nadu, Nauvari saree from Maharashtra, Bandhani saree from Gujarat, Tant saree from West Bengal, Chikankari saree from Lucknow, Banarasi saree from Varanasi, Bomkai saree from Odisha, kasavu saree from Kerala, Phulkari saree from Punjab, Pochampally saree from Telangana and Muga saree from Assam.

How to wear a saree like a rockstar – a quick guide…

We will learn how to wear a saree here! (video calls mum almost in a state of panic).
Don't worry; we'll show you some great and practical methods for draping a saree for festival season, a private fashion event, or just because you want to.

Read the materials used in the saree before purchasing it to see how they will react to the weather you will be wearing it in.

Keep up with the newest gorgeous saree trends by following Indian influencers on Instagram.
You'll feel more confident with saree stitches and other saree hacks.
Makeover your mother's old saree with bold belts and jewelry.

Make your saree look regal and magnificent by wearing brocade blouses.
When wearing a saree, always have extra safety pins on hand; they will help you keep your outfit in place so you can relax and enjoy your occasion.

Pins are required to fix the pleats in sarees with a thick border. Pin it in place rather than tucking it in.
For easy mobility, drape your saree over your jeans. The clothing will be a beautiful mix of elegant and ethnic, giving it a refined appearance.

When attending winter events, layer your traditional story with a jacket or coat to keep warm and comfortable.
Just be yourself, and your saree will mold itself according to your personality.
Outside of India, the saree has piqued the interest of many women, and it has the potential to become an international fashion garment, similar to trousers or evening dresses. Indian wedding clothes.
With its elegance, adaptability, and pure beauty, the saree has ruled the runway and is poised to conquer the globe. As a result, the saree has stood the test of time. It will continue to make its impact in the fashion world for years to come in new and interesting versions.