This post was most recently updated on July 19th, 2021
In the technologically advanced era, the common people always seek the best packing companies where people can trust with the service and the packing materials they are using. The whole concept of a packing company is to stay safe with the packing products and having the best packing services. India has always been the country where the materials import to other places and that need a packing material to pack and sometimes services to deliver the pack.
So, here is the list of the top 10 packing companies in India where a few companies provide the packing materials and a few companies provide the packing services.
List of Best Packing Companies in India :
Balmer Lawrie & Co. Ltd.: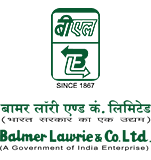 Balmer Lawrie & Co, Ltd. is one of the oldest packing companies in India. It is a joint venture of twp Scotsmen, Stephen George Balmer and Alexander Lawrie, and was incorporated on 1 February 1867, in Kolkata. In the journey of 154 years, Balmer Lewrie has been successfully coping up with the modern demands of an ever-changing environment, leveraging every change as an opportunity to innovate and emerge as a leader in the field of packing companies in India.
Currently, Balmer Lawrie owns six business units – industrial packing, grease & lubricants, travel & vacations, logistics, and refinery & oil field services with offices spread across the country and overseas. The company is in the marketing leadership in the chosen business segments, and continuously providing value to all stakeholders, with environmental and social responsibility.
With so many offerings and as a pillar of the packing industry in India, Balmer & Lewrie is one of the top packing companies in India.
UFlex Ltd.
UFlex is a flexible packing company and a recognizable global player in India. From its establishment in 1985, this packing company has turned into a multi-billion company that focuses on trust, value creation for customers, quality innovation, and customer satisfaction.
Over the last three decades, UFlex has gained a wee-defined reputation in printing and packing companies in India and is now imprinted as a global company. The company's primary focus is to create a packing solution that will help the clients in preserving freshness and maintaining shelf life and food products. This packing company provides packing films, flexible packing, aseptic liquid packing, chemicals, cylinders, etc. UFlex embraces quality and with experienced professionals, this packing company produces responsible packing solutions. UFlex Ltd. is synonymous with the reputed and one of the top packing companies in India.
ESS DEE India:
ESS DEE India is one of the largest producers and pioneers of Aluminium foil in Asia. It was incepted in 1905 in Kolkata on the bank of the Hoogly River. For close a century, this company has assured a better quality of life through better packing, – thus, spreading happiness among the clients both nationally and internationally. It is a major part of the parent company, Division India Foils.
ESS DEE India is the leading provider of packing solutions in the Asian Market, poised to expand horizons globally by continuously exceeding expectations. This company was the first in India to produce dedicated high-end pharmaceutical packing products like Cold form Blister and Child-Resistant-Blister packing. With the help of high-quality professionals, ESS DEE India has enhanced significantly by manufacturing a wide range of sophisticated and technologically advanced products.
Its primary packing solutions protect the potency and efficacy of the products contained in the Aluminium foils. As the leading packing solution provider in Asia, ESS DEE India is indeed one of the best packing companies in India.
Polyplex Corporation Ltd.:

Polyplex Corporation Ltd. has started its journey as a small single-line facility in the foothills of Himalaya in India in 1984. Currently, this company is a multi-billion-dollar packing company that distributes its products and facilities in India, South-East Asia, Europe, and America. Polyplex's domain of manufacturing is Polyester films and the fifth-largest capacity of polyester film globally.
The packing items by Polyplex are composed of green-field film lines with upstream resin plants and downstream metallizers and other offline coating capabilities. Such offerings help this company to ensure cost-competitiveness, environmentally friendly and also bring the advantages of a single-point supply for a portfolio of film products to the customers.
Their unique models of off-shore, on-shore, and near-shore business locations also help to build strong relationships, access, and intimacy. By creating seamlessness across the locations and maintaining ownership and responsibility with care and excellence, Polyplex Corporation has slated its name as one of the best packing companies in India.
Essel Propack Ltd.: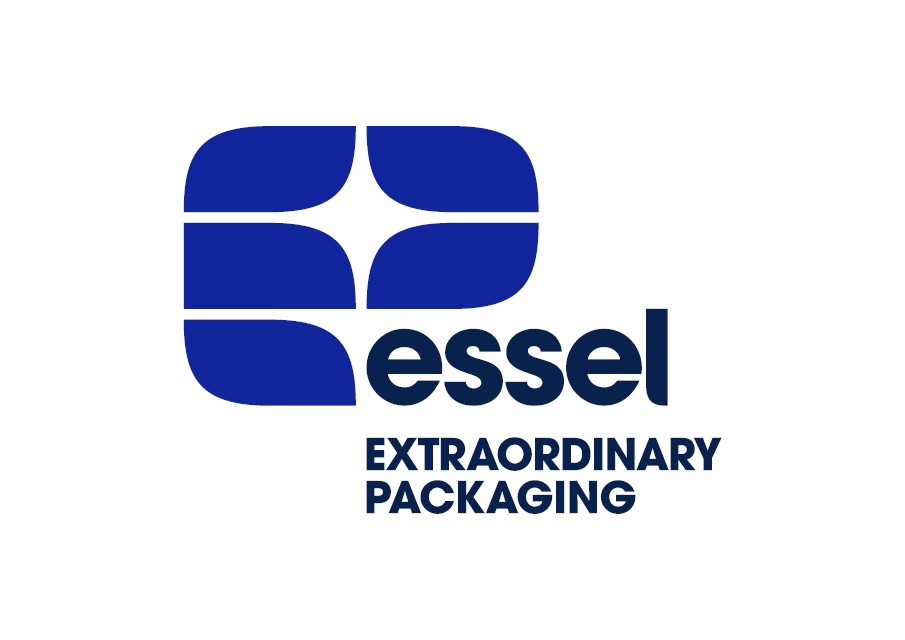 Essel Propack Ltd. (EPL) is the world's largest specialty packing company, established in 1984. Their early success hinged on extraordinary production of packing materials to serve the clients, who helped their potential growth out of trust in return. Over the years, the company has been deepening its footprint in each market and finally, striking deep roots as a truly global packing company.
Currently, EPL has over 3400 clients from 25 different countries. This company provides a wide range of blown film and tubes to clients of global, regional, and local niche brands. Their vision lies in the partnership with the world's biggest brands who choose EPL for their interests in innovation, value, and the deep relationships between customers and the company.
EPL caters the best service in producing basic necessities for oral care, beauty & cosmetics, health & pharma, food & nutrition, and home care products like laminates, laminated tubes, extruded tubes, caps and closures, dispensing systems, etc. over the decades, EPL has become one of the top packing companies in India.
Flexituff Ventures International Ltd.: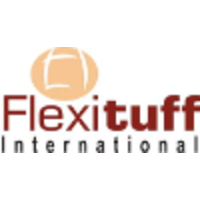 Flexituff Ventures International Ltd. (FVIL) is one of the best packing companies in India, established in 2003 in Madhya Pradesh. Over the years, this company has marked its existence in the packing industry of India. The company owns four plants and a lot of skilled professionals in the production of high quality bags and proof bags, liner bags, sling bags, and also single loop bags.
FVIL also focuses on the research to maintain familiarity with the modern era and requirements. The team's boundless exploration of the unknown possibilities and the urge of creating new solutions make this packing company from others across the world. FVIL also values the clients, open communications with them, continuous search for innovation, the best quality, trust, and credibility to ensure the company's reputation.
Agarwal Packers & Movers: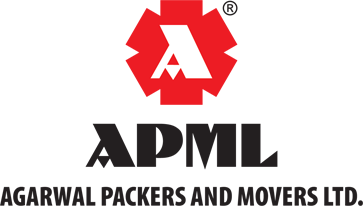 Agarwal Packers & Movers (APML) is one of the largest packing companies in India, established in 1984. The company particularly functions for packing and shifting household goods, corporate goods, and vehicles. Their expert professionals and have made this packing company the foremost and unparalleled service provider in the packing and moving industry in India.
AMPL has never stepped back from extending its territory and currently, it has branches in every city of India. This packing company has a diversified interest in aviation logistics, packing and moving, transportation, warehousing, 3PL, home storage, supply chain, etc. with over 37 years, AMPL is serving India both nationally and internationally in an affordable price range. AMPL is one of the top packing companies in India.
TPI India Ltd:

TPI India Ltd. was founded by Shri Hashmukh Parekh in 1982 as a packing company in India. Over the years, TPI pioneered a packing revolution in the Indian history of packing companies by introducing FIBC bags and kraft-lined paper bags. For three decades, the company is serving certified quality products that are manufactured and delivered to clients on time.
TPI mainly manufactures Flexible Intermediates Bulk Containers (FBICs) or Bags, which can be customized by varying the fabric densities, flowability, temperatures, and characteristics. TPI multi-purpose bulk bags are also available in the widest range from where anyone can choose their desired products for packing.
With so many high-standard products, TPI is no doubt one of the best packing companies in India.
Jindal Poly Films Ltd.: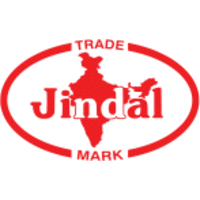 Jindal Poly Films Ltd. (JPFL) is a subsidiary of the great Jindal Group that was established in 1985. The company has been offering a wide range of packing and moving solutions over the decades. JPFL is directly connected to the diverse businesses that include Polyester, Polypropylene films, steel pipes, thermal power generation, and photographic products.
JPFL consists of skilled and experienced employees to serve the client of this deeply embedded quality culture of this packing company. By offering the basic requirements to the clients with trust and innovation, JPFL has become the pillar and one of the top packing companies in India.
Cosmo Films Ltd.:

Incorporated in 1981, Cosmo Films Ltd. is currently a global leader, specialized in the production of films for packing, laminating, and labeling applications. The offerings of Cosmo Films Ltd. includes biaxially oriented polypropylene (BOPP) films, cast polypropylene (CPP), and soon-to-be oriented biaxially oriented polypropylene terephthalate (BOPPT) films.
Cosmo has manufacturing units in both India and Korea and also has a BOPP manufacturing capacity of 200,000 TPA and CPP manufacturing capacity of 9,000 with a sales turnover of around USD 311 Million per year. Cosmo, with its highly experienced professionals, offers a comprehensive range of specialty films for flexible packing, lamination, labeling, and industrial applications. This packing company is the largest BOPP films exporter from India and the largest manufacturer of thermal lamination films.
With so many contributions, Cosmo Films Ltd. is among the top packing companies in India.
Final Words:
The above list of top 10 packing companies in India is shortlisted with respect to the company's profile, their contribution, and their reputation over the years. In the field of packing companies, a few companies focus on the production of the packing solutions and other companies on the packing and courier services altogether.
I hope the entire article provided you an outline of the packing companies in India and their brief history.