Saturday, 6 May 2023, Bengaluru
PacWest Bancorp, a United States bank, appears to be having problems. The shares of the local institution fell by about 52% in extended trading after news broke that the bank was considering strategic alternatives, such as a sale or capital raise. According to several reports, the bank holding firm with its headquarters in Los Angeles is considering a sale or a fundraising effort, which caused a steep decline in shares of other US regional lenders in after-market trade.
The US bank has also shared a detail that it is extensively looking for potential buyers or partners and investors to sustain them amid the ongoing economic crisis in the United States. This crisis has already pounced on four different preys in the name of Silvergate Bank, Silicon Valley Bank, Signature Bank, and First Republic Bank.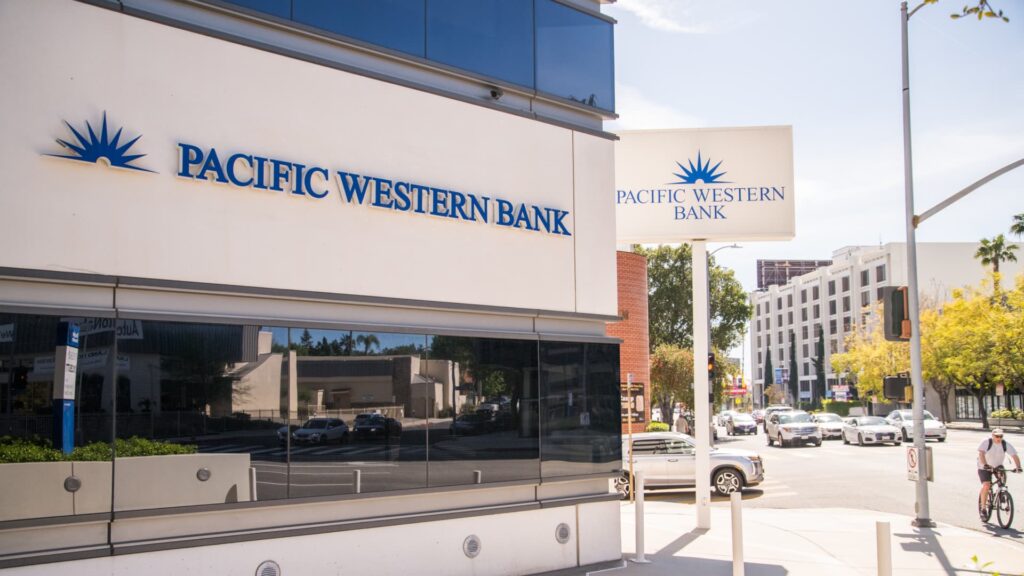 PacWest made it very clear in a statement that it had not experienced any unusual deposit outflows since First Republic Bank's sale to JP Morgan Chase and Co. This was announced on Monday, and PacWest is confident of the recent updates.
PacWest's statement was clear, and there was a planned structure for the sale of the $2.7 billion lender finance loan portfolio that remained on track. It would increase its common equity tier one ratio from 9.21 percent to at least 10 percent on completion.
"In accordance with normal practices, the company and its board of directors continuously review strategic options," PacWest said in its statement.
"Recently, the company has been approached by several potential partners and investors – discussions are ongoing. The company will continue to evaluate all options to maximize shareholder value," PacWest further added.
Although PacWest made these assurances to keep the stakeholder's and investors' faith intact, its share price has been deteriorating since the US financial crisis started, as has that of other regional American banks. The company's stock price has dropped more than 42% in the last five days, and this highlights how negatively the sale of First Republic Bank affected it.
The banking crisis in the US does not seem to calm under any circumstance, and now the US economic crisis has invited more regional banks under pressure. It has been noticed that these small regional banks, which lack diversification in business and are less regulated, are also witnessing the negative impact of aggressive interest rate hikes. The consequences have hampered their growth, as deposits and interest income are declining rapidly.
Billionaire investor Bill Ackman wrote in a tweet, saying, "Confidence in a financial institution is built over decades and destroyed in days. As each domino falls, the next weakest bank begins to wobble."
"Until investors are rewarded for betting on a wobbling bank, there will be no bid, and the best sale is the last price," Ackman further added.
Source- Business Today