This post was most recently updated on February 2nd, 2023

Exterior emulsion paint firms such as Asian Paints, Nerolac, Dulux, and Jotun have established Kerala as their most important market. Kerala's decorative paints industry is worth around Rs 850 crore and is expanding at a rate of 40% per year, the highest in India. This is the most competitive market for exterior emulsions. Emulsion manufacturers are now experiencing a new trend: customizing paints for roof tiles, which are created specifically for the Kerala market. The monsoon weather lasts for a long time in Kerala, so the houses have slanting roofs. People paint them so that the house looks brighter and better. So, the paint industry is booming in Kerala.
Here we are listing the top 10 paint companies in Kerala.
List of Top Paint Companies in Kerala:
Asian Paints (India) Private Limited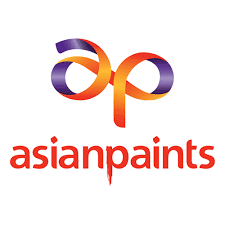 Asian Paints Ltd is India's largest paint manufacturer, Asia's third-largest, and the world's ninth-largest. Berger International, SCIB Paints, Apco Coatings, and Taubman are among the company's subsidiaries with activities in 22 countries and 27 paint production plants serving customers in 65 countries. Asian Paints produces a wide range of decorative and industrial paints. Auxiliaries, automotive, ornamental, and industrial paints are among the company's offerings. Maharashtra, Gujarat, Uttar Pradesh, Haryana, Tamil Nadu, and Andhra Pradesh are among the states where the firm has production facilities.
The firm operates in all four categories of decorative paints, namely Interior Wall Finishes, Exterior Wall Finishes, Enamels, and Wood Finishes. Colour Worlds (Dealer Tinting Systems), Home Solutions (painting solutions service), Kids World (painting solutions for kids' rooms), Colour Next (prediction of colour trends through in-depth research), and Royale Play Special Effect Paint are just a few of the innovative concepts they have introduced in the Indian paint industry.
There is nobody in India who has not seen the famous advertisements for Asian Paints. It is one of the top paint companies in Kerala.
Berger Paints India Limited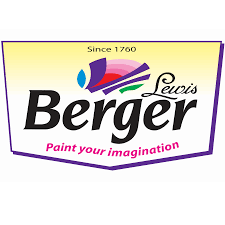 Berger Paint is the second-largest corporation. Paints, varnishes, and enamels for different uses are manufactured and sold by the firm. They provide a wide range of ornamental and industrial painting solutions to their customers. The firm is based in Calcutta and serves the market through a distribution network that includes over 25000 dealers and 110 stock locations. West Bengal, Uttar Pradesh, Pondicherry, Goa, and Jammu & Kashmir are among the states where they have manufacturing plants. In addition, the firm has a presence in four countries: Nepal, Bangladesh, Poland, and Rus
In the area of automotive coatings, the company has Technical License Agreements with DuPont Performance Coatings, Nippon Paint Co Ltd for new generation automotive coatings, Orica Australia Pvt Ltd in the area of protective coatings, TIGERWERK Lack-u.
Farbenfabrik GmbH & C. KG, Austria for specialized powder coatings, and Nippon Bee Chemical Co Ltd for coating on plastic auto parts and mobile phones.
Berger Paints is one of the most famous and respected companies in India, and the market share proves its popularity as Kerala's one of the best paint companies.
Shalimar Paints Limited


Shalimar Paints Ltd. was founded in 1902 by British businessmen under the name Shalimar Paint Color & Varnish Firm to take over the operations of 'The Shalimar Works,' a company that produced paints, colours, and varnish from its factories in Shalimar and Goabaria, Bengal. It has plants in the districts of Howrah in West Bengal, Nasik in Maharashtra, and Sikandrabad in Uttar Pradesh.
Industrial, marine, and architectural paints are the company's three main product segments. It also produces varnishes, resins, and other materials. The firm operates two production facilities, one in Howrah and the other in Nasik. Kerala Mining and Materials provides 90 per cent of its raw materials.
Shalimar Paints Limited has a legacy of over 100 years in India. The company is considered one of the best in the industry because of the consistent quality of products they have delivered over the years. This is why they are one of the top paint companies in Kerala.
Kansai Nerolac Paints Limited
Kansai Nerolac Paints Limited, located in Mumbai, is India's largest industrial paint and third-largest decorative paint business. It is a subsidiary of Japan's Kansai Paint. In the Indian paint business, it has the third-highest market share with 15.4 per cent as of 2015. It works in the fields of mechanical, automotive, and powder coating. It creates and distributes paint solutions for the electrical component, cycle, material handling equipment, bus bodies, containers, and furniture sectors' finishing lines.
Every person in India has heard of the iconic "jab Ghar ki raunak" jingle by Kansai Nerolac. It was insanely popular at the time when it aired. The company has consistently given consistently good results to its consumers since its inception. It is the best paint company in Kerala for a reason.
Dulux Paints


Dulux paints are revolutionaries in the paint industry, having been in operation for almost a century. AkzoNobel Group purchased the firm. The company's headquarters are in Gurgaon, Haryana. In India, the firm has 75 warehouses.
Painting services with a one-year guarantee are available, as well as automated dust-free sanding equipment, floor and furniture masking, colour consultation, and skilled applicators. Dulux Velvet Touch, Super clean, Super touch, Trends, Metallics, Italian Marble, and more Dulux products are available. Dulux is a brand of the company's decorative coatings division that is sold all over the world. It is regarded as one of Kerala's top paint manufacturing and selling companies.
Jenson and Nicholson Paints India Limited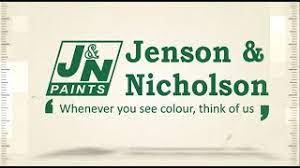 J&N Paints was founded in India in the year 1922. It was created in 1821 in London by John Jenson and Wilfred Nicholson.
Its headquarters are in Gurgaon, Haryana, and it is India's second oldest paint manufacturer. The firm specializes in architectural, industrial, and protective materials. Jenson and Nicholson Paints India Limited is the first Indian business to join the renowned Nova Paint Club, ensuring that it has access to cutting-edge technology and cutting-edge production facilities. In 1955, the firm was the first in India to produce plastic emulsion paints, and in 1986, powder coating technology.
Exterior, Interior, Metal, Wood, Undercoats, Industrial, and Designer finishes are all available from the firm. It is on the list of Kerala's top paint firms.
Jotun Paints India Limited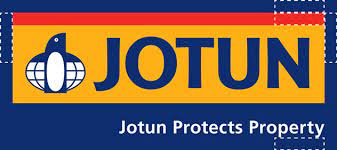 Jotun Private Limited was established in 1926 in Sandefjord in Norway. It is one of the largest paint companies in the world. It is based in Sandefjord in Norway and has a massive presence in Malaysia, China, and the Middle Eastern countries.
The company entered India in 2008 when it set up a factory in Pune. It is one of the most trusted paint companies in the world and has been operating in over 100 countries since its Inauguration. The legacy it has built over the years is a testament to its continued success and prestige.
The company is considered to be one of the most reputed and reliable companies when it comes to its products. It is the reason why the corporation is deemed to be one of the best in the business.
Nippon Paints Holdings Co. Limited

Nippon Paint is a Japanese paint manufacturer with over 140 years of expertise. The company is the number one paint company in Asia, as well as one of the world's top paint manufacturers. Nippon Paint is a leading manufacturer of high-quality paints and coatings for the automotive, industrial, and decorative industries.
Nippon Paint has developed its products throughout the years using cutting-edge paint technology, with an emphasis on innovation and environmental friendliness. To constantly offer paint solutions that not only satisfy your requirements but also preserve the planet we live in, the company is guided by the idea of enriching life through innovations.
Nippon Paint is rapidly becoming a household name in India after more than ten years on the market. They offer various unique goods that display their technological capabilities, in addition to a variety of interior, exterior, and enamel treatments.
This is the reason the company is slowly climbing the ranks to become one of the top paint companies in India.
Truecoat Paints Private Limited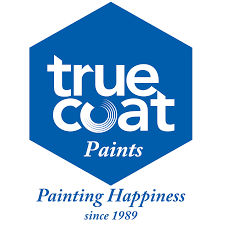 Mr T.M Skaria is the inventor and creator of Truecoat Paints. He holds the distinction of being Kerala's first paint chemist to open his own manufacturing business. He was the driving force behind the invention and success of Truecem, Kerala's brand of cement paint. A truce is now a renowned brand in Kerala and the favoured brand in South India for decorative powder paints.
Mr T.M. Skaria founded Truecoat Paints after consolidating Truecem's position in the decorative powder paint products industry. Truecoat Paints emerged with an unrivalled range of goods in the decorative liquid paint product range, delighting customers in the domestic market by offering a choice of new painting solutions to stay in sync with future client expectations. A truce is currently branded under the Truecoat Paints banner, as Truecoat Paints has emerged as the stronger of the two.
Truecoat Paints now operates via 500 dealers throughout the state. Truecoat Paints has created a competitive advantage provided by greater control and visibility over the business as the first paint firm in South India to utilize SAP ERP software. In summary, no stone has been left unturned in reaching new heights, thanks to cutting-edge technology and sound business procedures.
They say that this has been made possible by a dynamic R&D team that considers the demands of consumers while drawing inspiration from nature's magnificent and bright palette of hues. This company is also considered to be one of the best companies in Kerala and is one of the few popular local brands.
Amcosxl Paints (India) Private Limited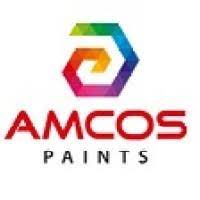 Amcosxl Paints (India)Pvt Ltd is a recognized company and Private. Ltd enterprise, and was established in the year 2002 in Ernakulam, Kerala, as a Manufacturer of Exterior Emulsion Paint, Acrylic Distemper Paint, and other products.
With a successful start in 2002, Amcos Paints established a reputation for providing high-quality products using sophisticated technologies at an early stage.
Conclusion
The monsoon weather lasts for a long time in Kerala, so the houses have slanting roofs. On research to develop an art of creating quality-assured paints to provide coating solutions that are safer, better, more sustainable, and healthier. These are the top 10 paint companies in Kerala.