This post was most recently updated on October 1st, 2021
The retail companies in India focus on semi-urban and rural areas for profits and contribute an amount of 10% to the yearly GDP of India. The top retail companies in India provide healthy and happy living and an extraordinary lifestyle to the Indians. The growth of retail brands in the Indian market is the reason for the rapid industrialization and Globalization of retail companies in India.Here we will read about different varities of top 10 retail companies in India.
Here is a list and elaborate description of the top 10 retail companies in India with their offerings and impact on daily lifestyle
Reliance Retail :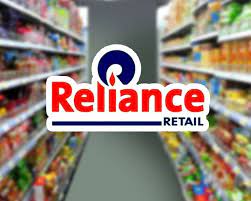 Since its inception in 2006, Reliance Retail has grown to become India's largest retailer delivering superior value to its customers, suppliers, and shareholders. Reliance's nationwide network of retail outlets delivers a world-class shopping environment and unmatched customer experience powered by its state-of-the-art technology and seamless supply-chain infrastructure.
Reliance retail is one of the biggest retail companies in India that is the retail initiative of Reliance Industries Limited and is central to the group's consumer-facing businesses. Reliance Retail always has been at the forefront of bringing about the Organized Retail revolution in India. In a short period, it has created strong and enduring bonds with millions of consumers by proving them unlimited choice, outstanding value proposition, superior quality, and unique shopping experiences across all its stores.
Reliance Retail has been ranked as the fastest-growing retailer in the world and holds the 53rd position in the list of Top Global Retailers and is the only Indian Retailer Company to feature in the Top 100. Reliance operates a wide array of store formats that cater planned shopping needs of customers including grocery, electronics, and Fashion & Lifestyle.
Reliance has a strong presence in digital platforms through AJIO.com, a curated fashion & lifestyle store, and Jiomart, India's biggest hyperlocal retail solutions. With so many offerings in an affordable range, Reliance retail has become one of the top retail organisation in india.
Aditya Birla Fashion & Retail Ltd.: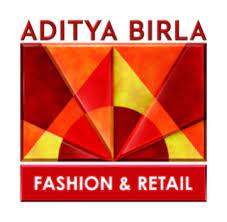 Aditya Birla Fashion & Retail Ltd. in short ABFRL is one of the best retail companies in India. This company was founded by Kumar Mangalam Birla in 2007 in Mumbai. AFFRL emerged after the consolidation of the branded apparel business of Aditya Birla Group comprising ANBL's Madura Fashion division and ANBL's subsidiaries Pantaloons Fashion and Retail (PFRL) and Madura Pantaloons Fashion & Lifestyle (MFL) in May 2015. Post the consolidation, PFLR was renamed Aditya Birla Fashion & Retail Ltd.
ABFRL is a part of the Aditya Group, a US$ 48.3 billion India multinational, in the league of Fortune 500. With an extraordinary force of over 120,000 employees, belonging to 42 nationalities, the Aditya Birla Group operates in 34 countries across the world.
The company's vision is to passionately satisfy Indian consumer needs in fashion, style, and value, across wearing occasions in Apparel and Accessories through strong brands and high-quality consumer experience with the ultimate purpose of delivering superior value to all the stakeholders.Also famous ,which falls in one of the top retail companies in india.
Shoppers Stop Ltd:
Shoppers Stop Ltd. is the ultimate destination to a multitude of leading international and national brands for apparel, fragrances, accessories, décor, cosmetics, footwear, and furnishings providing to the needs of the entire family irrespective of the generation gap. This retail company offers the customer an outstanding experience for both national and international brands. Shoppers Stop Ltd. is one of the top retail companies in India.
The foundation of Shoppers Stop Ltd. was laid on 27th October 1991, by the K Raheja corporation group of companies. Now it has experienced professionals with world-class practices and systems. Their key to gain success is in providing a fantastic shopping experience to the consumers and setting a benchmark. Shoppers Stop also offers free alteration at any store for products purchased Online too.
For this belief and amazing facilities, Shoppers Stops Ltd. is one of the best leading retail companies in India.
Trent Ltd. (Westside) :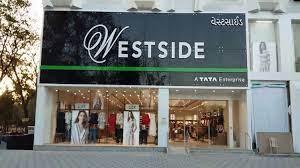 Trent Limited is a retail company of Tata Group. It was started in 1998 and Trent operates Westside. Trent is one of the leading players in the branded retail companies in India based in Mumbai. Trent also operates stores across three formats, such as
Westside caters to an exclusive range of its own branded fashion apparel. The company owns more than 200 stores in 82 major cities of India under the brand name Westside.
Zudio, which offers irresistible fashion at irresistible prices. Trent has established 133 Zudio stores across 57 cities.
Star, fresh food and grocery items retail chain, operating in 60 stores across 7 major cities.
Landmark, a family entertainment concept, is available in six independent stores.
Trent provides exciting exclusive brands and focuses on the speed of delivering the latest fashion each week.
For such different types of offerings, Trent is one of the best retail companies in India.
Future Retail Ltd :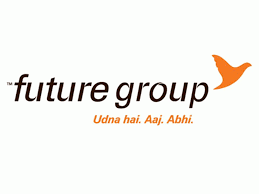 Future Retail Limited is one of the biggest retail chains in India. The retail company provides India's most popular retail chain that inspires trust among the customers. Future Retail Ltd was founded by Kishore Biyani and it's a part of Future Group.
Over the past two decades, the company has established some of India's most popular retail stores like Big Bazaar, Central, Brand Factory, Foodhall, fbb, etc. overtimes, some of the other retail chains like Aadhaar, Nilgiris, Easyday, HyperCity, Heritage, and others also became a major part of this Future Retail Limited. The retail chain is now in more than 400 cities across India and attracts over 500 million customers annually.
The future group offers both affordable and costly products in stores both online and offline. Among the retail chains of Future group, Big Bazaar is the most trusted retail brand in today's India.
The retail company is growing very fast in India and became an asset of the country. No doubt, Future Retail Limited is one of the top retail companies in India.
The Raymond Group :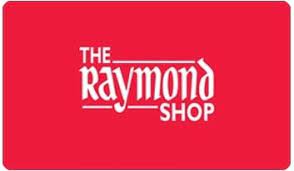 The Raymond Group was founded in 1925 and from then till now the company has been synonymous with Trust, Quality, and Excellence. Raymond is a group with majority business interests in the Textile & Apparel sectors. The company has enjoyed the encouragement of over a billion consumers and is recognized for delivering world-class quality products to its trusted consumers over the past nine decades.
Being vertically and horizontally integrated manufacturers of textiles, Raymond is mostly known for its strong fiber to fabric manufacturing capabilities. It offers an exquisite range of shirting and suiting fabrics across a plethora of options such as Cotton, Worsted fabrics, Wool blends, Linen, and Denim.
With more than 1500 stores spread across 600 towns and an expensive network of over 20,000 points-of-sale in India, Raymond Group is one of the best retailers in india.
Titan Company :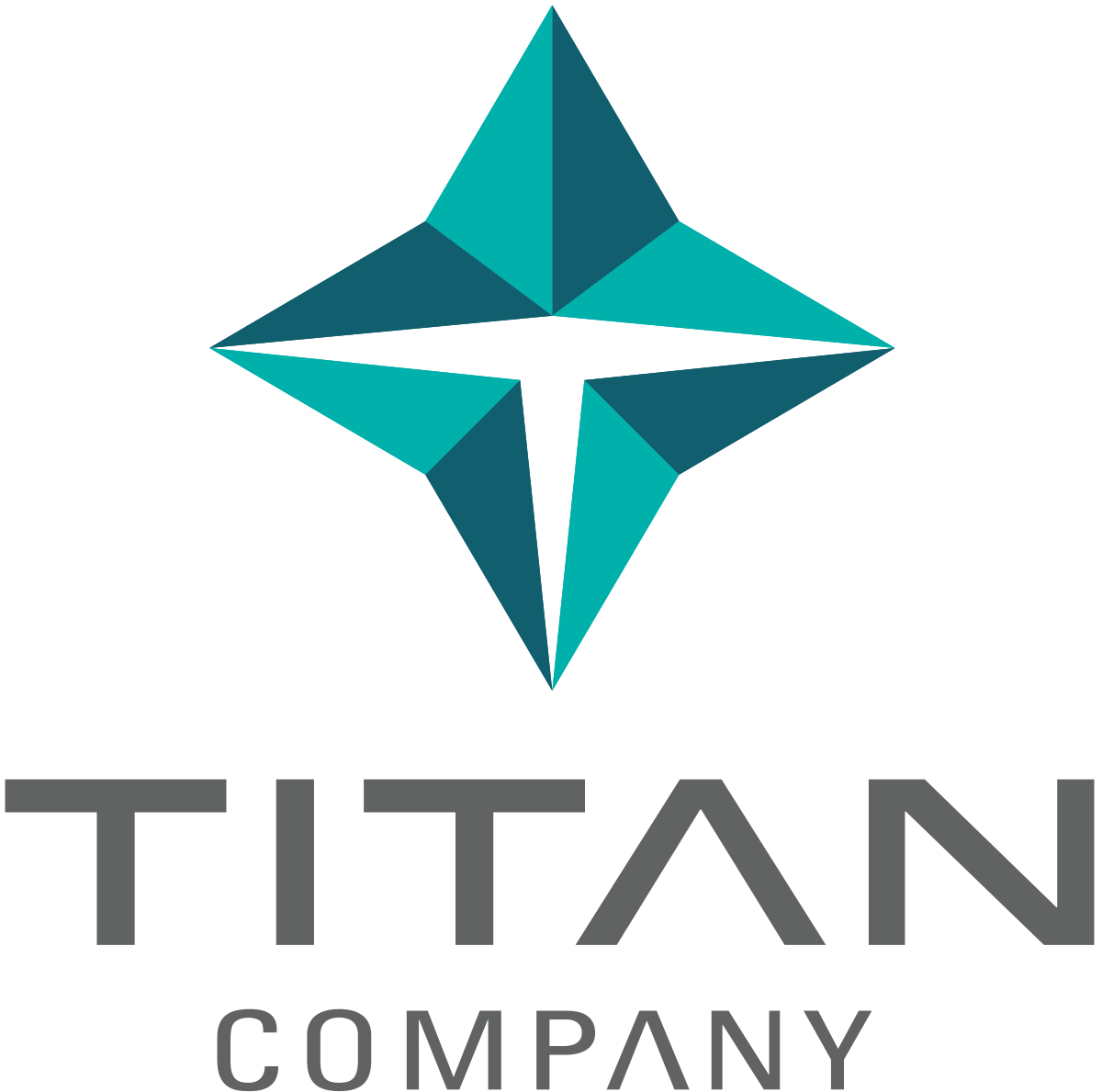 Titan Company Limited (Titan) is a joint venture between Tata Group and the Tamil Nadu Industrial Development Corporation. The company was established in 1984 under the name Titan Watches Limited. Currently, Titan is the fifth largest watch manufacturers in the world. Titan has a reputation for transforming the watches and jewelry in India and for creating India's retail market by revolutionary experimental retail.
Titan brand stands for superior workmanship, advanced technology, and trustworthy product quality. Recently Titan Group expanded its zone by introducing the Titan Eyewear division. For the international styling with a different range of products, Titan group is among the top retail companies in India.
V Mart Retail Ltd:
V-Mart is a complete family retail store, founded in the year 2002. The retail chain offers apparel, footwear, accessories for men, women, and kids. The company is also popular for providing home furnishings, general merchandise, toys, tableware, utensils, and other household necessities.
V-Mart is offering high-quality affordable fashion for over 17 years and currently, the company owns over 200 stores across 171 towns in 17 states. The V-Mart stands for the motto "Keeping the price range Low" helped the company to grow even faster. The company has gained trust for and attracts more than 3 crore customers every year. For the affordability of the products, V-Mart is one of the best retail brand in india.
D-Mart :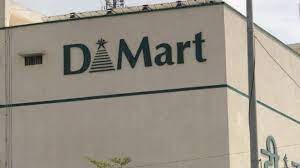 D-Mart is one of the biggest supermarket chains that aim for providing the best-ranging basic home and personal products under the same roof. D-Mart was started by Mr. Radhakrishan Damani and his family in 2002. The company had the motto of providing for the growing needs of the Indian family. From the launch of the first store in Powai, D-Mart is now across 234+ locations.
This retail company offers basic home utility products such as food, toiletries, kitchenware, beauty products, bed and bath linen, home appliances, and more. D-Mart is the lowest-priced retailer with the mission of providing the best products at a minimal cost. The supermarket chain of D-Mart is owned by Avenue Supermarts Ltd.
With such an amazing offering at a low cost, obviously, D-Mart has reputed as one of the best retail companies in India.
Provogue:

Provogue is an Indian clothing and accessories brand headquartered in Mumbai, Maharashtra. It is one of the top retail companies in India. In 1997 it was first launched as a menswear fashion brand but over the years this company has extended its collection of men's and women's fashion apparel and accessories.
Provogue is also the apparel sponsor of the Indian Cricket League. They also became the sponsor of Rajasthan Royals in 2015. Provogue stores offer men's and women's clothing, unisex deodorant, watches, sunglasses, etc.
Currently, Hrithik Roshan is the brand ambassador of Provogue. With such great offerings, this retail company owns over 50 stores across 40 major cities in India.It is known as top retail fashion brands in India.
Top 10 Retail Companies in India with their websites:
Final Words:
Today's Indian retail companies are holding the place in the list of top 100 global retail companies. The growth of the retail companies in India is quite impressive and it also represents India globally. These top 10 retail companies in India are quite awesome and stand for exciting offerings. I hope this content helped you to understand the retail companies in India.
Faq's about Top 10 Retail Companies in India:
Which is the largest retail sector in India?
Pantaloon Retail is the largest retail sector in India.
Who is India's 2nd largest retailer?
India's second-largest retailer is TASMAC.
What are the top 10 retail biggest companies in the world?
1. Walmart.Inc
2. Amazon.com Inc.
3. Costco Wholesale Corp.
4. Walgreens Boots Allaince Inc.
5. The Kroger Co.
6. The Home Depot Inc.
7. JD.com Inc.
8. Tesco PLC
9. Carrefour
10. Target Corp.
Who is the market leader in retail?
Walmart is the world's biggest retail company by market share.
What are the 3 types of retailing?
1. Direct Marketing
2. Direct Selling
3. Automatic Vending
What is the list of Top Retail companies in India?
1. Reliance retail limited
2. Future retail limited
3. Avenue Supermarts Ltd
4.  Aditya Birla Fashion & Retail Ltd
5. Shoppers stop
6. Trent limited
7. V-mart retail limited
8. Infiniti Retail Ltd
What is the future of retail in India?
By 2024, India's eCommerce industry is expected to increase by 84% and rise to $11 billion. This change will be driven by mobile shopping, which is further projected to grow at 21% annually over the next 3 years
Who is the retail customer?
Retail customer An individual who is acting for purposes that are outside his trade, business or profession.
Why is retail growth in India?
Healthy economic growth, changing demographic profile, increasing disposable income, urbanization, changing consumer tastes and preferences are some of the factors driving growth in the organized retail market in India