Job Consultancies Simplified
Generally, job placement consultancies, who are otherwise called manpower recruitment consultancies work as mediators between organizations looking to recruit the right talents and the job seekers, who look for the right employment opportunity.
So, these job consultancies have two customers, one is the recruiter and the other is the candidate.
Generally, recruiting candidates through recruitment consultants is a long process, wherein organizations get in touch with the consultants to find the money they charge towards hiring the right candidates for their organization.
After the negotiation of charges, both the parties get into an agreement with terms and conditions on which both of them will be working.
Similarly, candidates also get in touch with these job consultants to find whether the recruitment consultants can help them in finding the right job. Some job consultants charge the candidates, while some do the service free of cost for job seekers.
Here, we have listed 10 of the best job consultancies in Bangalore.
Top 10 Job Consultancies in Bangalore
ABC Job Placements Consultants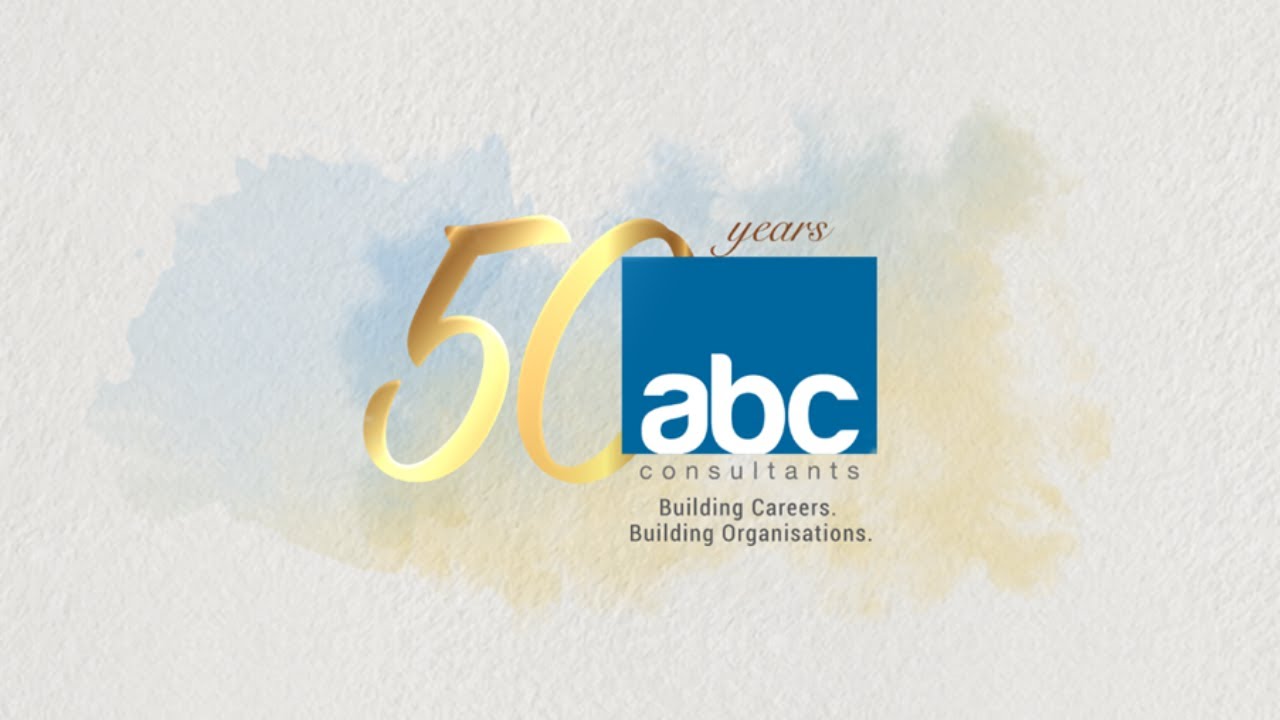 ABC Job Placements Consultants was founded in 1969 by Dr Bish Agrawal. ABC Job Placements Consultants is the pioneer of organized recruitment consultants in Bangalore. Over the years, they have acted as a preferred talent acquisition partner to multinationals and leading Indian businesses to emerge as the leading recruitment brand nationally. This combined with their role as trusted consultants for Indian professionals translates into their core capability – Building Careers. Building Organisations.
ABC Job Placements Consultants' roots in management consulting enable them to bring a unique approach to recruitment at the middle and senior management levels. They recruit across various industry segments for multinational corporations as well as leading Indian business houses and have helped shape the careers of over 1,65,000 professionals over their 50-year history. This is why they are one of the best job consultancies in Bangalore.
TVA Allegis Job Placement Consultants

This is an acquired consultant firm, wherein the TVA India firm was acquired from Allegis US. TVA Allegis Job Placement Consultants is the global leader in talent solutions. Drawing from over three decades of expertise, their businesses help companies and individuals navigate change and seize opportunities.
To keep pace with innovation and address workforce challenges head-on, professionals must evolve their skills, and corporate hiring managers and leaders must get creative. Their global survey reveals four trends changing how companies connect with workers and achieve business outcomes. Employers that equip the workforce for continuous learning can enjoy a competitive advantage in the global economy of the future.
With examples of technologies influencing talent attraction and engagement, candidate evaluation and onboarding, and employee development and retention, the report offers survey data on user adoption, plus insight on the people-first strategies focused on candidate success and career pathing. Their companies span virtually all industries and markets.
Therefore, TVA Allegis Job Placement Consultants is also one of the top job consultancies in Bangalore.
Ma Foi Randstad Placement Consultants
Randstad India, an ISO 9001:2015 certified company, is a wholly-owned subsidiary of Randstad Holding NV, a € 23.3 billion global provider of HR services. With a legacy of over 25 years in the Indian market, Randstad is today one of the leading players in the Indian recruitment ecosystem. They believe in combining their passion for people with smart investments in intelligent technology to help organizations and talent realize their true potential.
Employing over 800 specialist recruiters across their 20 office locations, Randstad India provides a full range of solutions including temporary and permanent staffing, outsourcing, and other workforce solutions in the areas of engineering, finance and accounting, human resources, IT, manufacturing, and logistics, and sales and marketing.
Their global reach makes the job consultancy an attractive choice for the candidate and is the reason the consultancy is considered one of the best in the industry.
Teamlease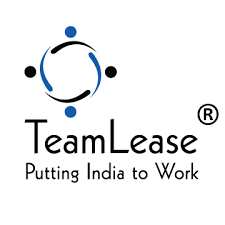 In terms of Associate Employees and revenues, Teamlease is the largest organized staffing company with a market share of more than 5% as of March 31, 2017. Despite competition from domestic peers and global companies having their presence in India, they have grown their Associate Employee/Trainee base at a CAGR of 24.80% in the last three years leading to 2016- 17.
Teamlease's transparent and efficient governance infrastructure provides the framework within which they implement their strategy and create further value for their stakeholders. They are more connected to their clients today than they were before. They have used the right technology and data insights to help them enhance their operational efficiencies.
They deliver their staffing services across various sectors, including Consumer Durables, Chemicals, Manufacturing, Media and Telecom, Retail, Banking, Financial Services, Insurance, e-commerce, Pharmaceuticals, and Healthcare.
Their expertise across different sectors gives the job consultancy the edge to enhance its client value proposition making them one of the top 10 and most respected job consultancies in Bangalore.
Samvin Global Consultancy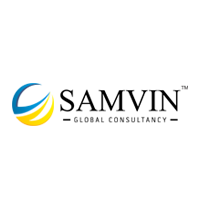 Samvin Global Consultancy is human resource management, training, development, placement consultancy in Bangalore, and a business consulting firm. The ever-fluctuating state of the global economy demands more every day from professionals and organizations alike. The existence of a trustworthy partnership with an HR, staffing, and business consulting firm provides a competitive edge to a company.
The job consultancy ensures that you are poised to meet the challenges of any challenging business environment.
Samvin Global Consultancy understands that companies are made up of people and great companies leverage human resources in the best possible ways to become leaders in their fields. Samvin Global Consultancy comprises experienced HR professionals, from a multitude of domains, who can help you find and recruit the best talent for a variety of industry verticals.
The job consultancy is based out of Bengaluru, which is a thriving hub of business, technological development, and cultural exchange. They follow due process to understand the clients, their culture, and their requirements which is the reason why the consultancy is considered among the best.
Corp Placements

Incorporated in 2003, Corp Placements has grown to become one of the leading Executive Search Firms operating out of Bangalore and servicing clients all over India. The job consultancy has a valuable database of prospects and candidates built and nourished over the years.
The recruitment consultancy has a speedy delivery in terms of, understanding requirements, reciprocation with valid and relevant resumes, fixation of interviews, and offer negotiations. They also have a great ability to convince candidates to pick the right offer given to them by various organizations. They have less attrition and good conversion rates in terms of offer acceptance, which are attributed primarily to the kind of validation done before sending the profile. They also have a large clientele base.
All these factors make this job consultancy a good choice for potential candidates.
Kelly Services India
PERSOLKELLY is a joint venture established in 2016 between PERSOL Holdings (previously Temp Holdings) and PERSOLKELLY to cater to the rising workforce employment needs of the emerging Asia Pacific market. The job consultancy is one of the largest workforce solutions providers in the region, spanning over 45 offices across 13 markets including Australia, China, Hong Kong, India, Indonesia, Malaysia, New Zealand, Philippines, Singapore, South Korea, Taiwan, Thailand, and Vietnam.
The company's reach, scope, and scale of operations have set the industry standard for cross border recruitment and holistic workforce solutions. Since its inception, PERSOLKELLY has placed over 66,000 positions across the region and works together with 98% of Fortune 100™ companies for their workforce solution needs.
The numbers and the global presence speak for this job consultancy, making it one of the top 10 job consultancies in Bangalore.
Adecco India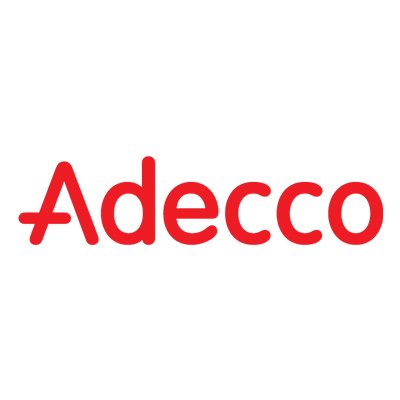 The world of work and employment is continually evolving, and the Adecco Group is one of the leading forces shaping that change. With their breadth and depth of expertise gained on the global stage, they can deliver fully integrated workforce solutions that will support your organization's development and growth strategy so that you're not just ready for the future. You're already there.
The job consultancy's ecosystem of brands and solutions allows them to offer complete solutions that help solve the talent challenges faced by their clients and to support their candidates and associates throughout their careers. Adecco India is embracing the potential of digital, adding more value to existing solutions, expanding their market, and significantly improving efficiency. Adecco India sees digitization as an opportunity to grow employment. By combining the best of the HR solutions industry with the best of the technology industry in a responsible way, the company seeks to become a more valuable service partner.
Adecco India office, headquartered in Bengaluru captures a unique job market, and each year helps over 120000 candidates across more than 55 cities and towns to find the perfect job, making the job consultancy a big name in the industry.
This job consultancy has a large presence in Bangalore and is the reason why it is considered a top consultancy in the city.
Multi Recruitment Agency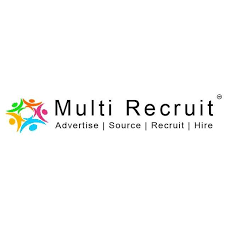 Multi Recruitment Agency, a visionary job consultancy, was established in 2013 by D.K. Praveen Kumar and Shashank A Vagale. The job consultancy conceptualized the idea of Customised Recruitment Solutions with talent from India.
D.K. Praveen – As an accomplished Management Professional with approximately 18+ years of experience in the domestic and international market (UK) who worked in Digital, Print Advertising and FMCG Market recognized the woes of SMBs and Startups having budget and manpower constraints amongst other challenges.
Shashank – Has an overall 10+ years of HR industry experience with strong stakeholder management skills and is adept at driving Talent Acquisition teams across the gamut of skills and Industries.
Headquartered and spread across 2 offices in Bangalore, Multi Recruit has a strong team of 30+ Recruitment Consultancy Professionals, who are adept, trained, and equipped with years of experience to understand and deliver the most critical of requirements with its clients. Additionally, over 50 contractual employees have been deployed onsite on various projects and shuffled upon need.
This consultancy is also a good choice for candidates looking for one.
Fernandes Group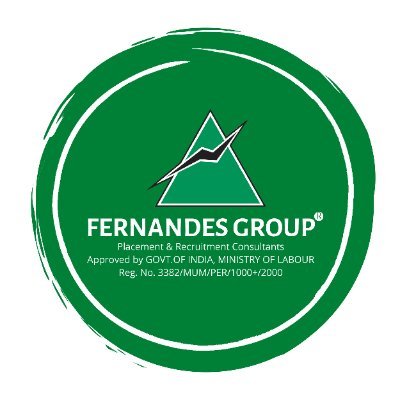 Fernandes Group is managed by the dynamic entrepreneurial duo of Mr Wilson Fernandes, a science graduate with 15 years of experience in overseas placement consultancy, and Mrs Leena Fernandes, a commerce graduate with over 10 years of experience in various fields of management and manpower selection. Together they form the core strength of the consultant group committed to excellence in service for over 16 years now. Mr Wilson Fernandes is a member of the Indian Personnel Export Promotion Council.
Fernandes group is approved by the Ministry of Labour, Government of India and recruits competent workers from all over India and sends them to different countries all over the world. This top job consultancy is ideal for people who want to work abroad after studying.
Bonus
The fastest way to get into any job in India is via a personal network like Facebook, WhatsApp. If you know someone in that company then you may get that job in no time or maybe you'll be called for an interview. The reason why this method works so flawlessly is that 80% of the jobs are not advertised anywhere and hiring through personal networks builds the trust factor. You can build a personal network by going to various networking programs like by joining the Executive Recruitment Association, or MTHR, or your industry-specific events. You can also expand your network through LinkedIn.
Contacts of Best Consultancies in Bangalore
ABC Job Placements Consultants – [email protected]
TVA Allegis Job Placement Consultants –
Ma Foi Randstad Placement Consultants –
Teamlease – http://www.teamlease.com/contact-us
Samvin Global Consultancy – [email protected]
Corp Placements – http://corpplacements.co.in/contact_us
Kelly Services India – http://www.kellyservices.co.in/IN/Contact-Us/
Adecco India – http://www.adecco.co.in/contact-us/contactus.aspx
Multi Recruitment Agency – [email protected]
Fernandes Group – [email protected]
FAQs
What do job consultancies do?
Job consultancies work with companies (clients) who are currently hiring, to help find candidates to fill these vacancies.
Job Consultants also work directly with candidates to help them find their ideal position. However, this process may take longer.
How do they work?
Job Consultancies help both clients and candidates. Clients need help filling job vacancies and candidates need help securing a new role.
Why should job seekers use a job consultancy?
Saves time and work – Job Consultants know exactly which companies are hiring and which roles match a candidate's skillset and criteria. Therefore, this saves the candidate time and effort in searching job boards for suitable opportunities.
Recruiters assist with CV and interview preparation – Job Consultants usually offer some advice on a candidate's CV to make sure that it looks professional and contains all the necessary information. They will also provide interview tips to make sure the candidate is as prepared as possible.
Recruiters know exactly what companies are looking for – Job Consultants spend a lot of time building up relationships with hiring managers. Therefore, they know exactly what each company is looking for and what candidates can expect if they join.
Quicker process than applying directly – Job consultancies will normally agree on feedback timeframes in advance with clients. Also, Job Consultants will follow up on applications to ensure that everything moves swiftly.
How much does it cost to use a job consultancy?
It is free for candidates mostly. Job Consultancies are paid a fee by the company that the candidate joins.
Is Will getting a job through a job consultancy negatively affect my salary? No, a candidate's salary is not affected by working with a Job Consultancy. Their fee is a separate entity to the salary received and is negotiated at the time that the Job Consultant begins to work on filling a vacancy.
Job Consultants will negotiate salaries on the candidate's behalf, trying to get them the best figure possible. Therefore, working with job consultancies may have a positive impact on candidates' salaries.