From street food vendors to Michelin-starred restaurants, these culinary wizards create magic with their pots and pans, weaving together flavors, textures, and aromas in a symphony of taste. This cultural diversity of Indian cuisine has given some of the top chefs in India who reign the world with their flavorful wands. These renowned chefs have made Indian food more famous and widespread. Several of them have even opened Indian eateries and launched various cookbooks that have added to this popularity.
Here are the Top Chefs in India:
Harpal Singh Sokhi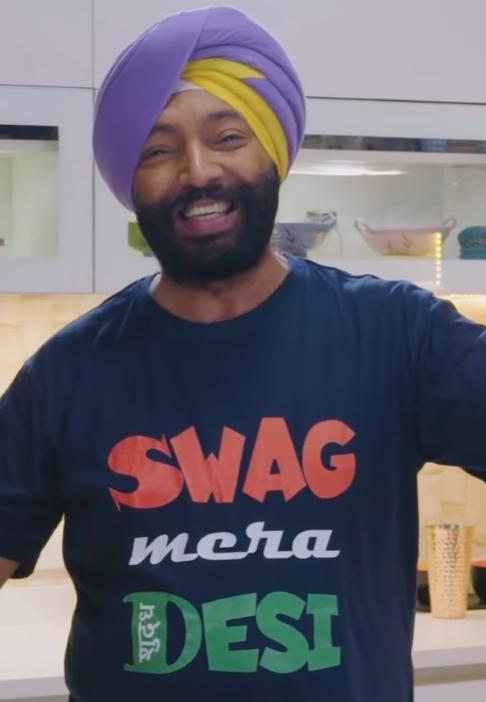 Harpal Singh Sokhi is one of the top 10 chefs in India. He is a renowned celebrity chef from India, known for his fun and jovial personality. He hosts the popular culinary show Turban Tadka on the FoodFood channel, which has made people all charged up and passionate about cooking.
Harpal Singh Sokhi, also known as the "Energy Chef of India," has mastered the art of Indian cooking after pursuing a Diploma in Hotel Management from IHM, Bhubaneswar. He started his career as a trainee cook at The Oberoi in Bhubaneswar. At 27, he became an executive chef.
Incorporating ayurvedic concepts into his recipes, he has authored two books and is going for the big one by investing $15-20 million to open five new eateries. Harpal Singh Sokhi has received numerous awards, including Best Chef-driven Restaurant by Indian Restaurant Congress, for his restaurant Karigari Chef Harpal Singh Sokhi in 2022.
The restaurant was also awarded the Most Admired Food Service Launch of the Year's New Outlet by Images Food Service Awards. Harpal Singh Sokhi's famous quote "Namak Shamak, Namak Shamak, Daal Dete Hain" is mimicked by people all over the country, and he has redefined cooking on television screens with his catchy jingle.
He has not only redefined cookery shows with his own unique style of humor and real Punjabi style, which is why he bagged the most recognized and admired face on Television as a Chef of the Year in 2012, honored by Golden Star Awards also achieved Iconic Achievers Award 2018. Overall, he is one of the top chefs in India.
Pankaj Bhadouria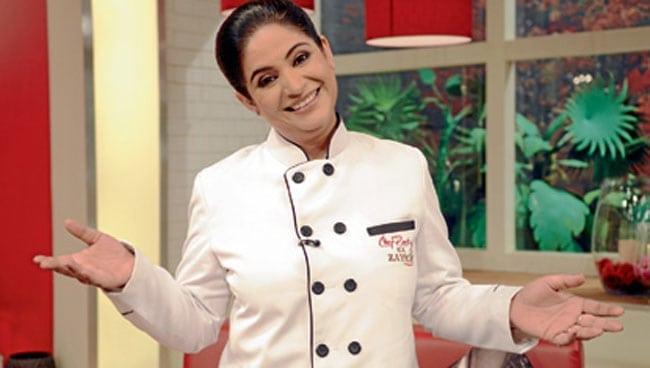 Pankaj Bhadouria is one of the top 10 chefs in India. However, her life took a major turn when she decided to participate in the cooking competition show MasterChef India in 2010. Pankaj's competitive spirit and culinary skills helped her win the show, becoming the first-ever MasterChef winner to have an official cookbook in her name.
Since then, she has authored two more cookery books, Barbie I Can Be Chef and Chicken From My Kitchen. She has over 1 million followers on Instagram and has shown an indelible entrepreneurial spirit in everything she touches.
Her favorite comfort food is a simple khichdi with ghee and papad, showing that even the most successful chefs have a soft spot for comforting, home-cooked meals.
In 2021, Pankaj was awarded the prestigious "Iconic Women Creating a Better World for All" award by the Women Economic Forum. She plans to further pursue her interest in culinary education and help youngsters make a career out of it. Overall, she is one of the top chefs in India.
Hari Nayak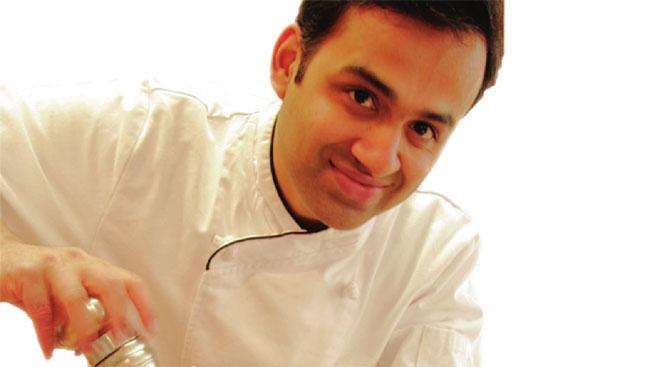 Hari Nayak is one of the top 10 chefs in India. For his distinctive cooking approach, Hari Nayak is currently one of the world-famous Indian chefs. Nayak has a unique ability to marry traditional Indian flavors with modern culinary techniques, creating a new style of cooking that is both simple and eclectic.
He has demonstrated that Indian cuisine can be prepared in a straightforward way with all the modern trappings while still appealing to the everyday household cook. With seven cookbooks to his name, including the bestseller "Modern Indian Cooking," Nayak's dishes have inspired home cooks and professional chefs alike.
As a culinary consultant for several restaurants, including Masti Bombay Bungalow and Moombai Co. in Dubai, Nayak has been instrumental in bringing his innovative cooking style to different parts of the world.
He is also the culinary director and executive chef of Sona, a new Indian restaurant on East 20th Street in New York. Sona serves a feast from all around India, with dishes such as mint parathas and roasted lamb chops, leaving diners wanting more. Moreover, he is one of the top chefs in India.
Kunal Kapur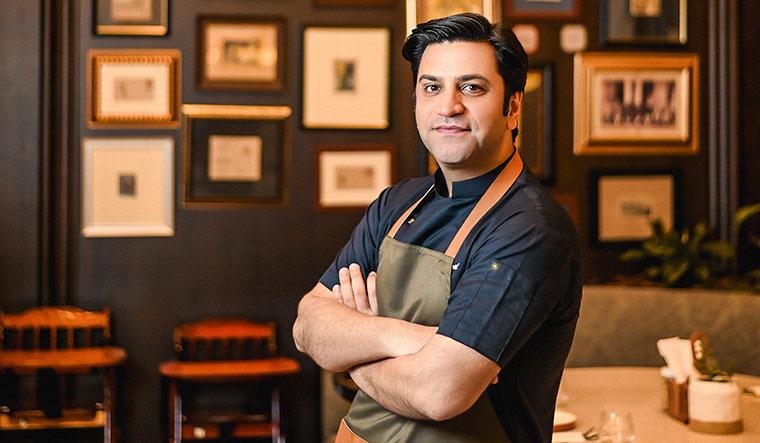 Kunal Kapur is one of the top 10 chefs in India. After starting his career with the Taj Group of Hotels in 2000, Kapur quickly rose to prominence and was hailed as one of India's best chefs by India Today. Kapur's television career took off when he hosted and judged Master Chef India, which aired on Star Plus, and Junior Master Chef Season 1.
He has also authored a cookbook, "A Chef In Every Home: The Complete Family Cook Book," which has received widespread acclaim. In addition to his television and literary accomplishments, Kapur is a successful restaurateur with several establishments in India and Dubai.
He co-owned Patiyala by Kunal Kapur in Dubai and Namak by Kunal Kapur in Abu Dhabi, where he presented Satvik cuisines to Prime Minister Narendra Modi and German Chancellor Ms. Merkel. Kapur's talent has been recognized worldwide, and he was awarded the prestigious 'Sir Edmund Hillary Fellowship 2012' from the Government of New Zealand in the field of Food and beverages. Moreover, he is one of the top chefs in India.
Shipra Khanna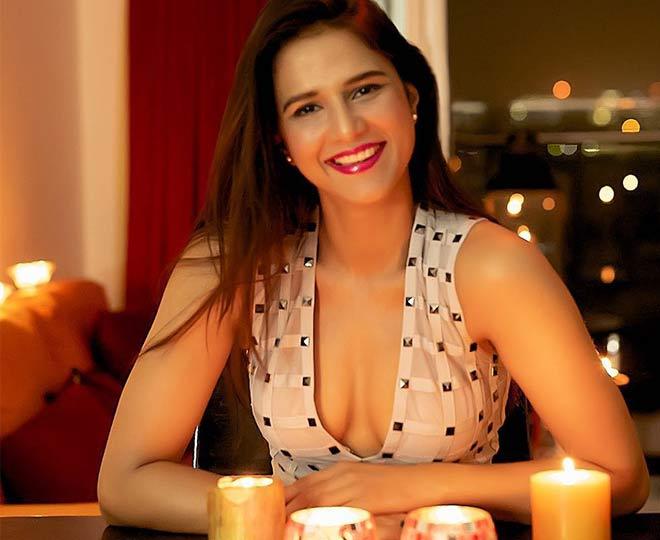 Shipra Khanna is one of the most famous chefs in India. After winning, Shipra went on to feature in several televised cooking shows and had a program as a celebrity chef on 'Food Food.'
She was recognized as a "Women Chef Taking Taste beyond Boundaries" by the SAARC Chamber of Women Entrepreneurs Council (SCWEC), and she also received the 2017 Gourmand World Cookbook Awards for "Best Television Chef Book Outside Europe."
Chiefly consults for restaurants, Ms. Shipra has authored the deeply guarded secrets of her delicacies in the books The Spice Route and Sinfully Yours, which got her The World Gourmand Award held in China in May 2017 and Super Foods for Awesome Memory and her new books 'Simply Indian Cuisine series of Simply Maharashtrian, Simply Gujarati, Simply Punjabi, Simply Rajasthan, Simply Himachali, Simply Bengali coming soon.
"Snack in the Box" on Zee network is the highest rated, and Chef Khanna's "Star Truck" is A show loaded with her delicious recipes and Spicy chitchat with Bollywood Super Stars on 9XM with a viewership of 170 million.
She is also the face of the "Tata Sky " cooking premi- um Dth network in India with shows like Masterclass with Chef Shipra Khanna, Tadka Mark ke, From my Book Shelf, and many more! Moreover, she is one of the top chefs in India.
Ajay Chopra
Ajay Chopra is one of the renowned top 10 chefs of India. He has served as a judge on the first and second seasons of MasterChef India and has worked in London, gaining great exposure to the international restaurant scene. Chopra is admired for his refreshing approach to Indian food culture and emphasizes the importance of cooking with patience, resulting in his complex and flavorful Indian dishes.
He actively shares his culinary creations and cooking recipes on social media platforms such as YouTube, Instagram, and the Moj app. Recently, Chopra was interviewed about India's 50 Best Dishes, showcasing his expertise and passion for the Indian culinary world.
He started his career as the head of Kitchen Bridge, hosted successful TV shows, and now works as an entrepreneur, spreading his unique creations everywhere. His innovative take on traditional Indian dishes will inspire you to try new flavors and techniques in your own kitchen. No wonder he is one of the top chefs in India.
Atul Kochhar
Born in 1969, Atul Kochhar is one of the top 10 chefs in India. He is an Indian-born British chef, restaurant owner, and media personality who received a Michelin star in 2001. He started his career as a chef in India at The Oberoi Group hotels. Kochhar was one of the first two Indian chefs to receive a Michelin star, awarded in London in 2001 whilst at Tamarind.
He opened his own restaurant, Benares, which won him a second Michelin star in 2007. In 2007, he founded his own restaurant 'Benares,' which earned him a 2nd Michelin star. He is a frequent guest on television and the author of several cookbooks, including Curries of the World, Simple Indian, and more. Kochhar's net worth is considered to be approximately $4 million.
Atul Kocchar was named Chef of the Year at The Asian Curry Awards in recognition of his exceptional talent and expertise in 2017. He has also been the recipient of the TMG Cordon Bleu Award, further solidifying his status as a highly respected and accomplished chef. No wonder he is one of the top chefs in India.
Saransh Goila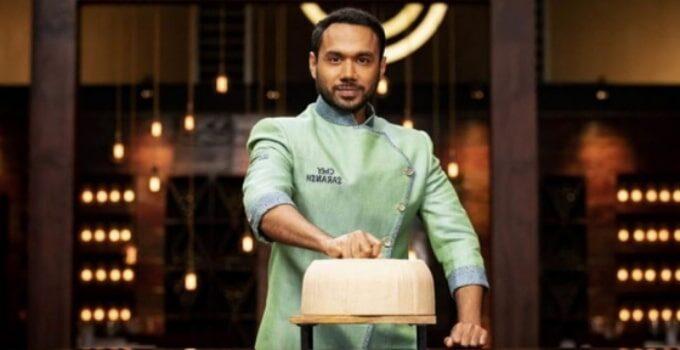 Saransh Goila, India's youngest TV chef, is one of the top 10 chefs in India. He rose to fame after winning the Food Food Maha Challenge and has since hosted the popular TV program Roti Rasta aur India. Chef Saransh Goila is not just a chef but also an anchor and consultant for the Food Food channel.
He has been traveling across India for his dream project, documenting recipes and cultures, eating, and exploring without any boundaries whatsoever. His unique food travelogue, "India on My Platter," depicts his epic journey in search of various nuances of local cuisines from rural India.
In addition to his TV shows and travelogues, Chef Saransh Goila has also opened a popular restaurant and launched several food initiatives in the country. He believes that the kitchen is like a playground for people who love to cook and are constantly pushing the boundaries of Indian cuisine.
Chef Saransh Goila's passion for food and travel has made him a household name in India and beyond. He continues to inspire food lovers with his innovative recipes and unique culinary experiences. In 2018, Saransh hosted the web series 'Run to Eat'. It is a food travelogue in which the chef travels to different parts of the world to run and explore local cuisine. He featured as a judge on Masterchef Australia season 10. That's why he is one of the top chefs in India.
Ranveer Brar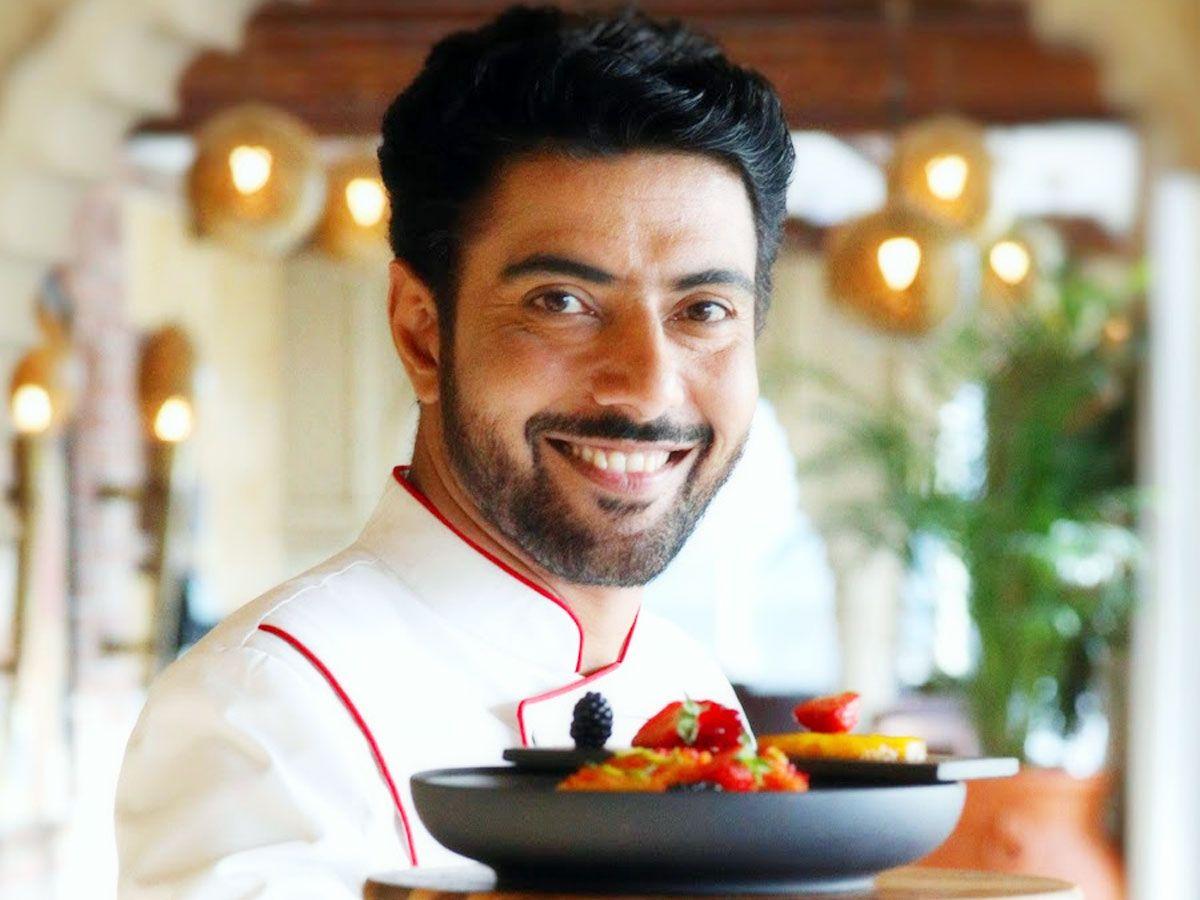 Chef Ranveer Brar is one of the top chefs in India. He is a celebrated culinary expert from India, widely known for his expertise as a restaurateur, author, and television personality. His passion for learning art led him to volunteer as an apprentice to one of them, Munir Ustad.
Though his family initially resisted, they finally gave in, leading Brar to join the Institute of Hotel Management, Lucknow, for a more formal initiation into the culinary world. Since then, he has handled banquets at the Rashtrapati Bhawan and the Prime Minister's residence and cooked for several Hollywood and Bollywood celebrities both in India and the US.
Chef Brar has also worked as a culinary consultant and brand ambassador for various brands, including Mercedes-Benz India and Bertolli Olive. Chef Brar's recipes draw inspiration from the traditional cuisine of his home state of Uttar Pradesh, imbuing them with rich flavors and a wealth of history.
He has an exceptional ability to modernize traditional recipes, making them more approachable and exciting for contemporary diners. Chef Brar is also a published author, having authored several books, including his autobiography titled "Come Into My Kitchen.
"Brar toured different cities in India alongside Mercedes-Benz India via the Ranveer Brar Culinary Academy, hosting cooking workshops and demos pan India as part of the former's Luxe Drive Live campaign. Overall, he is one of the top chefs in India.
Vineet Bhatia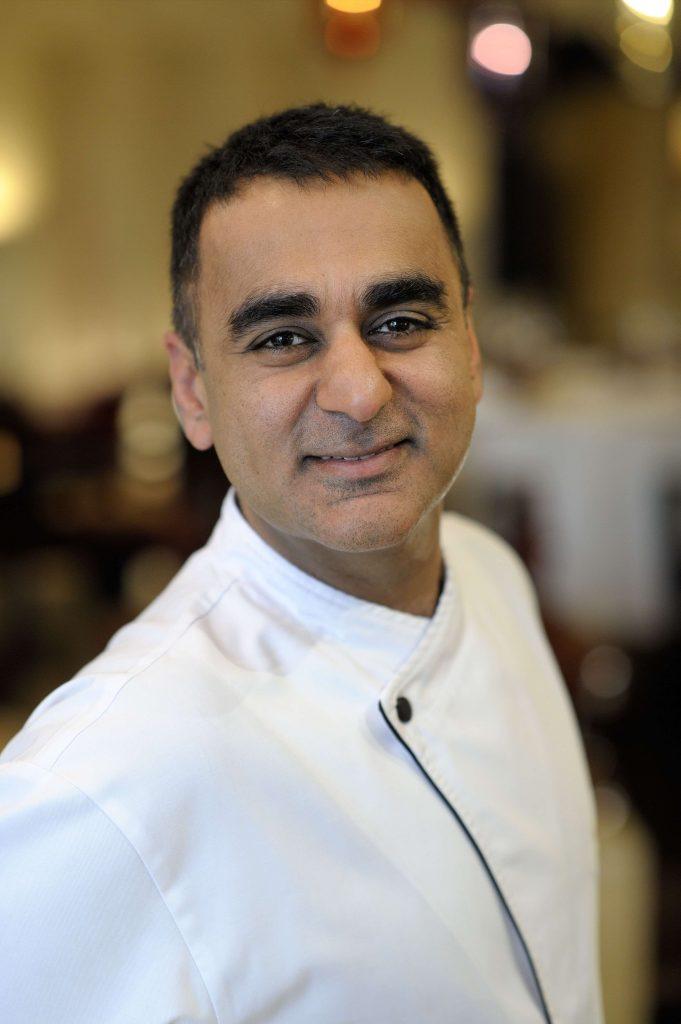 Vineet Bhatia is one of the top 10 chefs in India. He opened two Rasoi restaurants, the first in Chelsea, London, in 2004 and the second in Geneva, Switzerland, in 2008. Both restaurants received Michelin stars in 2006 and 2009, respectively, making Bhatia the first and only chef of Indian origin to receive two Michelin stars. He most recently served as a judge for the Netflix program 'The Final Table' and 'Masterchef India'.
Currently, he owns eleven restaurants, including 'KAMA by Vineet,' his flagship restaurant in London. He is the author of the cookbooks – Rasoi: New Indian Kitchen and My Sweet Kitchen. Bhatia was chosen in 2021 to serve as the campaign's culinary ambassador for Great Britain & Northern Ireland.
His estimated net worth is $10 million. He opened his restaurant, Saffron Lounge in Doha, Qatar, in 2012, alongside his established restaurant in Dubai, Indego. In the same year of this opening, Bhatia was also appointed as a culinary ambassador for Qatar Airways to create a new in-flight dining experience.
In 2015, he opened his first restaurant in Saudi Arabia, "Maharaja by Vineet," in the Mövenpick Hotel Al Khobar, Saudi Arabia. After two years of operation, Maharaja was awarded the best Indian restaurant at the Food & Travel Arabia awards. No wonder he is one of the top chefs in India.
Conclusion
As for the final say, these are the top chefs in India. These chefs have amazing cooking skills and techniques, making the most delicious foods around the world.
FAQs related to Top Chefs in India:
Who is the No 1 chef in India?
Chef Vikas Khanna
Who is the richest chef in India?
Sanjeev Kapoor
Who is India's best cook?
Sanjeev Kapoor
Who is the biggest cook in India?
Ranveer Brar
Madhur Jaffrey
Anjum Anand
Who is the biggest foodie of India?
Ankur
Who is the King of all chefs?
Auguste Escoffier
Who is the smartest chef in India?
Sanjeev Kapoor
Who is the world's favorite food?
Italian Pizza
Which is the famous food in India?
Curry