This post was most recently updated on December 6th, 2021
The accelerated digital revolution throughout the business and society was one of the pandemic's major implications. Last year, a significant increase in the volume of retail transactions transacted online boosted digital ad expenditure and improved the long-term prospects of the medium. Here we explore the top 10 marketing and advertising agencies in the USA.
Although many conventional advertising and creative firms are adjusting to the digitally-focused world, the move in advertising spending towards digital—including email marketing, social media, and programmatic ads—has given birth to high-growth digital marketing organizations.
List of Top 10 Advertising and Marketing Agencies in the USA:
Omnicom Group: 
In 2019, Omnicom Group made $15 billion in revenue, placing it in first place among advertising and marketing agencies in the USA. Over 5,000 clients in over 100 countries are served by this worldwide pioneer in digital marketing.
As more marketers turn to the podcast media industry, Omnicom signed a $20 million contract with Spotify in 2020. Spotify will supply Omnicom Group with a list of monetizable podcasts before making them accessible to other marketers as part of the contract. Omnicom attributed its investment to better ad targeting and measurement, and making podcasts more quantifiable and targetable might attract more ad revenue. This is one of the top Advertising and Marketing Agencies in the USA.
Website: https://www.omnicomgroup.com/
Accenture Interactive: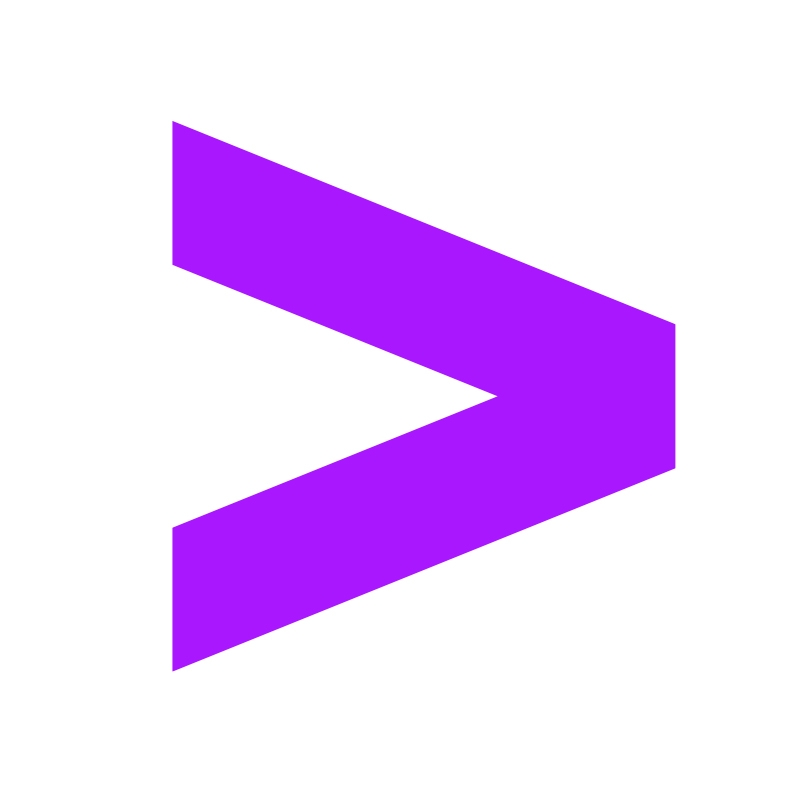 This digital agency's marketing and advertising business ventures have been expanding, with sales reaching $10.3 billion in 2019. The company is well-known for its capacity to integrate corporate intelligence with prospective technologies in order to offer experiences and realities.
Accenture Interactive, for example, used Google Voice Assistant for a new campaign to combat loneliness among seniors in 2019. Memory Lane, a voice assistant that employs AI to reply and chat with elders, enabling individuals to speak retell recollections to the voice assistant. The company is based in Chicago in Illinois and is one of the top marketing and advertising agencies in the USA.
Website: https://www.accenture.com/
Interpublic Group of Companies: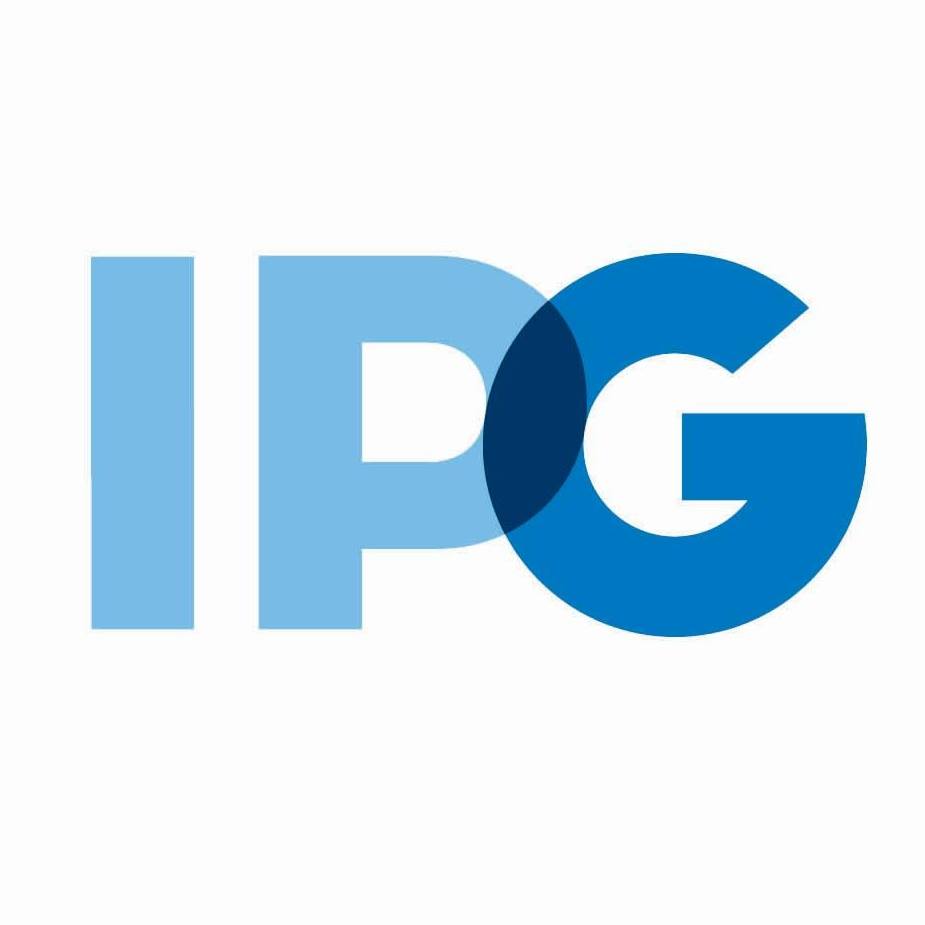 FCB, IPG Mediabrands, McCann World Group, Mullen Lowe Group, and Marketing Specialists are the five primary networks that make up this US-based advertising corporation, with sales of slightly over $10 billion in 2019. Advertising, digital marketing, communications planning, media, public relations, and specialist marketing are all areas of expertise for these businesses.
TikTok and IPG Mediabrands will create a "Creator Collective" in 2021, which will last three years. The initiative pairs TikTok artists with IPG Mediabrands clients to give feedback and
campaign strategy advice, emphasizing the value of short-form video marketing and mobile advertising.
Interpublic Group of Companies is one of the best marketing and advertising companies in the USA.
Website: https://www.interpublic.com/
Silverback Strategies:  
Neil Walsh formed the firm Silverback Strategies. Silverback Strategies, located in the centre of Alexandria, is a high-performing search and social marketing firm. They've been on the Inc. 5000 list of America's fastest-growing private firms for four years, and AdAge, Washingtonian Magazine, and The Washington Business Journal have recognized them as one of the finest places to work.
The Silverback Plans put their knowledge to work for their clients to develop strategies that focus on the growth and development of the organization. Their award-winning work culture encourages a collaborative and associative atmosphere in which performance marketing specialists, producers, and developers all collaborate together to create brilliant campaigns that generate traffic, leads, and sales.
Silverback Strategies has worked with several corporations like Bowie State University and Apartment Showcase. It is one of the most popular marketing and advertising companies in the USA with a large and trusted clientele base.
Website: https://www.silverbackstrategies.com/
Deloitte Digital:  
Deloitte Digital was founded in 2012 as a creative consulting division of Deloitte. In 2019, Deloitte Digital made $8 billion in revenue. It is one of the most well-known and well-known marketing and advertising firms in the United States.
Deloitte Digital has operations in over 30 countries and uses human insight to offer dynamic experiences to help clients establish development goals. Deloitte Digital helps businesses locate consumers and audiences and then guides them through the acquisition, retention, and loyalty process.
Website: https://www.deloittedigital.com/
IBM iX: 
With $5.6 billion in sales in 2019, IBM iX is a formidable contender in the advertising industry. With over 60 labs and a global network of strategists, designers, developers, and data architects, it is one of the largest digital and design consultancies in the world.
Customer experience counselling, consulting throughout the customer lifecycle, e-commerce consultancy services, mobile application development, and customer support consultancy services are all available through IBM iX solutions. Using the most up-to-date advertising and marketing technology can assist customers to find new possibilities and establishing a top-notch branding vision. IBM iX is one of the most reliable and trusted marketing and advertising companies in the USA right now.
Website: https://www.ibm.com/services/ibmix
Thrive: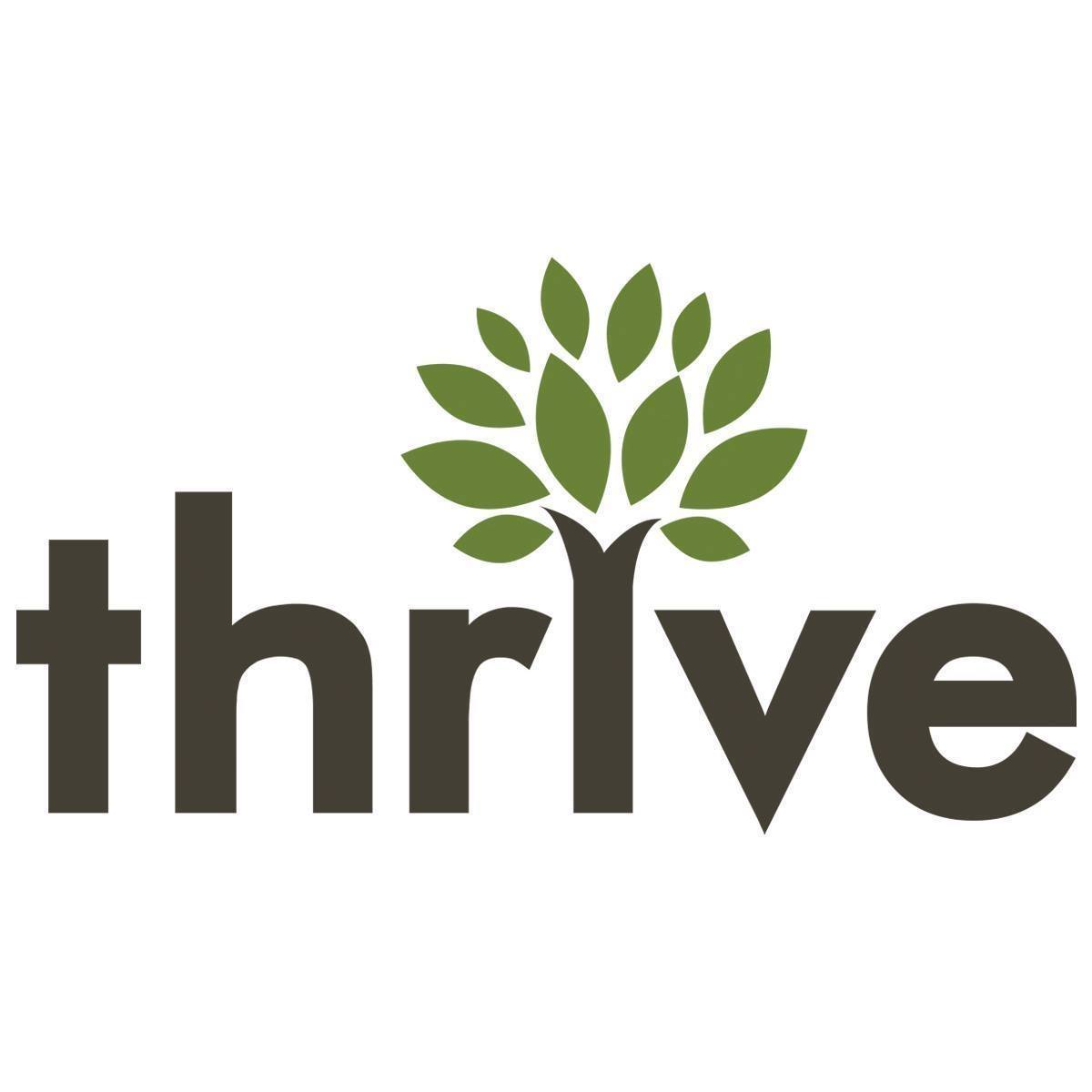 Pioneered in 2005, Thrive is one of the leading digital marketing businesses in Los Angeles. It's presently headquartered in Arlington, Texas, and was earlier known as MLB Web Design. Also, they have divisions in Texas, Florida, Minnesota, New York, California, and other countries. patrons from all across the world have used Thrive, including Hong Kong, Germany, and the United States of America.
Thrive has grown into a full-service digital marketing business with a one-of-a-kind, close-knit brigade of professionals in all aspects of digital development strategic, creative, and specialized.
The services they offer include local SEO, technical SEO, Pay-Per-Click Management, Social Media Marketing, Social media Management, etc. Thrive, as the name suggests, helps the clients to thrive in whatever business they are venturing in or trying to expand. It is one of the most well-known advertising and marketing companies in the USA.
Website: https://thriveagency.com/
WebFX:
WebFX is a full-service digital marketing firm based in the United States. They provide tailored plans for each of their clients based on their specific requirements and objectives. Their team consists of award-winning marketers, designers, and developers that understand how to generate actual results online. They also maintain a laser-like focus on the most important KPIs, such as leads and income earned.
They understand that achieving these objectives is what propels companies ahead, and they feel that the success of their clients is the finest barometer of their own performance. They've also learned that, while each channel has its own set of benefits, they all perform best when carefully combined with others.
It is one of the best digital marketing companies in the USA because the employees have extremely creative and original solutions to the problems presented to them.
Website: https://www.webfx.com/
Webby Central: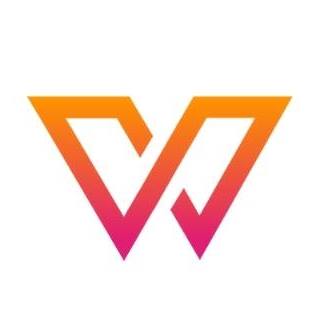 Webby Central has been providing SMEs and major businesses with purpose-driven digital growth solutions and assisting them in establishing a strong online presence since 2013. Webby specializes in high-end services in the spectrum of ROI-driven business consults, website designing, website development, mobile application development, image branding, and growth marketing, and has offices in Walpole, Boston, and New York.
Webby has extensive experience responding to ever-changing digital demands, with over 7 years of experience. Around 3.2K projects have been completed, and 2000+ clients have been provided with total satisfaction all over the world. Webby Central is enabling organizations to
thrive online by developing measurable ideas to grow enterprises across all digital channels and planning to increase brand awareness. Webby Central is one of the top marketing and advertising agencies in the USA.
Website: https://www.webbycentral.com/
Ignite Visibility: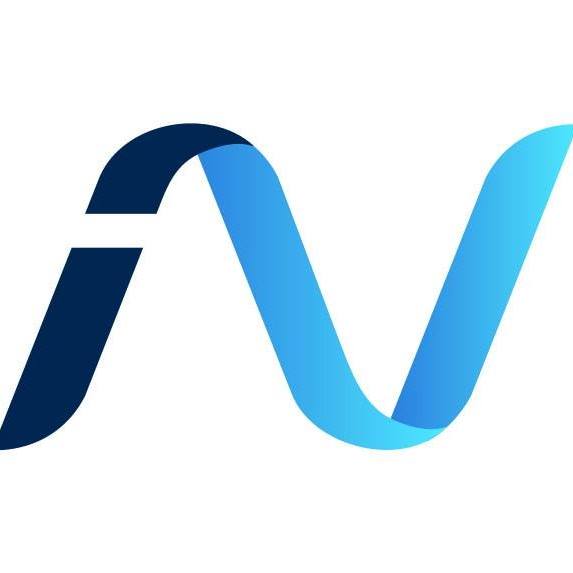 Ignite Visibility is a renowned full-service digital marketing business situated in San Diego, CA, founded in 2013 by co-founders John Lincoln and Krish Coughran. Their goal is to deliver the industry's most effective digital marketing solutions, a high-touch client experience, and financial outcomes.
Ignite Visibility is one of the most highly regarded digital marketing firms in the United States. They've worked with some of the world's most well-known businesses. They are currently one of the top-rated digital marketing companies in the United States, with a staff of 90 full-time workers, 100+ contractors, and 160+ customers. Ignite Visibility, it should be emphasized, works with companies of all sizes.
Website: https://ignitevisibility.com/
Trends and Analysis in the Advertising Industry:
While the pandemic reduced conventional ad expenditure in 2020, the economic recovery and return to live events will propel ad spending to new heights this year. This year, the total digital ad expenditure will be $455.30 billion. 55.2 percent will be spent on display advertising, while 40.2 percent will be spent on search.
With a slew of new entrants focused on pushing distinct digital channels, incumbents will need to work fast and effectively to stay up with the shifting landscape, growing technology, and emerging trends.
Because digital advertising accounts for the bulk of advertising growth, organizations are ready to go forward on large initiatives to stay competitive while preparing for the "new normal." Agencies are focusing on becoming more productive, efficient, and lucrative in the future. They're also committed to attracting and keeping top personnel, as well as innovating and maintaining a competitive product.
Great organizations are usually distinguished by their advertising. Without advertising, businesses would not be able to survive. Indeed, running a firm without advertising is like winking at someone in the middle of the night.
Nobody but the person knows what he or she is doing. It's also worth noting that advertising must be done successfully and efficiently in order to grow the brand in question. It's possible that the business owner will have to breach the rules and do something unexpected.
An innovative advertisement is required. The essential thing to remember is that no one counts how many commercials a firm runs; the potential customer just recalls how the company
creates an impression. This necessitates advertising professionalism, which is where ad firms come in helpful.
Top 10 Advertising and Marketing Agencies in the USA with their Websites:
Faq's related to Top 10 Advertising and Marketing Agencies in the USA:
What is the biggest ad agency in the US?
In a ranking of leading advertising and marketing agencies in the United States based on their revenue, Accenture Interactive took the top spot in 2019, with revenue of over 10 billion U.S dollars that year. The runner-up, Deloitte Digital, generated a revenue of 7.86 billion dollars in 2019.
Who are the big four advertising agencies?
The advertising world is dominated by the 'Big Four' agencies: WPP, Omnicom, Publicis Groupe, and Interpublic Group of Companies.
How many marketing agencies are there in the United States?
There are 5,523 Digital Advertising Agencies businesses in the US as of 2021, an increase of 13.7% from 2020.
Who are the big 5 advertising agencies?
WPP, Omnicom, Publicis, The Interpublic Group, and Dentsu have long held the title of the "Big Five" advertising agencies, a title that still holds true.
Who are the big 6 advertising agencies?
For so long, advertising's 'big six' – WPP, Omnicom, Publicis, Dentsu, Interpublic and Havas – had things pretty easy. Clients relied on them for creativity, innovation, new technology, the lowest prices and so much more, and they only had one another as serious competition for the big accounts.
Which is the world's largest ad agency?
Based on revenue generated in 2019, the largest advertising agency group worldwide was WPP, headquartered in London, with close to 17 billion dollars in revenue
Which country is best in advertising?
The USA, UK, Australia, Brazil and Thailand are the top five countries in the 2020 Bestads Rankings. The USA was a clear leader in 2020, with 281 points, followed by the UK on 173 points and Australia on 151 points.
What is a famous global advertising agency?
 Ogilvy & Mather is a New York City-based advertising, marketing, and public relations agency.
Which is the oldest ad agency?
The first agencies date back as far as 1786 when William Taylor opened his office in London, today acknowledged as the first advertising agency in history. However, while the UK business is considered the precursor of advertising agencies in Europe, it was Volney B. Palmer who took the idea across the ocean.
How many advertising agencies are there in NYC?
There are more than 1200 advertising agencies in NYC.
How much do marketing agencies charge per hour?
The average blended rate for a full-service agency in today's market is $150 an hour to $200 an hour in most markets. In the bigger markets, it runs closer to $250 an hour.
How many people work in advertising in the United States?
There are 250,373 people employed in the Advertising Agencies industry in the US as of 2021. What is employment growth in the Advertising Agencies industry in the US in 2021? The number of people employed in the Advertising Agencies industry in the US increased 0.2% on average over the five years between 2016 and 2021.
How many advertising agencies are there in the world?
The short version is that there are 7,865 digital advertising agencies in the world.
How much do advertising companies make?
The average marketing agency earns a net profit margin between 6 and 10 percent — with digital agencies reporting even higher margins around 20 percent. Corporate advertising agencies, in some cases, report margins as high as 40 percent.
How many creative agencies are there?
There are over 250.000 marketing agencies in the UK.
What are marketing companies?
A marketing firm is any company that assists a business with creating, implementing, and sustaining marketing strategies. These specialized firms are outside contractors that businesses of any size and in any industry can hire to improve their marketing efforts.
Which country is famous for digital marketing?
One area of the world that has experienced a significant increase in demand for digital marketers and specialists in Australia. As the Australian economy moved away from traditional means of economic growth such as manufacturing, digital-based services are moving to the forefront of their economy.