This post was most recently updated on February 1st, 2019
In India, B2C e-commerce business has seen extraordinary growth. Markets matured, consumers blessed and Unicorns sprung up in the horizon. Mantra has been growth and market share. The business model of B2C business, however, remained a passionate subject of discussions for pundits for some time. As B2C entered the space of grocery, this discussion became louder. Most experts agree that majority of startups are not chasing the fundamentals of business that is bottom line profits.
In the midst of all this, a  few forward-looking startups started focussing on the B2B e-commerce opportunity with the potential to create a fundamentally sound business while utilizing the technology to exploit the explosive growth which e-commerce offers. With time it became very clear that B2B was going to be next big thing.  One startup spent a long time in understanding the fundamentals of our existing mandi (APMC – Agriculture Produce Marketing Committee) system, studied why their efficiency and shortcoming and saw a great opportunity to bring wholesale mandi in the heart of city utilizing e-commerce. Two alumni of IIT Kanpur, Mr. Niraj K Srivastava, and         Dr. Srinivas Padmanabhuni registered citymandi.com in 2015 to bring grocery mandi online. They started with a clear aim in mind that with use of technology, disintermediation not only they will bring wholesale price at consumer doorstep but will also be able to pass maximum price to farmers. They chose HoReCa (Hotels, Restaurants, and Caterers) as starting segment to serve. With the use of technology and professional experience, they created an ecosystem of solutions including financial payment solution like BizPay. They have served more than 500 customers with over 100 deeply sourced SKUs. Citymandi is headquartered in Bangalore. With three years of matured operation, Citymandi is fast becoming a trusted name in B2B Wholesale grocery e-commerce.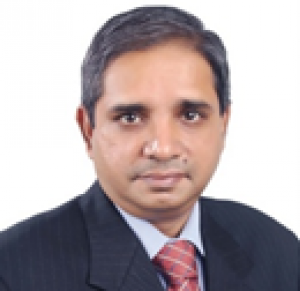 Mr. Niraj Srivastava:

 Co-Founder and CEO CityMandi

Dr. Srinivas Padmanabhuni:

 Co-Founder and CTO CityMandi
Recent News:
CityMandi raised a round of angel funding from global investors to scale their operations and launch newer services including Cash and Carry alongside B2B wallet Bizpay, powered customers in HoReCa segment.
Brief on CityMandi
Citymandi brings the one-stop delivery of grocery items at wholesale rates to B2B customers in the HoReCa segment.
Summary
Citymandi brings the one-stop delivery of grocery items at wholesale rates to B2B customers in HoReCa segment via the concept of full inventory nearby fulfillment centers powered by technology and supply chain efficiency.
Problems :
Existing wholesale HoReCa (Hotels, Restaurants, Caterers) grocery market is completely disorganized. Primary problems being the large gap in service levels, disparate point suppliers,  lack of transparency and predictability from suppliers, lack of availability of items for customers at wholesale level prices due to too many intermediaries, and finally lack of an integrated one-stop supplier.
Solution
Our approach is a patent-pending approach to bring the Wholesale Mandi to the doorstep of HoReCa customers. It includes a full inventory model with doorstep delivery via nearby fulfillment centers, coupled with an app powered by a custom ERP for HoReCa segment, in a sector with low technology penetration. This enabled end to end automation, disintermediation of supply chain, transparency and predictability for customers and finally a guarantee of service. We are topping it up with multi-level analytics on Commodities, Suppliers, and Customers used in streamlining operations. Topping it up is a blockchain based validated farm to fork model. Likewise, a unique inclusive fintech model for HoReCa segment is another offering in the pipeline
Validation
We have served more than 600 customers since Jan 2016, spanning the whole range of HoReCa customers including QSRs, small and medium restaurants, small and medium caterers, several cloud kitchens, and to top it all marquee online food brands. Currently, our customers include FreshMenu, Swiggy, Cure.fit, and WoW Momos. Our current volumes are at  10 crores annually.
Market
According to KPMG report, food service industry will grow to 75 billion USD in 2021 from 45 billion USD. According to food report released in Jan 2016 from Ministry of statistics and program implementation (MoSPI), Indian food retail will grow to 900 billion USD in 2020 from 500 billion USD in 2017. In large cities market opportunity size is around 100 billion USD.
Competitive Advantage
The technology of app plus ERP enables end to end automation. Citymandi.com and app provide transparency in prices. Nearby fulfillment centers help optimize delivery costs and allow for personalization. Extensive supplier research helps us in streamlining supplies and managing margins. We have developed an extensive financial ecosystem of partners to help our customers avail credit. Next day delivery helps us in better predictability and lowering of costs. Our proprietary solution Bizpay is going to enable a B2B wallet to enable HoReCa customers to avail credit line while being assured of constant supply from us. Likewise, our blockchain based solution is going to provide a traceability solution for the entire farm to form a supply chain in organic space.
Revenue Model
We offer doorstep delivery to our customers. Our revenue model is based on charging per item ordered including margin and the delivery cost. We are able to prove unit level profitability via supplier provided margins.

Our Url: http://citymandi.com
Facebook Page link: https://www.facebook.com/CityMandi/