Introduction:
The best free cryptocurrency and Bitcoin portfolio tracking app is called CoinStats. Follow the price changes of more than 7,000 alternative cryptocurrencies on more than 250 exchanges, including Bitcoin, Ethereum, Litecoin, and more.
To avoid having to manually add your transactions, use your local currency and set up your preferred exchanges and wallets to sync with your CoinStats portfolio automatically. Utilize the app to view everything in real-time.
Popular cryptocurrency portfolio manager CoinStats has raised $3.2 million from eminent investors as part of a pivot to make decentralized finance (DeFi) use cases available to its 1.2 million active users.
CoinStats Company Highlights:
| | |
| --- | --- |
| Company Name | CoinStats |
| Headquarter | Yerevan, Yerevan, Armenia |
| Industry | Cryptocurrency |
| Founded | 2017 |
| Founder | Narek Gevorgyan |
| Website | https://coinstats.app/ |
CoinStats About:

CoinStats (Image Source: SourceForge.net)
The best cryptocurrency portfolio manager available is called CoinStats. Due to its compatibility for the greatest number of wallets and exchanges, it is a simple tool to use to manage all of your DeFi and cryptocurrency in one location. You may trade directly on CoinStats in addition to maintaining your cryptocurrency holdings there.
It is the owner of a cryptocurrency portfolio tracking tool that aims to meet all of your demands for crypto money. The company's technology allows customers to instantly sync their local currency, exchanges, and wallets with their portfolio while seeing and tracking cryptocurrencies in real time.
CoinStats Industry:
A user may swiftly assess the state of the cryptocurrency market using CoinStats, a data visualization tool. The market for cryptocurrencies is booming and expanding quickly, therefore it needs constant observation.
CoinStats Founder & Team: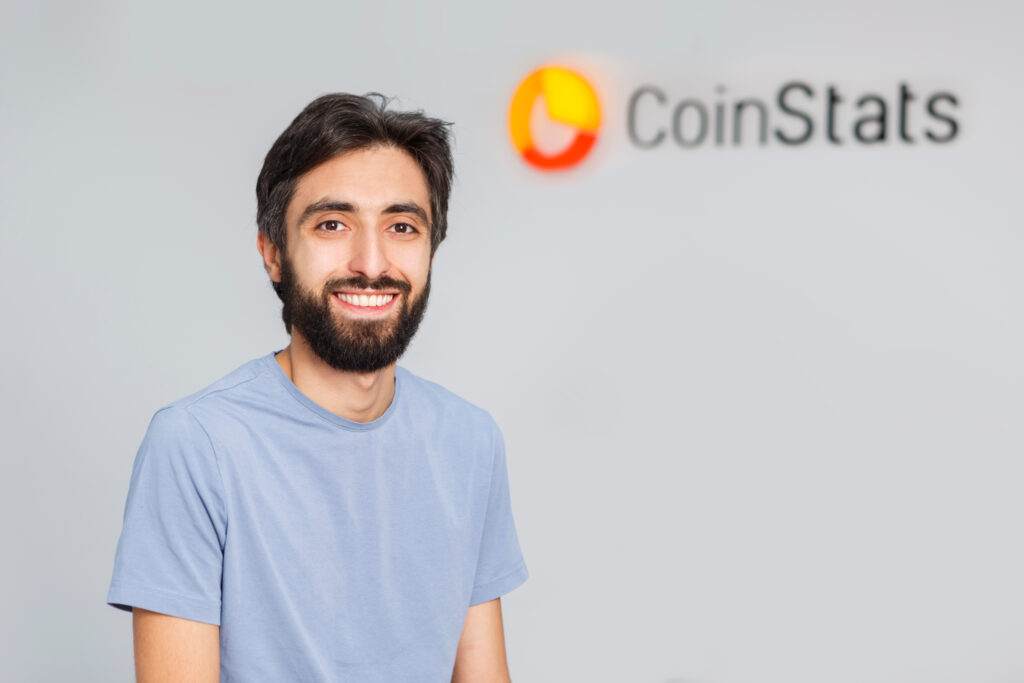 CoinStats Founder (Image Source: legalreader.com)
CoinStats is a free Bitcoin portfolio management tool and DeFi wallet that was established in 2017. Narek Gevorgyan started the firm CoinStats.
CoinStats Startup Story:
Users of CoinStats may track cryptocurrencies and automatically sync their preferred exchanges and wallets with a portfolio. It is headquartered in Yerevan, Armenia, and was established in 2017. The most exchanges and wallets are supported by CoinStats. The firms you need to know about in the most significant technological fields are highlighted in Expert Collections, listings that have been vetted by analysts.
CoinStats is backed by 6th Man Ventures, Hack VC, Jonathan Weiner, Imperii Partners, and Stefan Cohen, among others. The headquarters of CoinStats are situated at 24, 15 Azatutyan Ave, Yerevan. A total of $4.4M was raised by CoinStats.
CoinStats Mission & Vision:
The goal of CoinStats is to provide a platform that meets all requirements for cryptocurrency financing.
One million monthly active users may examine and manage their cryptocurrency holdings from over 300 exchange and wallet providers in real-time using CoinStats.
CoinStats Name & Logo:
CoinStats Logo (Image Source: logovectordl.com)
CoinStats Business Model:
There is no business model yet for CoinStats.
CoinStats Revenue Model:
There is no revenue model yet for CoinStats.
CoinStats Products & Services:
The most popular cryptocurrency portfolio manager is CoinStats. Given that it supports the most wallets and exchanges, it is a simple tool to use for managing all of your DeFi and cryptocurrency in one location.
On CoinStats, you may trade immediately in addition to maintaining your cryptocurrency holdings. You may trade your preferred currencies and tokens with CoinStats Wallet without visiting numerous exchanges to have everything in one location. Furthermore, you may receive an APY of up to 20% on your DeFi and bitcoin holdings.
We offer portfolio statistics on the overall performance of your portfolio (PnL, Net Worth), as well as insightful information on the cryptocurrency market. Check out the most recent news that has been specially chosen for you as well. To keep current, it provides you with a broad overview of the cryptocurrency industry.
One million people use CoinStats each month to examine and manage their cryptocurrency holdings from more than 300 exchange and wallet providers in real-time.
CoinStats Funding & Investors:
Recently, investors including Imperii Capital, Stefan Cohen, and Jonathan Weiner contributed to CoinStats' $1.2 million pre-seed round of investment.
The increase follows a stellar 2021 for CoinStats, which saw its user base increase by eight times to reach 1.2 million monthly active users and track $500 billion in assets, $20 billion of which are assured to exist via synchronized exchange accounts.
As a result, CoinStats saw a six-fold increase in sales in 2021, positioning it for the launch of a new product line in 2022.
The platform will take advantage of its power and success in attracting users to offer integrated DeFi options to its customers.
Over two rounds, CoinStats raised $4.4 million.
On April 11, 2022, a $3.2M Seed VC investment round was completed by CoinStats.
There are 5 investors in CoinStats. In CoinStats' Seed VC fundraising round, 6th Man Ventures contributed.
CoinStats is on its way to becoming the sole tool consumers will require to discover the constantly changing world of crypto and DeFi, managing more than $500 billion in cryptocurrency through the app.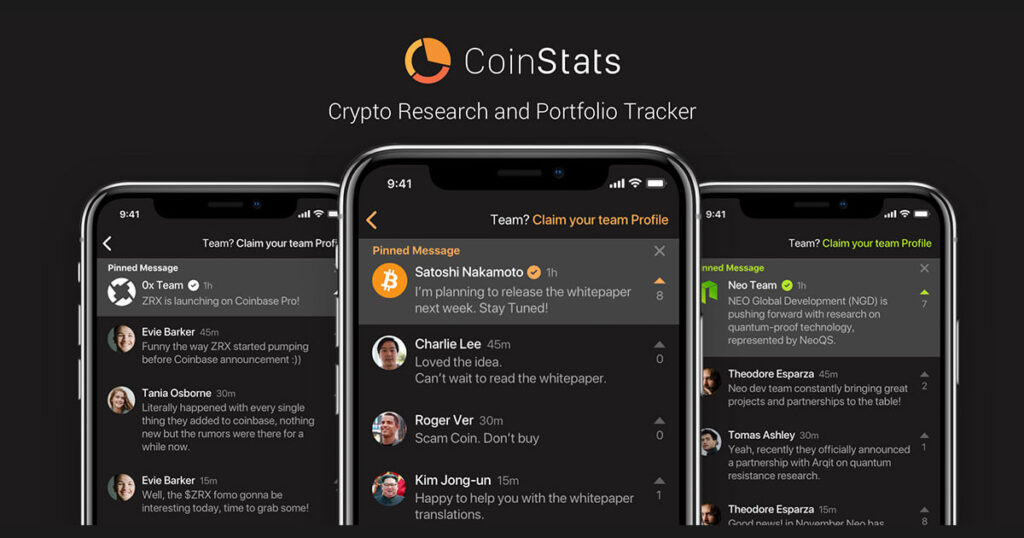 CoinStats Portofolio Tracker (Image Source: cryptoslate.com)
CoinStats Employees:
It has 20-49 employees currently.
CoinStats Challenges Faced:
It appears that crypto businesses that have worked with the custodian are having issues now that the Bitgo takeover agreement to buy Prime Trust fell through. Stably, a financial company located in Seattle, stated on Thursday that it was necessary to "temporarily stop" several services and activities. Strike, a Bitcoin payment network, is reportedly having issues as well and has apparently banned direct transfers.
Nevada's Financial Institutions Division (FID) seized control of Prime Trust on June 27 and put an end to the business. Furthermore, it was said that the regulator is actively looking for a receiver. Additional documents indicate that Prime Trust is having issues with liquidity.
According to the FID's receivership filing, the custodian only has $3 million, despite owing customers approximately $85 million in fiat. At the same time, the firm owed consumers $69.5 million in cryptocurrency and had $68.6 million in crypto assets in its possession when it filed for receivership. Top-tier cryptocurrency exchanges and service providers, such as Binance.US and FTX, once used Prime Trust's services.
CoinStats Acquisitions:
MicroStrategy has added 12,333 BTC to its collection. For $347 million, bringing the grand total to 152,333.
When BitGo's acquisition of Prime Trust was terminated on June 22, rumors regarding the target company's financial difficulties began to circulate.
The acquisition of a regulated stock market by VERO, the first social network, has opened up new possibilities for its users and producers.
In nations that support cryptocurrency, Ripple Mulls is making significant purchases.
CoinStats Growth:
We saw a huge 400 percent increase in users and a 1000 percent increase in income. By a number of users, and supported connections to exchanges, wallets, and other crypto platforms, aids in our rise to the top position of portfolio manager on the cryptocurrency market. It resembled a scene from a Hollywood film.
CoinStats Partners:
CoinStats and Polygon have created collaborations. A news statement provided to Bitcoinist states that Friiworld and the XRP-based wallet Xumm have joined forces.
To track liquidity locks, Unicrypt Network, and Coinstats have a partnership. a network called Unicrypt that provides completely decentralized multi-chain services.
CoinStats Competitors:
CoinStats competitors include:
Quadency.
Newscrypto.
TradingView.
Zerion.
altFINS.
CoinStats Awards & Achievements:
There is no details of it.
CoinStats Future Plan:
The community members occasionally lose out on helpful features and communication channels since CoinStats is developing quickly. You may now earn prizes for discovering CoinStats in all its splendor thanks to the advent of CoinStats Rewards.
For retail investors and traders that favor data-based decision-making, the future of CoinStats is rich with fresh options. We want to introduce the incredibly user-friendly DeFi Earning, an integrated NFT market, CoinStats Launchpad, as well as start providing individualized investment advice, at some point in 2022. We expect to see a minimum 5x increase in users when we launch additional DeFi offerings in Q1!
FAQs about CoinStats:
What does CoinStats do?
Coin Stats offers cryptocurrency portfolio tracking services. provides real-time statistics about the cryptocurrency market. Users may customize market cap, volume, and price notifications. enables users to sync many cryptocurrency exchanges. also provides news and research on cryptocurrencies. provides an app-based platform that is compatible with both iOS and Android devices.
When was CoinStats founded?
It was started on 2017.
Who is the founder of CoinStats Corporation?
CoinStats company was founded by Narek Gevorgyan.
Who is the CEO of CoinStats Corporation?
Narek is the CEO of CoinStats.
Who are the main competitors of CoinStats?
CoinStats competitors include:
Quadency.
Newscrypto.
TradingView.
Zerion.
altFINS.
Is CoinStats free or premium?
CoinStats Pro is a premium version of the CoinStats app that enables more features and better overall functionality. If you're a serious trader you will likely want to upgrade to this version of the app to get access to more exchange integrations and the ability to track transactions on a more frequent basis.
How many users does CoinStats have?
A leader in the crypto portfolio management category, CoinStats currently has 1.2+ million monthly active users.
How secure is CoinStats?
CoinStats prioritizes security, offering military-grade encryption service to all users who create an account. The platform employs security measures to protect against threats both internally and externally. Users can earn up to 20% APY by staking their crypto investments through the CoinStats wallet.
What is CoinStats wallet?
CoinStats Wallet is a DeFi wallet that allows you to easily hold/swap/transfer your coins on our platform. What can you do with CoinStats Wallet? Here's the list of the offered features: Manage all your DeFi and crypto assets from one place, one wallet. Buy crypto with your bank card.
Is CoinStats real or fake?
Any other variants are incorrect; for example, @coinstats.com or @coinsstats.co.uk are fake, and you shouldn't open/respond to them. Never share your bank card information with anyone. CoinStats doesn't want your bank information and wouldn't ask for it on the phone.
Conclusion:
Launching CoinStats Wallet in 2021 marked the beginning of our journey toward dominating the cryptocurrency and DeFi top pages. We are certain that the shift from crypto to the DeFi ecosystem, which will grant us all financial independence, was merely the first phase. It was fantastic to see that so many of you enjoyed exchanging straight from CoinStats on decentralized exchanges.