After a worldwide pandemic and lockdowns being enforced for months at a time, online business and transactions naturally soared. There's no doubt about it, the way of the future is online. But how does one grow a successful online business? And what systems are needed in order to flourish in an ever changing environment? In a recent video posted to his YouTube channel, Connor Marriott, CEO of Instinct Education, details the ins and outs of building a successful coaching business.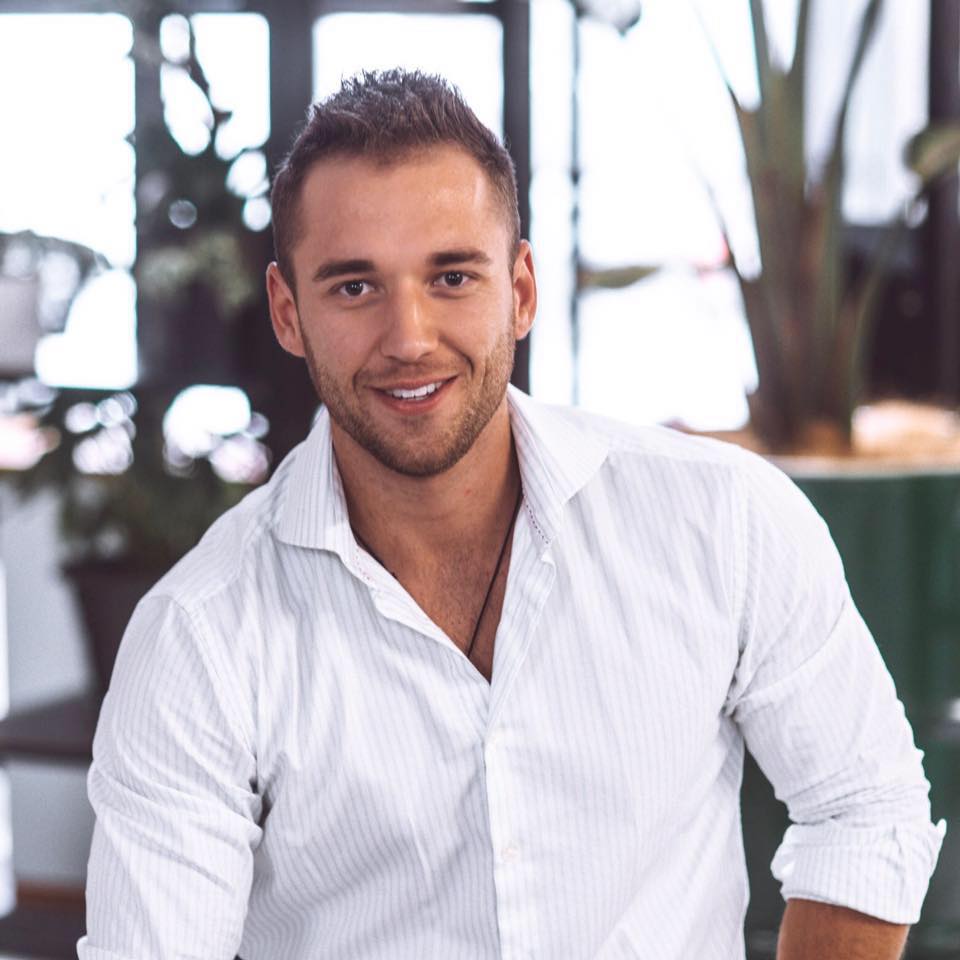 Instinct Education offers an all-in-one approach to scaling your online business. Marriott's company covers everything that their clients need from start to finish, from attaining leads to closing sales, and automating the entire process.
With Instinct's current client results averaging around a 16x ROI (Return On Investment), they are quickly rising to the top of the online coaching industry.
"We didn't set out to create an entire business growth system, the original plan was simply to teach people how to do marketing. But pretty quickly we realised people needed help with their offer in order to make the marketing effective, so we started teaching that. Then we noticed people didn't know sales, so we added that. Little by little it evolved, only ever out of necessity, to what it is today.", says Marriott. "We basically try to find every problem, roadblock or hurdle anyone could ever face throughout the process, and remove it."
Throughout his time as a marketer, Connor developed his skills of data analysis and conversion rate optimisation. He then took those skills and applied them to the entire business, taking the same meticulous approach to maximise client results.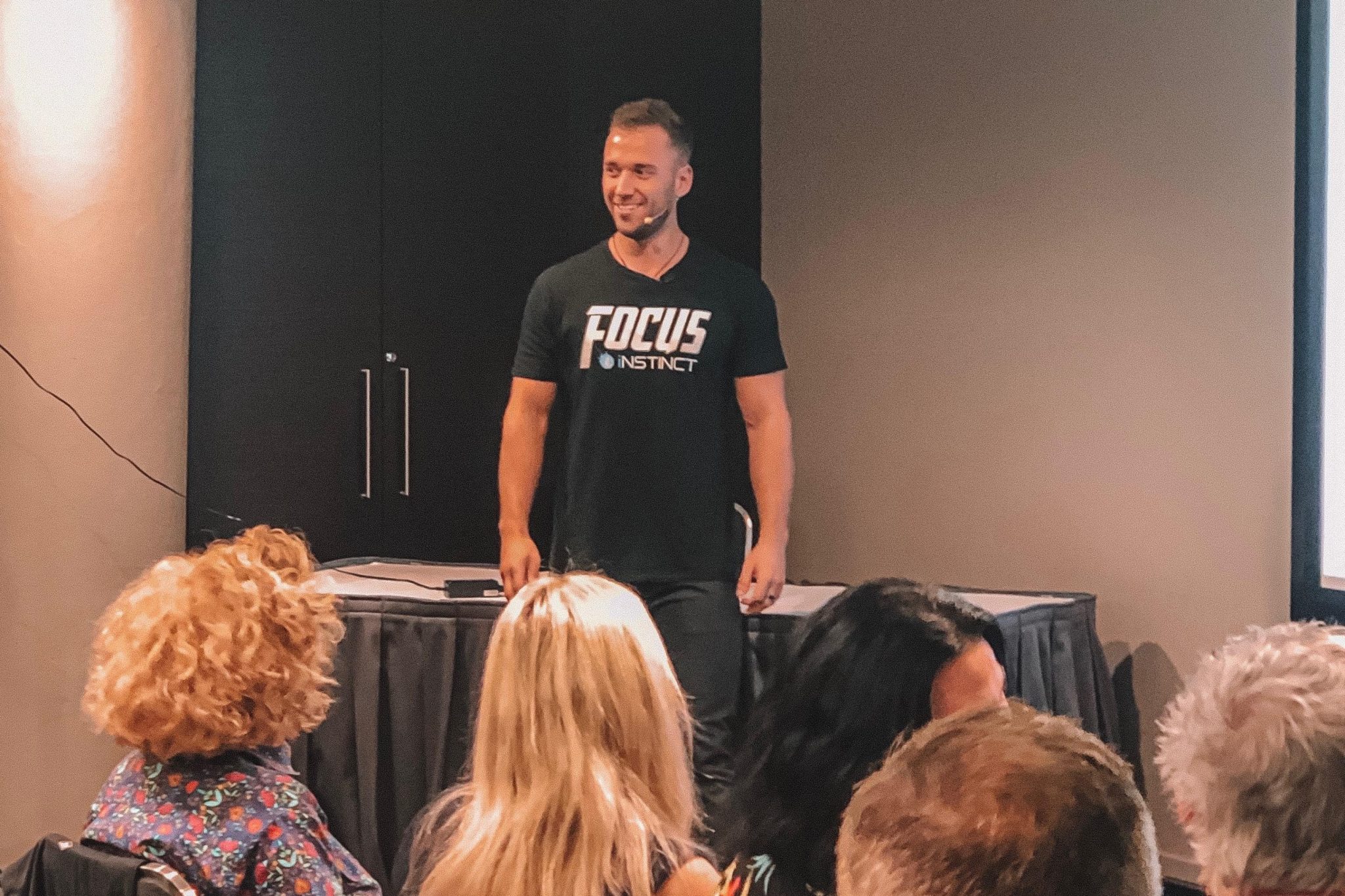 When it comes to marketing, the difference between getting good results and great results is about 1,000 split-tests – testing two variables at a time to make small improvements each and every day over months.", he explains. "We do this with constant iteration – using data to determine where the bottlenecks are; where are users getting stuck, what are the sticking points, where are people falling off, where do they need more support, how can we speed up results, how can we make it simpler."
Instinct's program includes their own 'Business Intelligence' Software to allow their clients to accurately track their data. That data is then analysed and custom reports are made for each client, focusing on the bottlenecks and eliminating blocks along the way. Marriott has designed the program to ensure that his clients are never at a standstill for long.
"We noticed some clients weren't tracking the data accurately, so we built the tracking platform to make tracking your metrics simpler and more accurate. We noticed some clients struggled with consistency, so we built a behaviour tracking software to gamify taking the right actions each day. We added daily mindset training to help with motivation, monthly health supplement packs to improve clients energy and focus, and daily support calls to help with accountability."
In his YouTube video, Connor gives an overview on exactly how the Software works.
"Our Intelligence dashboard allows us to see how our clients are doing on the individual level, as well as on the global level. We can send customised training to clients based on their individual needs, and spot the trends and bottlenecks that our clients are facing on the aggregate level, and improve our systems and training to overcome them."
It seems that Instinct Education has all bases covered. Their client testimonials and results mirror the dedication that goes into their program and support systems. Marriott's obsession with improvement and achieving ultimate client success is quickly raising the bar for online coaching businesses. His no-nonsense and transparent approach to business is what makes this young CEO stand out from his competitors.
So how does one wishing to replicate this approach apply it to their own business? Connor lays out his recommendation:
"Look at the program as a whole and break down the different steps that users need to complete. From there, use data to determine what percent of users are getting to each step, and what you can do to increase that number. If you do that over and over again, every day for 2-3 years, you're going to have built something pretty great by the end of it."
Ultimately, Instinct Education's approach can be summed up as a never ending focus of leaving no stone unturned. As with everything, there are no quick fixes when making a world-class product. Yet evidently, Marriott and his team continue to prove that consistent effort dedicated towards the goal is the key factor driving long-term success.