This post was most recently updated on April 25th, 2022
Dream 11 is a sports fantasy enterprise based in India that offers a fantasy sports game platform. Harsh Jain and Bhavit Sheth launched it in 2008. Its current headquarters are in Mumbai, Maharashtra.
It has been rapidly and exponentially growing since its inception. They had one million registered users in 2014, which climbed to two million in 2016, and 45 million in 2018.
They currently have 110 million users, which can be attributed to the country's high internet penetration and growing adoption of smartphones.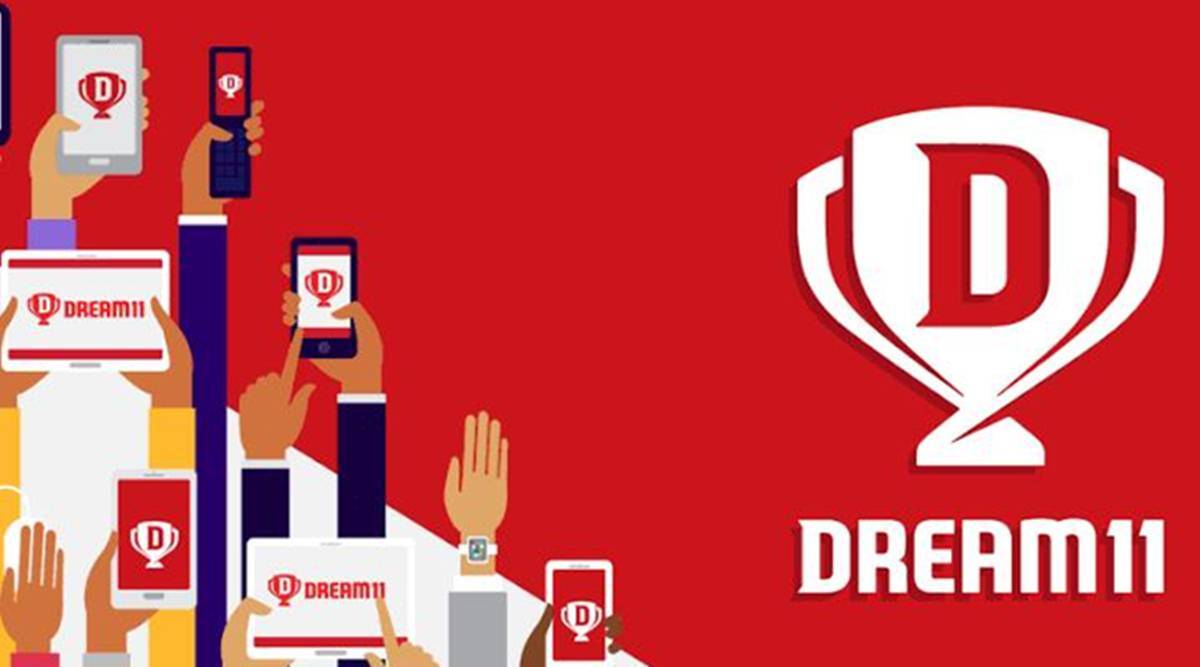 Dream 11 has announced that it will be the title sponsor of the Indian Premier League (IPL) in 2020, demonstrating the company's aggressive marketing techniques. They also collaborated with a number of different sports fantasy leagues, which we'll go over in more detail in their marketing case study.
Dream 11 was the first gaming company from India to join the "Unicorn Club."
THE FOUNDERS OF DREAM11
Harsh Jain and Bhavit Seth are sports lovers who came up with the idea for Dream11. While Harsh attended Columbia Business School and the University of Pennsylvania, Bhavit graduated from Bentley University and Harvard University. They were childhood pals and avid sports lovers, according to reports.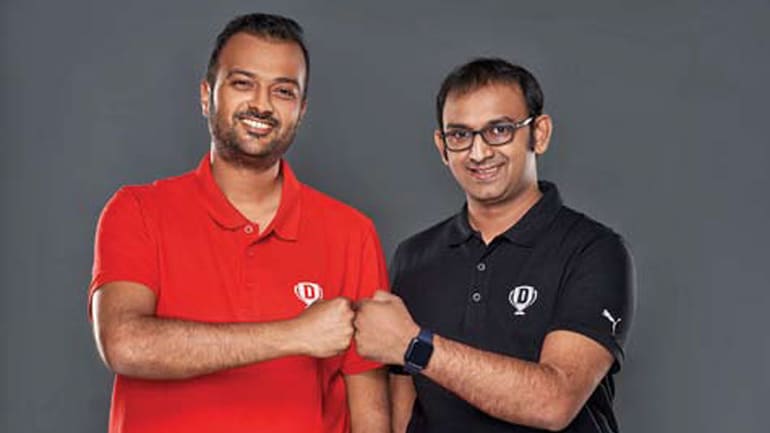 THE IDEA AND VISION BEHIND DREAM11
Harsh, the co-founder of Dream11, is a major lover of fantasy sports and came up with the concept and vision for the company. Harsh has been playing English Premier League (EPL) Fantasy Football since 2001, according to an article on YourStory.
When the IPL began in 2008, Harsh began looking for a cricket fantasy site. He was surprised, however, to discover that there was no such thing as a Cricket fantasy gaming platform at the time. He was surprised to see this as a fantasy fan, especially since Cricket is such a popular sport in India.
As a result of this predicament, he decided to build his own cricket fantasy software. He invited his pals to assist him in this attempt, and Bhavit, a boyhood friend, agreed. Dream11 was co-founded by the two in 2009. The app didn't gain popularity until 2012, when it began offering freemium single-match contests to its users.
REVENUE MODEL FOR DREAM11
Dream11 does not make money from ad networks like Google Adsense. It makes money from the contest entry fees that each user must pay in order to participate in a paid public or private contest. Dream11 makes its money by taking 15-25 percent of the whole pool, and this is the only way company makes money.
In FY2020, Dream11 reported a net profit of INR 181 crore. This achievement helped it become one of the few profitable Indian consumer-tech unicorns. The corporation had a loss of INR 87 crore in FY2019, to be sure.
FUNDING FOR DREAM 11
Since 2014, Dream 11 has raised funds through numerous rounds of fundraising. Sporta Technologies, Dream11's parent company, has been raising large sums of money since 2018. Consider the following example:
Dream 11 raised $100 million from Tencent holdings in September 2018.
Steadview Capital contributed $60 million in April 2020.
September 2021 – Tiger Global Management, Chrys Capital, Footpath Ventures, and TPG participated in a $225 million private equity investment.
March 2021 – Falcon Edge Capital, D1 Capital Partners, and TCV were among the investors who contributed $400 million to the Secondary Market.
MARKETING STRATEGIES FOR DREAM11
The majority of Dream11's advertising budget is spent on television commercials and digital marketing, particularly social media ads. Here are a handful of the company's most notable marketing strategies in recent years:
Khaby Lame, who is well-known on social media for his tik-tok films, has been hired by Dream11 as their new advertisement partner for the second leg of the IPL. Khaby Lame earned INR 2 crore as part of the sale, according to a report in a leading newspaper.
When Vivo withdrew for a year, the fantasy gaming platform became the official partner of IPL 2020. According to reports, Dream11 spent $2.2 billion to outspend its opponents and seal the agreement.
In 2019, India's most popular fantasy game app became the title sponsor of New Zealand's domestic T20 tournament, known as "Super Smash." This partnership has been renewed until 2026 by the New Zealand Cricket Board.
Dream11's partnerships aren't simply restricted to cricket. Dream 11 partnered with the Pro Kabaddi League (PKL), the World Basketball League (WBBL), the International Hockey Federation (FIH), and the British Basketball League in 2018, for example (BBL).
In 2017, Dream11 became the official sponsor of a number of major sports competitions, including the Hero Caribbean Premier League and Hero Indian Super League, as well as the NBA.
DREAM11 ACHIEVEMENTS & AWARDS
A Guinness World Record has been set by Dream 11! During the 2019 IPL final between Mumbai Indians (MI) and Chennai Super Kings (CSK), the firm achieved the astounding achievement of hosting the "biggest online fantasy cricket competition" (CSK). For the competition, dream11 users established a total of 1,03,17,928 teams. This was the first Guinness World Record in the category of online fantasy sports.
According to a Google analysis, Dream11 was one of the top ten greatest and most popular trends of 2018.
According to Inc42's 42Next list, the brand was one of the top 42 innovative startups.
In 2018, Dream 11 was ranked 9th among India's top Mid-Size workplaces.
DREAM11 INTERESTING FACTS & STATS
Dream11's trip has been extremely fascinating. Let's look at some intriguing facts and figures about the most popular fantasy gaming app:
There are almost 100 million verified members on the fantasy platform.
From 2018 through 2021, the corporation claims to have grown at a compound annual growth rate (CAGR) of 230 percent.
In 2019, we became a proud member of the Indian Unicorn club, which includes enterprises with a $1 billion valuation.
Although it took the fantasy gaming platform three years to reach one million members, it only took two months to add another two million.
TOP DREAM11 COMPETITORS
Despite the fact that Dream11 has the largest user base of any fantasy platform, there are some newcomers that are giving it a run for its money. Let's take a look at Dream11's main competitors:
MPL
MyTeam11
My11Circle
First Games on Paytm
Gamezy
Howzat
HallaPlay
MyFab11
BalleBaazi
Fanfight
FanMojo
BRAND AMBASSADORS FOR DREAM11
Many Indian cricket players have served as brand ambassadors for Dream11. During the IPL, you'll normally see numerous brand representatives for the fantasy game brand. On and off, the following cricketers have been the face of Dream11: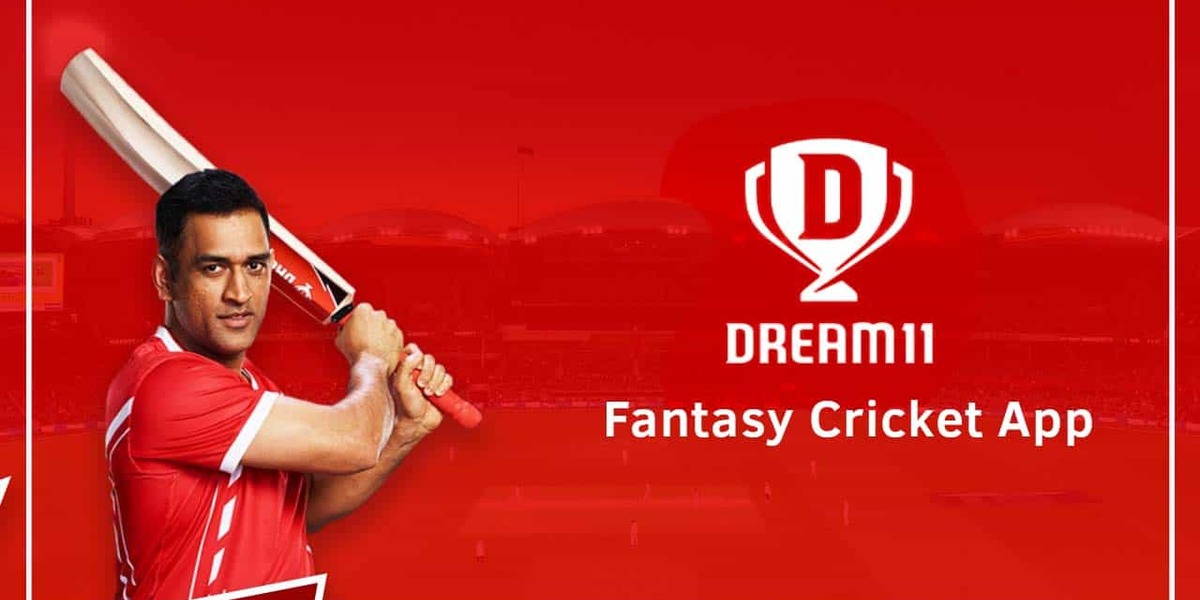 MS Dhoni is a cricketer from India.,Rohit Sharma is an Indian cricketer.,Shikhar Dhawan is a Bollywood actor,Rishabh Pant is a Bollywood actor,Hardik Pandya is a cricketer from India.,Iyer, Shreyas,Bumrah, Jasprit.
It's noteworthy to note that Virat Kohli has never appeared in a Dream11 advertisement. He is a supporter of the Mobile Premier League, which is a competitor to Dream11 (MPL).
FORMAT OF THE DREAM11 COMPETITION
On Dream11, only team sports such as cricket, football, basketball, volleyball, and others are available. Singles games like tennis, table tennis, and badminton are currently unavailable on the platform.
Users of the app can participate in both free and paid contests. Every player's budget and winnings expectations are catered for in a sponsored contest. After a paid contest is completed, the prize money is split to the players "in the winning zone" according to the distribution specified before the match begins.
Users can create as many "fantasy teams" as they want, using players from both sides. By the end of the match, each player is rewarded points based on several performance measures such as "runs scored," "wickets taken," "goals and assists," "baskets scored," and so on.
There are other consequences for bad performance. Users can view their final rank in the leaderboard once all of the points have been allocated. There are also "mega contests," in which the victors can win lakhs or crores of dollars, yet giant contests have drawn the ire of many users, who believe that many of the participants are "bots" rather than real people.
PROBLEMS AND CHALLENGES FACED IN DREAM11
Here are a handful of Dream11's challenges throughout the previous 12 years:
1) Getting around a potential legal snag
In India, anything that even loosely resembles gambling is usually made illegal. Dream11, too, had to overcome the stigma of being a "gambling app." The Punjab and Haryana High Court dismissed a petition against it, describing it as a "game of skill," and the Supreme Court later approved it.
2) Deletion from the Play Store
Google has very strict regulations regarding the types of programmes that can be submitted to its app, which is known as the 'Play Store.' "Dream11 Free" did not have any paid contests when it was first launched. However, as soon as the app included paid contests, Google had to remove it from the Play Store because such apps are not permitted.
3) Persuade people that it's a game of talent, not a game of chance!
To see the contrasts between fantasy gaming and betting, you'll need a broad mentality. It was difficult for the company to sell its product as a'skill' game in the early days because it lacked brand advocates and finance.
FAQS
Q.Who are the founders of Dream11?
A.Dream11 was co-founded by Harsh Jain and Bhavit Sheth in 2008.
Q.Who is the owner of Dream11?
A.Dream Sports is the owner and parent company of Dream11. Dream Sports is a sports technology company whose portfolio includes brands including Dream11, FanCode, DreamX, DreamSetGo, and Dream Pay.
Q.Dream11 started in which year?
A.Dream11 was launched in the year 2008.
Q.Who are the Top Competitors of Dream11?
A.With Dream11 being number one in the industry there are close to 60 other online gaming platforms operating in the same genre. Some of them include FanMojo, Mobile Premier League, Ballebaaz, HalaPlay, Gaming Monk, etc.
Q.How much is the revenue of Dream11?
A.Dream11 reported revenue of Rs 2,070.4 crore in FY20.
Q.Is Dream11 a Chinese app?
A.Dream11 is an Indian fantasy sports platform. Tencent, A Chinese Conglomerate has a 10% stake in Dream11.
Q.Is Dream11 legal and safe?
A.Yes, millions of people are playing paid leagues on Dream11. It is absolutely safe and legal way to earn money. Dream11 is the largest fantasy website in India having more than 1.1 crore players.
CONCLUSION
All of Dream11's current competitors employ a similar point system and UI, which causes many gamers to lose interest in the first go because they are looking for something new. Despite the introduction of formidable competitors, Dream11 has only continued to develop, and that by leaps and bounds.
Given how commercialised every sport is becoming, the future of Dream11 appears bright. We hope you learned something useful from this Dream11 case study!