This post was most recently updated on August 4th, 2022
"Happy Cultures" is on a mission to introduce and expand artistically rich & affordable HANDICRAFTS produced by grass root artisans from all over India.
https://www.youtube.com/watch?v=TE5bx0uHiKs
Credit Source: Happy Cultures
When and how did you start?
I started Happy Cultures in January 2017. I had been exploring ideas on upcycling household recyclable items. One day I came across a handmade decoration product piece at my friend's place. It was made by people in a nearby village. It was primarily an agricultural village but people were creating these handicrafts in their spare time to generate additional income.
How did you come up with the idea? Your inspiration moment
I had been exploring ways to create unique products by applying my passion for engineering and design to upcycle recyclable 'waste'. The introduction to the people in this village was that inspiration moment, where the other essential ingredient came together, namely 'art'. I had always been inspired by Dr. Varghese Kurien, the Milkman of India and the founding Chairman of AMUL and his quote:" India's place in the Sun would come from the Partnership between Wisdom of its Rural and Skill of its Professionals".
After meeting with people in this village face to face and spending time learning about their life, selflessness, and their aspirations, I could see a path to bringing my vision to life. Thus was born Happy Cultures, a vehicle to bring together centuries-old handicraft skills with modern day design, marketing, and sales, to create unique products and economic opportunities for grass root villages.
Brief about organization and founding members
Happy Cultures mission is to introduce and expand culture into every part of people's life by bringing to them artistically rich & affordable HANDICRAFTS produced by grass root artisans from all over India.
In my endeavor of Happy Cultures mission, I have trained farmers into artisans to earn extra income successfully. I have been training them to create products which could meet the requirements of the modern and urban homes. We are also creating useful products from plant and plastic scrap too. That is a little contribution to Happy Cultures to recycling environment.
I have founded Happy Cultures but definitely, the team of farmers and artisans are its founding members too.
Credit Source: Happy Cultures
The detailed journey, like what all you want to share with readers.
I have always been reading or listening to this that entrepreneurship is all about identifying a problem and creating a solution to it. I feel, the above statement needs a little amendment to it. Entrepreneurs must take care of audience benefitting from it too. We as Indians have always seen a kind of imbalance in between employed/ unemployed, skilled/ unskilled, rich/poor etc. And honestly, these gaps are huge. Who will balance this? Who will act bridge in between? This is where we need to pitch in too. I have seen floods of an app and technological development, but what about long-lived cultures and arts check hot or not composite images.
About funding, plans for growth
Happy Cultures is self-funded to date. On 25th January 2018, we will celebrate our very first anniversary. For our second operational year, we are working on creating direct sales partner channel so as to reach to a maximum number of people with our products to further concrete our grounds before expanding and replicating the model successfully ahead.
Challenges and Opportunities/ Marketing Strategies
The major challenge is the competition with the machined highly finished goods. Secondly, people lacking the knack for artwork. Every Handicraft is a piece of art in itself. It could be beyond best in comparison with the machined product but the lack of knowledge and pricing loses its market.
Credit Source: Happy Cultures
Future plans and funding
We are working for long hours on our future plans to increase reach and benefit more lives with Happy Cultures at both maker and buyer ends.
A quote from the founder on the journey, or dealing with the challenge, or any inspiring moment.
I would again like to give this to Dr. V. Kurien, "True development is not the development of land, or of cows; it is the development of men and women."
EXCLUSIVE: Founder's advice to budding entrepreneurs
"Keep working, keep grinding. Even they say Rome was not built in a day."
Provide some statistics like revenues or  clients acquisition
Currently, we have more of retail clients and few traders helping us for exports. We are working to create sales partner channel of our own too.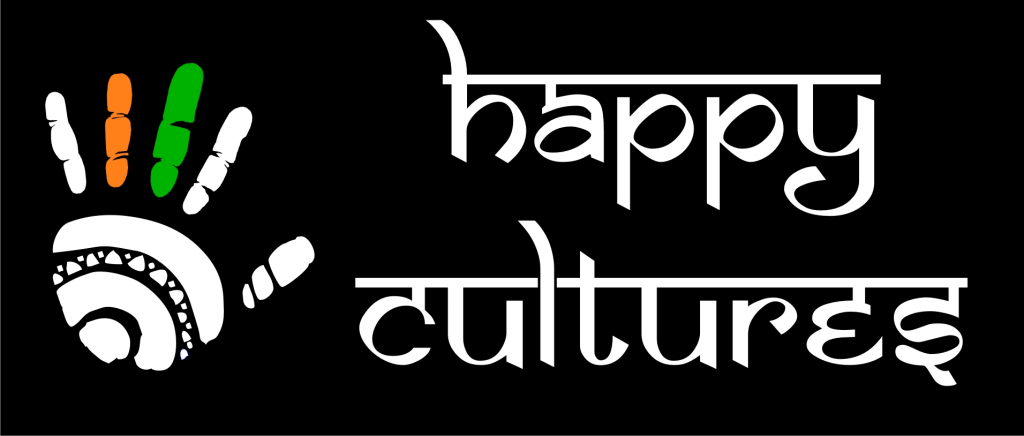 Credit Source: Happy Cultures
Your website / apps / and contact details