In terms of overall film output, India's film industry is the world's largest. In different sections of India, films in various languages are produced and released. Indian actors are well compensated because many films are becoming commercially successful. In India and throughout the world, there are millions of admirers of Indian films. Many big-budget movies are dubbed in many languages and released simultaneously in India and other countries. Several films have performed well at the box office in recent years, resulting in increased actor salaries. We will have a brief study about the Top 10 Highest Paid actors in India.
Here we take a look at the top 10 highest-paid actors in India:
List of Top 10 Highest Paid Actors in India :
Rajinikanth: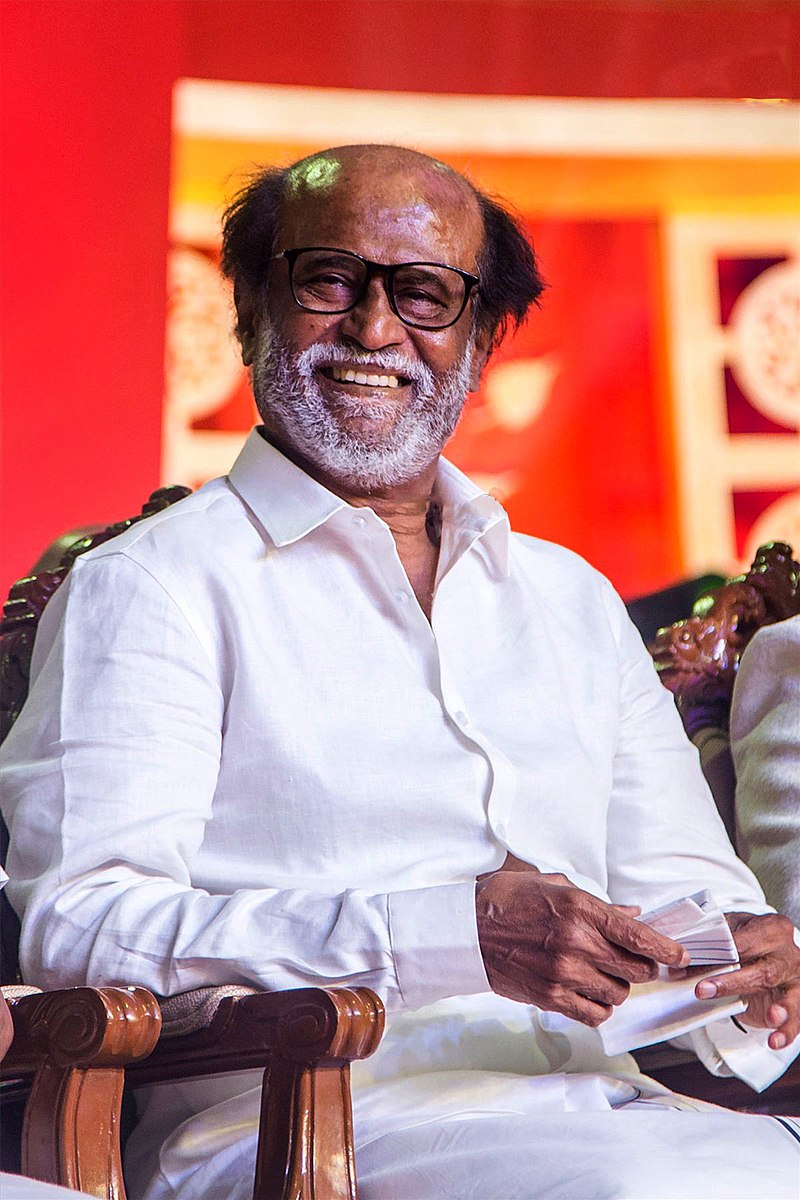 Rajinikanth is the highest-paid actor in India right now. Rajinikanth is one of Asia's most popular actors, with fans all around the world. In 2007, he was paid 26 crores for the film 'Shivaji,' and a total of 57 crores for the film Endhiran also known as The Robo, which included a profit share. Rajinikanth earns between 40 and 50 crores every film, according to reports.
He does not appear in films regularly; his films are only released every two to three years. He charges anywhere between 60 crores to 110 crores for each film and also takes a share in the profits earned. He is one of the top highest-paid actors in India.
Aamir Khan: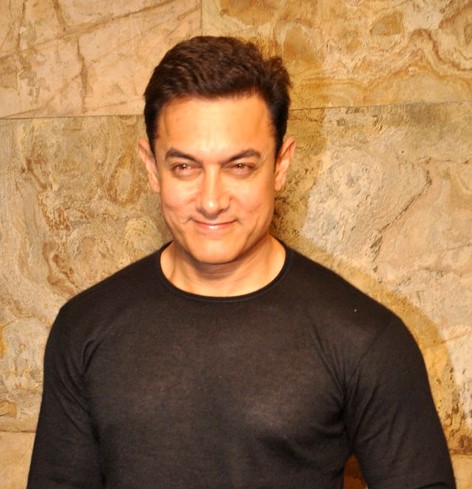 Aamir Khan is a multi-talented Bollywood superstar and one of the highest-paid actors in India in 2021. Because of his exceptional acting abilities, he is also known as Mr. Perfectionist. Even if you only get to see one movie from this senior actor every year, you will enjoy his great performance.
Thugs of Hindostan, his most recent film, became a huge blockbuster, breaking several box office records. Aamir Khan is said to demand between 50 and 60 crores for every film, according to reports.
Salman Khan: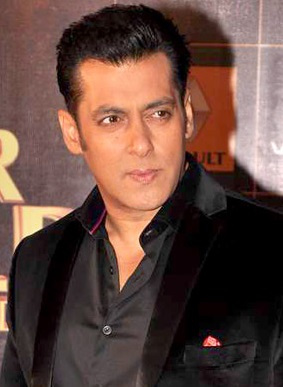 There's no need for an introduction when it comes to Salman Khan. He is, without a doubt, one of the most popular Bollywood actors in India, having a large fan following. He is described as having a modest and upbeat demeanour. Being Human is the name of his apparel line. It is one of India's most well-known apparel labels, having a large following.
For his performance, Salman Khan has won two National Film Awards and two Filmfare awards. Almost every single one of his films is a commercial success.
Salman Khan's film fees range from 100 to 150 crores. Dabangg, Tiger Zinda Hai, Sultan, Kick, Bajrangi Bhaijaan, and Dabangg 3 are some of his most well-known and successful films. He is also one of the top paid actors in India.
Shahrukh Khan: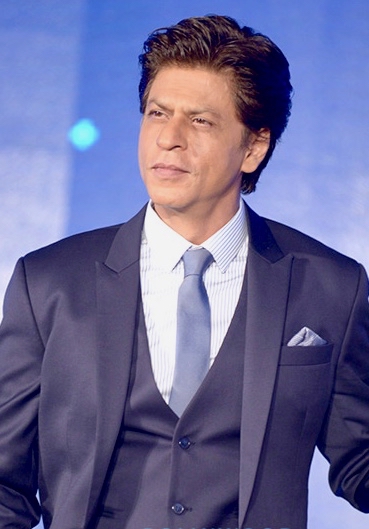 The highest-paid actor in Bollywood in 2021 is Shahrukh Khan, the King of Bollywood. According to sources, SRK is the highest-paid actor in Bollywood after charging 100 crores
for his forthcoming film Pathan. He has acted in almost 80 films and has won 14 Filmfare Awards for best actor. Despite the fact that a couple of his films have failed at the box office in recent years, he still boasts of the best success rate. He will undoubtedly return with a series of blockbuster films.
Shah Rukh Khan is a global superstar who is often regarded as one of the world's most inspiring figures. King Khan is extremely popular all around the world due to his large fan base. He is among the best highest paid actor in India.
Prabhas: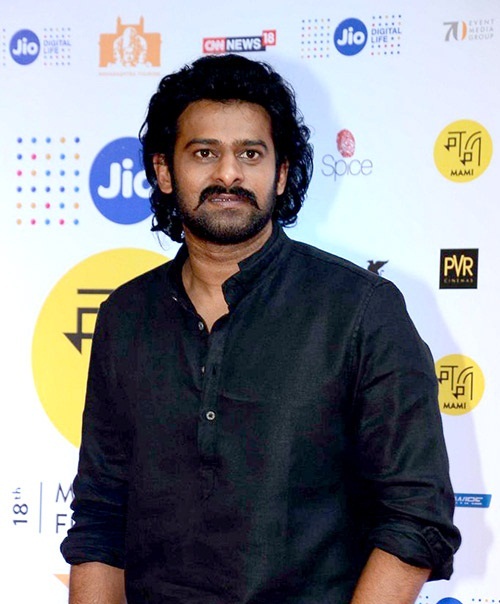 Late U. Suryanarayana Raju and Siva Kumari are the parents of Prabhas. His ancestors originated in Mogalturu village and afterward relocated to Bhimavaram in Andhra Pradesh's West Godavari district. He is the youngest of three siblings, having an older brother named Pramod and a sister named Pragathi. Uppalapati Krishnam Raju, a Telugu actor, is his uncle.
His breakthrough movie was Bahubali, which made him a household name across India. He is one of the highest-paid actors in India with his remuneration ranging from 100 to 150 crores.
Vijay: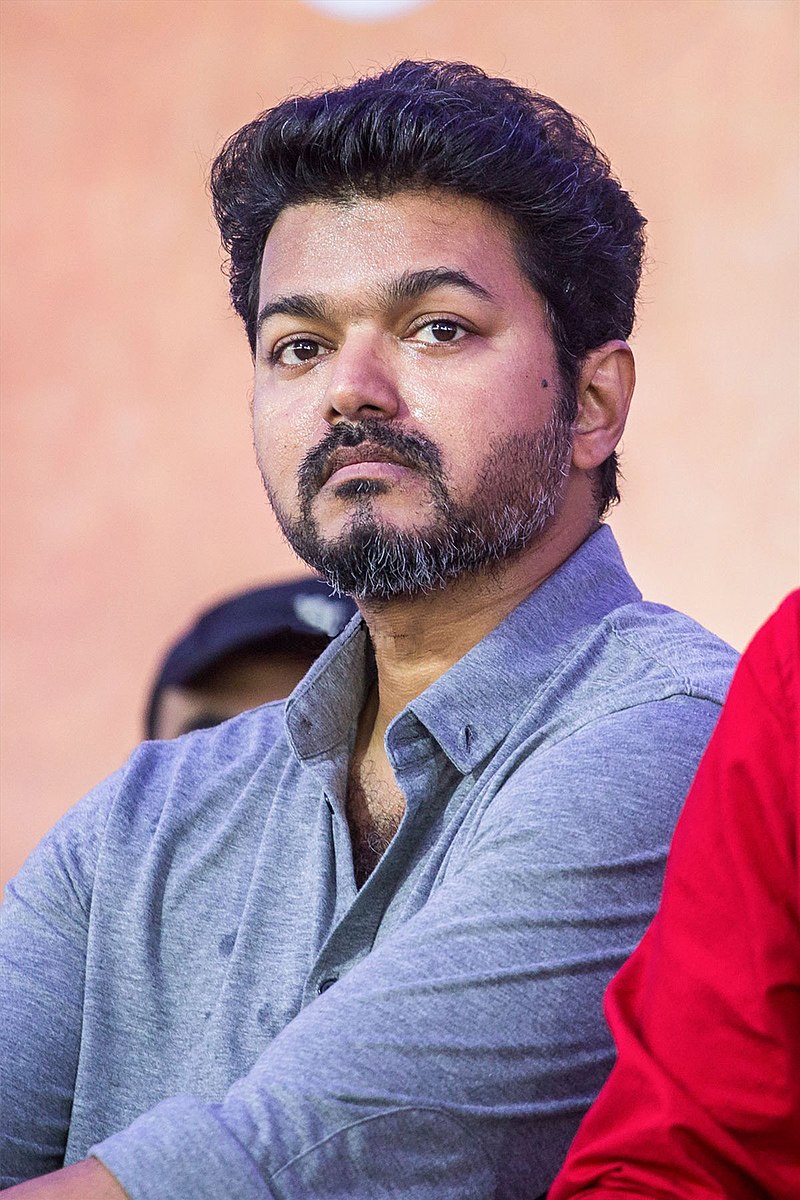 Joseph Vijay Chandrasekhar, better known by his stage name Vijay, is an Indian actor, musician, and humanitarian who mostly works in Tamil films but has also acted in films in other Indian languages. Vijay is the highest-paid actor in Tamil film, dubbed "Thalapathy" (commander) by fans and the media. He has a big fan base all around the world.
He has received various accolades, including eight Vijay Awards from Star India, three Tamil Nadu State Film Awards from the Tamil Nadu Government, and a SIIMA Award. He has been on the Forbes India Celebrity 100 list multiple times, which is based on the revenues of Indian celebrities.
Vijay asks for anywhere between 80 crores to 110 crores per film making him one of the top paid actors in India.
Akshay Kumar:
Aruna Bhatia and Hari Om Bhatia gave birth to Rajiv Hari "Akshay Kumar" Om Bhatia. He is an actor, film producer, former model, and TV personality from India. He travelled to Bangkok to learn how to handle a sword and also worked as a waitress. In Hong Kong, he learned martial arts. It was a fellow student who recommended he attempt modeling.
He was offered films as a result of his modelling fame. He was usually the first pick for risky films because of his beautiful looks and great martial arts talents. In his projects, he does his own stunts. His role in Saugandh was his breakout performance.
Akshay Kumar charges between 60 to 125 crores for each movie and this fact makes him one of the highest-earning actors in India.
Ajay Devgn:
Ajay Devgn is a Bollywood actor, film director, and movie producer from India. His film debut was Phool Aur Kaante, which earned him a nomination for a Filmfare Award for Best Male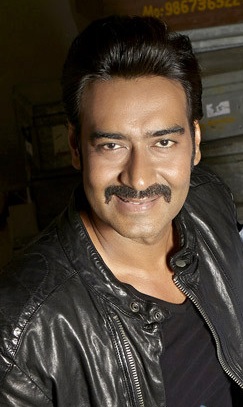 Debut. Raincoat (2004), Golmaal: Fun Unlimited (2006), Golmaal Returns (2008), All the Best: Fun Begins (2009), Once Upon a Time in Mumbaai (2010), Golmaal 3 (2010), Raajneeti (2010), and Singham (2011) are just a few of his critically and financially acclaimed films.
As a result, he has established himself as one of Bollywood's prominent performers. In 2008, he made his directorial debut with his starring U Me Aur Hum, which was a moderate commercial success. He subsequently founded Ajay Devgn Films, a producing company.
Ajay Devgn's remuneration ranges from 60 to 125 crores. He is one of the top paid actors in India.
Hritik Roshan: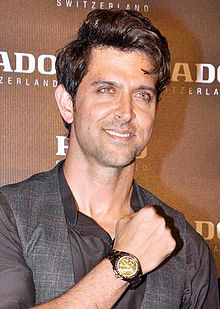 Hrithik Roshan is an Indian actor who is well-known across the world for his diverse roles, unrivaled dance abilities, and appealing appearance. Roshan made his film debut in the main role in Kaho Naa… Pyaar Hai (2000), for which he won Filmfare Awards for Best Actor and Best Male Debut. He had previously starred in films as a child actor in the 1980s.
Following his debut film, he starred in Karan Johar's family drama Kabhi Khushi Kabhi Gham (2001), which was well-received both in India and abroad. In 2012, he made Indian movie history when his film Agneepath made 25 crores on its first day. In Jodhaa Akbar, he played the Moghul emperor Akbar, for which he won widespread critical praise as well as an international prize at a film festival. Roshan made his acting debut in the 2011 film Zindagi Na Milegi Dobara, which has now become a cult favourite.
He is one of the most famous Indian actors and has a lot of star power. He charges anywhere between 75 to 100 crores for each movie appearance.
N.T. Rama Rao Jr. :
N.T. Rama Rao Jr., often known as Tarak or Jr NTR, is the grandson of famed Telugu actor and politician N.T. Rama Rao. He is known for his action hero character. Tarak is the most successful member of the Nandamuri family to work in Telugu cinema.
Tarak made his cinematic debut as the legendary character Lord Ram in the children's film Ramayanam (1996), directed by famed Telugu filmmaker Gunasekhar. He made his film debut as an adult with Ninnu Choodalani (2001), directed by V.R. Pratap, after appearing in a few TV serials.
Since then, he has appeared in over thirty films in starring roles. He has two Filmfare Awards, two Nandi Awards, and four CineMAA Awards to his name. He asks for an amount anywhere between 50 crores to 100 crores for each film role. He is one of the outstanding highest-paid actors in India.
The Film Business in India:
The film business in India grew at its fastest rate in terms of value in 2019, and the trend is expected to continue. In the same year, the increasing trend was echoed in the purchase of movie tickets, with a rise in theatre occupancy. This increase in revenue set off a chain reaction that resulted in a huge infusion of cash into film production. Inadvertently, Indian movies began to have massive budgets. With larger budgets, Indian movie performers have risen to the top of the list of highest-paid celebrities in the country in recent years.
Local or Regional Film industry:
The Indian film business is divided into sections based on the country's numerous languages. As a result, a diverse range of regional films has been produced. Hindi has long been the most widely broadcast film language in India, followed by Kannada, the regional language of the state of Karnataka. Furthermore, in 2016, the Hindi film industry accounted for almost 40% of all box office receipts. Many popular regional films, particularly those from the Tamil and Telugu film industries, were remade in Hindi to appeal to a larger audience.
According to IMDb in 2021, Bollywood stars Aamir Khan and Salman Khan, as well as South Indian film star Prabhas, were among the top earners in Indian cinema in terms of pay per project, with each earning a maximum of 1.5 billion Indian rupees each movie. In terms of overall earnings and net worth, however, Bollywood actor Akshay Kumar took the lead and was the only Indian star to appear on Forbes' list of the world's best-paid celebrities.
FAQs related to the Top 10 highest-paid actors in India:
Who is the No 1 richest actor in India?
Shah Rukh Khan
Amitabh Bachchan
Salman Khan
Akshay Kumar
Aamir Khan
Saif Ali Khan
Hritik Roshan
Who is Bollywood No 1 hero?
Topping the list of 10 most in-demand stars worldwide is Bollywood superstar Shah Rukh Khan, followed by Telugu star Allu Arjun.
Who is King Khan?
Shah Rukh Khan (born 1965), an Indian actor informally known as King Khan.
How rich is Saif Ali Khan?
Saif Ali Khan and Kareena Kapoor (US$100 million) . The beloved Bollywood couple, who welcomed their second son Jeh in February, reportedly enjoys a combined net worth of US$100 million, according to Republic World. Both actors earned fat pay cheques from their successful films and brand endorsements.
Who is Bollywood Queen?
Actor Kangana Ranaut is popularly referred to as the 'Queen' of Bollywood and why not? The actor has been one of the finest leading female stars of Hindi Cinema.
Who is the pan India star?
Prabhas is not just a name in but is an emotion for his fans globally. The actor enjoys a huge fan following not only in India but also globally and it has only expanded over the years with his trio of Pan-India films.
Who is the highest-paid actor?
Dwayne Johnson leads the list of best-paid actors worldwide in 2020. He earned 87.5 million U.S. dollars thanks to Netflix's upcoming action comedy movie "Red Notice", amongst others. Ryan Reynolds ranked second with an income of 71.5 million U.S. dollars.
Who is the box office king in India?
Salman Khan is known as the King of the box office in Bollywood. His films do great business whenever they release.
What is Ranbir Kapoor net worth?
According to starsnetworth. in – a website that is a directory of information pertaining to Indian film stars – Kapoor's net worth as of March 2021 is listed around Rs 32o crore which primarily comes from brand endorsement and films.
Who is the most charitable actor in India?
e is almost as well-known for his many charitable endeavours as he is for his celebrity image and Bollywood's most eligible bachelor. Salman Khan is every bit as respected off-screen as he is on-screen.
Why is Shahrukh Khan so famous?
Shah Rukh Khan is the biggest draw in Bollywood and the world's most popular film actor. He shot to stardom in his first feature film "Deewana" (1992) which won him the first of 13 Filmfare awards — the Bollywood equivalent of an Oscar.
Conclusion
so many new Actors are coming nowadays with they getting a decent amount of payment. but Here are mentioned only those are to Top 10 Highest Paid Actors in India. Shah Rukh Khan, Amitabh Bachchan, Salman Khan, Akshay Kumar, and many more are Top actors in Bollywood Industry.