International Dance Day on April 29th is an annual celebration of how dancing positively impacts our lives. The human body's ability to move, groove, pop, and lock has captivated the way we interact with music and express ourselves artistically.
International Dance Day was created by the Dance Committee of the International Theater Institute, a partner for the performing arts of the United Nations Educational, Scientific, and Cultural Organization (UNESCO). It was created in 1982.
The word 'dance' brings happiness to people's lives. For non-dancers, it's an expression of their worries and, for dancers, a mantra of their talent. This day is an opportunity for those who want to pursue dance as their career.
INTERNATIONAL DANCE DAY'S SIGNIFICANCE
This day is celebrated to give value to this art. International Dance Day is a wake-up call for governments, politicians, institutions, and society to realize their potential for economic growth.
Every year, the dancers and the dancing communities throughout the world celebrate this day. It is an important day for the dancing communities to get the attention of the world towards the art form.
Dance is one of the best mediums to narrate a story, convey feelings and emotions and connect with others as well as ourselves. Dance is a creative form of art that helps in channelizing internal energy in a resourceful manner. The Dance Committee of the International Theatre Institute (ITI) created International Dance Day in 1982.
The International Dance Day message aims to celebrate dance, remove all political, cultural and ethnic barriers and bring people together with a common language – dance. The International Dance Day raises awareness of and importance of dance worldwide. Dancing will boost our physical health, meet new people and lose inhibitions. Those who love dance follow your passion on this International Dance Day.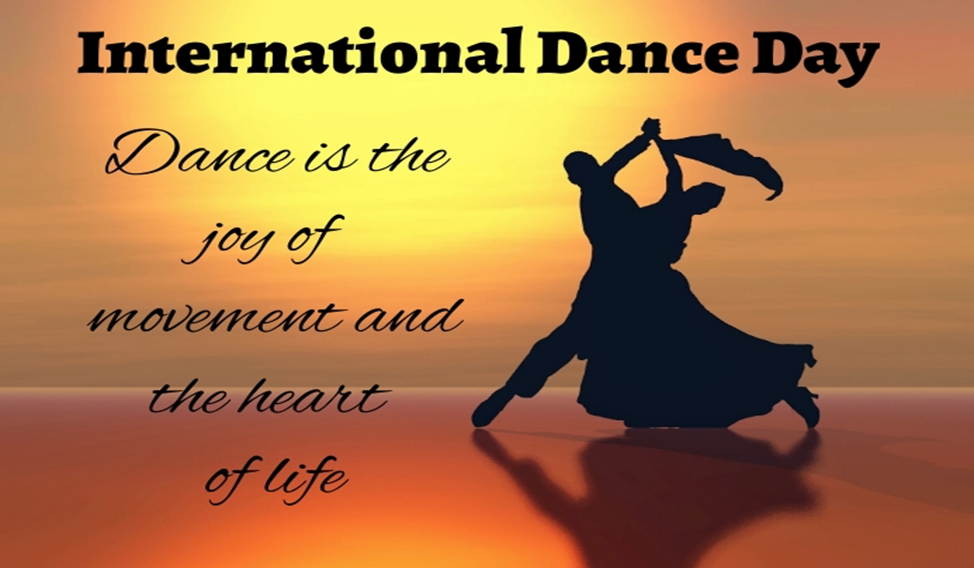 History and Significance
Every year, the International Dance Committee of ITI and the Executive Council of ITI select an outstanding choreographer or dancer to write an inspiring message for people all across the world. The message, which is circulated globally, is translated into several languages.
Author and Message for the International Dance Day 2022
This year, KANG Sue-jin, dance and artistic director of the Korean National Ballet, has been appointed to write the message for the day. KANG Sue-jin is well known for using her frame and her artistic skills for introducing disabled children to dance.
Goals of the International Dance Day
It is celebrated to promote dance in all its forms across the world
To spread awareness about the value of dance in all its forms
To enable the dance community to promote their work on a broad scale
To enjoy dance in all its forms for its own sake and to share the joy of dance with others
Dancing is an action shared by both professionals and amateurs alike and is enjoyed in all parts of the world. This day is all about celebrating the history of dance and recognizing its monumental place across all cultures.